Supermarket Bus: New Initiative For Shoppers During Pandemic
The bus passenger seats are removed to make room for fruit and vegetable shelves
Inside the supermarket bus. Photo: Tuoi Tre
The "supermarket bus" model is implemented by the HCMC Department of Industry and Trade and Grove Fresh – a chain of stores specializing in fruit and vegetables.
Starting Aug. 8, the mobile supermarket will stop at one area each day, mostly those far from markets and supermarkets, in accordance with the industry and trade department's arrangement.
It operates from 9 a.m. to 4 p.m., supplying fresh meat, fruit, vegetables and other essential goods.
The food chain has removed all passenger seats to install shelves and place foods on. Vegetables and fruit packages are carefully categorized for convenience.
To meet anti-pandemic protocol, only three customers at most are allowed to get on the bus at a time. They must finish shopping within 5 minutes, get on at the front door and get off at the back. Sanitizing lights are available for disinfection, a representative of Grove Fresh said.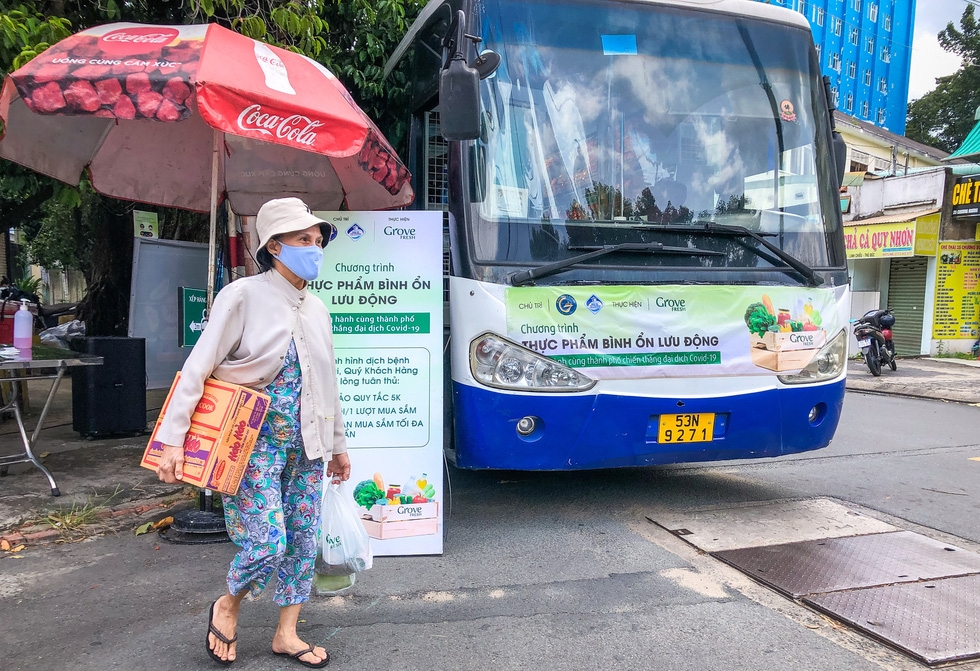 Photo: Tuoi Tre
Photo: Tuoi Tre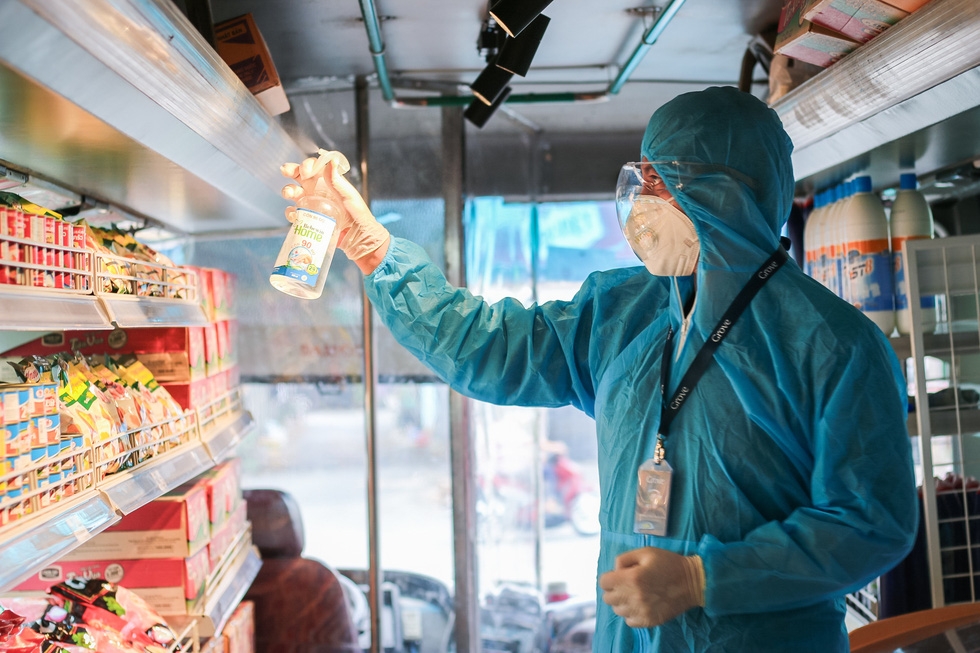 Medical staff disinfects the bus. Photo: Tuoi Tre
On Aug. 7-6, the bus reportedly stopped at Thu Duc's Chuong Duong street and had provided over 100kg meat and 400kg fruit and veggetables to locals.
"I'm surprised that the price is stable and the ingredients are all fresh. I initially planned to buy just meat but then picked up a lot of things," Nguyen Thi Ngoan, a local resident told Tuoi Tre. "I'm very satisfied with the service in this mini supermarket."
Grove Fresh will also give 30 vouchers worth US$13 each to 30 households in difficult circumstances.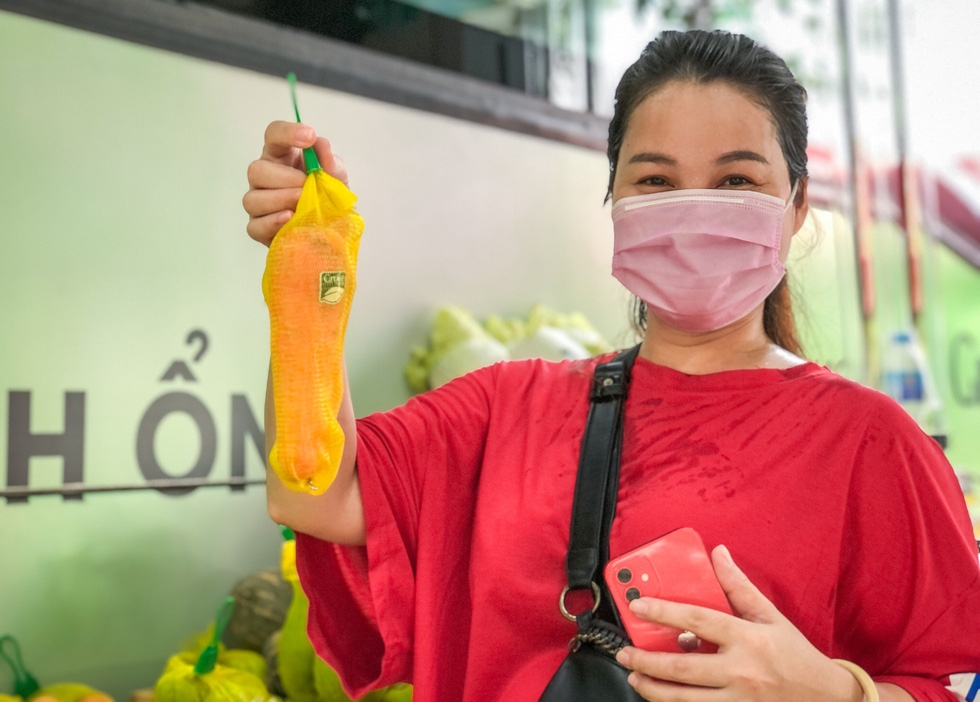 Photo: Tuoi Tre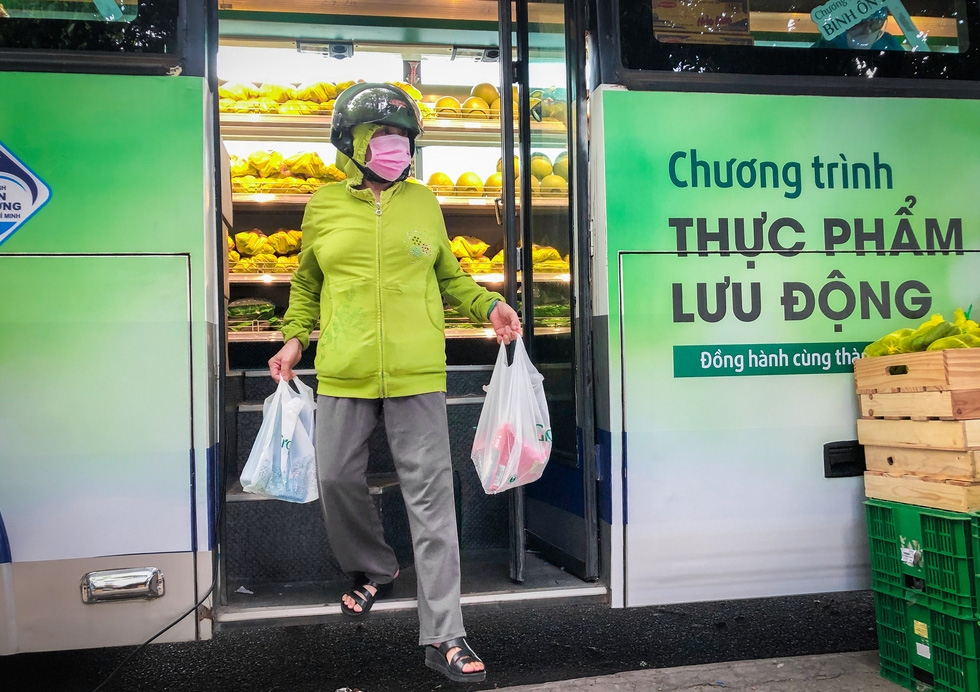 Photo:Tuoi Tre
Photo:Tuoi Tre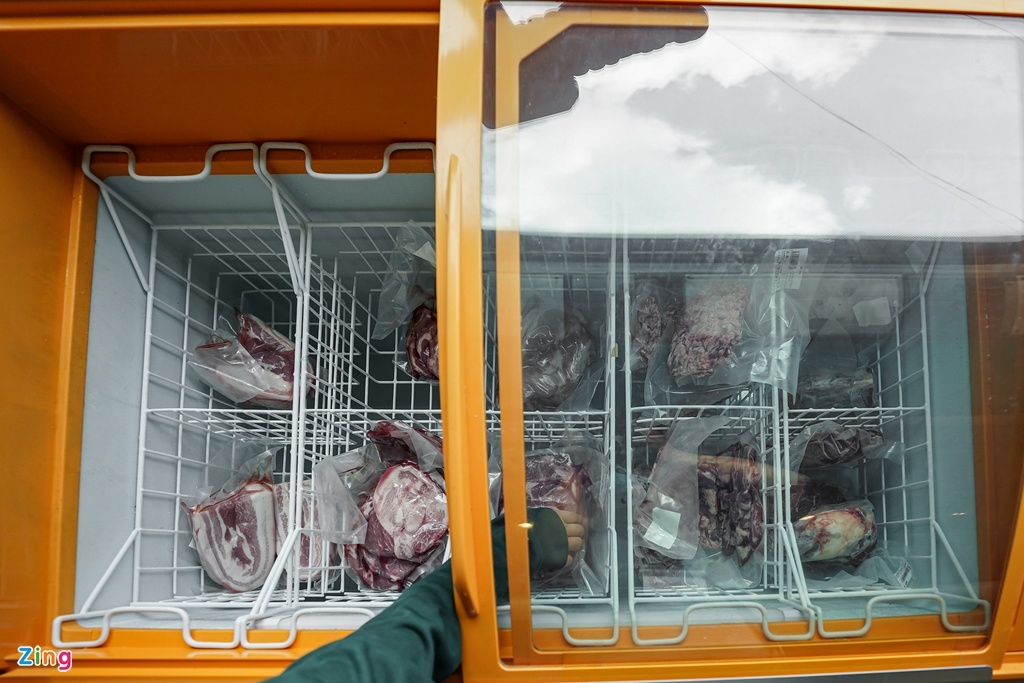 Photo: Zing