Swiss Girl Falls in Love Twice in Vietnam
Charlotte left her homeland Switzerland in 2019 to start a new life in Vietnam, the place she calls the second home.
At the beginning of 2019, Charlotte Lou (Switzerland) went on a motorbike trip in Vietnam with her boyfriend. After 2 months, they decided to stay for a long time. For Charlotte, she is in love with her boyfriend but admitted that before him, she had fell in love with Vietnam twice. They both agreed that moving to Vietnam is their destiny.
when I am in Vietnam, almost immediately, I "fell in love" as if there was a connection before." said Charlotte. Photo: Zing News
A tour of romance and destiny
In the summer of 2016, Charlotte went on a backpack trip with her best friends. They went along the provinces from Ho Chi Minh City to Hanoi and the opportunity to visit wonderful places and meet many hospitable people.
"In 2017, I traveled alone to Indonesia for a month. In 2018, I spent 3 months in Thailand and Cambodia. But when I am in Vietnam, almost immediately, I "fell in love" as if there was a connection before." said Charlotte.
Charlotte began to plan long haul stay in Southeast Asia after that Asia tour of destiny. Her boyfriend also joined and just like that they packed their bags and left Switzerland in January 2019.
After staying for about a month in the Philippines, they both felt like it is time to leave. The experiences there was not as they expected.
"Vietnam is just nearby and I love it very much. After several times traveling to Southeast Asia, this country still holds the number one position in my heart. So let's go there," Charlotte suggested.
The first two months in Vietnam, the couple immersed themselves in many beautiful and majestic landscapes, and received a lot of love and help from friendly and hospitable people. Fresh off the boat and very hyped, they rode on motorbikes from HCMC then to Ba Ria - Vung Tau then made their way to Hanoi.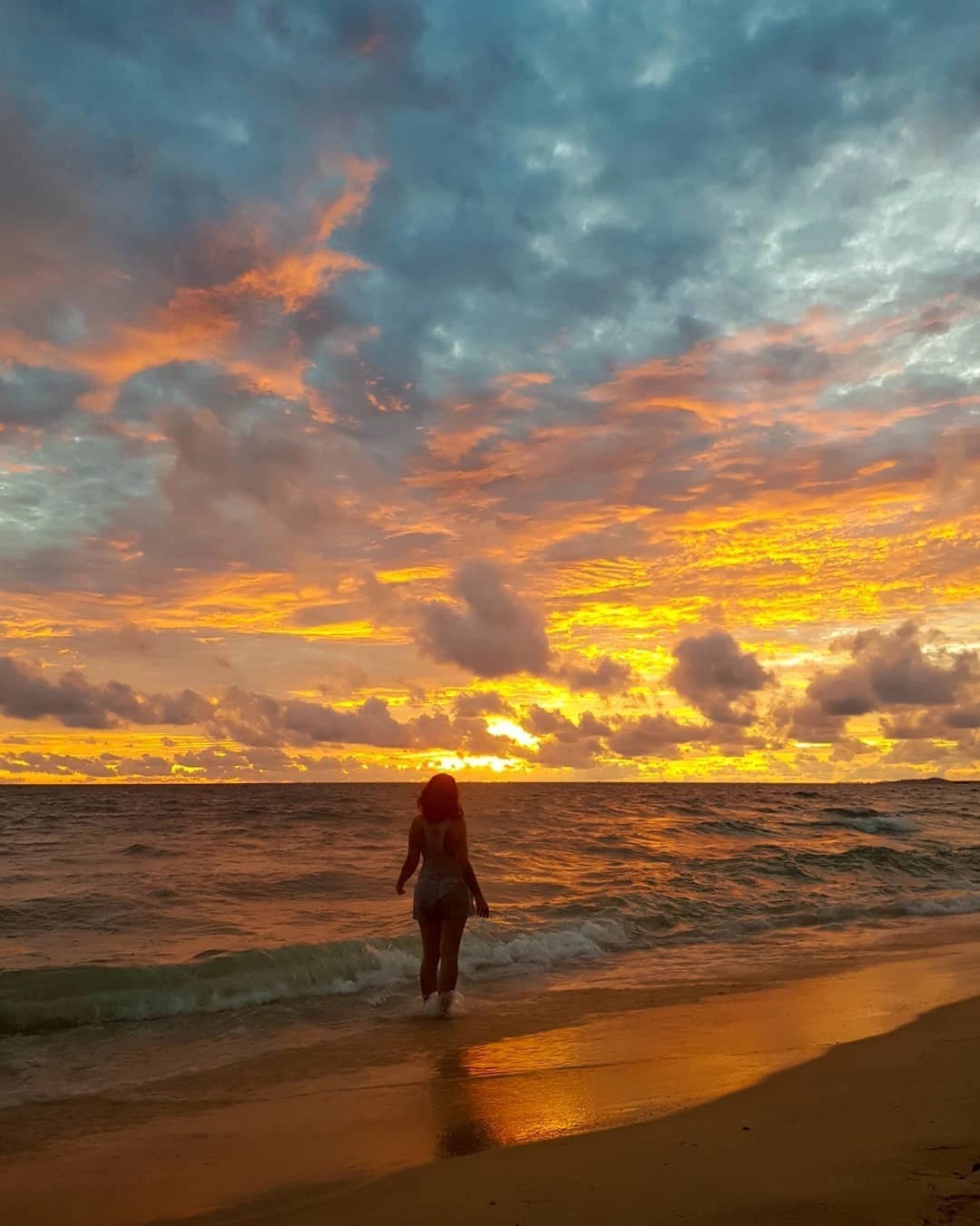 Charlotte in Phu Quoc (Kien Giang). Photo: Zing News
Charlotte recalled one of the fondest memories of those months. One evening in Vung Tau city, we met about 8 Vietnamese men enjoying seafood at a restaurant near the beach. The group welcome the foreign couple to join dinner. Some people speak a little English, but most of the time, they talked with body language.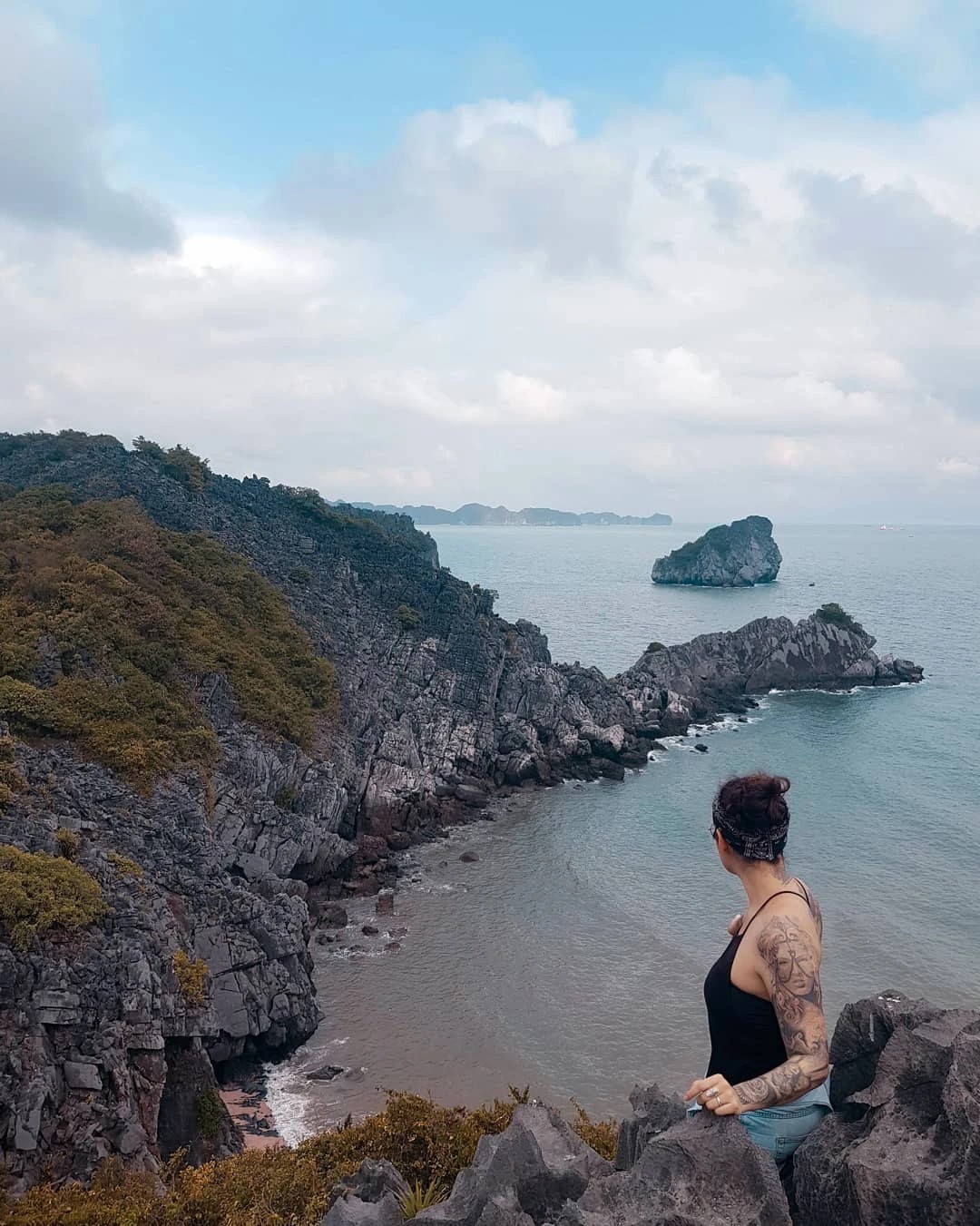 Charlotte in Monkey Island (Hai Phong). Photo: Zing News
However, the language barrier did not make the evening any less fun. The good impression about the locals set in Charlotte's minds.
"I was very happy when my boyfriend confessed that he also loves Vietnam." she added.
They then decided that they both wanted to start a life here and make Vietnam their second home.
New life at the S-shaped country
It has been almost three years since they moved to Hanoi. Charlotte is a foreign language enthusiast and Vietnamese is her 6th foreign language. She speaks ​​French and Portuguese, English, Spanish and Italian.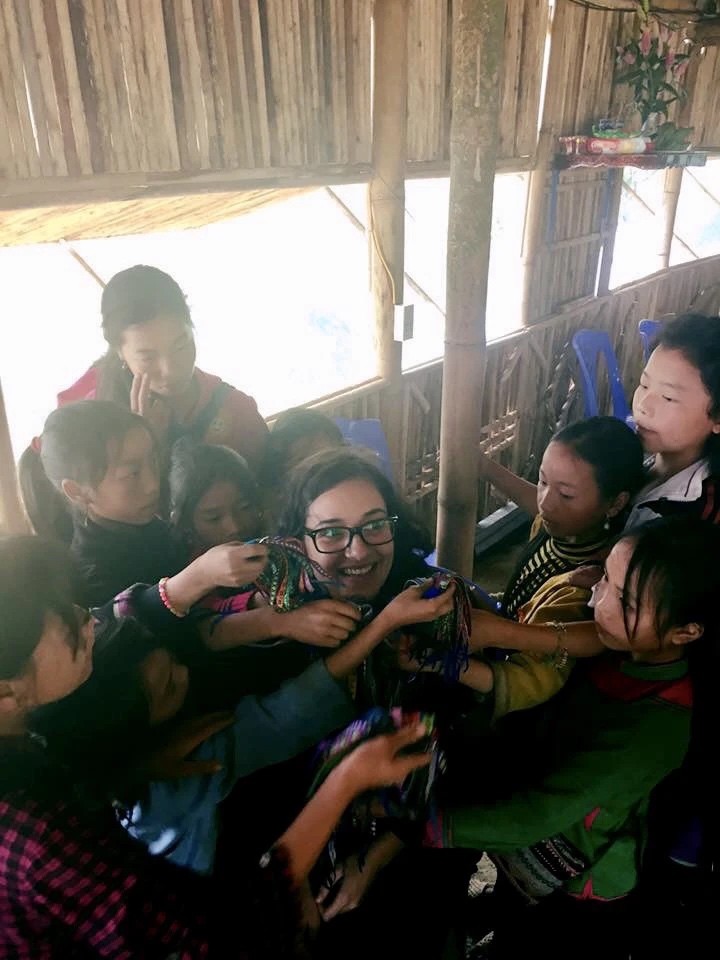 Charlotte is impressed by the hospitality and affection of the locals at each location she visits. Photo: Zing News
Charlotte works on her Vietnamese with a tutor 3 times a week. She has a wonderful teacher who not only taught foreign languages, but also introduced about Vietnamese culture, history, and people.
She loves to communicate with local people and connect with people from the different provinces in Vietnam that she visited. Every time she would make beautiful memories and becomes even more in love with Vietnamese culture.
During lockdown months in Hanoi, Charlotte finds many different ways to practice her Vietnamese and continue to explore the local cultures. She started using social networks and recording videos to share about life in Vietnam.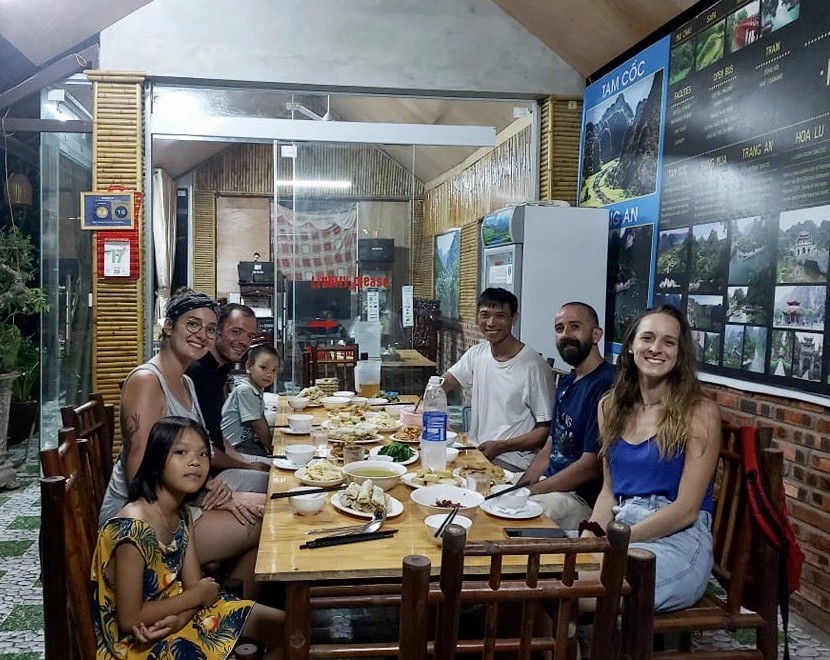 Charlotte (left, in glasses) loves to meet and connect with local people. Photo: Zing News
She is passionate about sharing her love for Vietnam on the internet. A video where Charlotte being helped by strangers with her bike received more than 2 million views online and countless warm comments.
Waiting for digital nomad visa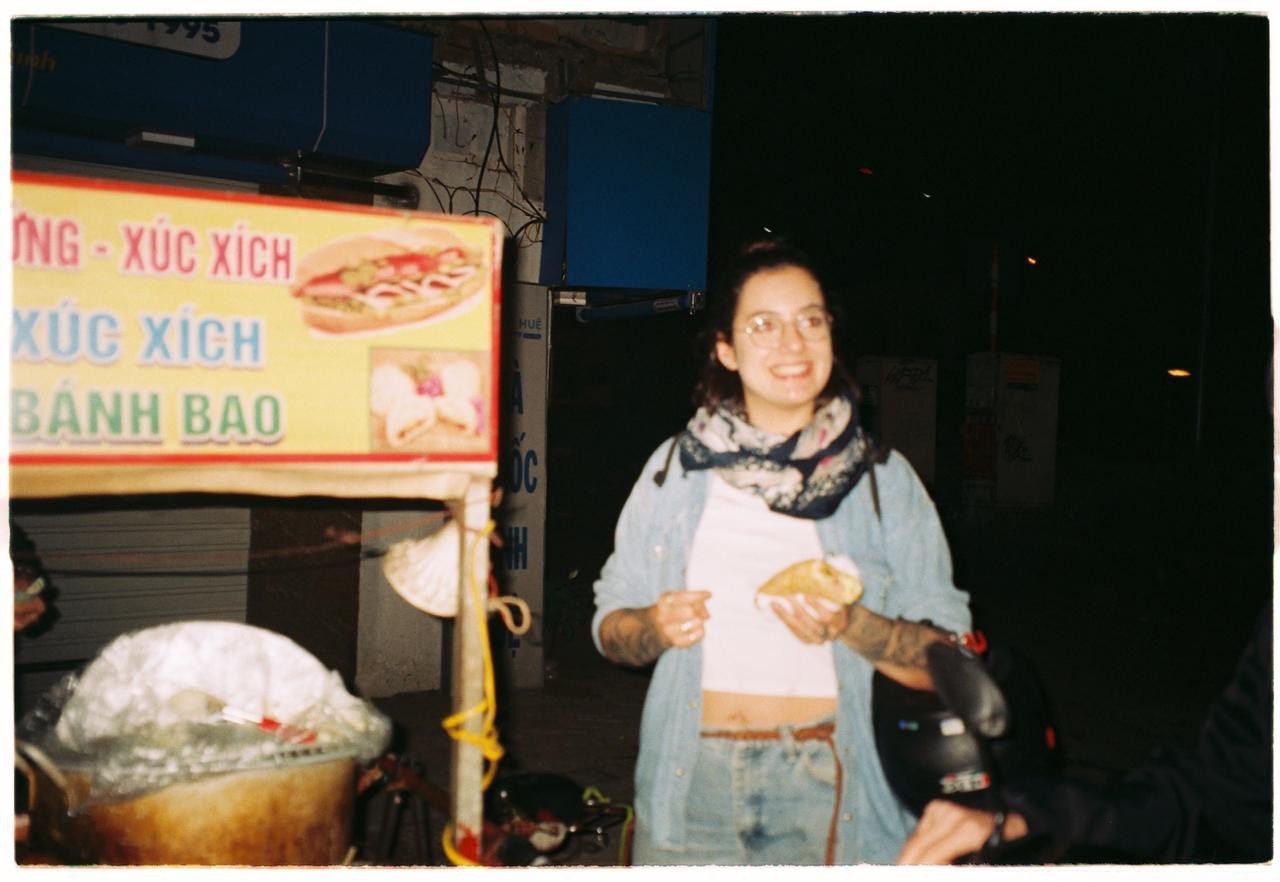 You're happier in that country, aren't you? Then stay," Charlotte's father advised to her during the pandemic. Photo: Zing News
For Charlotte, Vietnam is among the few countries that has the best defense against Covid-19. In addition, she feels the kindness of people towards expats during the pandemic when she was given vouchers to go to the market, received free food or had policemen and soldiers help with getting groceries.
She would rather choose Vietnam than going back to Switzerland. Her family supported her decision after seeing her happy life at the foreign land.
It is her dream to open an online French class and contribute to the Vietnamese economy by paying taxes. However, there are still many shortcomings for a foreigner like Charlotte to register a business. Things may go better if Vietnam applies the "digital nomad visa", she shared.
Charlotte is still as in love with Vietnam as she did 3 years ago. The couple shared that there are many more things they want to try and as long as Vietnam remains welcoming, they plan to be here for the long haul.