Swiss Man Sings Vietnamese with Special Love for Vietnam
A song in Vietnamese filmed in Switzerland by Olivier Garessus (common name Oliu Liu, 28 years old) was well recieved by the Vietnamese people.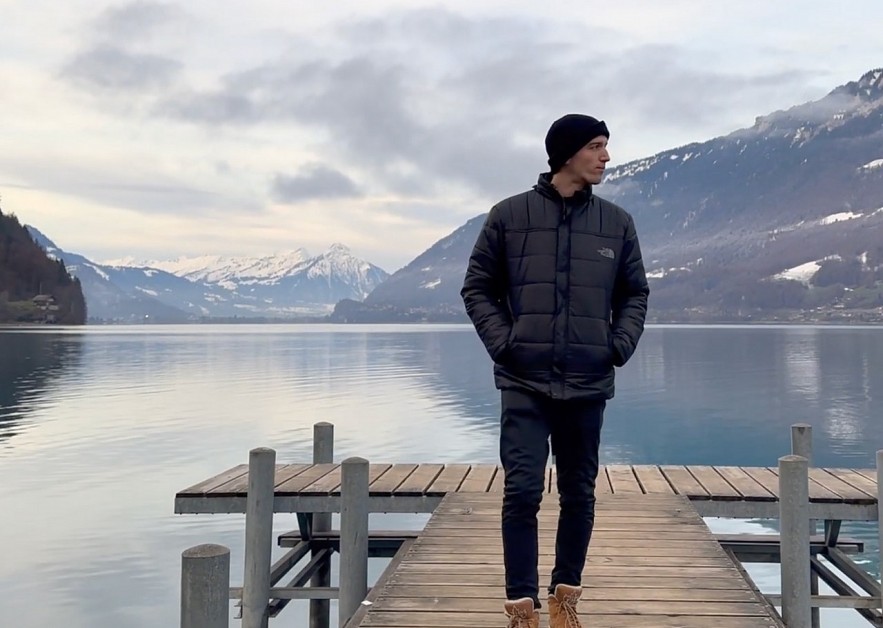 Oliu's Vietnamese song was filmed in his hometown of Switzerland. Photo: Oliu
This Swiss man is passionate about Vietnamese singing and has a special love for the country and people of Vietnam.
"Vietnam is my homeland"
Accordingly, the song with the name "Chang the la em" written by a Vietnamese musician dedicated to Oliu was released on the evening of March 24 on YouTube and received admiration from Vietnamese netizens. Many people enjoy listening to the Swiss man singing and rapping in Vietnamese.
He said his passion is Vietnamese music and Vietnam is his second homeland. Therefore, he has long wanted to have a Vietnamese song of his own.
"This song was shot in Switzerland because I'm from Switzerland. It's my debut song, so I want people to know where I'm from. I also decided to shoot there because I have not seen any Vietnamese song with MV in Switzerland. Therefore, I think it's unique and different. I always wanted to bring Vietnam to the world and the world to Vietnam, so I like to make MVs in other countries but sing Vietnamese songs," Oliu said.
Oliu introduced this as a sad song about love, but he hopes people will feel comfortable listening to it. For Oliu, this is a special gift that Vo Thi Ut Du (22 years old, from Quang Ngai) - his future wife gives him.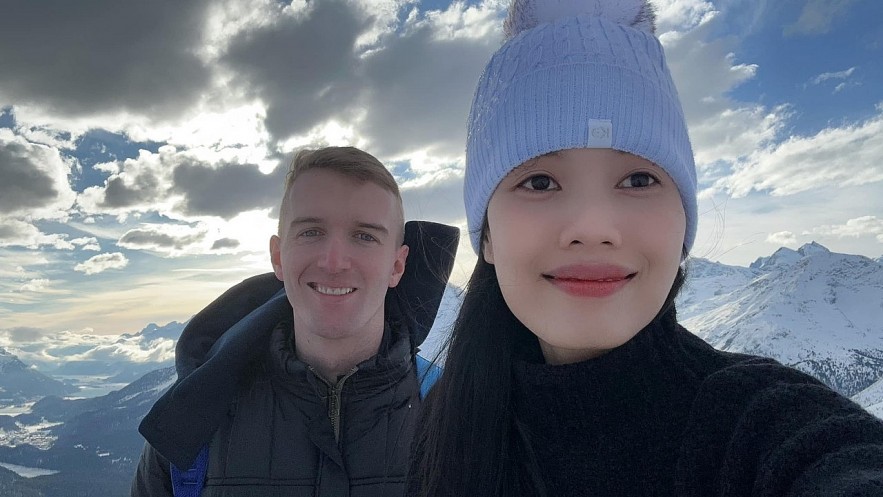 Ut Du - his fiancée is the one who accompanied him to perform this song. Photo: Oliu
Ut Du accompanied him to make this song. "I think it was her gift to me more than mine to her, because I always wanted to have my own song. I think it's also a gift to ourselves. She met me a few years ago when I had nothing and now we have a great life, traveling the world and releasing our first song. We also plan to get married this May," he said.
Ut Du said that the time spent with him to make the song in Switzerland was memorable for both of them. She is happy because after many years of cherishing, his dream of having his own Vietnamese song has come true.
Getting attention when singing in Vietnamese
Talking about his love for Vietnam, Oliu said in 2016, he and his family went to Vietnam to travel. The natural beauty, people, cuisine and life here made him "fall in love" from this trip. Returning to Switzerland after a trip with questions about Vietnam, he began to learn Vietnamese.
A year later, he decided to live in Ho Chi Minh City and received the support of his family. Here, he meets Ut Du. It is his love for the Vietnamese girl that connects him to the country that he considers his second home.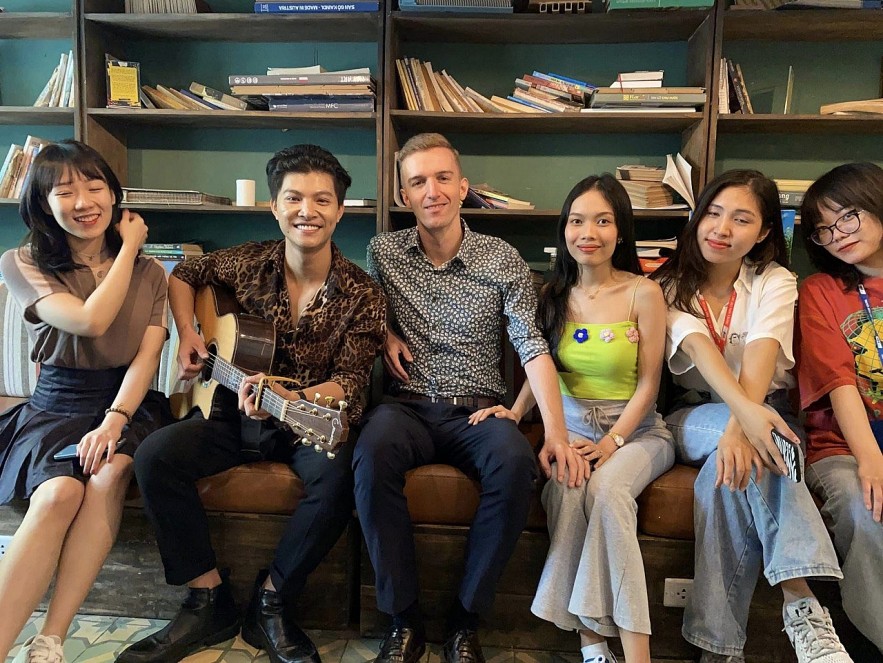 Oliu is loved by many people when it comes to covering Vietnamese songs. Photo: Oliu
Over the past 3 years, Oliu has been supported by the online community when covering many Vietnamese songs such as "Dam cuoi nha", "Yeu nguoi có uoc mo", "Em là nhat mien Tay", "Hao khi Viet Nam".
He shared that he did not listen to Swiss music, nor did he listen to European-American music, but when listening to Vietnamese music during the process of learning Vietnamese, he liked it. At a company year-end party in Ho Chi Minh City, his boss and colleagues asked him to sing a Vietnamese song. At first, he was not confident, but after singing and getting applause from everyone, he was much more motivated. His journey to sing Vietnamese started there.