Ta Dung Lake, Ha Long Bay of Central Highlands
With nearly undulating 40 islets on the calm water, Ta Dung Lake in Dak Nong Province is dubbed as "Ha Long Bay of the Central Highlands".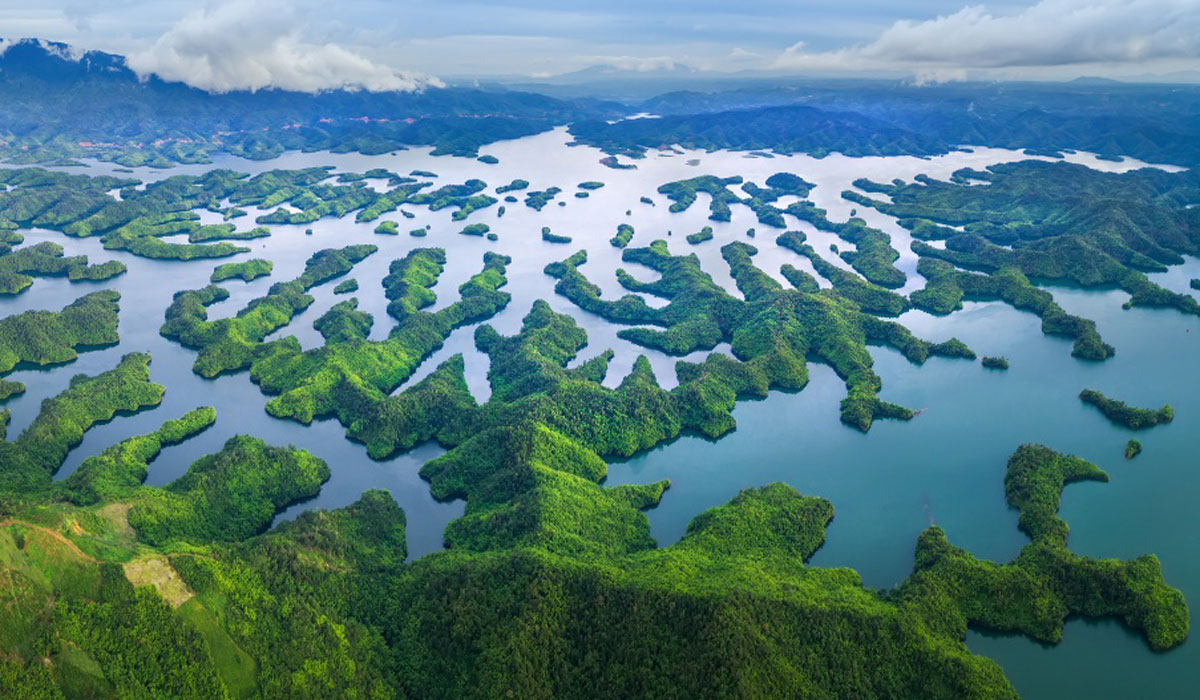 Photo: Du lich Vietnam
Ta Dung Lake is a freshwater lake covering an area of ​​about 22,103 hectares. It is about 45 km from Gia Nghia town center of Dak Nong province, Du lich Vietnam reported.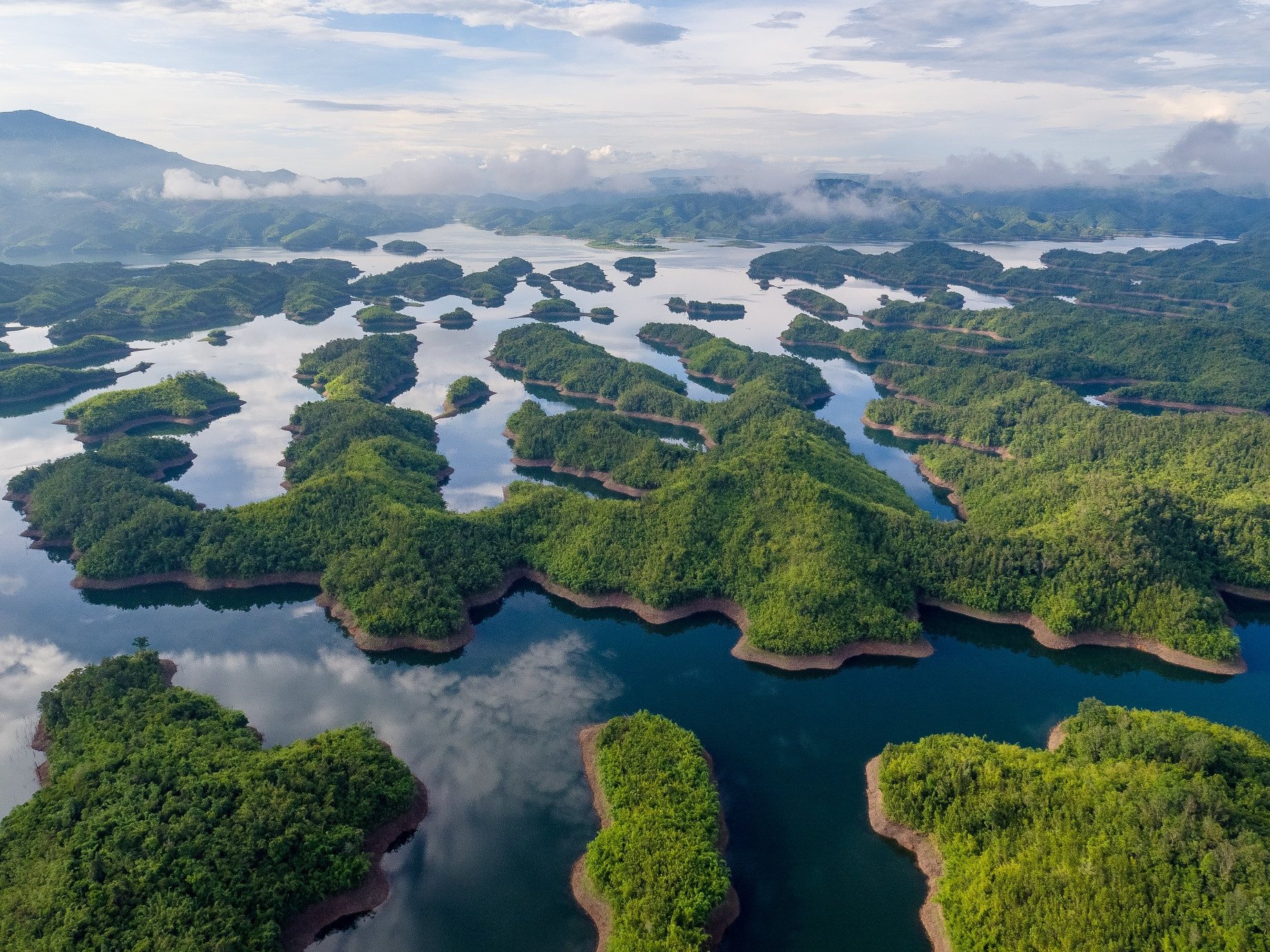 Photo: Du lich Vietnam
Tourists can visit Ta Dung Lake at any time of the year but the most ideal time is from September to December annually as the lake's water rises and islets are fully covered by greenery.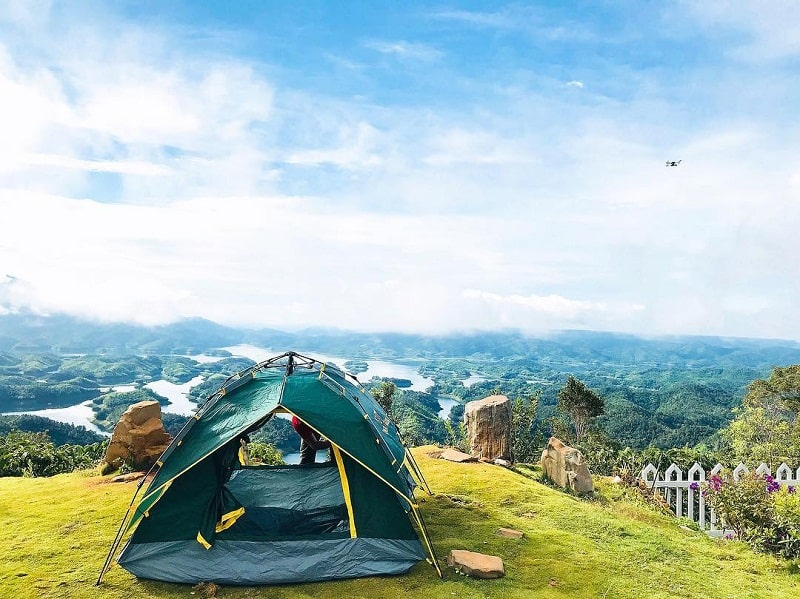 Photo: Du lich Vietnam
Ta Dung Lake has not offered many choices of accommodation. Hence, tourists often opt for camping by the lake. Sleeping by the peaceful lake, breathe in the fresh air and admiring the star-lit sky at night are truly interesting experiences.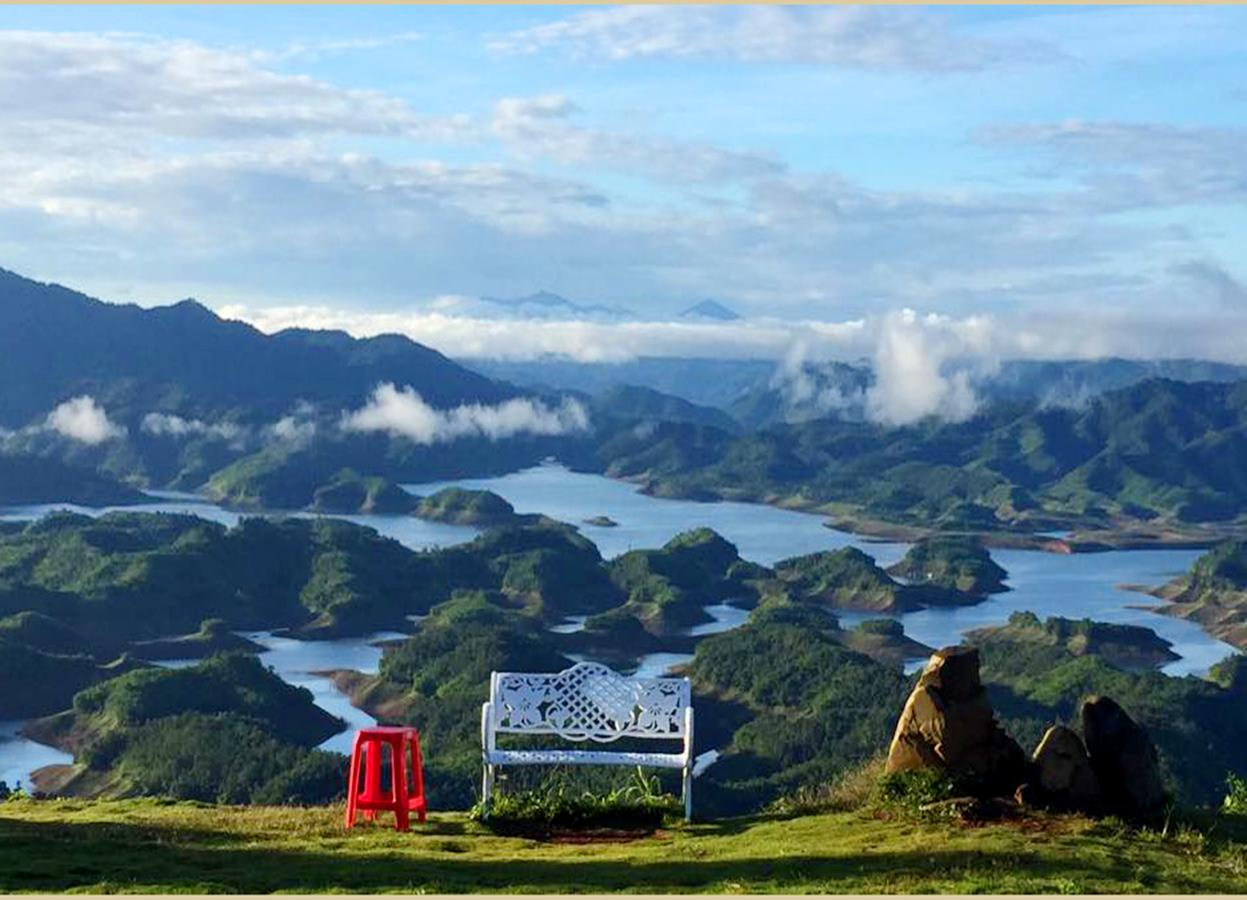 Photo: Travelsgcc
In addition, visitors can stay at Tadung Topview Homestay, a perfect place to take in the entire view of Ta Dung Lake.
Another experience that should not be missed when traveling to Ta Dung is boating to small islands amidst the lake. The price is at 100,000 VND / person (US$4.3).
"Must-visit" destinations near Ta Dung Lake
Chu Bluk Cave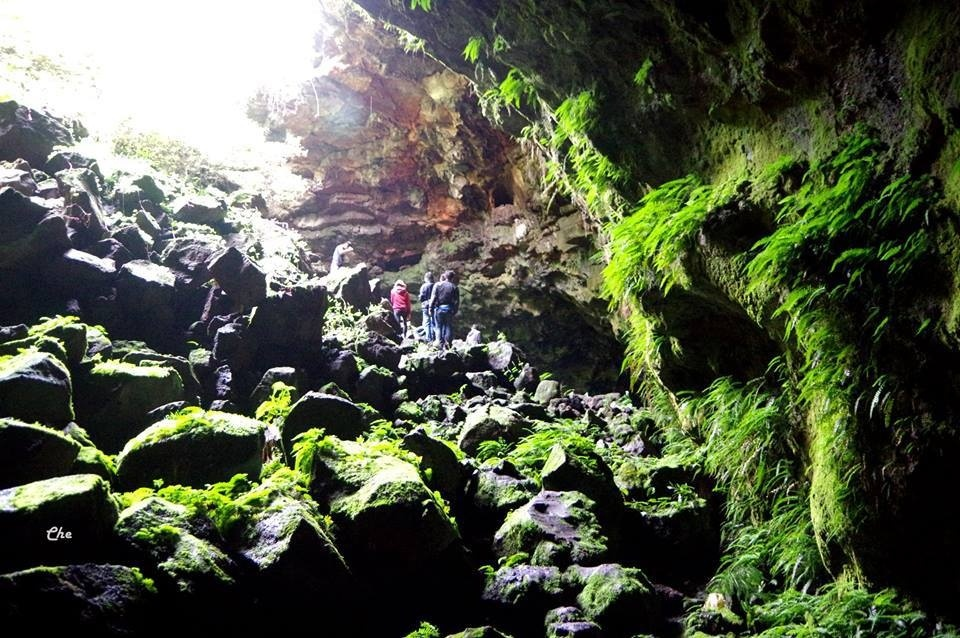 Photo: Mytour
Chu Bluk Cave is the longest volcanic cave in Southeast Asia. It consists of more than 100 large and small caves boasting distinctive beauty.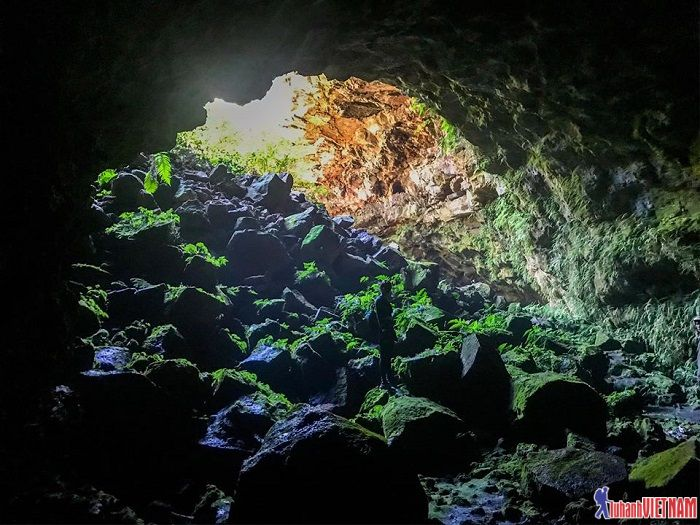 Photo: LuhanhVietnam
Chu Bluk Cave possesses a diverse ecosystem. Besides, the sound of streams gurgling and the cool atmosphere in the cave will surely help tourists to forget all the chaos of daily life.
Dieu Thanh Waterfall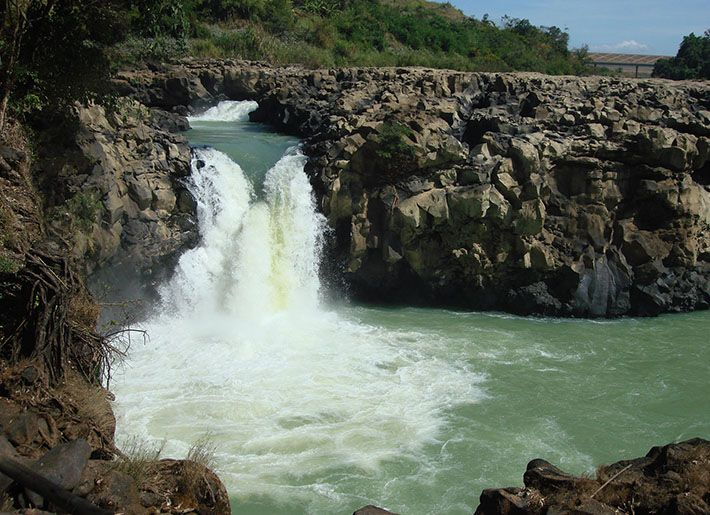 Photo: Mytour
Dieu Thanh Waterfall, also known as Lieu Nung waterfall is another stop that should not be missed. The waterfall cascades from the height of 30 m down the crystal-clear streams underneath creating the majestic beauty.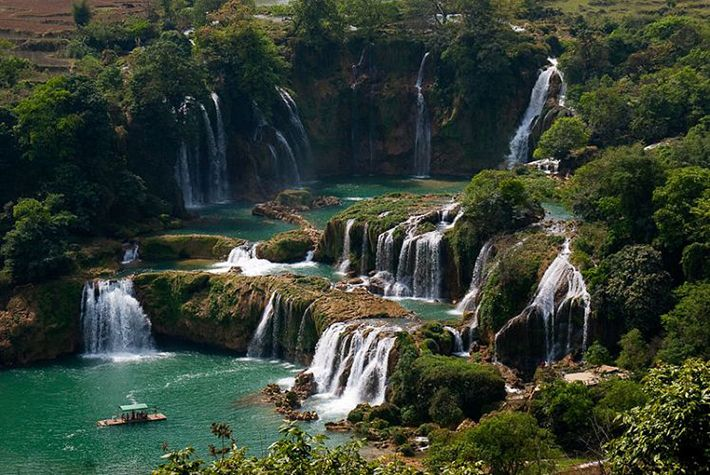 Photo: Mytour
Villages of M'Nong and Ma people at the foot of the waterfall are where tourists can get a closer insight into the traditional cultural values.
Ea Sno Lake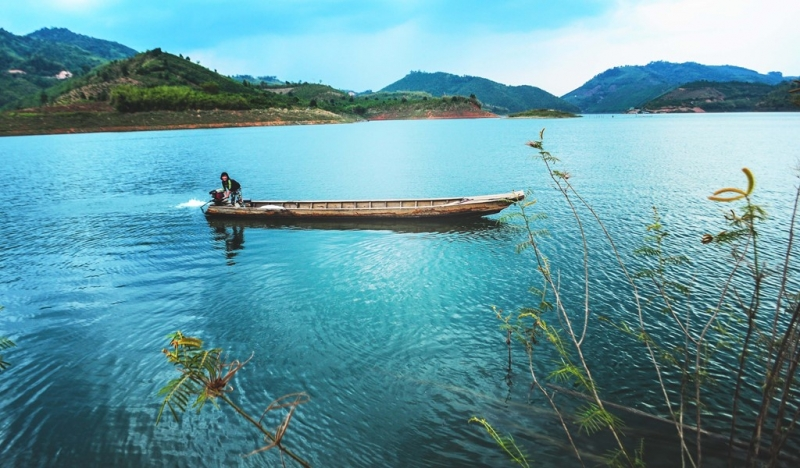 Photo: Du lich Vietnam
Ea Sno is a natural lake with charming landscape and fresh air. From above, the lake looks like a gigantic mirror reflected by the blue sky and green trees.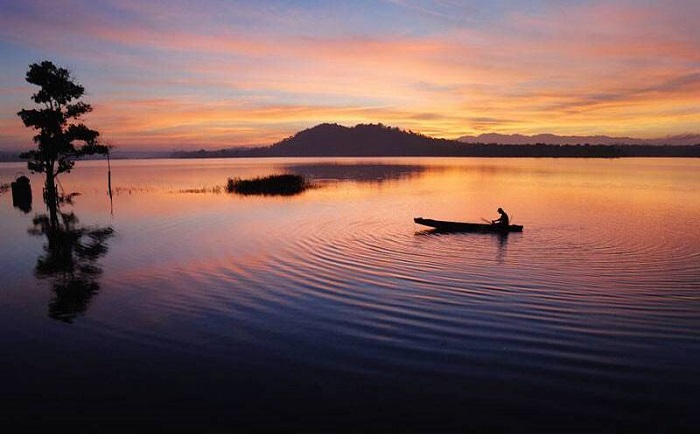 Photo: Du lich Vietnam
The lake is believed to be the most gorgeous at sunrise and sunset. Although the roads leading to the lake is quite hard, tourists will certainly be offset by its serene beauty.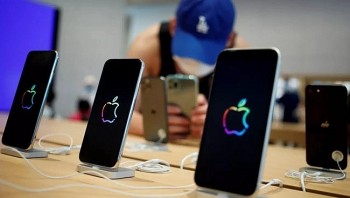 World
India exported iPhones worth $1 billion from May to September 2022, according to a Bloomberg report, but a closer look at the data shows the country is a long way from rivalling China's iPhone manufacturing chops