Phuong Uyen Tran Shares Management Difficulties During Pandemic
The Deputy CEO of Tan Hiep Phat Beverage Group (THP) believes managing during the pandemic and keeping employees mentally stable is difficult.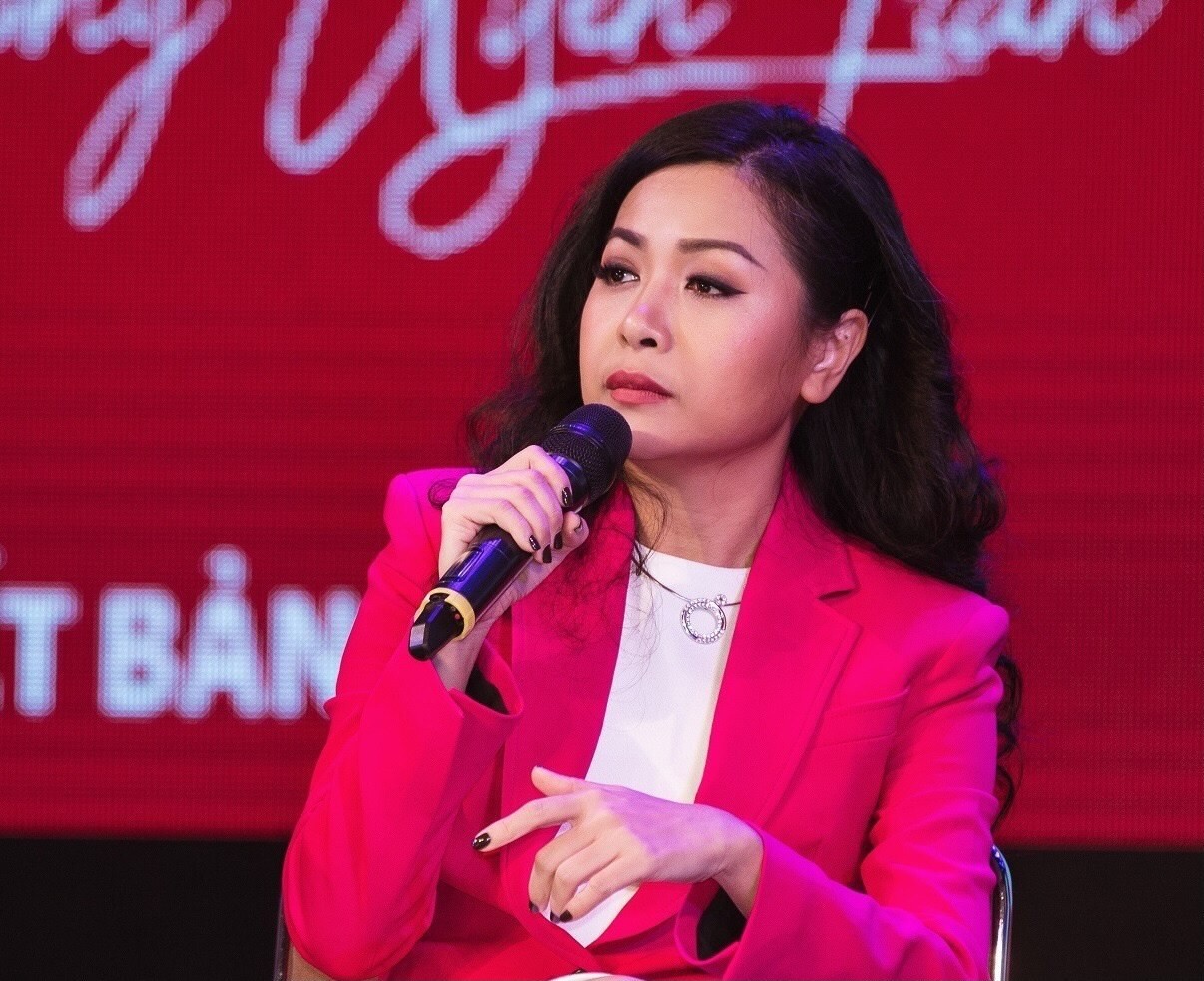 Phuong Uyen Tran, Deputy CEO of Tan Hiep Phat Beverage Group. Photo courtesy of Tan Hiep Phat
THP always focuses on the human factor, innovates its management style and conveys two core messages to employees: nothing is impossible, and today must be better than yesterday but not as good as tomorrow.
Since the fourth coronavirus wave broke out, THP has been deploying the 3T strategy or "three in place" – eat, live and produce at the factory. Thousands of employees have followed anti-pandemic regulations and ensured the supply of healthy drinks to the market.
Phuong said THP has been on the right track, closely implementing the pre-planned strategy, encouraging and channeling positive energy to workers.
To promote intellectual strength, THP has been kicking off many programs encouraging employees' creativity. Any ideas to increase production efficiency during the pandemic by individuals and teams are welcomed and rewarded.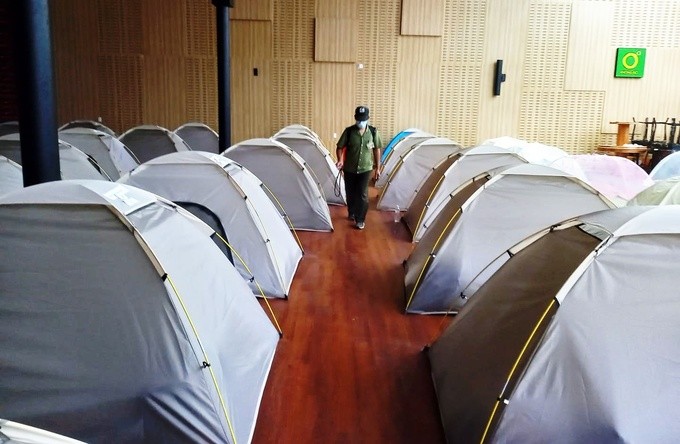 Employees' living is ensured. Photo courtesy of Tan Hiep Phat
The beverage group has also improved its working processes to suit the current situation, applying for either those working from home or belonging to the three-in-place group. Leaders constantly remind the workforce to follow the 5K rule and other preventive protocols.
Working under the 3T strategy poses certain difficulties, Phuong said, especially when people must remain a 2-meter distance and wear face masks all the time.
To boost employees' spirit, THP has organized music composing contests, sent presents to each individual, among other activities. Many THP factories in the central region have sent masks and dry goods to their colleagues in the southern Binh Duong province – a current Covid hotspot.
In addition, the group also expanded and improved its kitchen region, serving thousands of people every day. A team of chefs, culinary experts, and staff constantly discuss suitable menus that are both nutritious, flavorful and comply with food safety rules.
During the 3T time, employees are not allowed to return to their home.
"Many workers are unable to go home even when their family member is sick or passed away. We always try to comfort, encourage, and get closer to the employees so that they can rest assured and focus on the work," Phuong said.
In the last few months, THP has donated nearly 1 million bottles of healthy drinks to frontline workers, including Dr Thanh Herbal tea, Zero Green tea, and Number 1 Active drink.
It has also worked with the Military Broadcasting Center and organizations and charities nationwide to send practical gifts to Covid-stricken localities such as Hanoi, Bac Giang, Da Nang and Quang Nam.
THP also supports people at the Zero dong markets in HCMC and handed over thousands of drink bottles to needy households.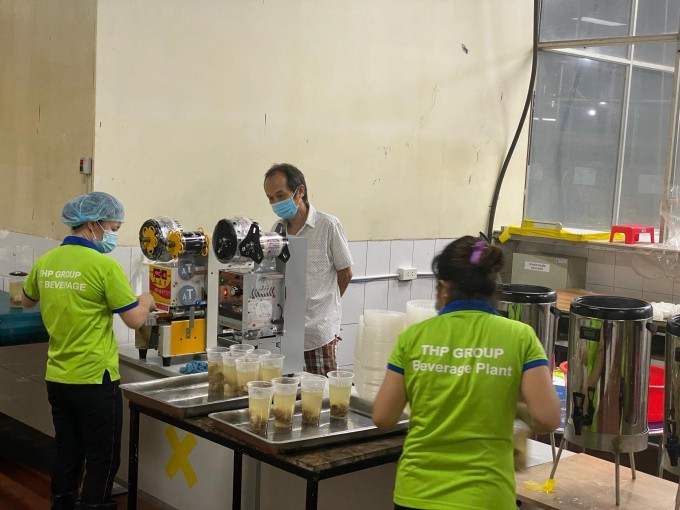 Staff prepare meals for employees. Photo courtesy of Tan Hiep Phat
About Phuong Uyen Tran, a businesswoman and author of "Competing with Giants"
Working as a businesswoman, Forbes published author, Phuong Uyen Tran is a model of success in Vietnam. Phuong Uyen Tran is also a special contributor for Vietnam Times. Her writing, including "Competing with Giants" and her latest articles, advise and inspire young people to start-up, overcome challenges and reach out to the world.