For Tan Hiep Phat, Challenges are Opportunities
The Covid-19 pandemic is an unexpected 'storm' affecting the life and business activities of all enterprises worldwide. For Tan Hiep Phat Beverage Group (THP), the core values of each organization will shine under such a difficult time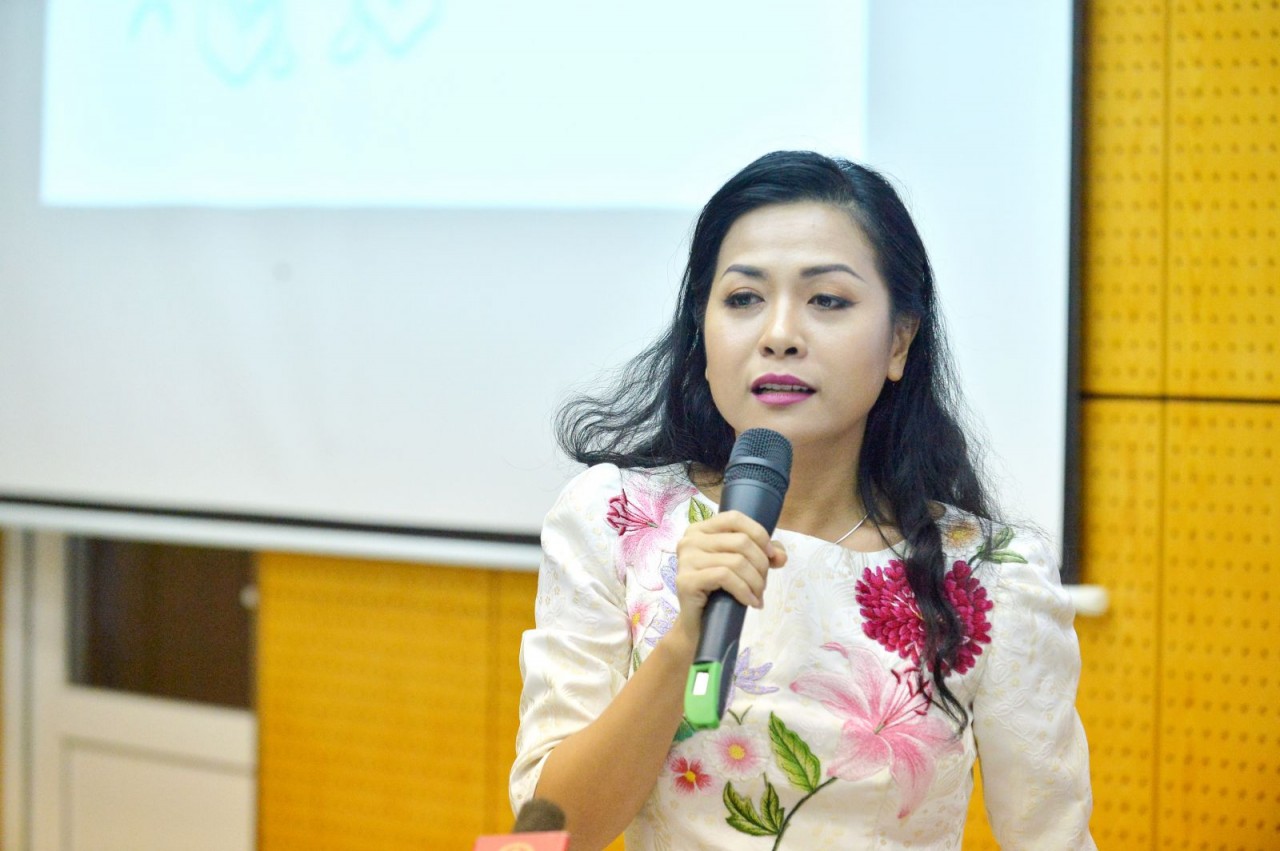 Uyen Phuong Tran, deputy CEO of THP. Photo: Dien Dan Doanh Nghiep
A "thank-you messeage" from Deputy CEO to 'all members of THP'
Uyen Phuong Tran, deputy CEO of THP, said the company always listens to the employees' opinions. The presence of leaders at the company at the moment, according to Phuong, is very important.
"Many leaders choose to stay at the factory even when their family members are sick or passed away. They have sacrificed their personal life to maintain production and set examples for the workers who are also not going home," Phuong said at the Leaders Pit Stop program. "Thank all THP members for the union spirit to overcome pandemic."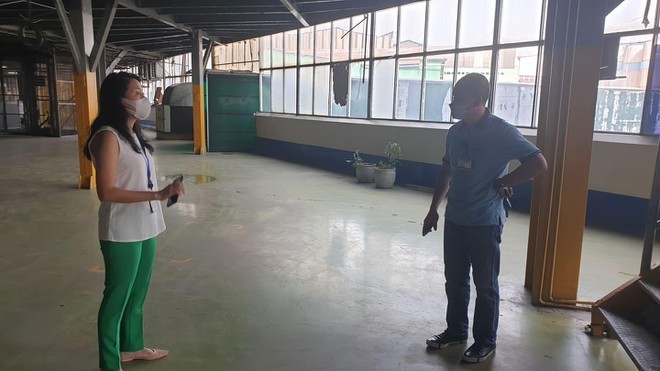 Uyen Phuong Tran on a visit to THP's factory. Photo: An Ninh Thu Do
As a business producing essential goods, THP is allowed to operate under the 3T strategy (3 in place strategy). To implement such a new strategy, THP has quickly deployed a series of activities, including ensuring the living, eating and safety of employees.
Within 2 days, it has built a new kitchen corner, buying enough ingredients to cater thousands of employees' daily meals. The kitchen reportedly works round the clock to provide food for those working night shift. Employees will give feedback on their meals for further improvement, which Phuong said is part of THP's plan to better connect leaders and workers.
"Thank THP's leaders for serving us nutritious meals every day. Along with meat, fish, we believe vegetable dishes make our meal more delicious," THP's fanpage has posted an employee's thank-you note to the company.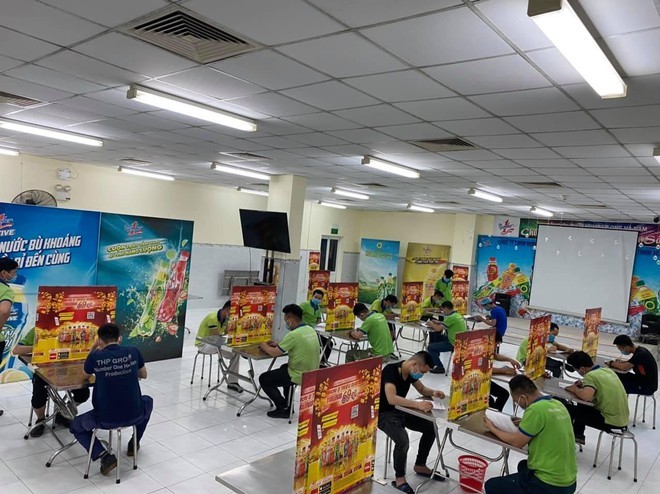 Photo: An Ninh Thu Do
Spreading positive energy amid gloomy Covid days
Leaders of THP have admitted there are certain negatives facing even though they have done their best. They are worries about rising new infections, lack of supply or temporary interruption in freight transport, among other concerns.
"These are the pressure forcing us to recharge ourselves to improve productivity," the Deputy CEO said.
THP has focused more on the mental safety of its employees alongside health safety. Employers are encouraged to be creative, especially on how to remain socially distanced while working.
"We told them if you can't keep yourself safe, then how can you keep the organization and society safe," Phuong said. "Whoever violates the rules will be fined, the money will be used to improve daily meals."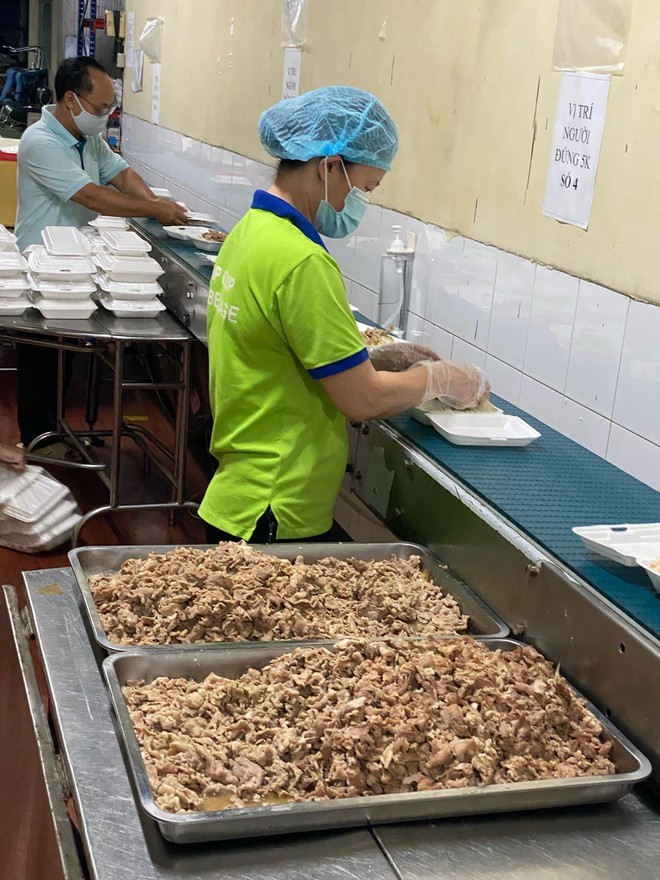 At THP's kitchen. Photo: An Ninh Thu Do
Other ways to motivate employees include composing music, presenting gifts, including anti-pandemic items like face masks.
"The gifts are of no great values, but they represent our care and sharing, bringing positive energy to the employees," Phuong added. "Our motto is Today must be better than yesterday, but not as good as tomorrow."
"Challenges are opportunities for leaders to grow and prove their ability, and for organizations to show their core values. If business leaders do small think as thoughtfully as Tan Hiep Phat does, then their solutions during the pandemic are somehow successful," the Deputy CEO was quoted.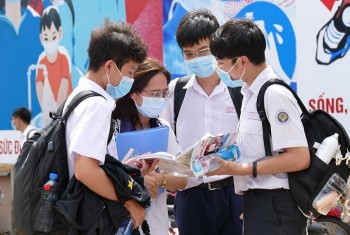 National
About 75 million vaccine doses have been administered nationwide, with nearly 22 million people getting their second shot.