Vietnamese Corporations Take on the Covid-19 Fight
During the pandemic, a corporation should choose either to 'hibernate' (close factories) or take on the fight, said Hoang Tien Nam, CEO of FPT Telecom, one of Vietnam's largest ICT companies. FPT does not hibernate as the citizens need the internet now more than ever. Tan Hiep Phat Group also chose to stay on to provide consumers with healthy, beneficial drinks.
Photo: Hong Anh/VNT
FPT chooses to fight
"Many leaders of companies and friends of mine asked me what is the best to do in the current context. My answer is: we should learn from nature," Hoang Nam Tien, FPT Telecom CEO said during a seminar on August 13, 2021.
To explain his answer, Tien said nature taught an interesting lesson of hibernation. When the winter comes, some animals store fat and choose a safe place to sleep until spring. The animals wake up when the snow melts, losing much of their fat but still surviving. They then find ways to grow. A smart animal learns nature's cycles, trust that opportunities are bound to reappear, and is willing to take on the harshness of the long 'winter.'
Companies can learn from hibernation. Covid-19 breaks the global production chain, leaving the society in unprecedented distancing status. A company must consider whether it needs to hibernate, he said, adding that services that customers were asked to stop using, such as tourism, beauty salons, should definitely take that option. Hibernation, in this case, means stopping all possible expenses and activities. He suggested companies only keep their best employees and encourage them to increase their working capacity, waiting for the 'winter' to pass.
"The best way to survive through this harsh winter was to use the lowest expenses and learn as much as possible,"Tien said.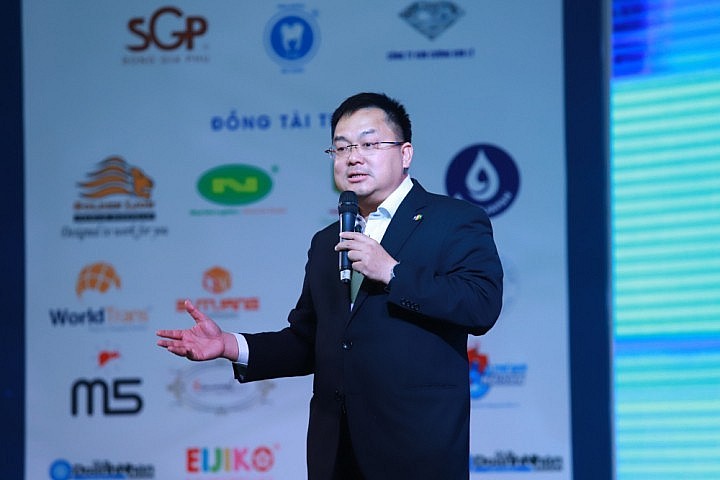 Hoang Nam Tien, FPT Telecom CEO. (Photo: Vietammoi)
FPT Telecom provides internet to 59 provinces nationwide, so it cannot choose to 'sleep through the winter.' During lockdowns, citizens need internet, therefore, FPT Telecom accepts no system congestion. The company puts all efforts into ensuring a stable connection.
"Once we understand what our customers are going through, the whole team of 16,000 employees is ready to make a difference. We normally discuss ideas democratically, wait for the clear conditions of the market, customers, and new technology to make decisions, but in this difficult period, we cannot have all of that information, but we still have to decide. We switched short daily briefings to handle all the issues that arose during each day," Tien said.
In the past, FPT Telecom had planned by year, however, in the current context, it comes up with new plans every quarter, and is ready to change its goals and solutions to suit the new situation.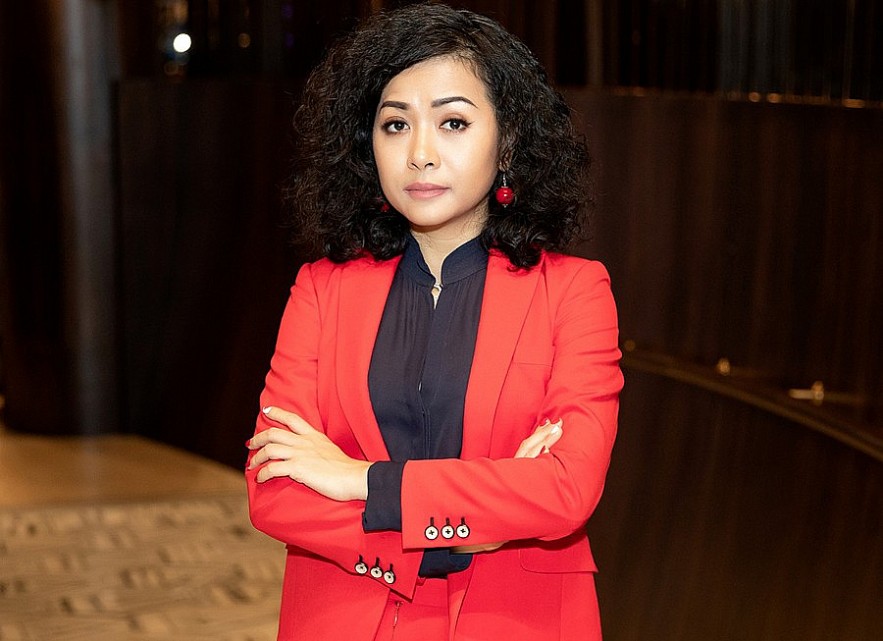 Tran Uyen Phuong, Tan Hiep Phat Deputy CEO. (Photo: VN Express)
Tan Hiep Phat keeps "Nothing is impossible" attitude
Tran Uyen Phuong, Tan Hiep Phat Deputy CEO spoke of how Tan Hiep Phat maintained its production, business, and workshops amid the pandemic. Phuong said that being able to deploy the "Three in place" business model boosted the spirit of Tan Hiep Phat employees, motivating them to work more enthusiastically, not only for the sake of the group but also for the community.
"Difficulties constantly arise, from something as simple as how to carry a bag of sugar, how to implement 5K regulation, how many checkpoints a car has to pass from Binh Duong to Ho Chi Minh City, how to not be discouraged," Phuong said.
To overcome challenges, Tan Hiep Phat keeps the attitude of "Nothing is impossible," at the same time activates all employees' creation capacity. Everyone has to ensure 5K while accomplishing their daily tasks. "If you can't keep yourself safe, then the group and society cannot be safe. From the group leaders to employees, we must maintain our own safety", said Uyen Phuong.
Phuong said that, society, organizations, and businesses have only paid attention to physical safety, while employees' mental safety has not been addressed. "Organizations and businesses need to pay attention to raising mental energy of their employees. In our opinion, the company's attitude and culture is the essential value to maintain the organization activities and connection, help employees overcome difficulties at this period," she said.
Therefore, Tan Hiep Phat holds poet and songwriting competitions, giving gifts to employees. The group sets up a company kitchen to provides nutritious meals, serving employees of all shifts. Since the beginning of the pandemic, Tan Hiep Phat has been able to ensure income for employees, well coordinate with suppliers to deal with arising problems, maintain the spirit of every employee in the production chain.
"When we are both leaders and team members, we have the opportunity to express the individual and organization values. The pandemic is an opportunity for Tan Hiep Phat to hold each other's hands, take every small step together. At this time, we should not set too far-fetched goals, it will be difficult to connect employees", Phuong said.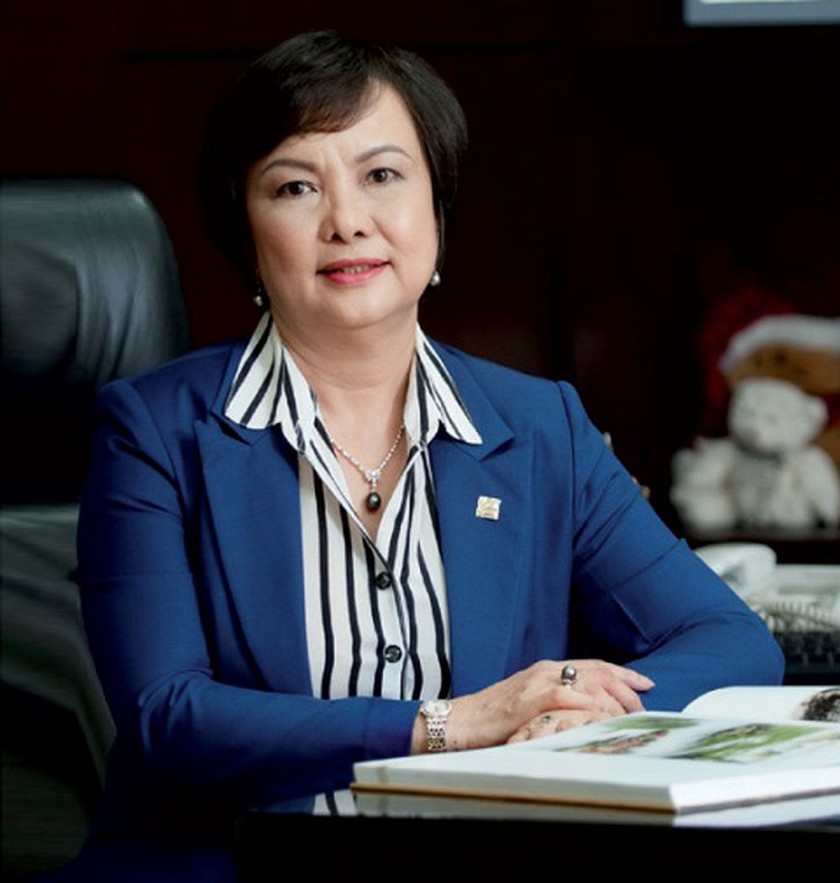 Chairperson of PNJ Joint Stock Company, Cao Thi Ngoc Dung. (Photo: Nha Dau Tu)
PNJ: Accept the most difficult situation to find a way out
Chairperson of PNJ Joint Stock Company, Cao Thi Ngoc Dung, an experienced businesswoman, said that PNJ used to face the risk of bankruptcy, which helped her realized the key to overcome hard time was to stay calm and accept the most difficult situation to find a way out.
Dung said that to rise above hardship, one had to be itself, had to look straight at the factual situation. In business, difficulties are unavoidable, but a leader should never back down. "In all circumstances, it is necessary to stay consistent with the group's goals and maintain internal connections to achieve the goal," Dung shared.
The pandemic forced 95% of PNJ stores to close, but all of the company's 7,000 employees are still working industriously. The leaders have to keep the whole system's energy. Though working from home, PNJ holds many training and connecting courses. Many projects are implemented.
"We have more work to do. Not doing business, but we have other things to do to become stronger after the pandemic," said Dung.
Agreeing with Tan Hiep Phat Deputy CEO, Dung said the key factor to lead PNJ through difficulty were the founder's vision, core values, and mission.
"It's the foundation, it's the culture that we promote clearly in our group. Every employee, even in the lowest position, understands where they are working, for whom, for what purpose. They are trained to understand the value of the group and work for that value," said Dung.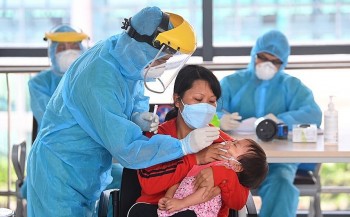 National
Nearly 72 million vaccine doses have been administered nationwide, with 20.7 million people getting their second shot.