Ten K-pop Idols With The Highest-earning YouTube Channels
Forbes has revealed a list of the most famous K-pop idols that have the highest earning from their Youtube channels, with huge views and subscribers.
Many K-pop artists have created YouTube channels for the group as the site became one of the biggest social media platforms, and increased their earnings. Forbes has come up with the list of top 10 highest paid K-pop YouTube channels based on their YouTube data this year. Not surprisingly, BTS's YouTube channel 'Bangtan TV' came in at number one place with earning 16.5 million dollars for the group.
1. BTS, US$16.5 million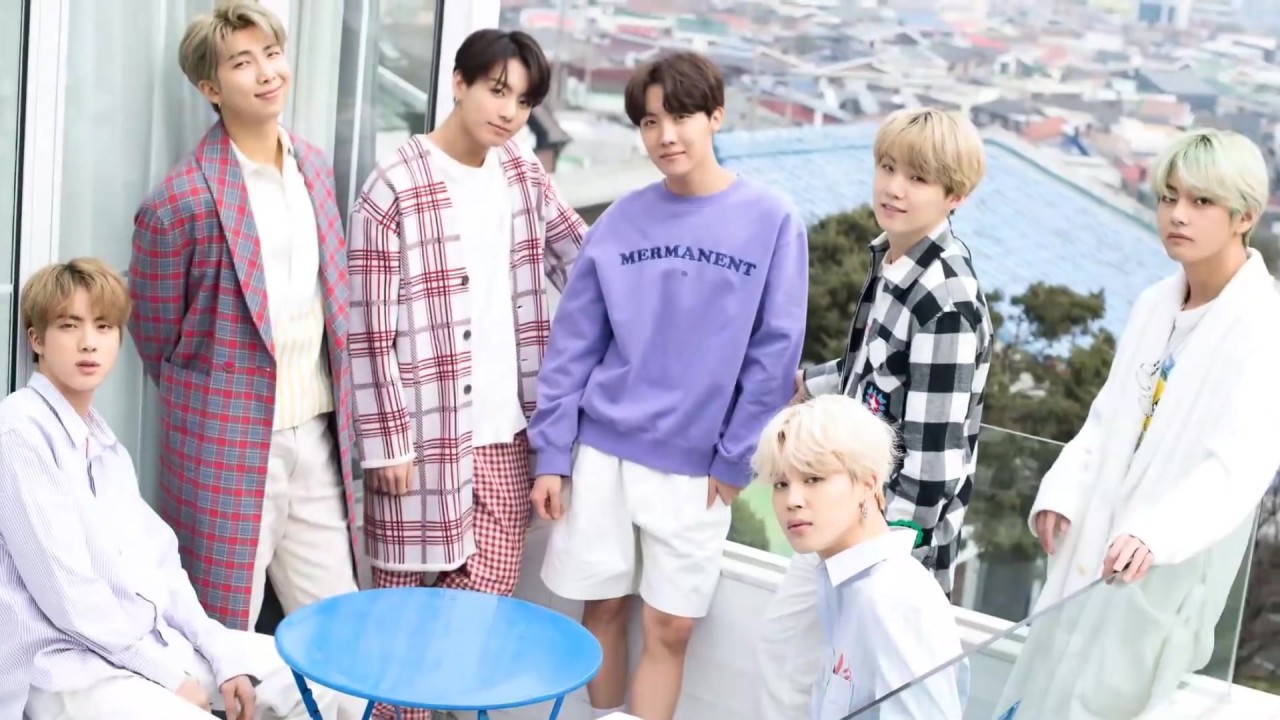 Photo: Wikipedia
Videos: 1,628
Views: 13.7 billion
BTS, also known as the Bangtan Boys, is a South Korean boy band that was formed in 2010 and debuted in 2013 under Big Hit Entertainment. The septet—consisting of members Jin, Suga, J-Hope, RM, Jimin, V, and Jungkook—co-writes and co-produces much of their own output. Originally a hip-hop group, their musical style has evolved to include a wide range of genres. Their lyrics, often focused on personal and social commentary, touch on the themes of mental health, troubles of school-age youth and coming of age, loss, the journey towards loving oneself, and individualism. Their work also often references literature and psychological concepts and includes an alternative universe storyline.
After debuting in 2013 with their single album 2 Cool 4 Skool, BTS released their first Korean-language studio album, Dark & Wild, and Japanese-language studio album, Wake Up, in 2014. The group's second Korean studio album, Wings (2016), was their first to sell one million copies in South Korea. By 2017, BTS crossed into the global music market, leading the Korean Wave into the United States and breaking numerous sales records. They became the first Korean group to receive a certification from the Recording Industry Association of America (RIAA) for their single "Mic Drop", as well as the first Korean act to top the US Billboard 200 with their studio album Love Yourself: Tear (2018). BTS became one of the few groups since the Beatles to earn four US number-one albums in less than two years, and Love Yourself: Answer (2018) was the first Korean album certified platinum by the RIAA. In 2020, BTS became the first all-South Korean act to reach number one on the Billboard Global 200 and US Billboard Hot 100 with their Grammy-nominated single "Dynamite". Their follow-up releases "Savage Love", "Life Goes On", "Butter", and "Permission to Dance" made BTS the fastest act to accumulate five US number-one singles since Michael Jackson.
2. Blackpink, 11.6 million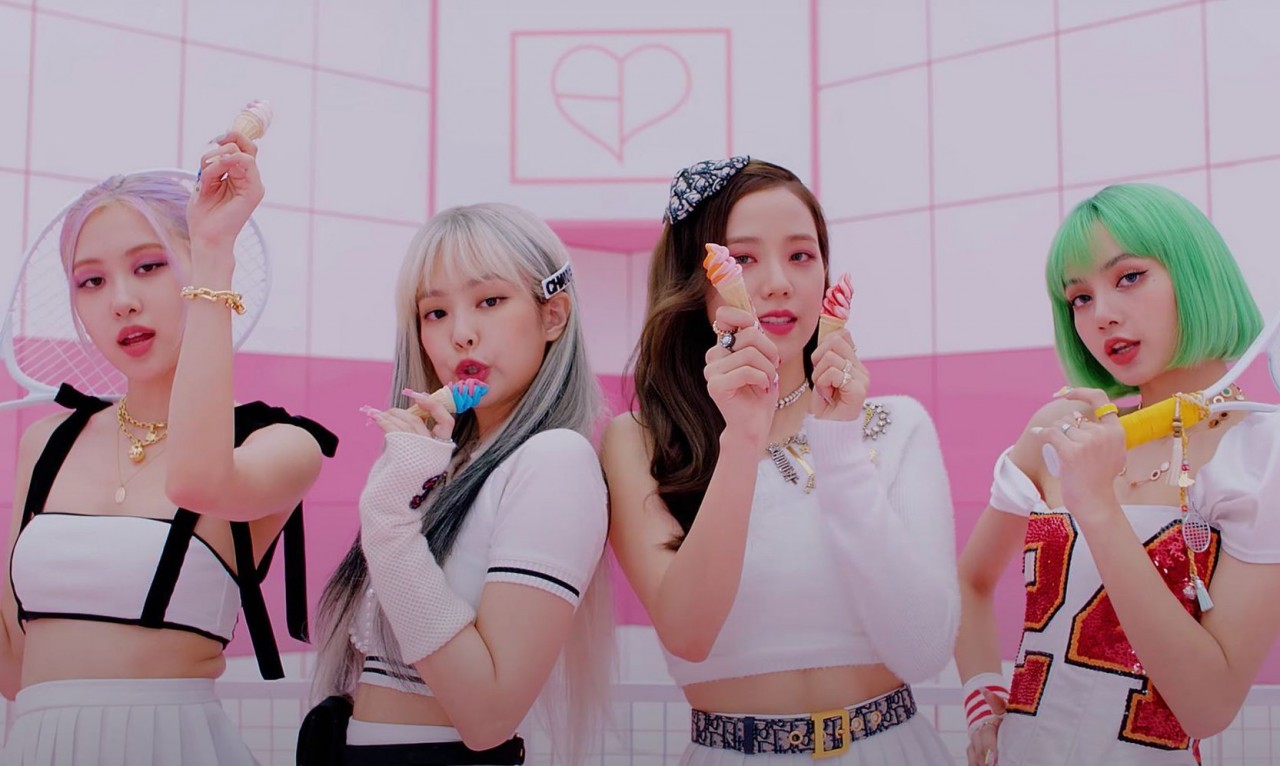 Photo: Galaxy
Subscribers: 69.3 million
Videos: 395
Views: 20.9 billion
Blackpink is a South Korean girl group formed by YG Entertainment, consisting of members Jisoo, Jennie, Rosé, and Lisa. The group debuted in August 2016 with their single album Square One, which featured "Whistle" and "Boombayah", their first number-one entries on South Korea's Gaon Digital Chart and the Billboard World Digital Song Sales chart, respectively.
Blackpink is the highest-charting female Korean act on the Billboard Hot 100, peaking at number 13 with "Ice Cream" (2020), and on the Billboard 200, peaking at number two with The Album (2020), which is also the first-ever album by a Korean girl group to sell more than one million copies. They were the first Korean girl group to enter and top Billboard's Emerging Artists chart and to top the Billboard World Digital Song Sales chart three times. Blackpink was also the first female Korean act to receive a certification from the Recording Industry Association of America (RIAA) with their hit single "Ddu-Du Ddu-Du" (2018), whose music video is currently the most-viewed by a Korean group on YouTube. Their 2018 song "Kiss and Make Up", a collaboration with Dua Lipa, was the first by a Korean group to receive a certification from the British Phonographic Industry (BPI) and a platinum certification from the Australian Recording Industry Association (ARIA).
3. NCT Dream, 1.9 million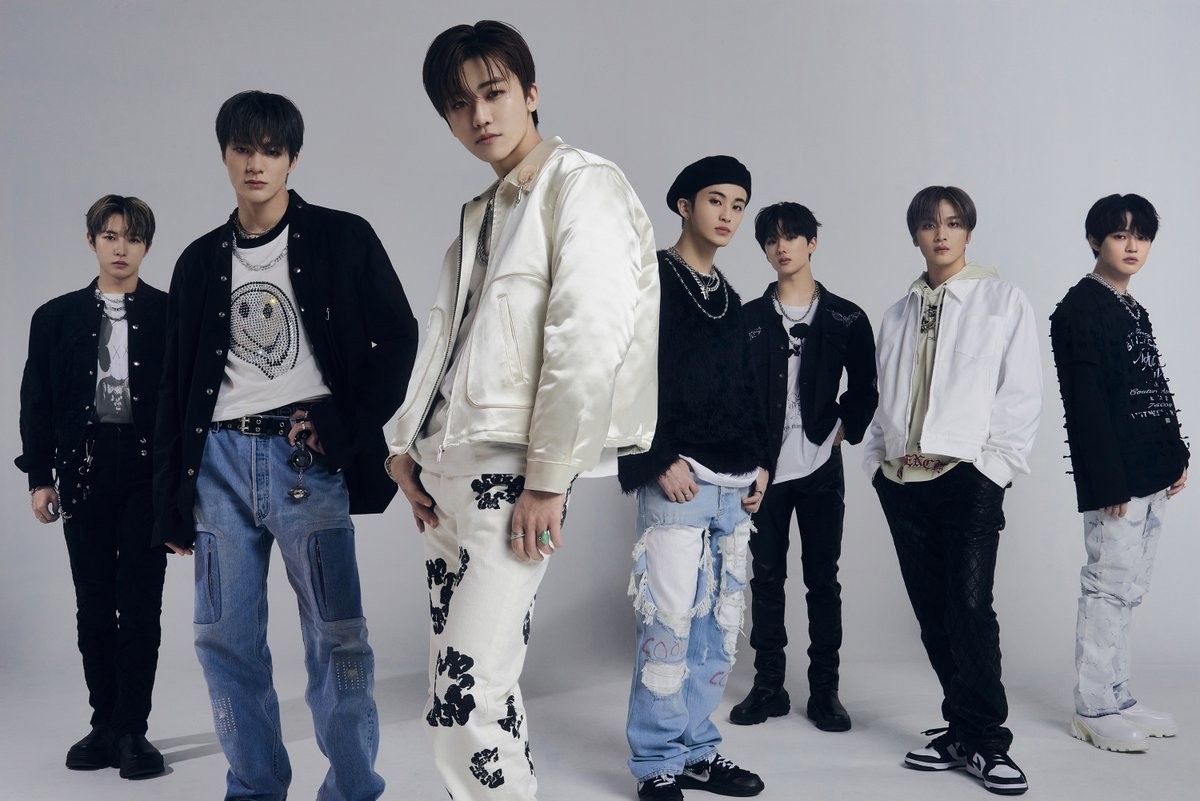 Photo: Twitter
Subscribers: 4.18 million
Videos: 242
Views: 459.7 million
NCT Dream (Korean: 엔시티 드림) is the third sub-unit of the South Korean boy band NCT, formed by SM Entertainment in 2016. They were intended to be the teenaged unit of NCT before shifting away from their youthful image and re-branding in 2020, once all members became legal adults in South Korea. The sub-unit debuted on August 25, 2016, with the single "Chewing Gum" and a lineup of seven members—Mark, Renjun, Jeno, Haechan, Jaemin, Chenle, and Jisung—whose average age was 15.6 years old. NCT Dream has since been recognized internationally as one of the most notable teenaged artists of their time and is known for music reflecting youth and adolescence, growth, and the transition from innocence to rebellion. The commercial success of their 2019 EP We Boom made NCT Dream into one of the top 10 physical sellers in South Korea in 2019 and earned them Bonsang Awards at the 34th Golden Disc Awards and 2020 Seoul Music Awards.
4. Seventeen, US$1.7 million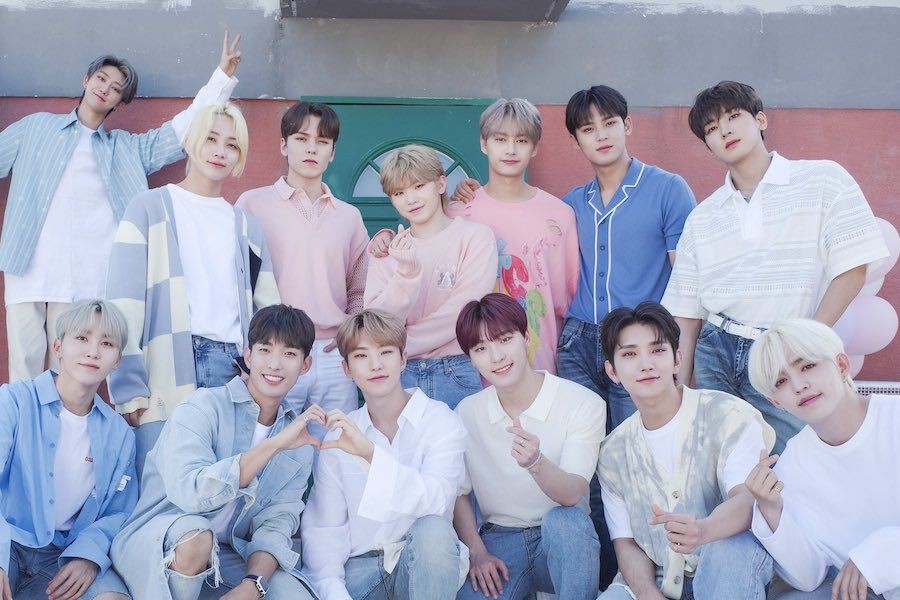 Photo: Soompi
Subscribers: 7.15 million
Videos: 951
Views: 2.3 billion
Seventeen (Korean: 세븐틴), also stylized as SEVENTEEN or SVT, is a South Korean boy band formed by Pledis Entertainment in 2015. The group consists of 13 members: S.Coups, Jeonghan, Joshua, Jun, Hoshi, Wonwoo, Woozi, DK, Mingyu, The8, Seungkwan, Vernon, and Dino.
The group performs as one group, and the members are divided into three sub-units, each with a different area of specialization: 'Hip-Hop Unit', 'Vocal Unit', and 'Performance Unit'. Since its debut, Seventeen has released three studio albums and ten extended plays.
Seventeen is considered a "self-producing" idol group, with the members being actively involved in the songwriting, choreographing, and other aspects of their music and performances.
5. Got7's BamBam, US$1.5 million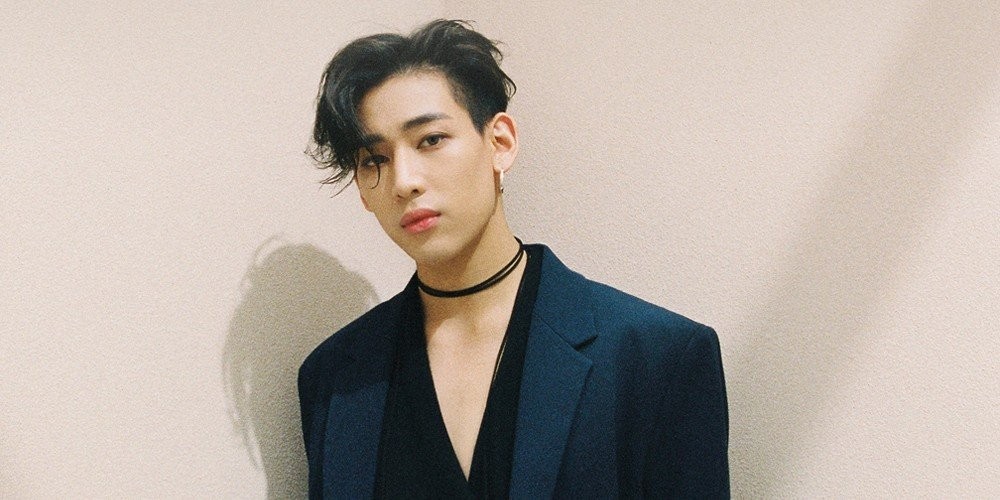 Photo: allkpop
Subscribers: 1.15 million
Videos: 94
Views: 83.5 million
Kunpimook Bhuwakul aka BamBam is a South-Korea based Thai singer, rapper, dancer, songwriter and record producer. He is best known as one of the members of the South Korean band 'Got7', the others being Junior, JB, Jackson, Yu-gyeom, Mark and Young-jae. This band has released two box sets, three studio albums, ten extended plays and thirteen singles till date. Nicknamed after Bamm-Bamm Rubble of the popular cartoon show "The Flintstones", Bhuwakul has also contributed as an actor and dancer to a number of films and variety shows. As a singer and rapper, he has also given amazing live performances throughout the country. Along with his band members, he is the winner of the 2015 Golden Disk Award and the Seoul Music Award. He is very ambitious and has set big goals for himself. Despite his young age, he is highly disciplined when it comes to his career and doesn't like to waste his time in trivial pursuits. On a personal note, Bhuwakul is a media shy person. He doesn't like to be in the limelight for any reason other than his professional accomplishments.
6. Mamamoo, US$1.5 million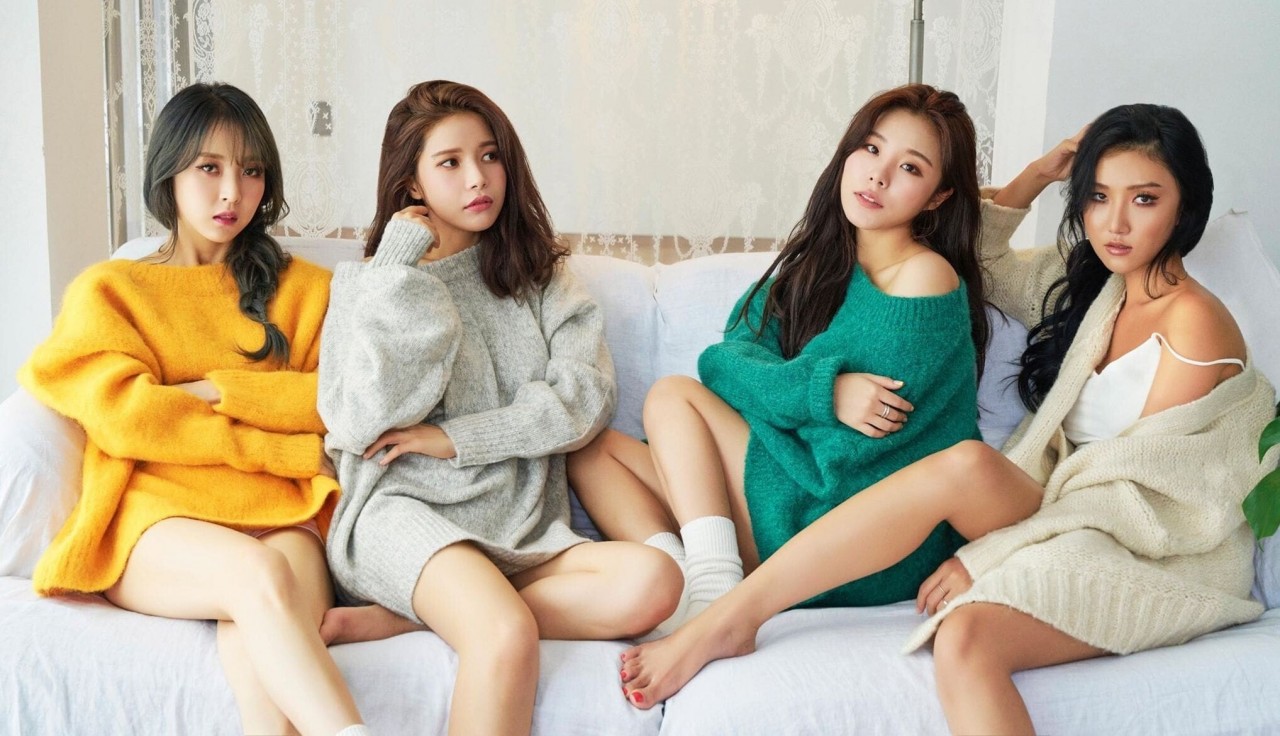 Photo: SCMP
Subscribers: 6.29 million
Videos: 612
Views: 1.7 billion
Mamamoo is a South Korean girl group formed by RBW (formerly WA Entertainment) in 2014, composed of four members: Solar, Moonbyul, Wheein, and Hwasa. The group officially debuted with their single "Mr. Ambiguous" on June 18, 2014. Their debut was considered by some critics as one of the best K-pop debuts of 2014. They are recognized for their retro, jazz, R&B concepts, and their strong vocal performances. The group name "Mamamoo" is symbolic of the first time a baby babbles. In addition, it has the meaning of approaching instinctively and primitively like a baby.
Mamamoo, with its amazing singing and dance talent, ranked in the top six. Following IU, Mamamoo also achieved more than 1.7 billion accumulated views on its official YouTube channel. The group, which has had many hit songs like HIP, Egotistic, and Mr. Ambiguous, is much-loved both locally and internationally – although they've had their fair share of controversy too.
7. Exo, US$1.5 million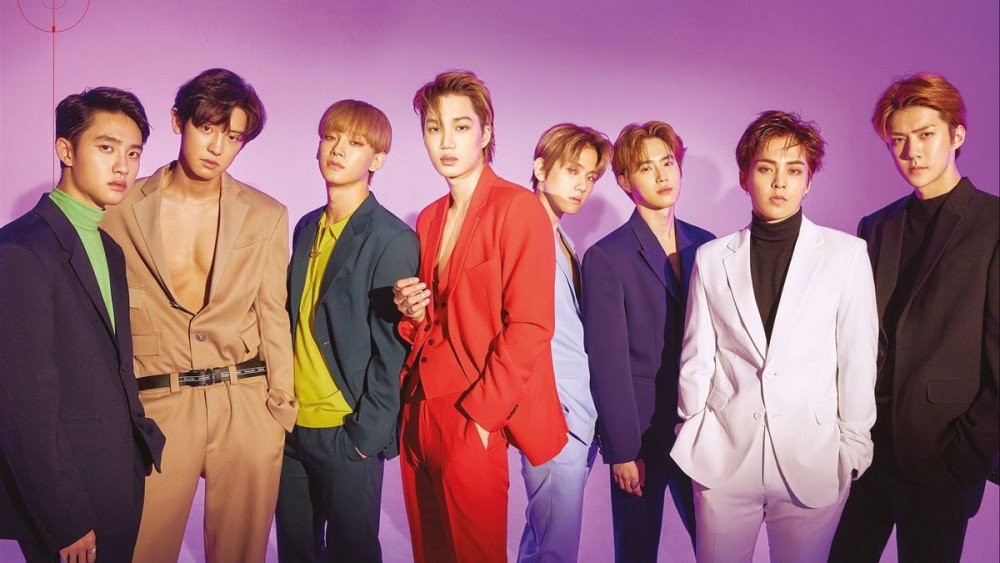 Photo: allkpop
Subscribers: 8.47 million
Videos: 205
Views: 510.9 million
Exo is a South Korean-Chinese boy band based in Seoul, consisting of nine members: Xiumin, Suho, Lay, Baekhyun, Chen, Chanyeol, D.O., Kai and Sehun. The band was formed by SM Entertainment in 2011 and debuted in 2012. Their music—released and performed in Korean, Mandarin, and Japanese—primarily incorporates pop, hip-hop, and R&B, including elements of electronic dance music genres such as house and trap. The band ranked as one of the top five most influential celebrities on the Forbes Korea Power Celebrity list from 2014 to 2018 and have been labeled "Kings of K-pop" and the "Biggest boyband in the world" by various media outlets.
The band debuted with twelve members separated into two sub-groups: Exo-K (Suho, Baekhyun, Chanyeol, D.O., Kai, and Sehun) and Exo-M (Xiumin, Lay, Chen, and former members Kris, Luhan, and Tao). Kris, Luhan, and Tao departed the group individually amid legal battles in 2014 and 2015. Exo-K and Exo-M performed music in Korean and Mandarin, respectively, until the release of their third EP Overdose in 2014. Since 2015, Exo have exclusively performed as one group while continuing to release and perform music in multiple languages. Members Chen, Baekhyun, and Xiumin debuted as the sub-unit Exo-CBX in 2016, and members Sehun and Chanyeol began promoting as the sub-unit Exo-SC in 2019. Each member also maintains solo careers in music, film and television.
8. IU, US$1.4 million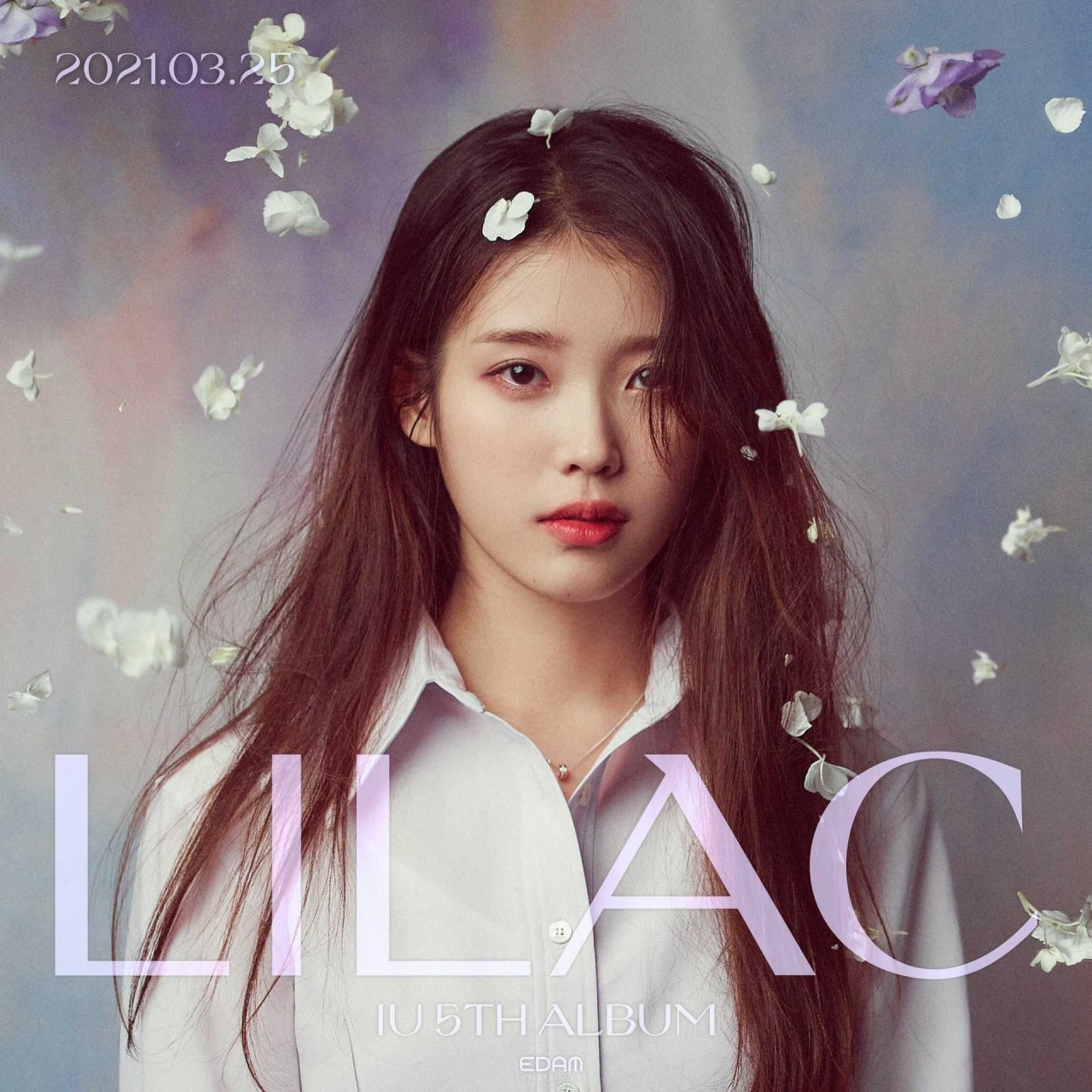 Photo: Bandwagon Asia
Subscribers: 7.05 million
Videos: 132
Views: 1.09 billion
Lee Ji-eun, is a South Korean singer-songwriter and actress. The name IU is a combination of 'I' and 'you' meaning "you and I become one through music." She signed with Kakao M (formerly LOEN Entertainment, now Kakao Entertainment) in 2007 as a trainee and debuted as a singer at the age of fifteen with her first mini album Lost and Found (2008). Although her follow-up albums, Growing Up and IU...IM, brought mainstream success, it was after the release of "Good Day" (Korean: 좋은 날), the lead single from her 2010 album Real, that she achieved national stardom. "Good Day" went on to spend five consecutive weeks at the top position of South Korea's Gaon Digital Chart, and in 2019, it was ranked number one on Billboard's "100 Greatest K-Pop Songs of the 2010s" list.
With the success of her 2011 albums, Real+ and Last Fantasy, IU established herself as a formidable force on the music charts of her native country and further cemented her girl next door image as Korea's "little sister". She is known now as "The Nation's Sweetheart". 2011 also saw her first foray into songwriting with "Hold My Hand", which was written for the television series The Greatest Love. IU's third full-length album release, Modern Times (2013), showcased a more mature style that marked a departure from her earlier girlish image, with several tracks reaching the top 10 positions on Gaon Digital Chart. The album was ranked number two on Billboard's "25 Greatest K-Pop Albums of the 2010s" list. While her subsequent releases, including albums A Flower Bookmark (2014), Chat-Shire (2015), Palette (2017) and Lilac (2021) continued to deviate from mainstream K-pop styles, IU retained her dominance on music charts. Chat-Shire marked the first time she is credited as the sole lyricist and composer of her own album.
9. Aespa, US$1.2 million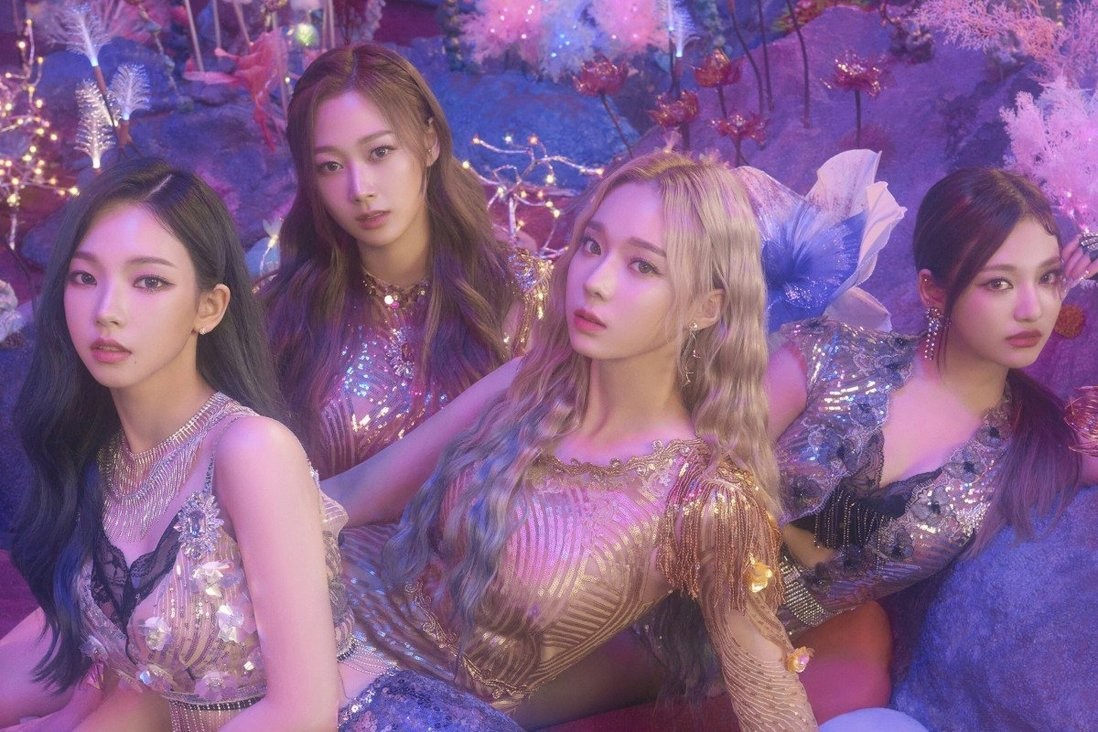 Photo: SCMP
Subscribers: 2.96 million
Videos: 94
Views: 406.3 million
Aespa is a South Korean girl group formed by SM Entertainment. The group consists of four members: Karina, Giselle, Winter and Ningning. They debuted on November 17, 2020 with the single, "Black Mamba".
Diehard K-pop fans will know Aespa as SM Entertainment's "monster rookie" – a rookie group that excels from the very start, the most famous example being Blackpink. The four girls are known for their hit songs Black Mamba, Next Level and Savage.
Less than a year after their incredible debut in 2020, the group has already snagged multiple awards, including Asian Pop Music Awards' best new artist last year and the recent Seoul Music Awards' Rookie of the Year in 2021.
10. Tomorrow X Together (TXT), US$989,000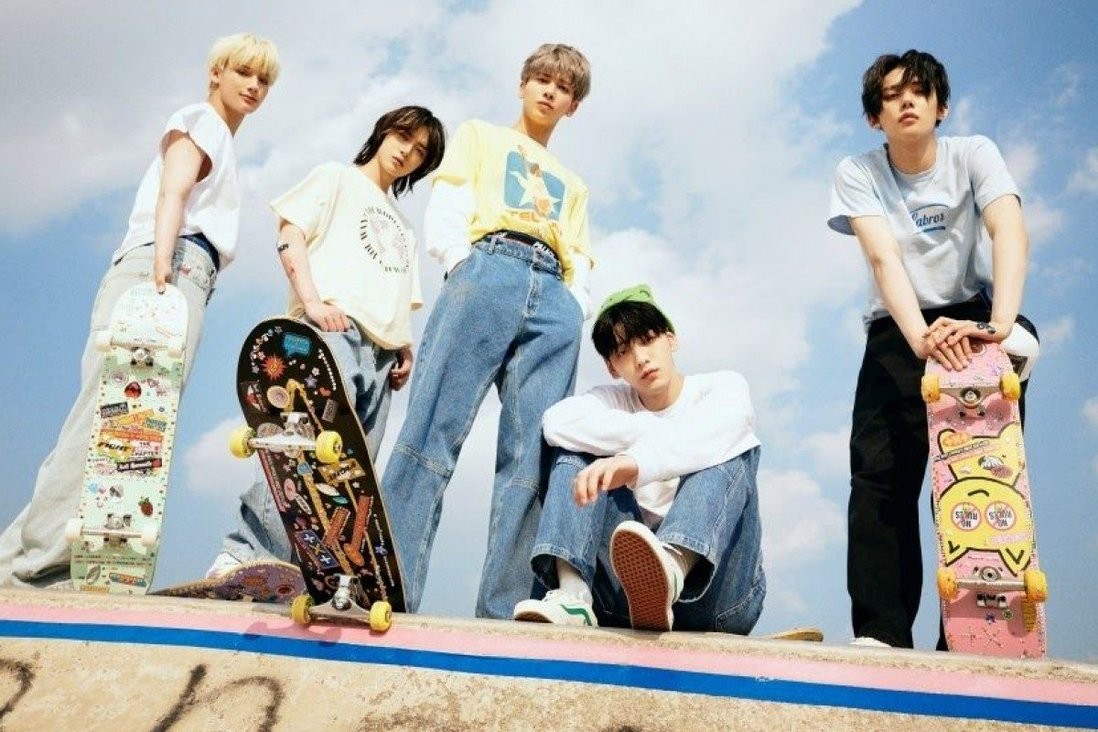 Photo: South China Morning Post
Subscribers: 8.07 million
Videos: 874
Views: 551.4 million
Tomorrow X Together, commonly known as TXT, is a five-member South Korean boy band formed by Big Hit Music. The group consists of five members Soobin, Yeonjun, Beomgyu, Taehyun, and HueningKai.
They debuted on March 4, 2019, with the EP The Dream Chapter: Star. The album debuted and peaked at number one on the Gaon Album Chart and Billboard World Albums Chart and entered the US Billboard 200 at number 140, at the time becoming the highest-charting debut album by any male K-pop group. The album's lead single "Crown" debuted atop the World Digital Songs with TXT topping the Billboard Emerging Artists Chart, making them the fastest K-Pop group to appear in World Digital Songs and the second-fastest K-Pop group to appear in the Billboard Emerging Artist.
The group's commercial reception earned them several new artists of the year awards including Rookie of the Year at the 34th Golden Disc Awards and the 2019 Melon Music Awards, New Artist of the Year- Album at the 9th Gaon Chart Music Awards, and Best New Male Artist at the 2019 Mnet Asian Music Awards.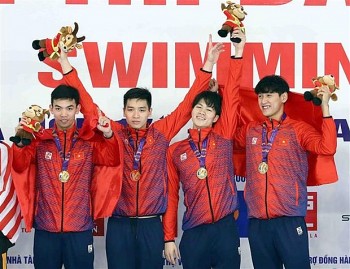 Focus
As of May 17, Vietnam's sport teams gained a total of 234 medals, continuing to top the chart.