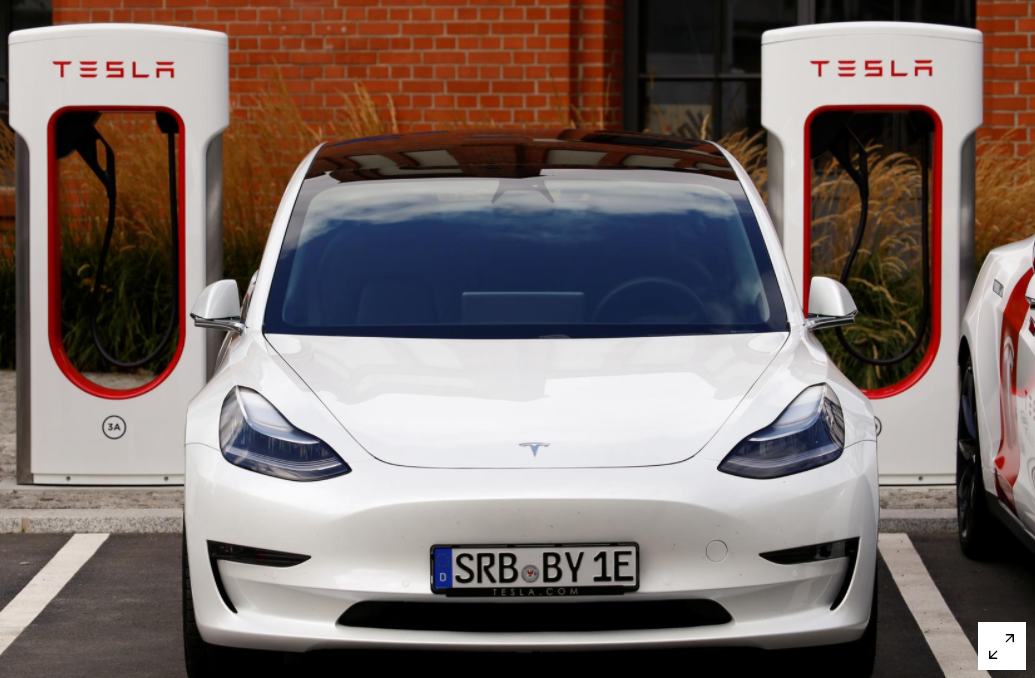 Photo: Reuters
Tesla launches fast electric car charging in Berlin, says more cities to come
Managers at electric carmaker Tesla Inc TSLA.O on 10 Sep demonstrated new supercharger equipment on a Berlin research campus, saying they were looking at more target cities to attract potential buyers worried about access to charging, stated by Reuters
"Now, as part of our commitment to make Tesla ownership easy and convenient for everyone including those without immediate access to home or workplace charging, we are expanding out supercharging network into city centres," said Jeroen van Tilburg, manager Europe of charging infrastructure at Tesla.
A company spokesman told reporters Tesla would open at least one more inner-city fast-charging site in Germany in 2020, possibly more.
He stressed that Tesla still believed in the slow workplace and residential charging as the main way to charge vehicles but wanted to offer a quicker option.
The so-called V3 charger allows Tesla Model 3 cars to charge within five minutes enough to travel 120 kilometers (75 miles).
Tesla's Giga Berlin electric vehicle factory plans are massive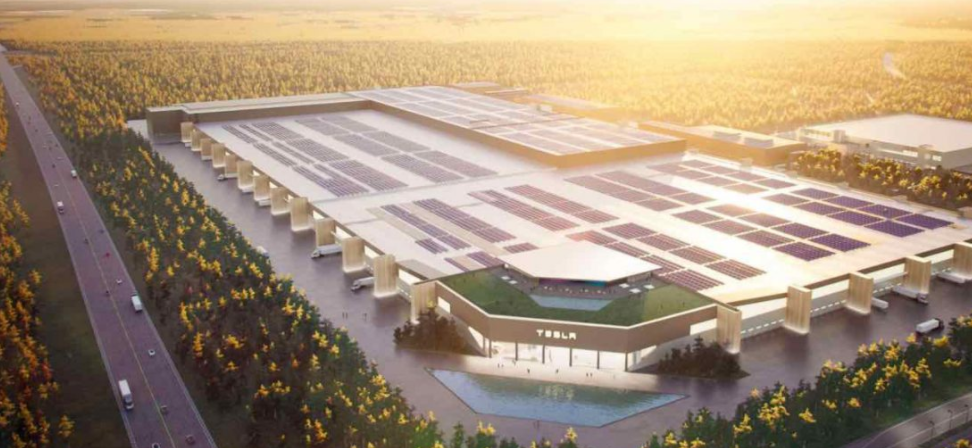 Photo: The Driven
Tesla's fourth electric car factory under construction near Berlin, Germany, could end up hiring four times the staff currently employed at Fremont in the US, with eight Giga Presses stamping out parts for the Model Y, the driven said.
The Californian EV maker has plans to produce 500,000 electric vehicles at the Grünheide site starting from the European summer of 2021, and Tesla boss Elon Musk has previously stated that the Model Y electric crossover will be a priority at the plant.
Musk said during a visit to Berlin last week that the Tesla Model Y's "core technology" will be radically redesigned for production at "Giga Berlin" as it is otherwise known.
It is already made at Fremont using a single rear-piece casting made using a Giga Press, which is basically a massive stamping machine that improves the efficiency of production, as well as enabling the end product to be lighter and therefore also more energy efficient.
Musk said in August that as many as 70 individual pieces would be replaced by die casting, and as The Driven reported in August, Tesla has already ordered at least two machines.
Tesla Berlin factory to use casting machines instead of robots
Elon Musk's push to reduce manufacturing complexity comes as German carmakers BMW, Mercedes, and Audi face pressure from their workers to preserve domestic assembly jobs that are under threat, reported by Reuters.
Robots are not efficient enough for Tesla's new car factory in Germany, which plans to replace hundreds of them with giant aluminum casting machines to build simpler chassis parts, a person familiar with the matter told Reuters. The electric carmaker has struggled to raise production volumes through hi-tech automation and was forced to fly in a new production line from Germany to Nevada in 2018 after robots failed to coordinate seamlessly at the U.S. factory.
For the new Model Y, Tesla chief executive Elon Musk has said he will replace 70 components glued and riveted into the car's rear underbody with a single module made using an aluminum casting machine. That's just the start of a new automation drive, with the vehicle's front module and other parts to come, the source said.
"Will be amazing to see it in operation! Biggest casting machine ever made. Will make the rear body in a single piece, including crash rails," Musk said on Twitter on Aug. 13. He did not say where or when the new machine would be rolled out.
Tesla did not respond to requests for comment.
Le Dang