World news today: Billionaire Elon Musk welcomes his seventh baby, Israel's significant breakthrough
World news today: Elon Musk reveals on Instagram his girlfriend Grimes has given birth to a baby son May 5. Meanwhile, Israel has isolated a key coronavirus antibody at its main biological research laboratory in a "significant breakthrough".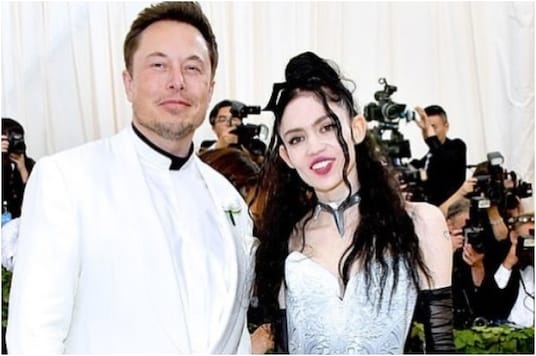 Elon Musk and Grimes (Photo: News18.com)
World news today: Elon Musk and Grimes welcome their first baby together
Elon Musk has confirmed that his girlfriend Grimes has given birth to their first child together.
On Tuesday, the billionaire Tesla CEO confirmed that Grimes had given birth to a baby boy, tweeting: "Mom & baby all good."
The 48-year-old was asked by one follower to reveal the name of his new son.
Musk replied: "X Æ A-12 Musk" and later shared a photograph of the newborn that featured illustrated graphics on top, Independent reported.
Grimes hinted that she was pregnant in January with a picture on Instagram that showed her posing nude with a digitally-superimposed image of a foetus visible through her translucent stomach.
The celebrity couple revealed in May 2018 that they had become romantically involved, making their first public appearance at the Met Gala.
Musk has six children with his ex-wife, Justine Musk, to whom he was married from 2000 to 2008.
World news today: Israel isolates coronavirus antibody in 'significant breakthrough'
Israel has isolated a key coronavirus antibody at its main biological research laboratory, the Israeli defence minister said on Monday, calling the step a "significant breakthrough" toward a possible treatment for the COVID-19 pandemic.
The "monoclonal neutralising antibody" developed at the Israel Institute for Biological Research (IIBR) "can neutralise it (the disease-causing coronavirus) inside carriers' bodies", Defence Minister Naftali Bennett said in a statement.
The statement added that Bennett visited the IIBR on Monday where he was briefed "on a significant breakthrough in finding an antidote for the coronavirus".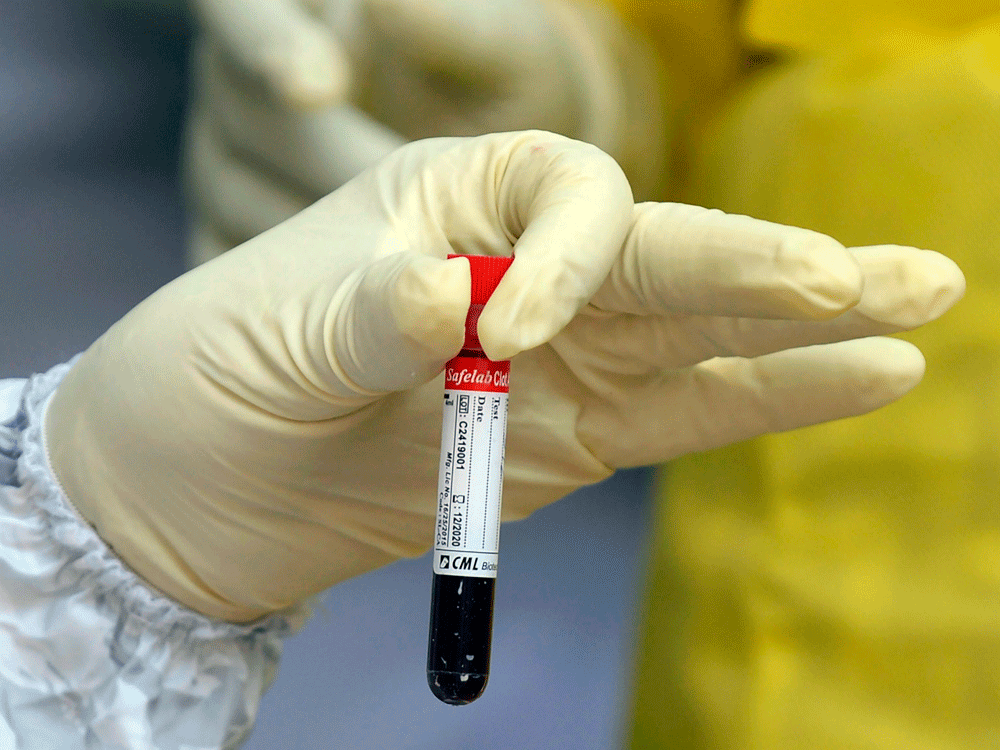 (Photo: Edmonton Journal)
It quoted IIBR Director Shmuel Shapira as saying that the antibody formula was being patented, after which an international manufacturer would be sought to mass-produce it.
The IIBR has been leading Israeli efforts to develop a treatment and vaccine for the coronavirus, including the testing of blood from those who recovered from COVID-19, the respiratory disease caused by the virus.
Antibodies in such samples - immune-system proteins that are residues of successfully overcoming the coronavirus - are widely seen as a key to developing a possible cure.
The antibody reported as having been isolated at the IIBR is monoclonal, meaning it was derived from a single recovered cell and is thus potentially of more potent value in yielding a treatment.
Elsewhere, there have been coronavirus treatments developed from antibodies that are polyclonal, or derived from two or more cells of different ancestry, the magazine Science Direct reported in its May issue.
Israel was one of the first countries to close its borders and impose increasingly stringent restrictions on movement to hamper the domestic coronavirus outbreak. It has reported 16,246 cases and 235 deaths from the illness, as reported by CNA.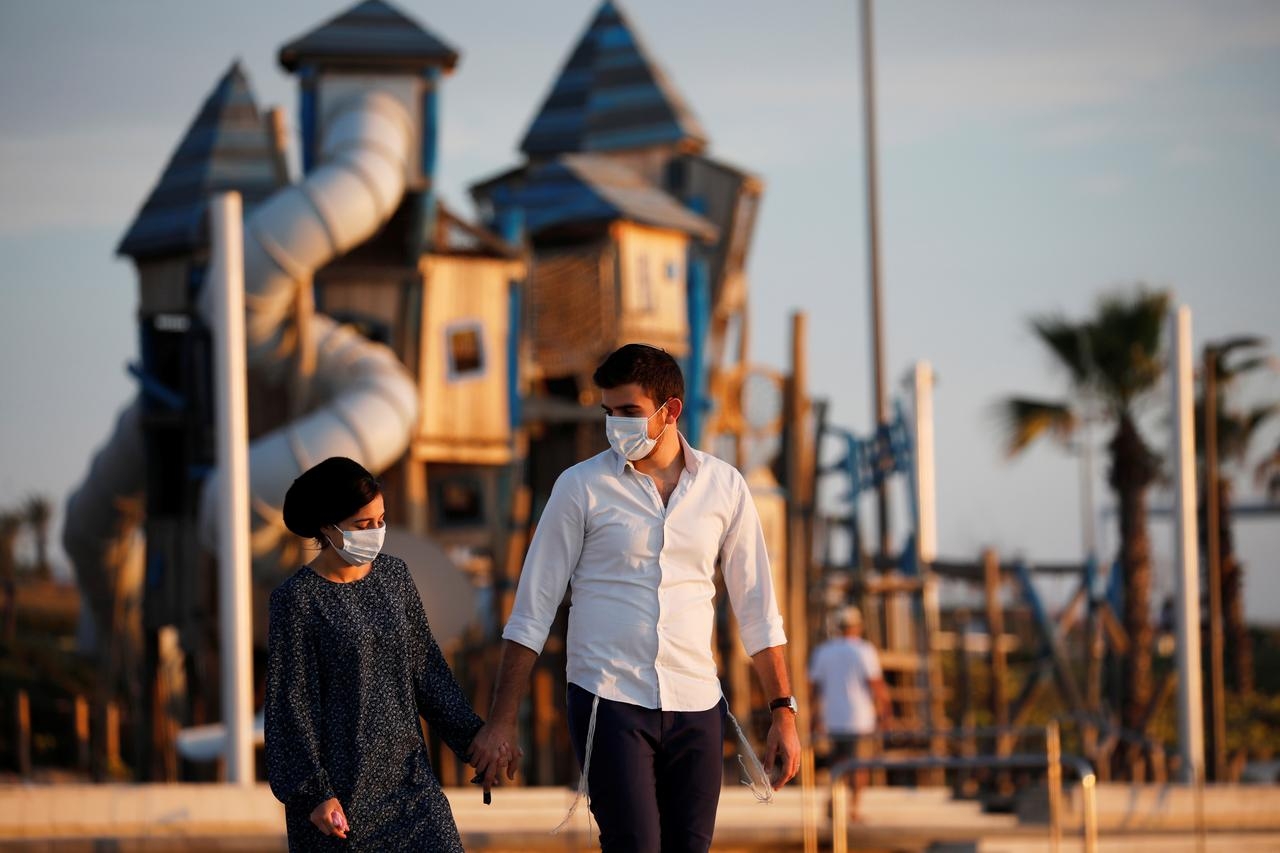 (Photo: Retuters)
World news today: Legendary NFL Coach Don Shula Has Died At 90
Don Shula, who won more games than any head coach in National Football League history, led the Miami Dolphins to the league's only perfect season and helped usher pro football into its modern era, died on Monday in Florida. He was 90.
Don Shula's death leaves unfillable void in the footbal world
Shula is most famous for leading the 1972 Miami Dolphins to the only undefeated NFL season in history. The team said in a statement on Monday that Shula had "died peacefully" at home.
"Don Shula was the patriarch of the Miami Dolphins for 50 years," the Dolphins' statement read. "He brought the winning edge to our franchise and put the Dolphins and the city of Miami in the national sports scene. Our deepest thoughts and prayers go out to Mary Anne along with his children Dave, Donna, Sharon, Anne and Mike."
Bill Cowher, who led the Pittsburgh Steelers to victory at Super Bowl XL in 2006, said Shula had been an inspiring figure. "We lost one of the most iconic men in the history of NFL coaching in Don Shula," wrote Cowher on Twitter. "His leadership and wisdom helped to guide me and many others who have made a life in coaching football."
Donald Francis Shula was born on Jan. 4, 1930, in Grand River, Ohio, about 40 miles east of Cleveland. He was a running back at John Carroll and earned a bachelor's degree in sociology there with a minor in mathematics in 1951. He received a master's in physical education at Western Reserve (now Case Western Reserve) in 1954, New York Times reported.
He is survived by his five children and second wife, Mary Anne. His first wife, Dorothy, died of breast cancer in 1991 and Shula became active in cancer charities after her death. His two sons, Dave and Mike, also became coaches in the NFL.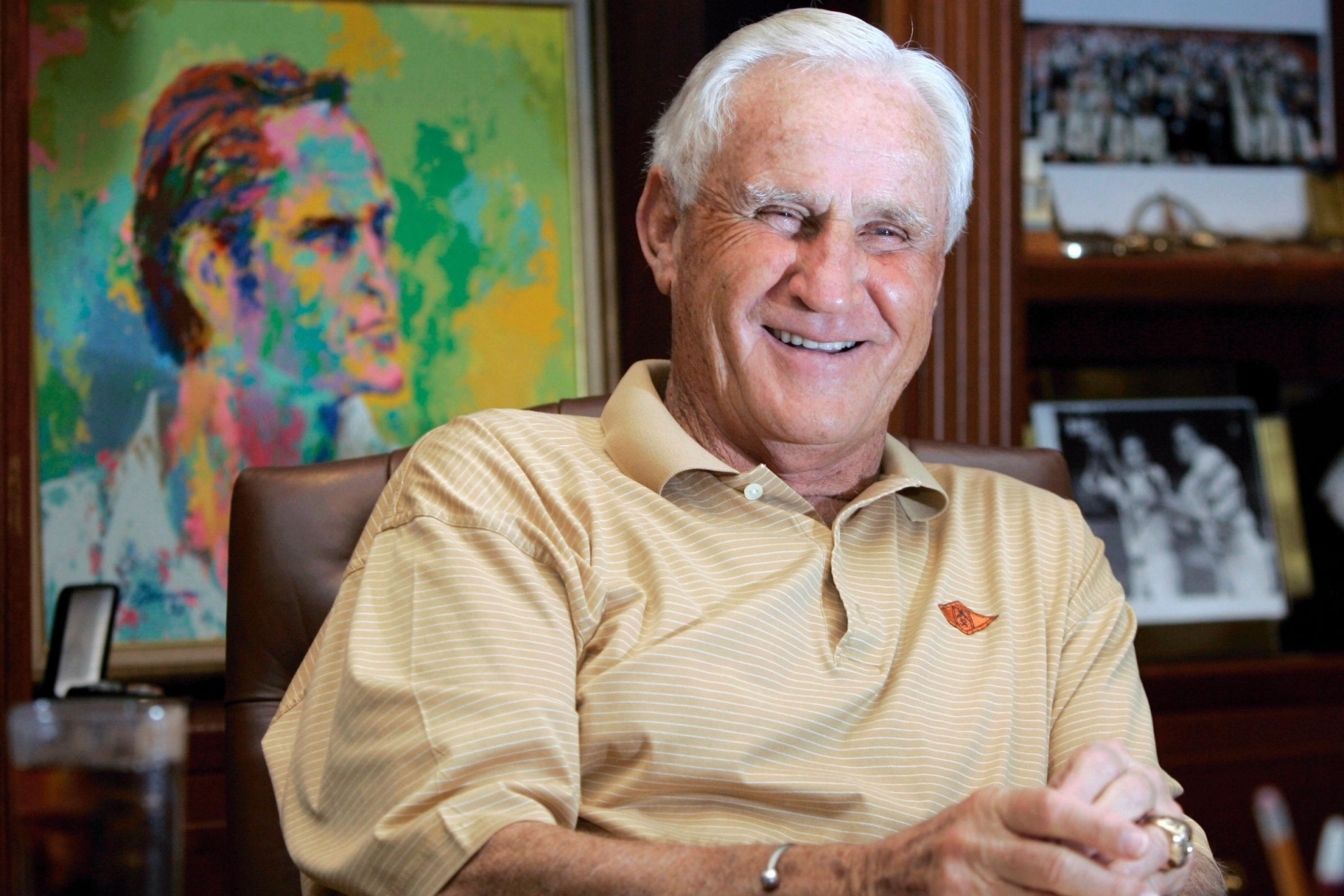 Donald Francis Shula passed away May 4 at the age of 90 (Photo: Military.com)
World news today: Fashion chain J Crew files for bankruptcy protection in US
The fashion chain J Crew has became the first major US retailer to file for bankruptcy protection during the coronavirus shutdown.
The New York-based brand's parent company made the Chapter 11 bankruptcy filing in a Virginian federal court to buy itself breathing space as it plans to hand control over to its lenders, in exchange for the cancellation of $1.65bn (£1.3bn) of its debts. J Crew Group's chief executive described the move as a "financial restructuring" that would enable the business to thrive for years to come.
Known for its preppy style and being a favourite of Michelle Obama, J Crew had been under pressure for some time as it struggled with debt and had fallen out of fashion with US shoppers, who turned to cheaper European rivals such as Zara and H&M.
In addition, its vast store network of more than 500 US outlets became a burden as consumers increasingly moved towards shopping online.
The retailer's creditors, which include the hedge fund Anchorage Capital Group, Blackstone-owned GSO Capital Partners, and Davidson Kempner Capital Management, hold significant amounts of its debt and will take control of the company.
The lenders will provide J Crew with about $400m of new financing during the bankruptcy proceedings.
The retailer, which also owns the J Crew Factory and Madewell brands, became a consumer phenomenon, known for its aspirational look and, unusually for a mid-range clothing retailer, showing its products at New York fashion week, the Guardian reported.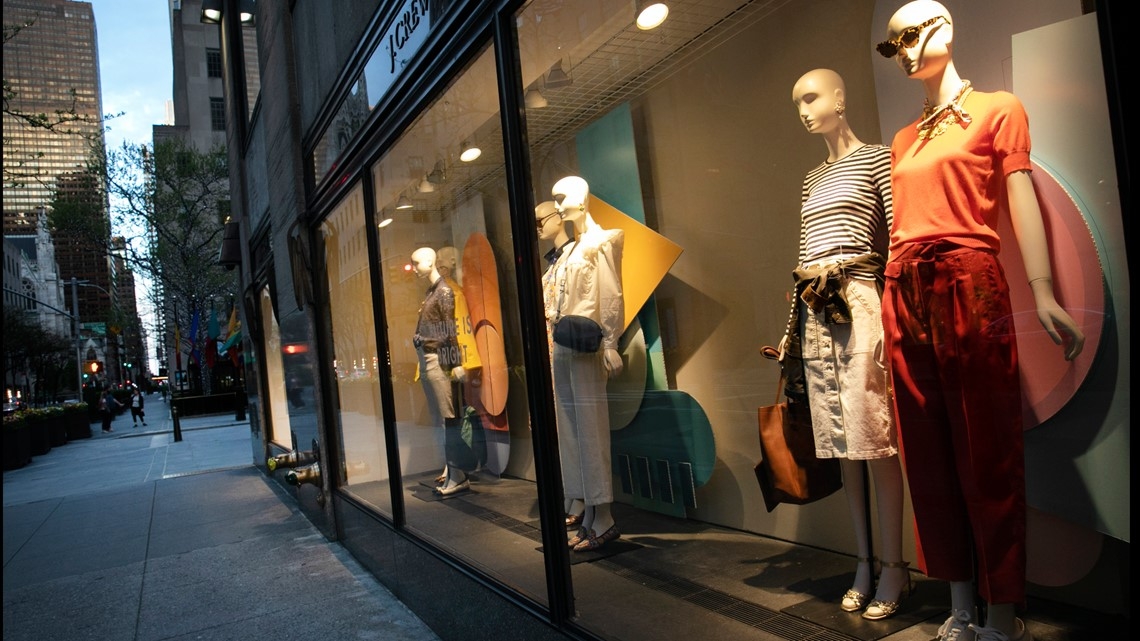 Fashion chain J Crew files for bankruptcy protection in US (Photo: KGW)
World news today: What is Cinco de Mayo and why is it celebrated?
Cinco de Mayo, or fifth of May in Spanish, also called Battle of Puebla Day, is an annual celebration observed in Mexico and the United States that marks the former's military victory on its soil over French forces in 1862. Mexico was then led by President Benito Juárez (1806-1872), after whom the Benito Jaurez Marg in New Delhi is named and where the Embassy of Mexico in India is located, according to Indian Express.
In the 1860s, Mexico had been severely weakened by lengthy wars over the previous two decades – the Mexican-American War (1846-48) and the internal Reform War (1858-61). As a result, in 1861, the then President Benito Juárez announced a temporary moratorium of two years on repaying Mexico's foreign debts.
In response, troops from Britain, Spain, and France invaded Mexico, demanding reimbursement. By April 1862, Britain and Spain negotiated with Mexico and withdrew, but France, which at the time was led by Emperor Napoleon III, decided to establish an empire in Mexican territories with the support of the local landowning classes. France also intended to curb US power in North America.
World news today: The Battle of Puebla
In late 1861, a French fleet attacked the Mexican port of Veracruz on the country's eastern coast, and landed a large army that drove the Juárez government into retreat. As they moved from Veracruz to capital Mexico City, the French encountered stiff resistance from Mexican forces.
At Puebla, over 100 km ahead of Mexico City, a poorly equipped and outnumbered Mexican force decisively defeated the advancing French troops on May 5, 1862, killing over a thousand. The event marked a significant political victory of Mexican republicans and President Juárez, and helped establish a sense of national unity in the country.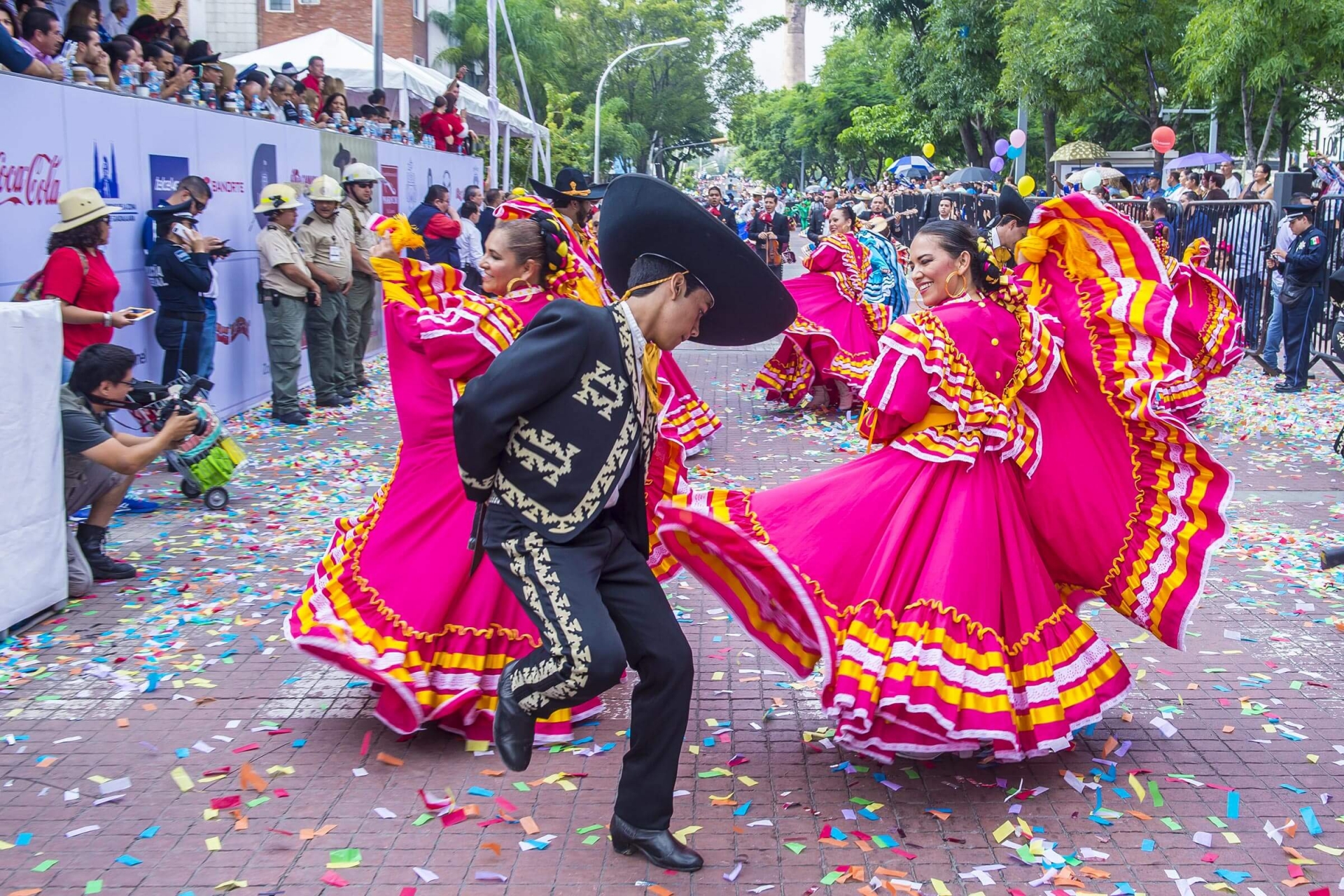 Celebrative dance to the Cinco de Mayo (Photo: Shutterstock)
Present-day significance in Mexico and the United States
In Puebla, Cinco de Mayo is celebrated annually with speeches, parades, and by reenacting episodes of the 1862 battle. The city today houses a museum dedicated to the battle, and the actual battlefield is maintained as a park.
In the US, in the mid-20th century, the celebration became a way for immigrants from Mexico to express pride in their heritage. Later, Cinco de Mayo also became popular with other demographics in the country when the festivities were linked with Mexican alcoholic beverages. As the celebration assumed greater importance in the country, many have criticised the negative stereotypes of Mexicans that were perpetuated as a result, as well as the promotion of excessive drinking, Indian Express reported.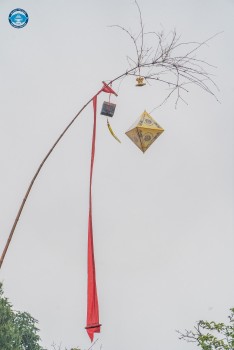 Viet's Home
In the past, the Neu pole (a tall bamboo pole with red garment strips used to ward off evil spirits during the lunar New Year) lowering ceremony at the royal palace of the Nguyen Dynasty was performed to mark the end of the New Year holiday and prepare to enter a new working year.