Thanksgiving Day 2020: How to celebrate safely amid Covid-19 pandemic
In the situation of coronavirus cases surging again nationwide, many public experts have noted about a very different Thanksgiving this year with safety.
Thanksgiving is on the horizon in the United States, where the average daily number of cases is above 160,000, and there are more than 11.2 million total infections in the country, according to data compiled by Johns Hopkins University and Medicine.
The Centers for Disease Control advised Americans not to travel during the holiday, in a briefing Thursday. "For Americans who decide to travel, CDC recommends doing so as safely as possible by following the same recommendations for everyday living," Dr. Henry Walke, the CDC's Covid-19 incident manager, said.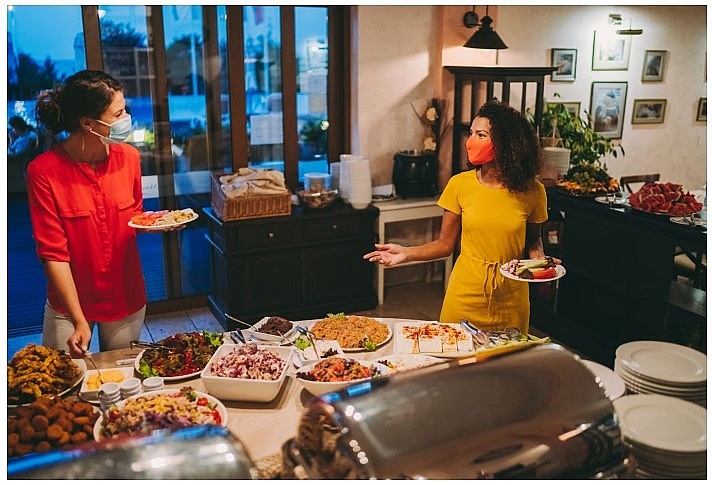 Photo: Getty
After Canadian Thanksgiving, which is celebrated on Oct. 11, public health officials saw an increase in Covid-19 cases, which they attributed to the holiday gatherings. So, how can the U.S. prevent a similar situation?
Here's what the experts say you can do to keep your family safe and prevent further community spread, CNBC reported.
Skip the usual gathering
Even "medium-size" in-person gatherings with social distancing - like family members getting together for Thanksgiving dinner, especially if traveling is involved - are considered "higher risk" for exposure, according to the CDC.
So it's best to avoid gathering with people outside of your household. Even Dr. Anthony Fauci, the nation's leading infectious disease expert, said in early October that he would not be getting together with his adult children for Thanksgiving.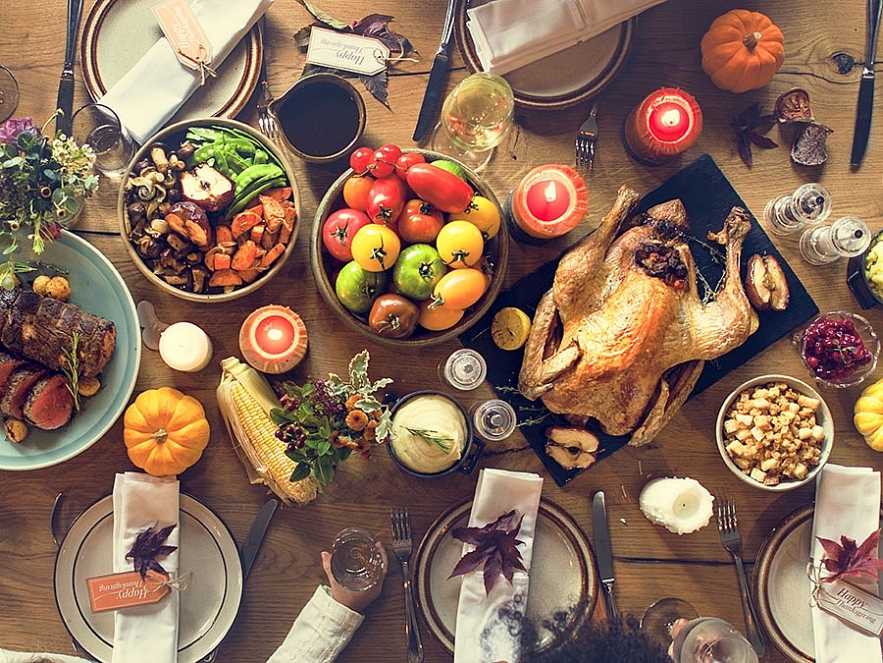 Photo: India.com
If you do choose to have a small gathering with family or others in your bubble, you still need to wear a mask, maintain distance, practice hand hygiene and regularly disinfect surfaces and items. The CDC says you should also open the windows to increase airflow if you're staying indoors, and limit the number of people allowed in meal prep areas.
Being outdoors if the weather permits can reduce the risk, but does not eliminate it, Dr. William Schaffner, professor of preventive medicine and infectious diseases at Vanderbilt University Medical Center tells CNBC Make It. "Outdoors adds another layer of safety, but it's not completely safe," he says.
Allow enough time to self-quarantine and get tested
Recommendations for how long you should self-quarantine have varied among experts. Some say at least several days ahead of traveling may be adequate, while others have suggested 14 days for maximum safety, Washington Post reported.
Before leaving, you should also get tested for the coronavirus, preferably with a PCR test, and obtain a negative result. But don't let a single negative test lull you into a false sense of security. "The test is only a snapshot in time," said Stephen Morse, a professor of epidemiology at Columbia University's Mailman School of Public Health.
And depending on how you decide to travel, experts say, you may want to self-quarantine again after getting to your destination in case you were exposed to the virus along the way. State travel guidelines will also influence your quarantine and testing plan.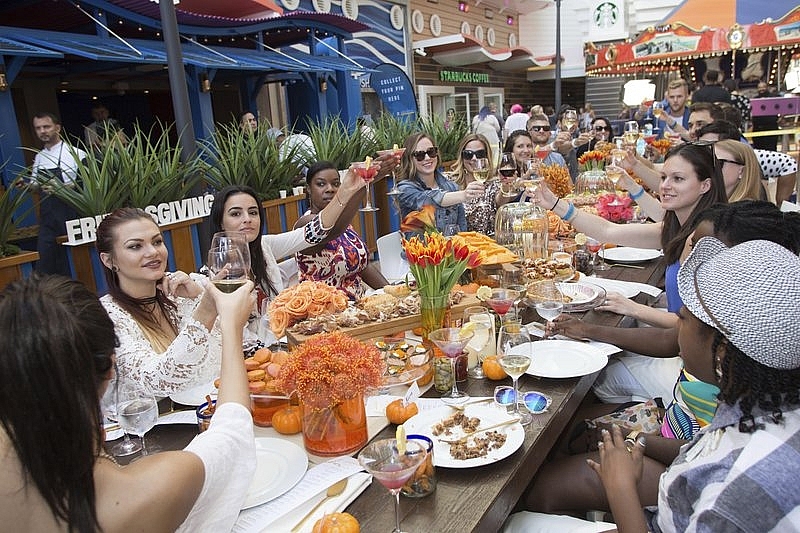 Photo: AP
Set ground rules ahead of time
Communicate what your expectations are for guests ahead of time. For example, remind your family that everyone needs to wear a mask and minimize contact with others two weeks ahead of the holiday, Schaffner says.
"One of the things that you could have as a ground rule is everybody who's coming has to have their flu shot," he adds. (While the flu shot cannot prevent Covid-19, the CDC says they can reduce the risk of flu illness, hospitalization and death — and save healthcare resources for people with Covid-19.)
Deciding ahead of time will make it easier for everyone to follow appropriate behavior, so you're not having to correct or nag people in the moment, he says.
Avoid conflict
Holidays can be a tense time. If anyone gives you a hard time for skipping Thanksgiving, "be clear about why you're not doing it and what your values are around Covid-19," Castrucci says. Remind your family that you're making a decision for yourself and for your family's safety and health.
"We are distancing now, so that when we can gather again, there are fewer of us missing," he says.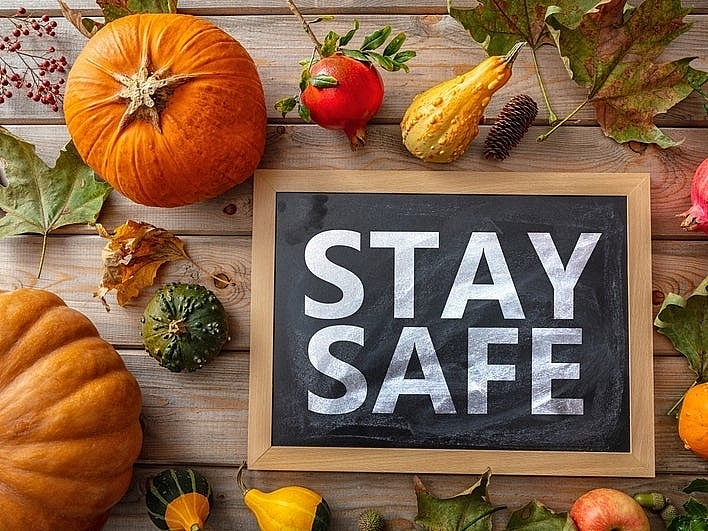 Photo: Patch
Considerations for staying overnight or hosting overnight guests
According to CDC, consider whether you, someone you live with, or anyone you plan to visit with is at increased risk for severe illness from COVID-19, to determine whether to stay overnight in the same residence or to stay elsewhere.
College students who travel to visit family or friends should be thought of as overnight guests. They and their hosts, which might include their own parents, should follow all overnight guest precautions to protect themselves for the duration of the visit. For longer visits, after 14 days of following guest precautions, the student, if without symptoms or recent contacts with anyone with COVID-19, can be considered a household member and follow steps to protect themselves and others.
Drive alone, if you can
A solo road trip, or driving with people you know are low risk, has been recommended among experts as one of the safest ways to travel. "If you're in your own car, then you're controlling your exposures," said Aaron Milstone, an epidemiologist at Johns Hopkins Hospital. When driving, you just need to focus on being careful anytime you're outside your car.
There may be more chances of potential, sometimes prolonged, contact with strangers when traveling by plane, train or bus.
Try to travel at nonpeak times.
Flight-search data suggests that the Saturday and Wednesday before Thanksgiving could be among the highest traffic days for airports. The Sunday after the holiday is expected to be the most popular return date. If possible, also consider traveling at night.
Photo: Icimag.com
Be vigilant about safety
Whether you're driving, flying or taking a train or bus, make sure you're following public health recommendations, such as mask-wearing, practicing good hand hygiene and social distancing, whenever possible.
Prepare by stocking up on extra face masks, hand sanitizer that is at least 60 percent alcohol and sanitizing wipes. Face shields or goggles can serve as an added layer of protection.
Get your TV fix (low/moderate risk)
Getting good TV time is a must for many on Thanksgiving. While it might not be possible to watch football, events, parades, or "A Christmas Story" with a bunch of your favorite people snuggled on the couch as the smell of turkey fills the room, you can still do this with those you live with.
Krystine Batcho, PhD, professor of psychology at Le Moyne College in New York, told Healthline that sharing TV traditions with those from afar in unique ways.
"Feelings of belonging counteract loneliness and provide the advantages of social support. Even from a distance, people can enjoy the sense of community. For example, friends and relatives can watch a favorite film at the same time and exchange comments in real time," she said.
If you decide to venture out to a small outdoor sports events with safety precautions in place, the CDC considers this a moderate risk and suggests following these guidelinesTrusted Source.
Since shopping is such a big part of Thanksgiving and the day after, if you feel like you'll miss out, shop online with those you live with. You can all browse together while eating seconds from Thanksgiving dinner.