Memorial Day – a day to remember and honor US military men and women
As one of the most important holidays for US citizens, Memorial Day is held on the final Monday of the month each and every year.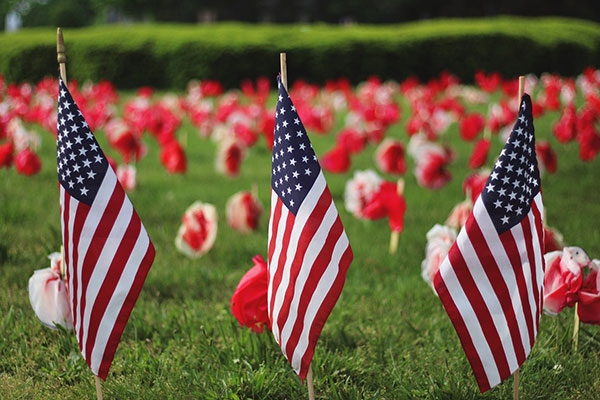 (Photo: Calendar Labs)
History of Memorial Day
Originally known as Decoration Day, it originated in the years following the Civil War and became an official federal holiday in 1971. Many Americans observe Memorial Day by visiting cemeteries or memorials, holding family gatherings and participating in parades.
The Civil War, which ended in the spring of 1865, claimed more lives than any conflict in U.S. history and required the establishment of the country's first national cemeteries.
By the late 1860s, Americans in various towns and cities had begun holding springtime tributes to these countless fallen soldiers, decorating their graves with flowers and reciting prayers.
It is unclear where exactly this tradition originated; numerous different communities may have independently initiated the memorial gatherings. And some records show that one of the earliest Memorial Day commemoration was organized by a group of freed slaves in Charleston, South Carolina less than a month after the Confederacy surrendered in 1865. Nevertheless, in 1966 the federal government declared Waterloo, New York, the official birthplace of Memorial Day, according to History.
Meaning of Memorial Day
Memorial Day is commonly classed as the start of the summer vacation and is a day on which people are encouraged to honor and remember the brave men and women who died over the years while serving the country in the various armed forces of the United States. This is one of several holidays throughout the year which is designated as a day to remember and honor US military men and women, according to Vacation Idea.
Since the earliest ceremonies in small American towns following the Civil War, people have gathered on Memorial Day to honor and remember those who made the ultimate sacrifice in service to America. As in those early days of laying wreaths and placing flags, this national day of remembrance is often felt most deeply among the families and communities who have personally lost friends and loved ones.
All Americans must take a moment to remember the sacrifice of valiant military service members, first responders and their families. Memorial Day is a day of both celebration and grief, accounting for the honor of the heroes and reflecting on their tragic loss, cited PBS.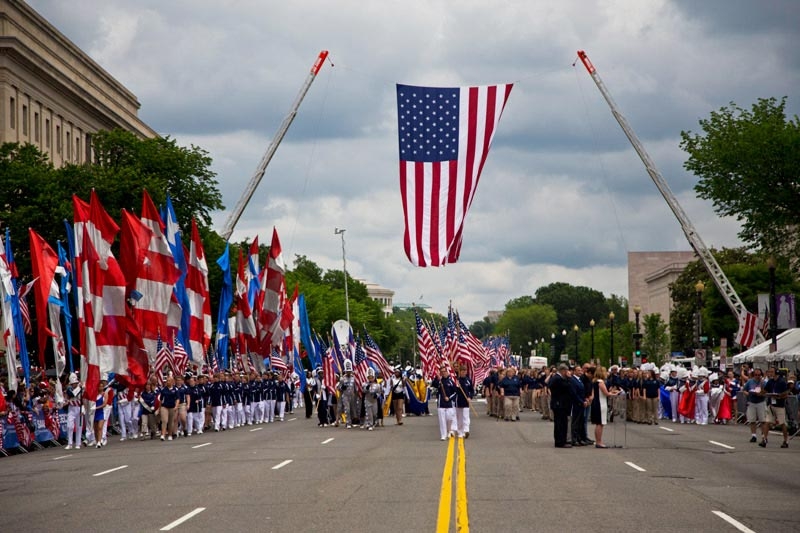 (Photo: Washington.org)
Celebration of Memorial Day
Here are a few of the larger Memorial Day events that happen around the country, according to Punch Bowl.
1. The National Memorial Day Parade, Washington, DC: This annual parade in American capital draws over 250,000 spectators and features marching bands, parade floats, youth groups, as well as hundreds of veterans from World War II through Operation Iraqi Freedom.
2. Little Neck-Douglaston Memorial Day Parade, Little Neck-Douglaston, NY: This annual parade is billed as one of the largest Memorial Day parades in the country. With nearly 10,000 people marching in the parade, the sidewalks along the route are filled every year. Make sure to get there early to get a great spot to watch the festivities!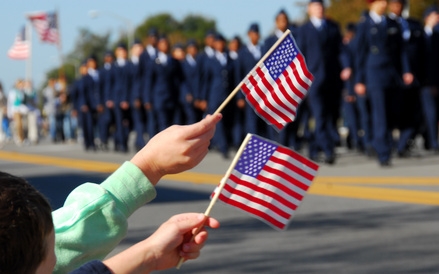 (Photo: Punch Bowl)
3. Chicago's Memorial Day Parade, Chicago, IL: One of the largest parades of its kind, Chicago's Memorial Day Parade begins with a Wreath Laying Ceremony at the Eternal Flame on Daley Plaza. The parade itself features marching bands, veterans' groups, and more.
4. Fleet Week, New York, NY: Fleet Week is a celebration of the sea services - Navy, Marine Corps, and Coast Guard - that has been held every year since 1984. Fleet Week includes a parade of ships, ship tours, air and water displays, and the opportunity for the public to meet the men and women who serve in those military branches. The highlight of the week is a ceremony on Memorial Day that includes a wreath laying, Three Volley Salute, unfurling of a 100-ft American flag, and military fly-over.
5. Myrtle Beach Mayfest, Myrtle Beach, SC: Myrtle Beach has a bunch of activities planned to celebrate Memorial Day, including the Memorial Day Weekend Parade. Additional highlights include free military concerts and parachute jump shows.
Activities on Memorial Day
Each year on Memorial Day a national moment of remembrance takes place at 3:00 p.m. local time. Below Good Housekeeping suggests 7 activities on Memorial Day for the whole family.
1. Listen to veterans' stories
Even if you don't know a veteran personally, listen to a range of stories from active military members and veterans. Or if you'd rather read your way through history, choose from top military memoirs like Band of Brothers, Guts and Gunships, or The things they cannot say.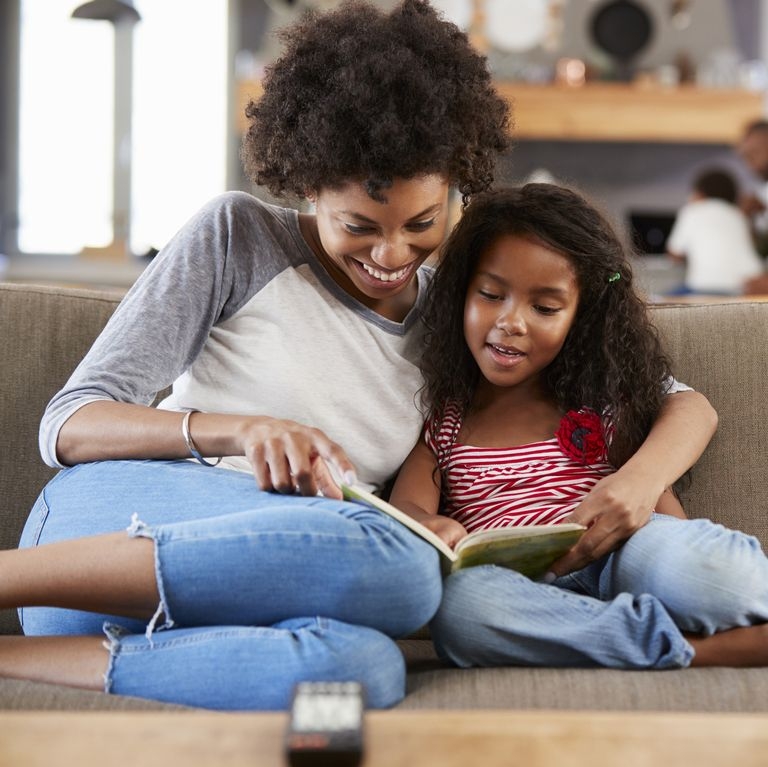 Listen to stories from active military members and veterans on Memorial Day (Photo: Good Houssekeeping)
2. Donate to related causes
If you've already filled your three-day weekend with kid-friendly activities, save extra time (and money!) to research trusted military organizations and nonprofits that need donations. Choose a cause that's most relevant or important to you — wounded soldiers, grieving families, veterans with PTSD, and so on —and give what you can.
3. Brush up on American history
If there was a time to do it, it's now. Before diving into your family's Memorial Day activities, teach your kids (and refresh your own memory!) about the reason we celebrate Memorial Day and how it differs from Veteran's Day.
4. Write letters to soldiers and their families
To your kids, Memorial Day is simply a day off from school. To remind them that this Monday in May is much more than that, have them write handwritten notes to active American soldiers and veterans. Once your letters are complete, bring them to one of these A million thanks drop-off locations to guarantee a safe, speedy arrival.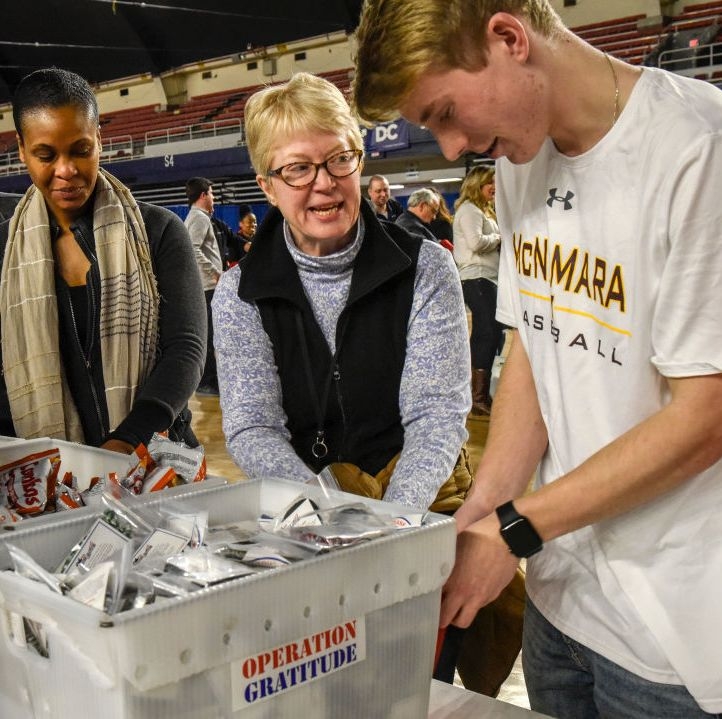 Operation Gratitude host several events during the Memorial Day weekend (Photo: Good Housekeeping)
5. Put together care packages for soldiers
Even though Operation Gratitude encourages people to get join their efforts year-round, they host several events during the Memorial Day weekend. There are many ways to get involved: Convince your kids to donate their Beanie Babies to kids in combat zones, sew special ties to keep troops cool during the hot summer months, or a host a neighborhood drive to collect toiletries for soldiers.
6. Invite veterans over for a BBQ
No matter if the veteran in your life is a blood relative, neighbor, or a member of your local community, they deserve some rest and relaxation. And if they're willing and interested, they might even invite you to take a walk down memory lane with one of their stories.
7. Fly a flag
Show your love for America by hanging Old Glory in your front yard. But before you get ahead of yourself, make sure you're following the proper etiquette and guidelines in the U.S. Flag Code established by Congress in 1942.
Memorial Day this year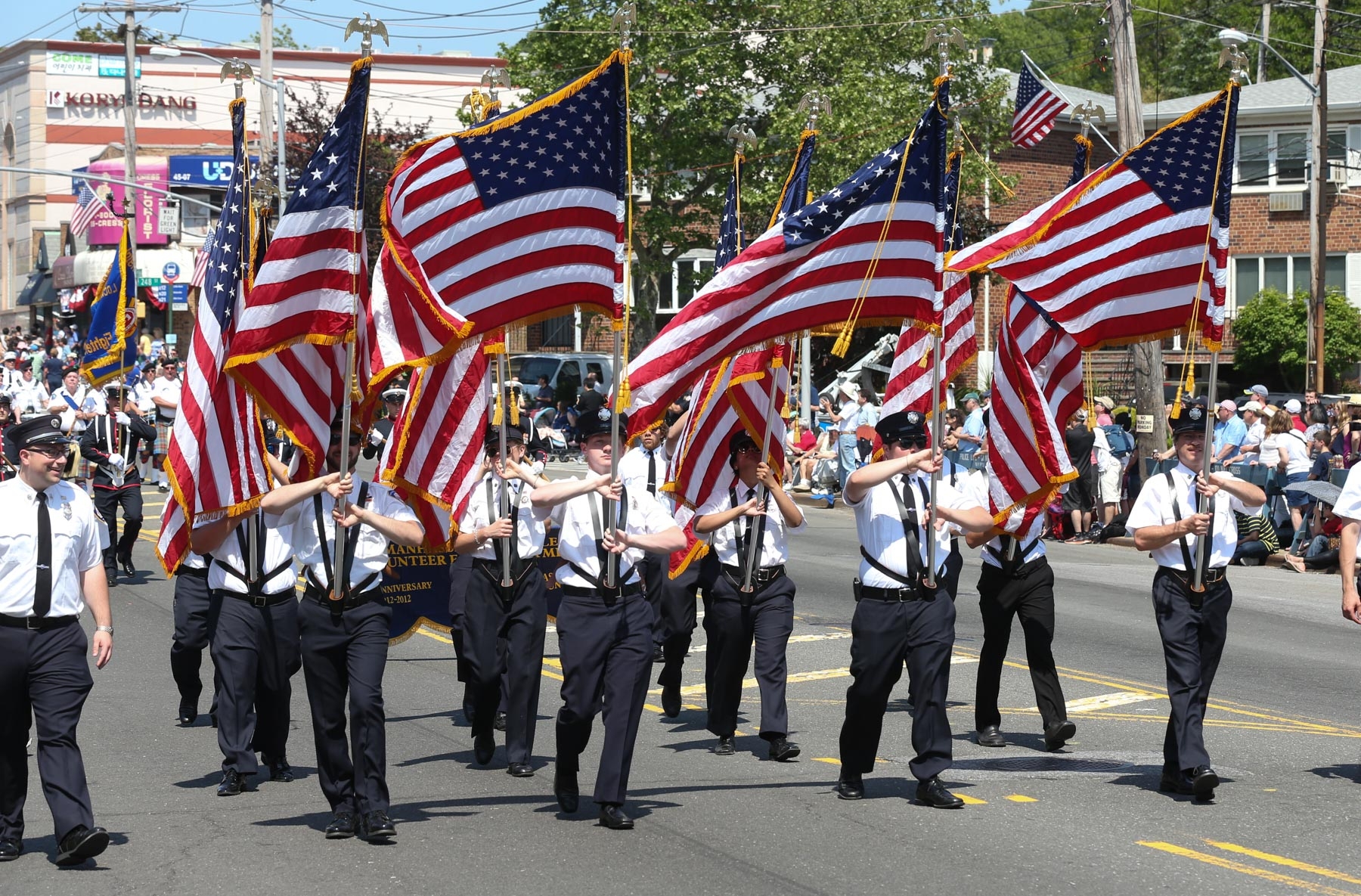 Memorial Day Parade (Photo: QNS)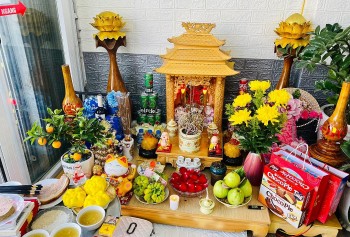 Handbook
Learn more about an ancient Vietnamese tradition that may bring you good fortune!