The Covid-19 brings to Vietnam opportunities of from-China production movement
Vietnam's Covid-19 record could make it an attractive investment destination as economies seek to make their supply chains less dependent on China.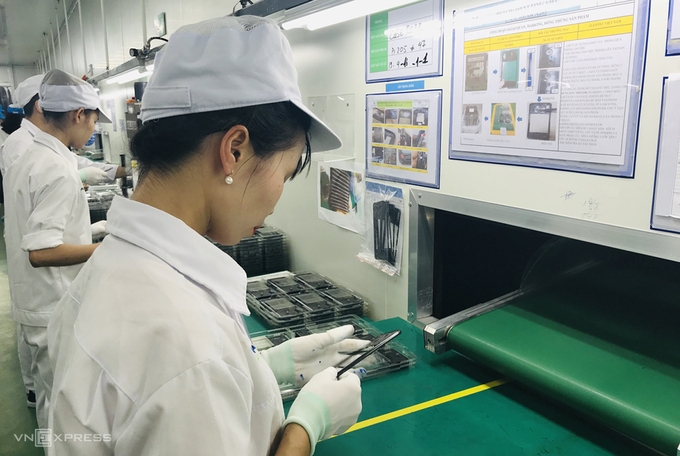 Workers produce phone screen covers at a supporting industry enterprise in Hai Duong Province (Photo: VnExpress)
Good control of Covid-19 is opening up a golden opportunity for Vietnam to receive the capital inflow due to production shift from China. Apple recently recruited personnel from engineers to operating managers. The company has also increased production of Airpods in Vietnam since March. Or Samsung also planned to transfer production lines of some high-end smartphones to Vietnam.
At the online conference of Prime Minister with enterprises, the opportunity to welcome the wave of production shift from China to Vietnam was mentioned.
A report of the Economic Committee recently said that some foreign investors are intending to divert investment to Vietnam because of "the belief in safety", cited Dan Tri.
Professor Vo Dai Luoc - former director of the World Economic and Political Institute, said that Vietnam is facing the opportunity to welcome the wave of FDI shifting from China, so it needs to make good use of this.
"The relocation of production from China has been underway since the US-China trade tensions. And now, Covid-19 is continuing to accelerate that process," said Luoc.
Luoc said that Vietnam's great advantage is good disease control, which is a huge plus for the investment environment for Vietnam. What matters now is our action.
"We need a reasonable policy to attract foreign investors in the new context. "Taking this wave will create a good opportunity for us to promote the post-Covid-19 economy, but it must also be emphasized not to apply an attractive policy at all costs," the expert stressed.
Mr. Luoc said: We should selectively attract, and apply incentives only with clear criteria such as hi-tech enterprises, and technology transfer commitment.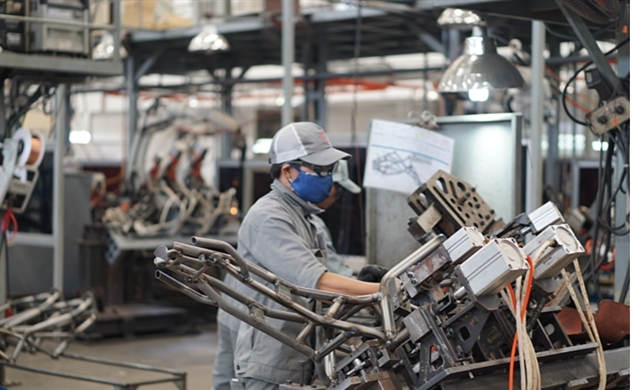 Covid-19 is continuing to accelerate the production shift from China (Photo: Dan Tri)
As acknowledged by the head of the Ministry of Industry and Trade, the Covid-19 epidemic has caused a great shock both in terms of supply and demand for the world economy in general and the economy in particular. Currently, many major economies have been planning to restructure the value chains of global manufacturing industries after the epidemic ends.
Many multinational enterprises have oriented to expand production to seek investment opportunities or to relocate production and processing facilities to countries other than China.
"Vietnam will have a chance to catch a huge wave of foreign investment if there is an appropriate attraction policy," said Minister of Industry and Trade Tran Tuan Anh, who emphasized this in recent economic recovery meetings, reported by Dan Tri.
But according to Professor Nguyen Mai - Chairman of the Association of Foreign Investment Enterprises (VAFIE), Vietnam is only a racer in this capital-raising race and there are more and more serious competitors in Asia.
In fact, other Southeast Asian countries and especially India have been quick to launch many policies to attract capital from foreign investors. In April, the Indian government introduced a series of incentives to entice more than 1,000 US companies to leave China. It prioritizes suppliers of medical equipment, food processing, textiles, leather and car parts. They convince businesses that even though the total cost is higher than China, they are still cheaper than the US or Japan in terms of land and skilled labor. They also pledged to consider the specific requirements of changing labor laws, delaying online transaction tax of e-commerce firms ...
Thailand also gave "green light" with a series of policies to attract new investment including tax measures, amendments to the Business Law to loosen regulations with foreign investment.
Similarly, Malaysia in the middle of last year launched a 1 billion ringgit (about 240 million USD) investment assistance program to support tax and finance for foreign businesses choosing them as destinations, according to VnExpress.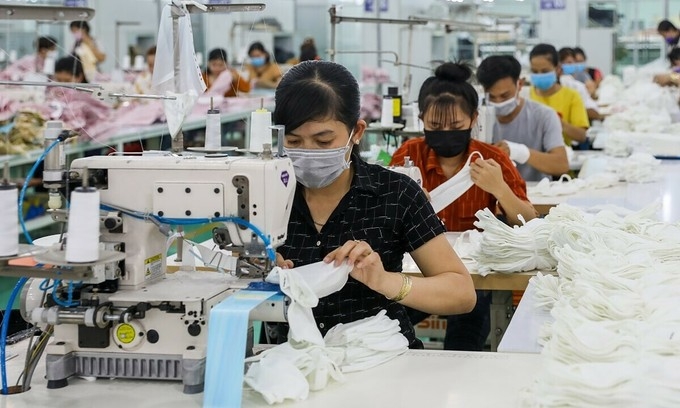 Workers produce anti-bacterial masks amid the Covid-19 pandemic at the Long An Industrial Zone in Long An Province (Photo: VnExpress)
To optimize the immediate opportunities, Mr. Nguyen Mai said that the Government needs to improve the infrastructure of land, technology and human resources. The investment procedures must be simplified, reducing the time for evaluation and licensing. Finally, the Government should support investors to quickly implement the project with a one-stop mechanism.
Meanwhile, according to Mr. Vu Tien Loc - Chairman of Vietnam Chamber of Commerce and Industry (VCCI), promoting institutional reform is the most important foundation for Vietnam to embrace this opportunity. Accordingly, the goal of bringing Vietnam into group 3 and 4 on competitiveness and business environment in ASEAN should be "steadfastly realized and considered as a measure to assess the political duties of the head of localities".
In addition to accelerating open policies to attract FDI, the Government also needs to take care of the domestic market. This can be done through policies to stimulate consumption, develop the domestic industry, avoid dependence on foreign raw material supplies.
In order for the supporting industry to catch the opportunity of investment shift from China, Ms. Truong Thi Chi Binh, Vice President of Vietnam Supporting Industry Association commented, the Government needs to negotiate specifically with these multinational companies that are intending to shifting production from China to the third market, cited VnExpress.
At the same time, it is necessary to have a detailed plan to form supportive industrial complexes and consortiums comprising small businesses and industrial clusters, or have specific incentives for companies. "We need to develop effective programs to encourage start-up in the supporting manufacturing industries," she said.