Vietnam resolutely defends its sovereignty over sea and island abidingly followed by international law
China's ill actions in the East Sea have violated the sovereignty, sovereign rights, and jurisdiction of Vietnam and other countries and restricted freedom of aviation, navigation, and economic activities there. In the face of China's bullying, Vietnam has been persistent and uncompromising in defending its national sovereignty against China's aggression.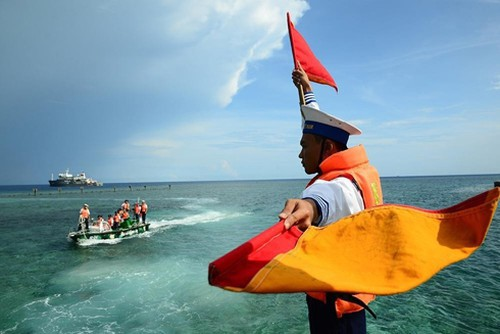 (File photo: anninhthudo.vn)
Vietnam's consistent stance has been to peacefully resolve East Sea issues. Vietnam's objective is to settle disputes with other countries through peaceful negotiations based on international law and the 1982 UNCLOS. Vietnam has mobilized its national strength and the thousand-year-old tradition of fighting for national sovereignty, while demonstrating responsibilities of a claimant coastal state.
Peaceful approach
Vietnam has condemned China's establishment of "Sansha city" and other illegal administrative units that violate Vietnam's sovereignty, are unrecognized internationally, and are not conducive to friendly relations among East Sea countries.
Vietnam demands that China respect Vietnam's sovereignty, reverse its recent unjust decisions, and do not conduct such activities in the future.
Professor Doctor Nguyen Ba Dien, Chairman of the Scientific Institute of Sea and Islands, said: "Vietnam has taken a tough stance against China's East Sea activities. Vietnam has discussed with other countries and international organizations China's dangerous and illegal schemes and ambitions in the East Sea. Maintaining peace, stability, and freedom of aviation and navigation in the East Sea is the responsibility, not just of Vietnam, but of the entire international community."
Major General Lê Văn Cương, former Director of the Institute of Strategy and Science of the Ministry of Public Security, said the strength to defend national sovereignty comes from unity between the State and the people. "Vietnam's response has been appropriate. We have informed 100 million Vietnamese people inside and outside Vietnam of the consistent stance of the Vietnamese Party and State in defending national sovereignty. Vietnam's point of view, completely in line with international law, has the public's trust and broad international support. This is what we will take to successfully defend Vietnam's sovereignty in the East Sea."
Persistent, uncompromising stance
Vietnam has repeatedly offered ample historical and legal evidence to prove its sovereignty over the Hoang Sa (Paracel) and Truong Sa (Spratly) archipelagos.
Vietnam has sent formal notes to the UN to protest China's brazen and legally preposterous claims to the East Sea.
Vietnam's stance is to resolve disputes in the East Sea through peaceful means in a spirit of mutual respect and understanding and in compliance with international law, in particular the 1982 UNCLOS. Responding to China's more assertive acts, Vietnam will take appropriate, persistent, and uncompromising measures to show responsibility of a sovereign coastal state.
VOV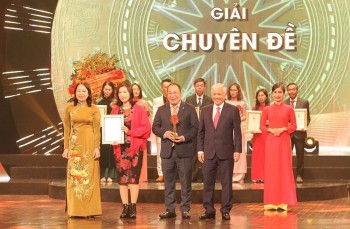 Overseas Vietnamese
VietnamTimes (Viet Nam Union of Friendship Organizations) is a reliable address for overseas Vietnamese to quickly and objectively update political, economic, cultural, and social news. The agency has created a helpful forum and connection between expatriates and the motherland.