The gorgeousness of coffee flowers under the eyes of local photographer
The endless white clusters of coffee blossoms around the neighborhood has been the fond memories of many Tay Nguyen local people. Just as the coffee beans, the coffee flowers itself is not any less iconic and stunning.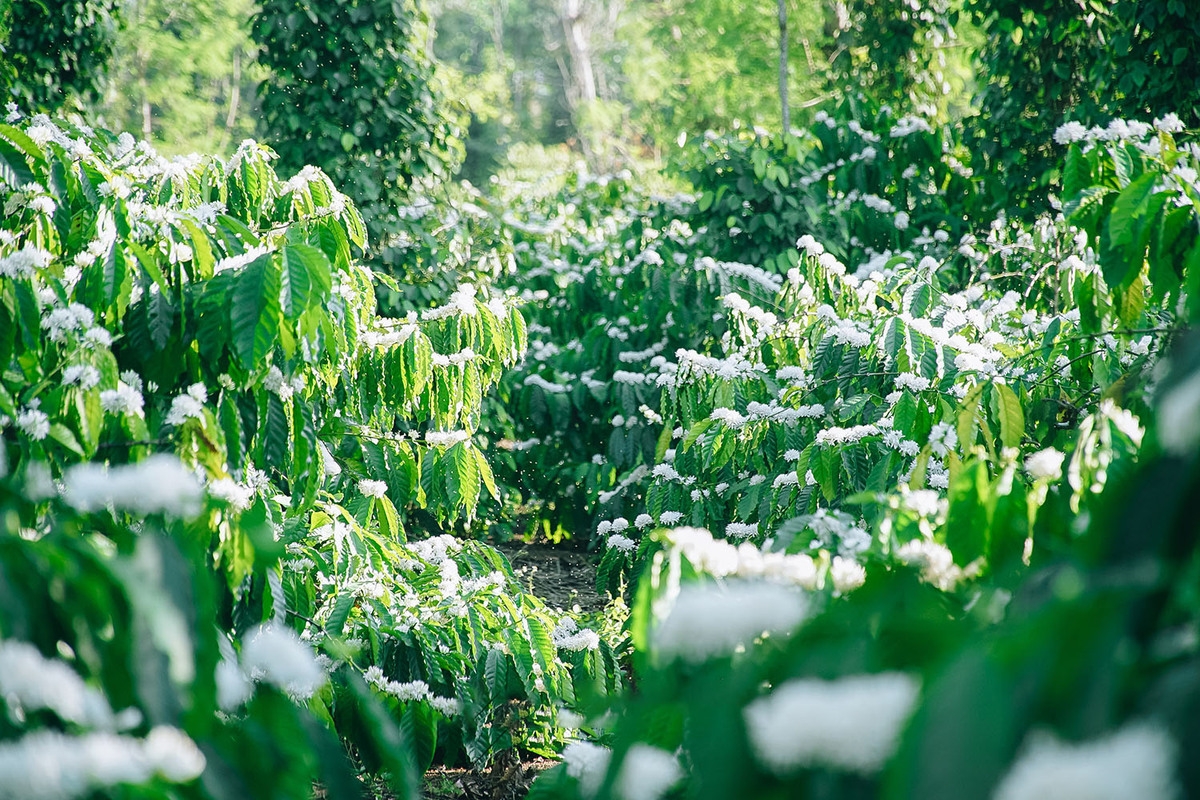 (Photo: VNE)
The photo series capturing the beauty of coffee blossoms in early spring is taken by 26-year-old Van Nguyen during his Lunar New Year break in his homeland Tay Nguyen, Dak Lak.
Having a passion for photography, Nguyen owns a fan page of over 160,000 followers. His coffee blossoms photos were quick to be showered with likes and shares from Vietnamese netizens.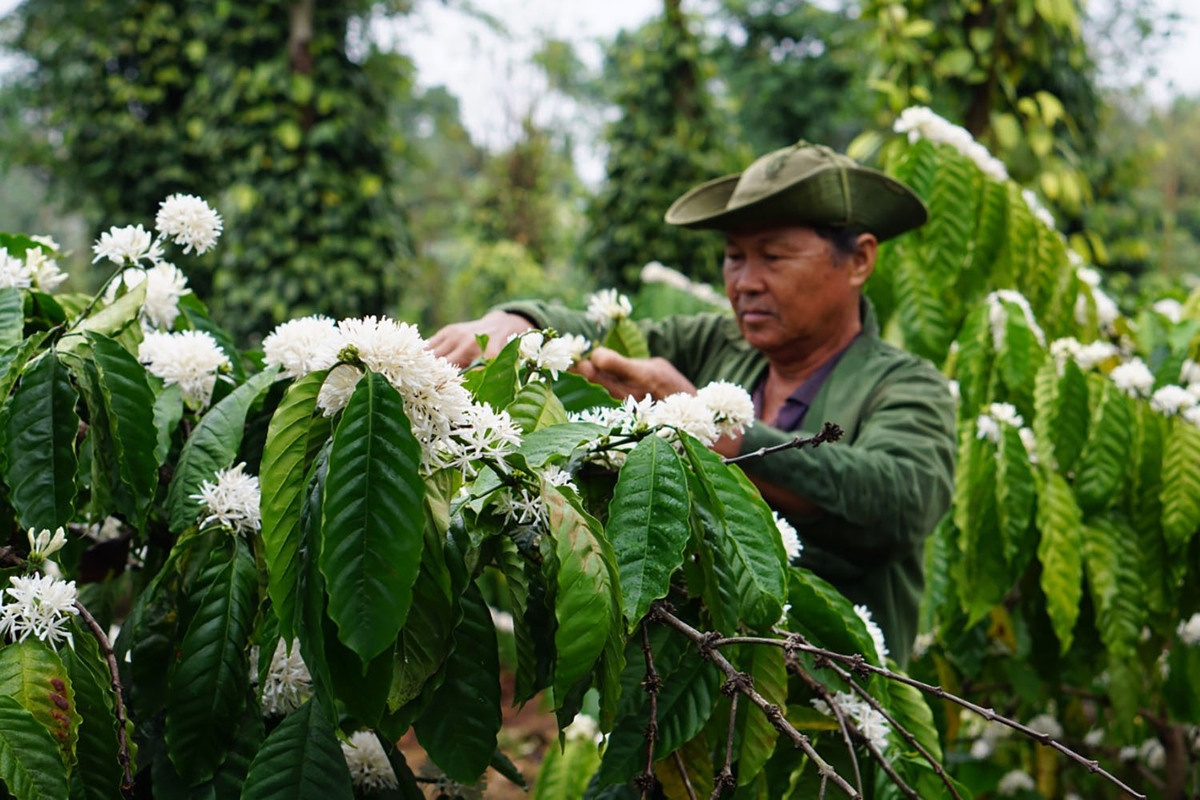 (Photo: VNE)
The photos were taken spontaneously on the second day of the Lunar New Year at his family's coffee garden. The garden covers an area of roughly 2,000-meter square.
"My father in charge of taking care of those coffees", Nguyen said. "Knowing that I'm into photography, he had watered the garden well before I returned home from Ho Chi Minh City so that the flowers would be in bloom during my stay at home".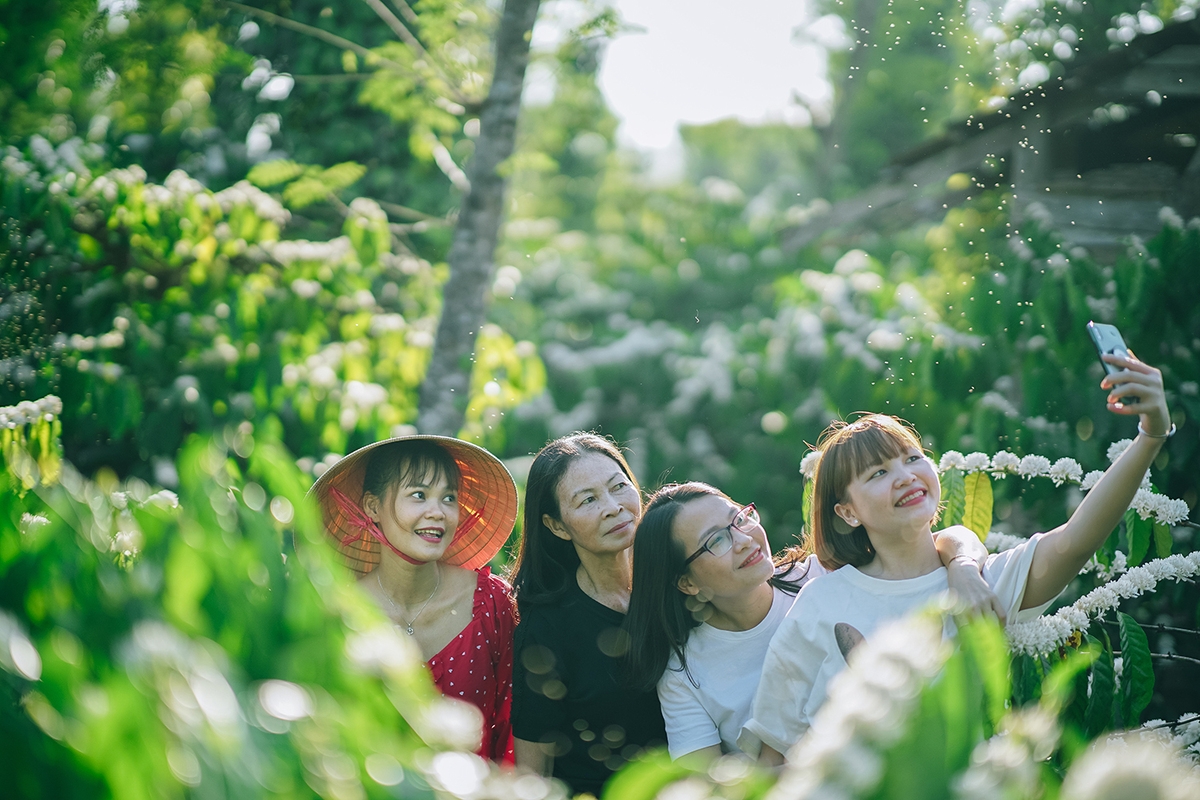 (Photo: VNE)
Local people in Dak Lak takes a selfie with the white flowers.
(Photo: VNE)
Coffee flowers are in bloom several times from the end of February to the end of April. Each time lasts from 7-10 days, mostly in the provinces of Pleiku, Buon Ma Thuot, Dak Lak.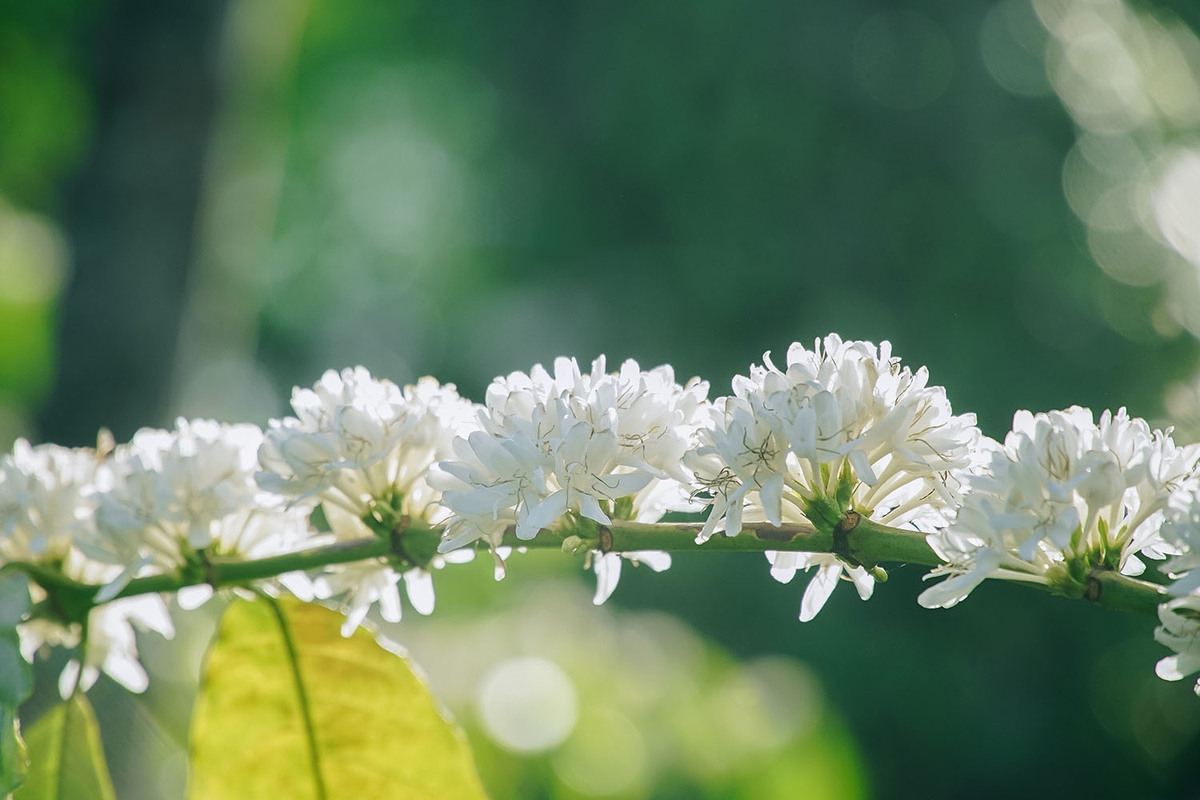 (Photo: VNE)
This flower grows in clusters along the branches with delicate pedals. During the blooming season, swarms of bees find their way to the coffee garden to feast on sweet stamen. The flower boasts a light, fragrant scent, less strong than milk flowers.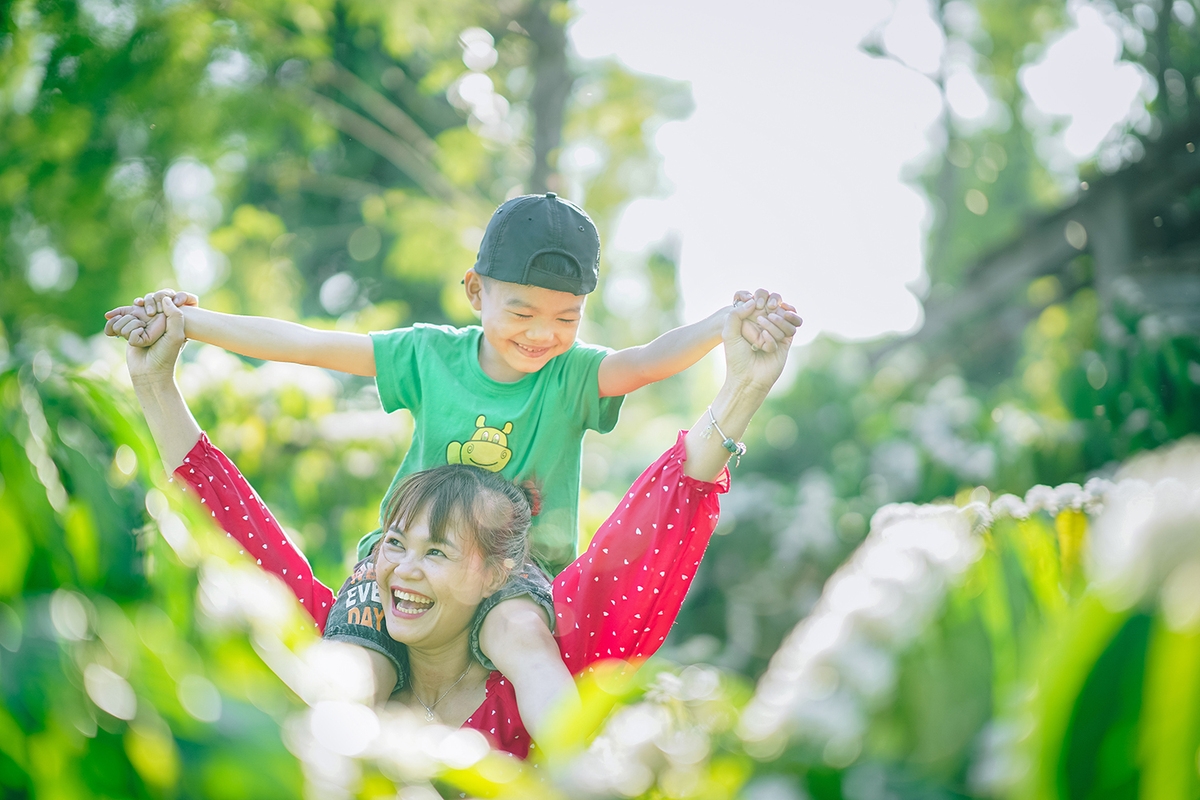 (Photo: VNE)
A mother takes her son to Nguyen's coffee garden to admire the beauty of the flowers.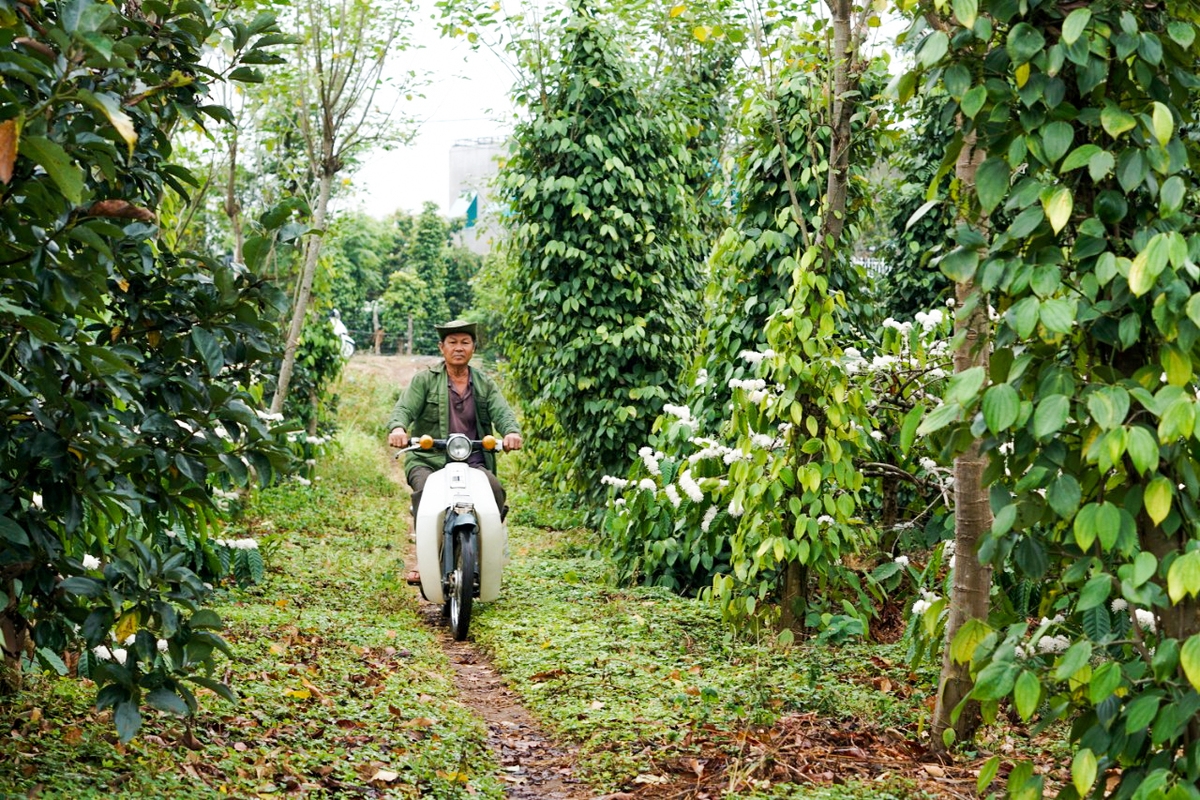 (Photo: VNE)
Nguyen's childhood was days wandering in the white coffee hills stretching behind his house with siblings and friends.
"Every day, I wake up to the sheer beauty of white coffee blossoms and light dew. The light, typical fragrant scent the flowers exude makes the experience even more wonderfully unforgettable", Nguyen was quoted by VNE.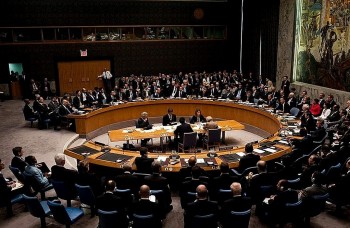 Friendship
The "International Day of Women in Diplomacy" is recently adopted by the United Nations (UN), which is to be celebrated every year on June 24. UN General Assembly Abdulla Shahid said that the resolution opened the door to discuss the challenges of women in diplomacy face, to celebrate women in diplomacy and to inspire the next generation.