The horn shell in Mekong River Delta
The horn shell, also known as the mud creeper, are commonly found in mangrove forests. These are found on tree trunks, feeding on algae or organic detritus.
Mekong River Delta is so famous for different kinds of snails and shells dishes ranging from sweet snails, Asian apple snails, clams, blood cockles, etc especially mud creeper, according to Nhandan.
Mud Creeper, is a relatively common snail found in muddy coastal areas. It grows to around 5–6 cm. It is used as a food in Southeast Asia, where it is known by the name of Oc Len in Vietnamese.
It can crawl up to a height of 7 meters, where, once it reaches the highest point on a tree, it will then jump off the tree trunk and fall back onto the mud
Mud creeper recipe
To get rid of the slime on shell of mud creeper, it must be soaked in rice water for one to two hours before being stirred with oil.
When the meat is cooked, its red color turns into an eye-catching turquoise color.
The chefs often cut off the tail so visitors can suck the meat from the bottom without the need for a tool to pluck the meat out.
This crustacean is also cooked in many ways, but one of the best horn shell dishes is a stir-fry with coconut.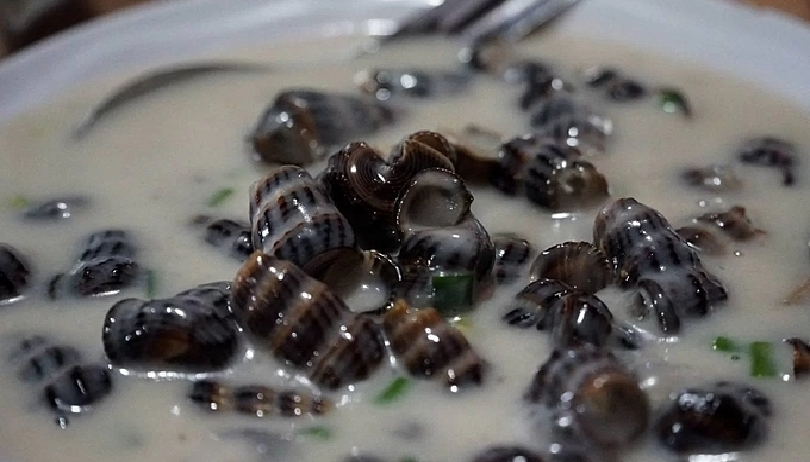 "Oc len xao dua" (stir-fried mud creeper with coconut cream)
According to an article called "Vietnamese street food: A guide to snails on a plate" by itour.vn the travel blog. The little snails are fried and dipped in a mild green and rich curry-style coconut sauce. To eat this, you have to slurp on the shell's hole to take out a tiny soft and skinny snail inside as well as to fully taste the wonderfully sweet and creamy sauce from coconut milk.
The average price for each plate of "oc len xao dua" is about VND 50000-VND 70000.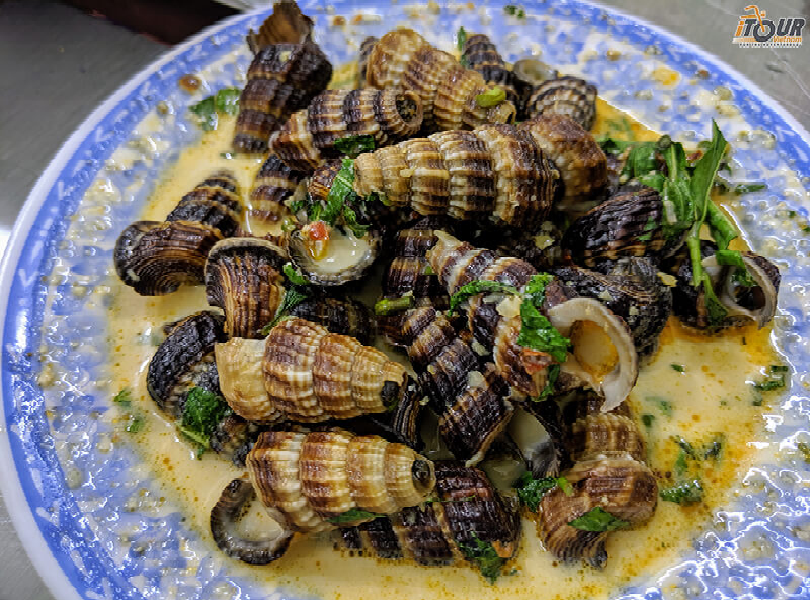 Illustrative photo: ItourVN
Oc len xao dua (Stir-fried mud creeper with Coconut Milk) is incredibly a sweet, aromatic and spicy snack that will attract discerning food lovers from just hearing its name. The juicy coconut milk blends seamlessly with the sweet snail meat, leaving you craving for more.
Cooked in coconut milk with fresh lemongrass, garlic, Vietnamese Coriander (Rau Ram) and chili, this dish is packed full of flavors.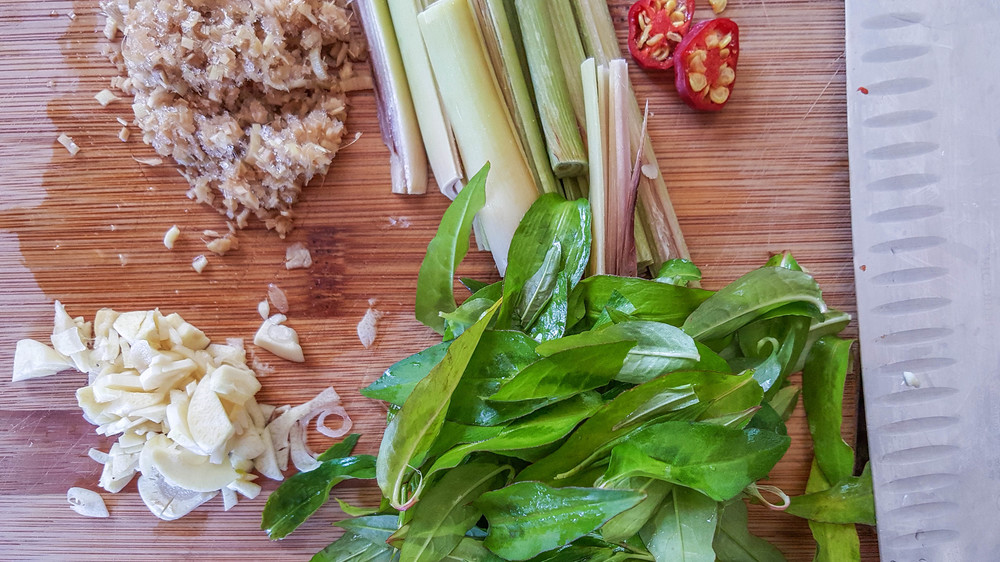 If you go to visit Mekong River Delta, do not miss the golden opportunity to enjoy "oc len xao dua"- one of the well-known specialties here.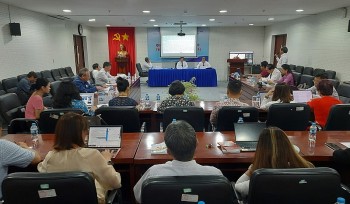 Friendship
The Vietnam - India Friendship Association's Ho Chi Minh City branch, the Ho Chi Minh City Union of Friendship Organizations (HUFO) and the Southern Institute of Social Sciences on March 21 held a scientific seminar themed "Vietnam - India relationship: tradition and present".