The stunning and dreamy beauty of Sua Flowers blooming in Hanoi
Sua Flower is blooming at this time of the year in Hanoi, covering the streets with the pure white colour, and attracting many locals and tourists with its unique and aesthetic beauty.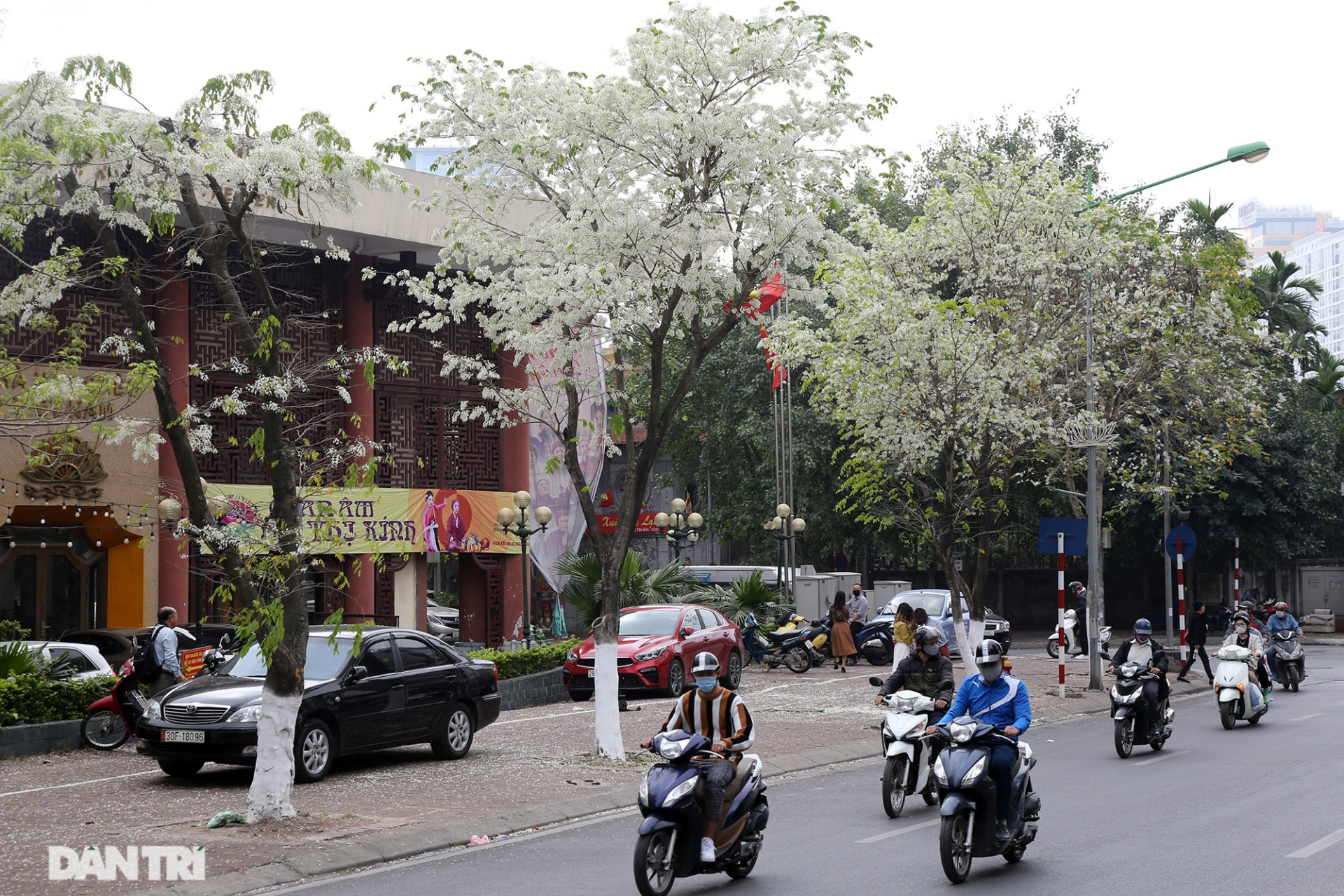 White Sua Flowers blossom on the streets of Hanoi (Photo: Dantri)
Hanoi streets covered by the stunning beauty white of Sua flower (Dalbergia Tonkinensis flower) are seen as the sign April is coming.
White sua flowers (Dalbergia tonkinensis), a species of legume, is considered a typical symbol of March. It blooms in profusion in Hanoi at this time, especially on Tran Hung Dao and Thanh Nien streets, on the banks of the Giang Vo Lake and in the Thong Nhat Park.
Every Hanoians remembers 12 flower seasons of the city. Each season has its typical flower with unique beauty. Now is March with a bit cold weather of Spring along with drizzle. It's time of white Sua flower in Hanoi. With a photography lovers, it's hard to ignore that stunning of Sua flower.
The Sua trees have been listed as an endangered flora species in Vietnam, and it also figures in the international red list. Wood of the tree fetches around US$100 per kilogram.
Sua flower petal is tiny. Hanoi streets decorated with ilk flower become much more romantic. One more thing about Sưa flowers are that it quickly bloom but easily fade. Just after a rainfall, Hanoi streets may totally be covered with white colour.
White sua flowers grow in clusters of 7-9 mm and their fragrance can be felt by passers-by below. They only bloom once a year for around a week.
White sua flowers bloom against the yellow walls of Trung Tu apartment complex in Dong Da District. (Photo: VnExpress)
Sua flowers are a classic theme, written and sung about in poetry and song, and to enjoy the city streets lined with the Sua flower in full bloom is truly a delight, creating the perfect setting for those who love photography.
Coming to streets like Phan Dinh Phung, Hoang Hoa Tham, Hung Vuong or Phan Chu Trinh street in Hanoi early in the morning, especially after a night rain, you may find blossoming Sua flowers. And Sua flowers with special fragrance remain an iconic symbol of the city. Those who love Hanoi all wish to stop and view the flowers or take some pictures. When the prime time comes, Sua flowers will whiten Hanoi's skies.
For Hanoians, white sua flowers have become an enduring symbol of the capital and the coming of summer.
Their beauty provides plenty of inspiration for photographers.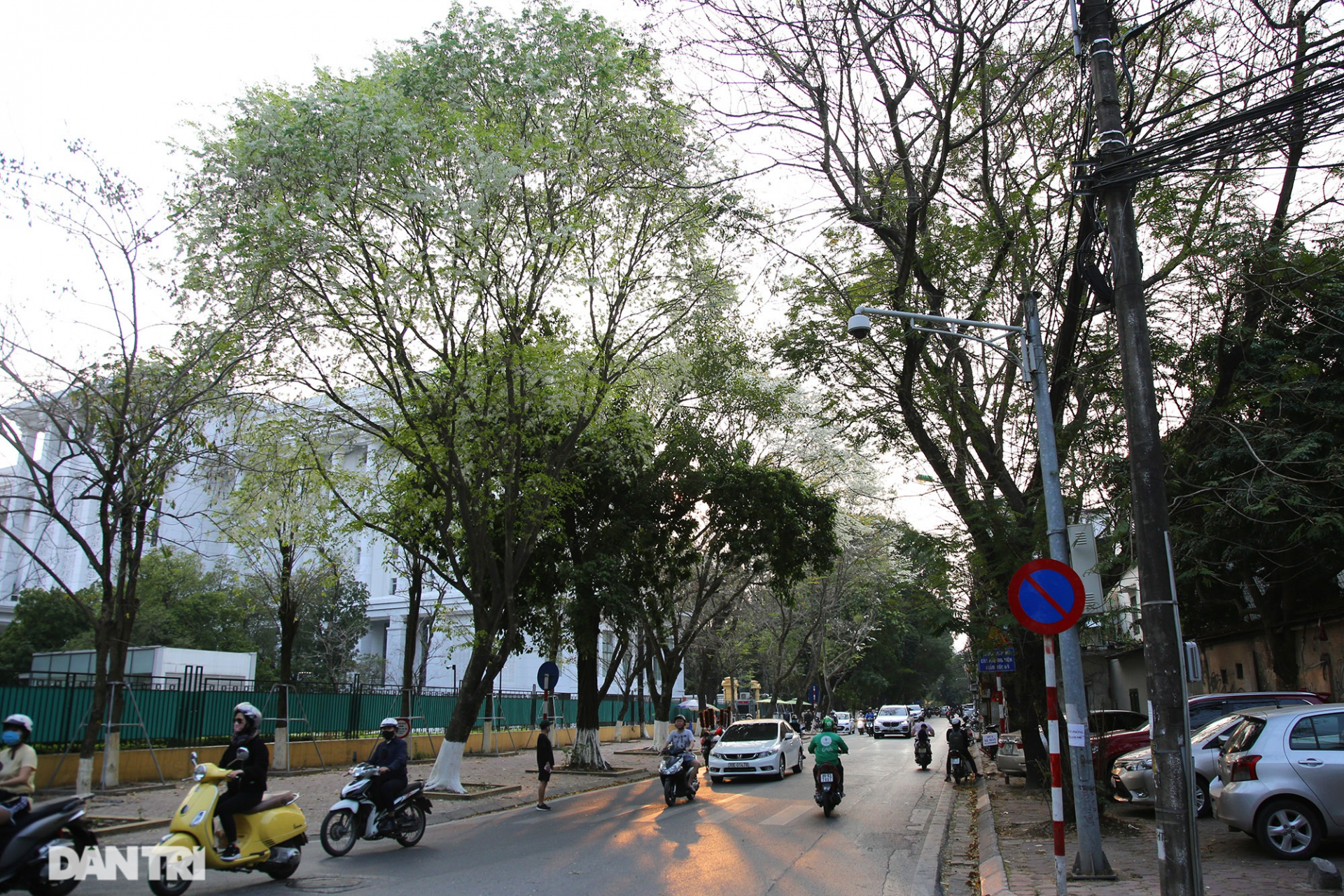 Hoang Hoa Tham Street is lined with white Sua flower trees, attracting many young people to this place (Photo: Dantri)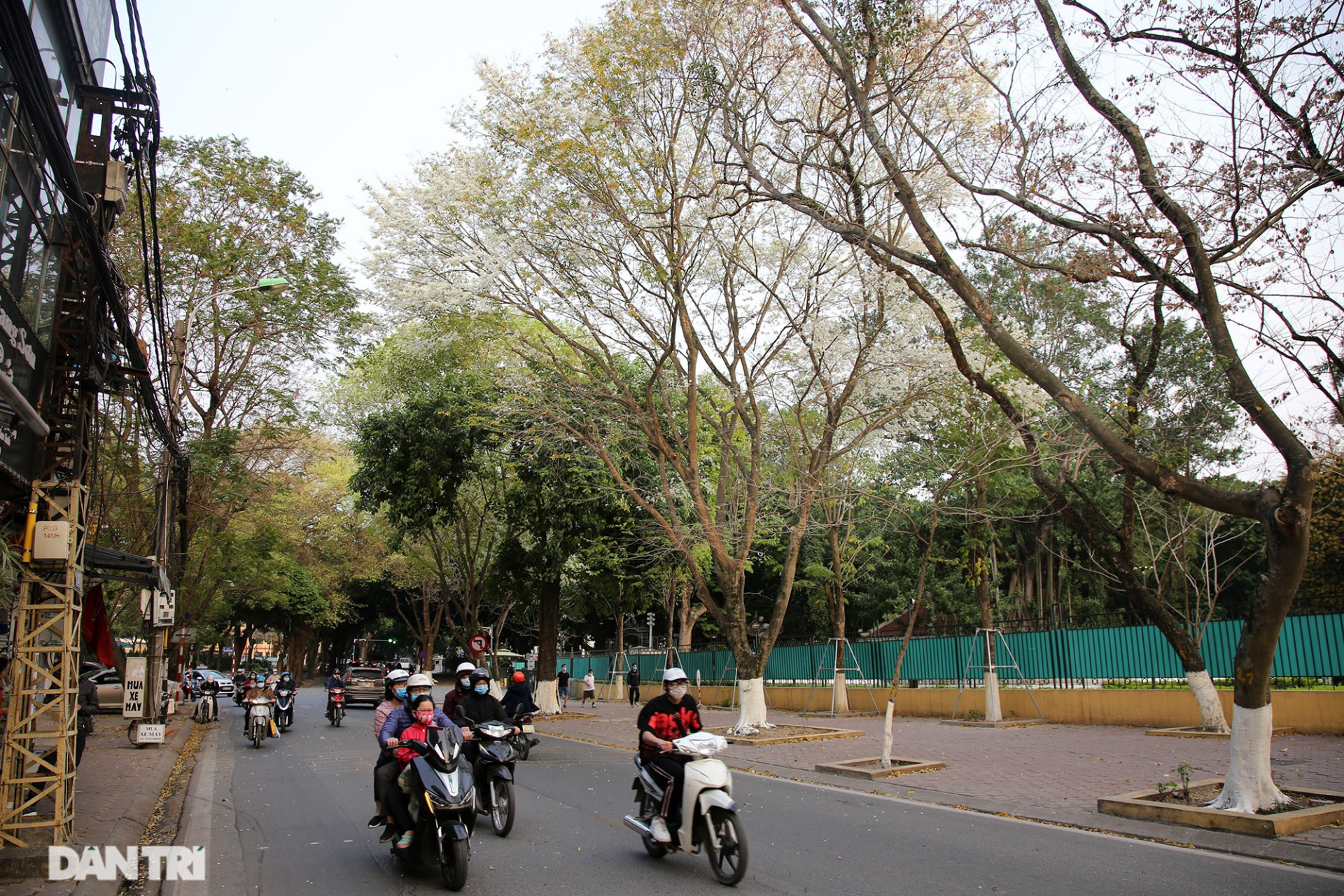 White sua flower petals on the roads of Hanoi (Photo: Dantri)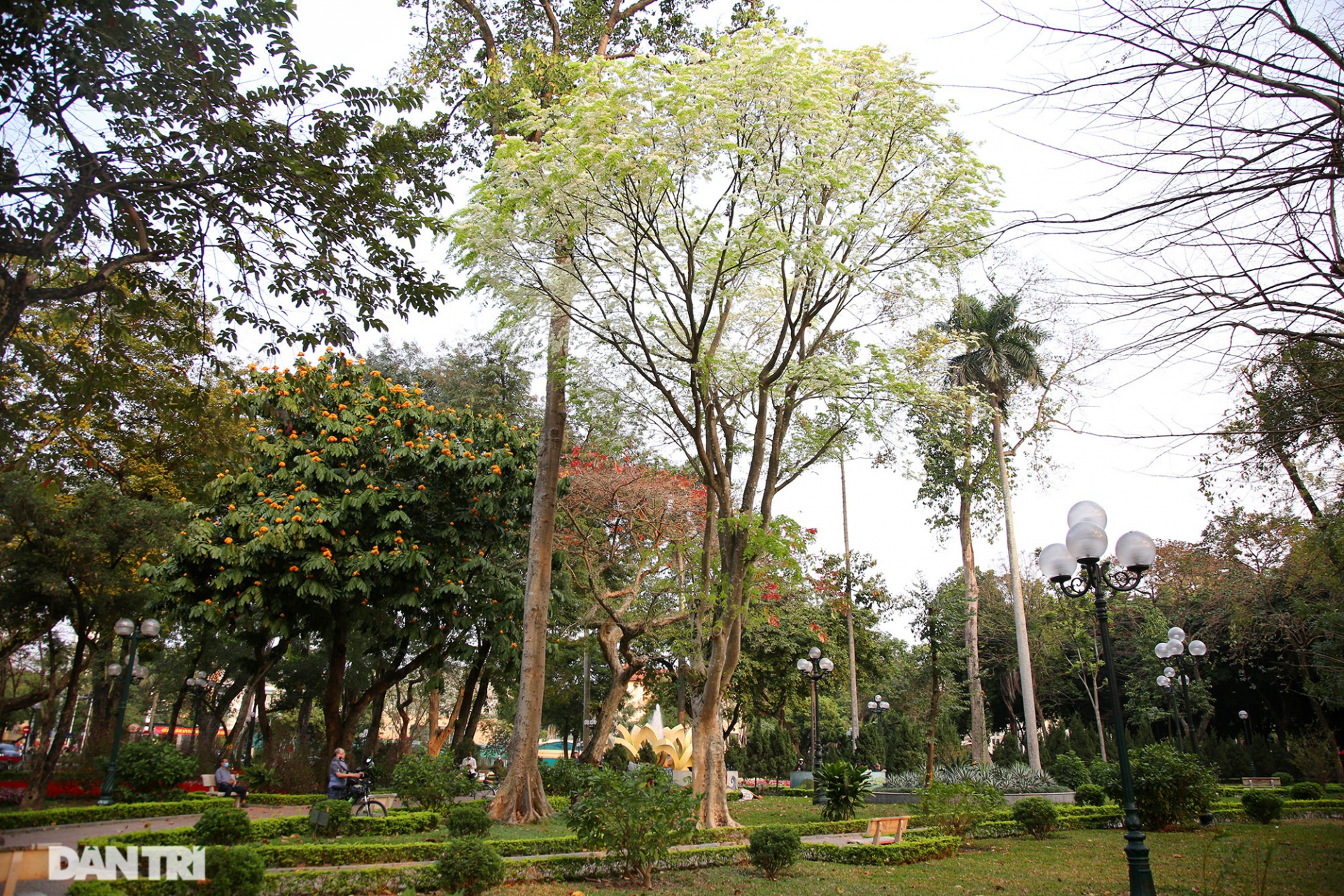 Two white Sua flower trees at Mai Xuan Thuong Flower garden (Photo: Dantri)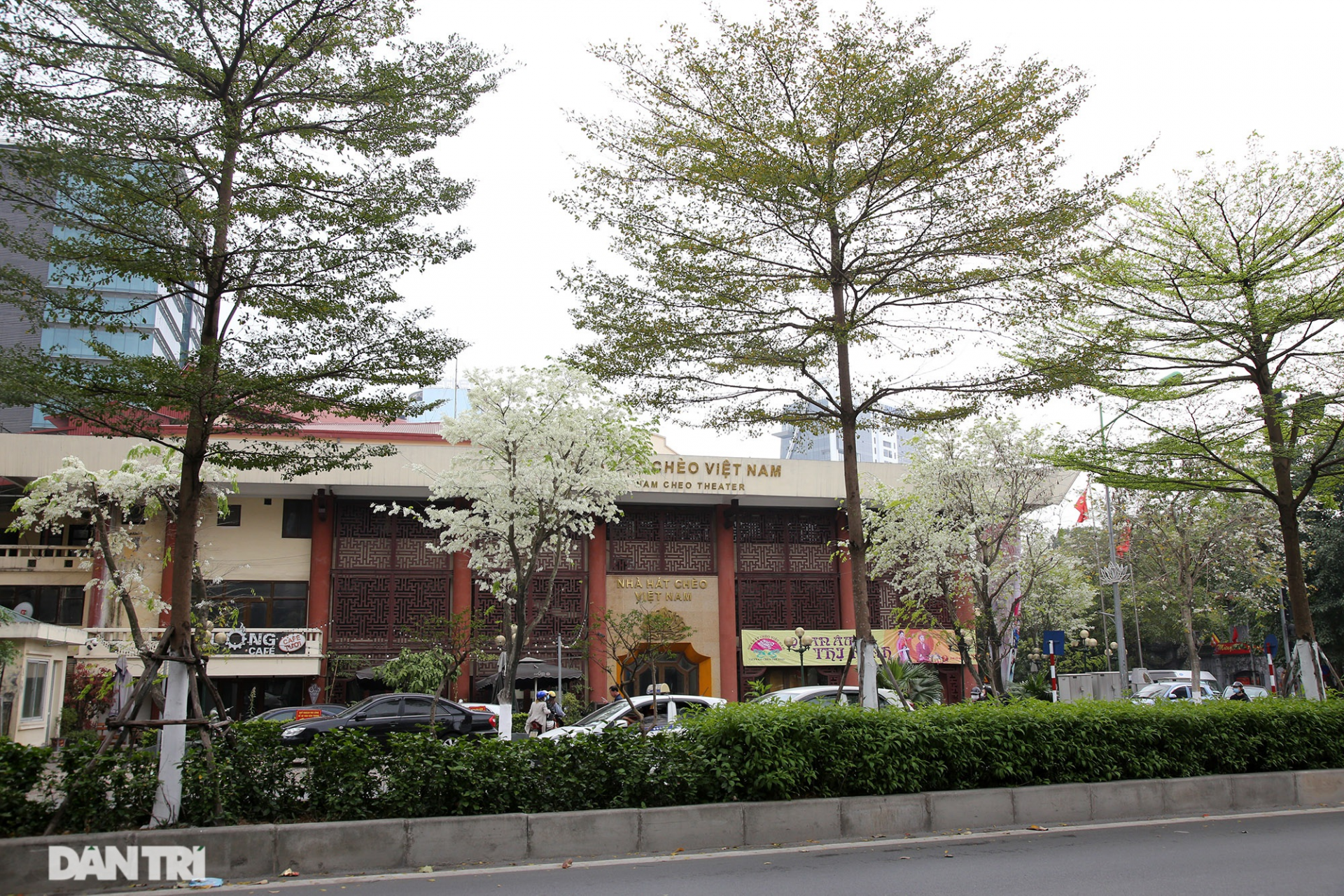 White Sua flowers on Kim Ma Street (Photo: Dantri)