Pre-school teacher in Hanoi turns old newspapers into collage pictures
Taking advantage of the old newspapers, leaflets, and magazines, Ms. Nguyen Thi Kim Hong (born 1986) a teacher of Montessori Hanoi Kindergarten skillfully makes lively collage pictures.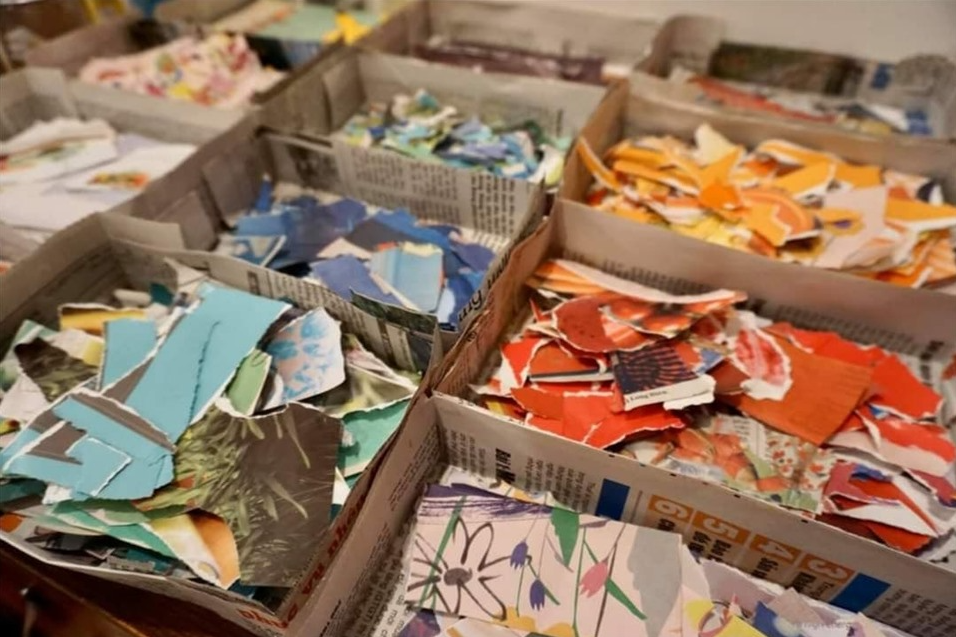 Photo: Lao Dong
In charge of preschool education, Ms. Nguyen Thi Kim Hong often takes the habit of keeping used items to create new ones. As for the old newspapers and magazines, she often sits for hours, meticulously cuts out the pictures, classifies color arrays according to familiar topics to make illustrations during the lessons, attracting a lot of attention from her students.
Collaging hundreds of pieces of newspapers to complete a picture, Ms. Hong shared, during her break from teaching because of the COVID-19 pandemic, she came up with the idea of making use of the collected old books, newspapers, and magazines to create collage pictures.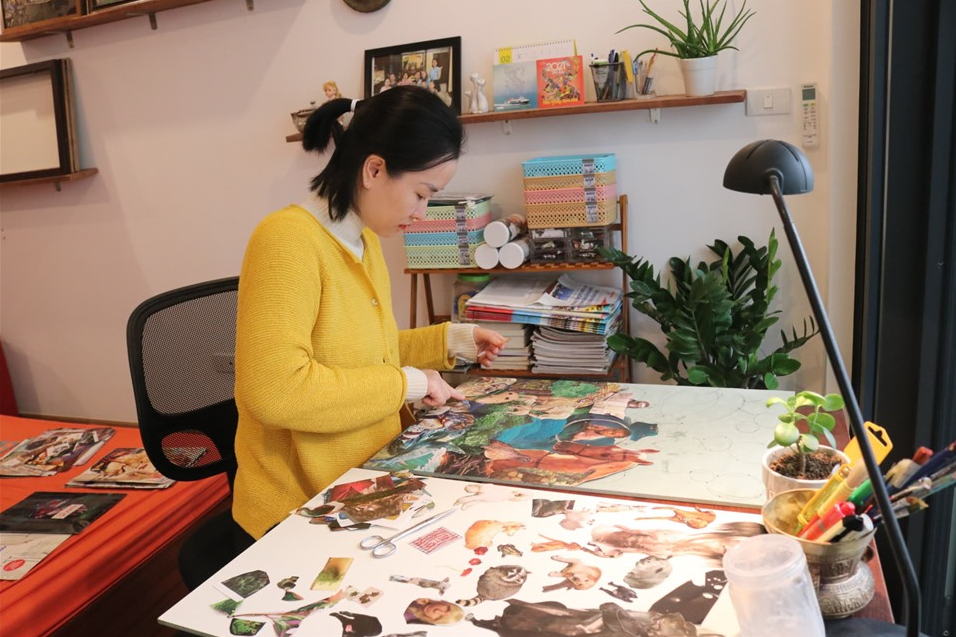 Photo: Lao Dong
Collage painting is a not new subject, but with patience and creative ways, Ms. Hong has made pictures with many unique contents such as deer dream, spring of chickens, the painting of hope in Central severe flood,...
According to Hong, her major is economics, but she loves art and has always dreamed of painting. At the time of the COVID-19 outbreak, the school was temporarily closed. Because she missed the students and her work, she thought of how to make pictures from scrap paper to use as study tools, to illustrate poems for the students.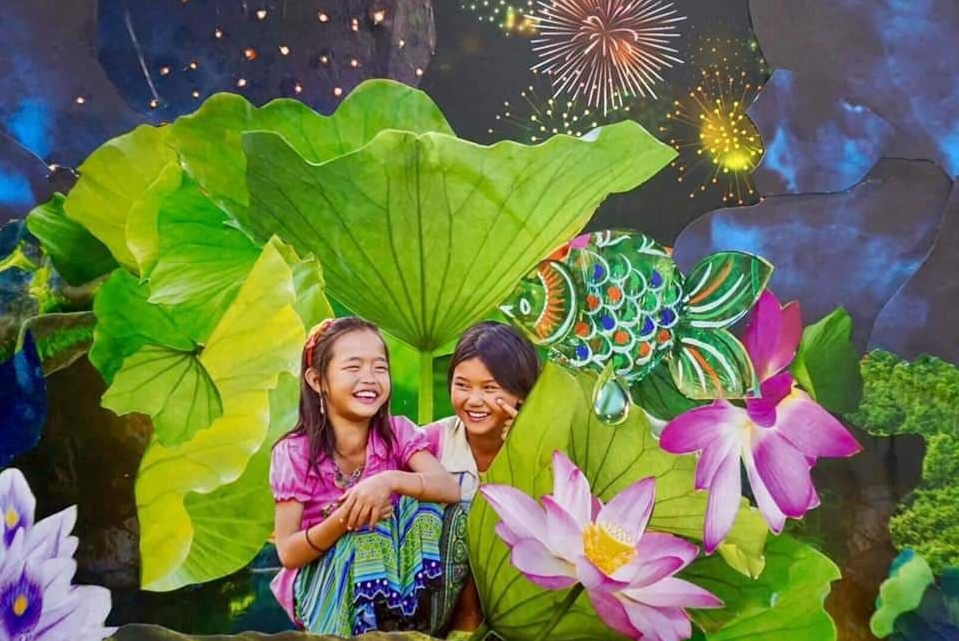 Photo: Lao Dong
She chooses to make collages for her love of the environment. She uses recyclables, such as old books, newspapers, and magazines, which are easily discarded after one-time usage. If reused, it will create a lot of beautiful objects and works with a new form.
The collage paintings are easy to make, but according to Ms. Hong, the painters are required to have very high patience and ingenuity. Painting artists often have to take advantage of the printed colors available on books, newspapers, and magazines to combine them into a complete picture. Her paintings are mainly inspired by the imagination of many good books she read in daily life.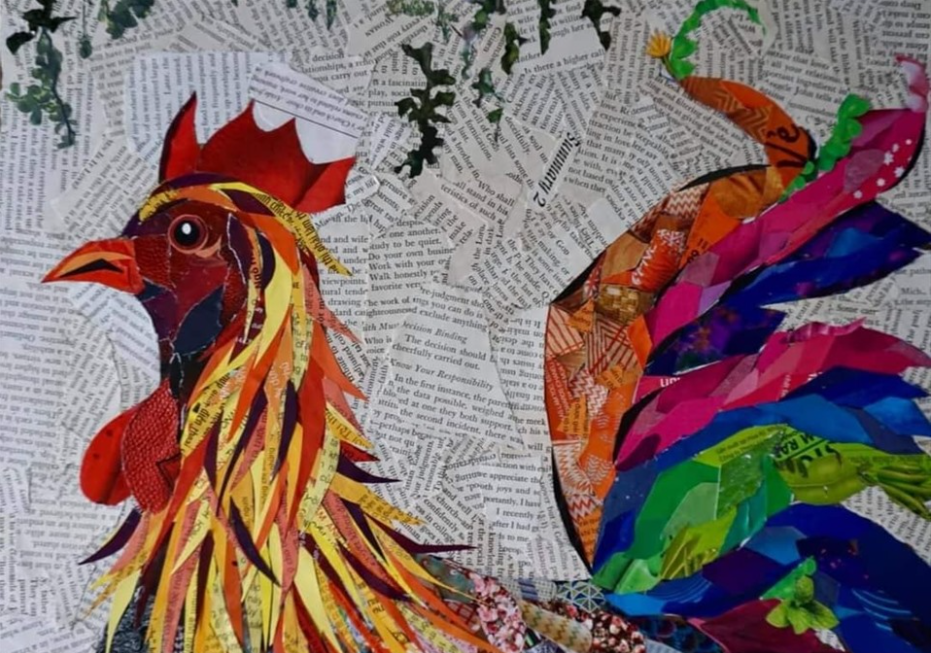 Photo: Lao Dong
"In a regular painting, you can mix whatever color you need. However in collage pictures, I have to choose the right color from the available paper pile, so it is very time-consuming. To make the tail and the feathers on the neck of the chicken in the picture, I had to try hundreds of pieces of paper with different colors. Sometimes I have to try by dabbing a small amount of the glue on the paper pieces and put it in place to see how it turns out. When I get satisfied with the array, I started to stick it fixed, to avoid damaging"- Ms. Hong confided.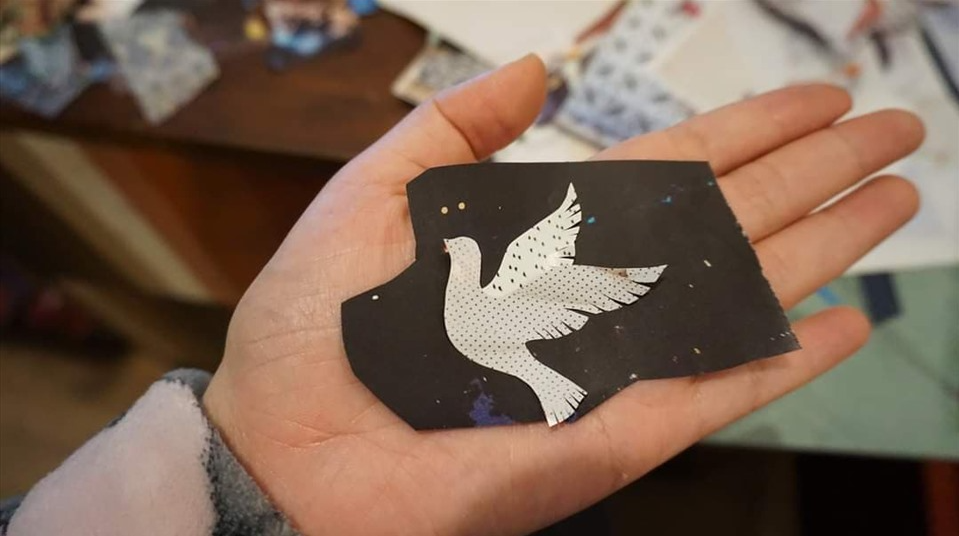 Photo: Lao Dong
Depending on the complexity of the details, each picture takes at least 40-60 hours in a row to be completed. Instead of any sublime messages, Ms. Hong just wanted to convey to the students and relatives around during the COVID-19 pandemic that each person can completely find happiness from simple things around. With enough love and patience, life will have many more beautiful colors and meanings.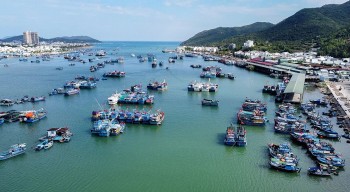 Economy
GDP growth quickened to 7.72% in the quarter ended June, beating the government's 6%-6.5% target.