The Unique Beauty of Tea Paradises in Nghe An
Nghe An has many unique natural sceneries, among them are gorgeous, green tea hills.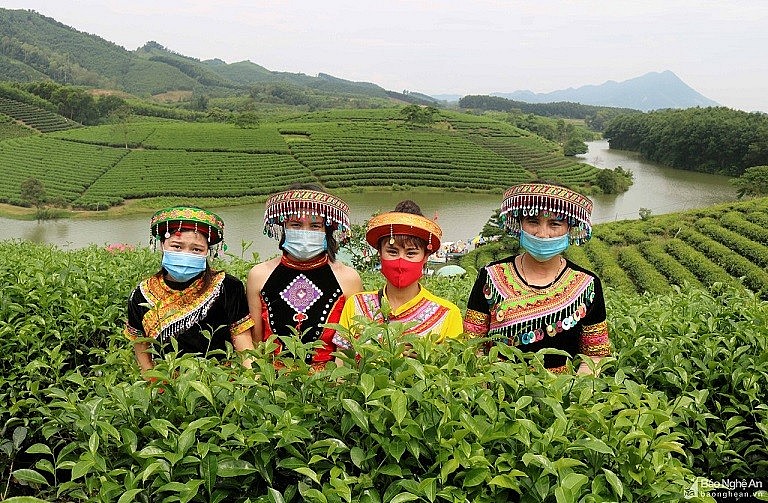 Photo: mynghean
When it comes to tea, most immediately think of green tea fields stretching across the rolling hills. Few people know, located in the middle of Thanh Chuong district, Nghe An province, there is a unique tea garden surrounded by four rivers. This place is also known as the tea oasis.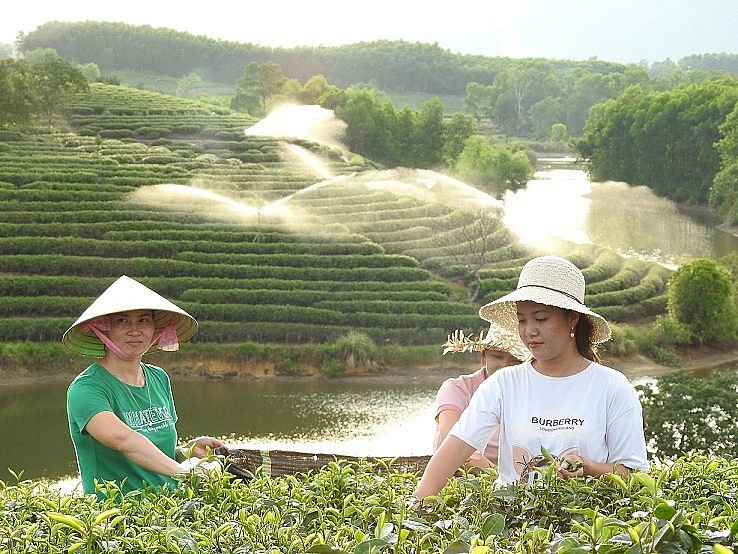 Photo: mynghean
The reason for this name is that the tea in Thanh Chuong is grown on small oases. The entire tea hill here is surrounded by the Cau Thau dam, about 80 hectares wide.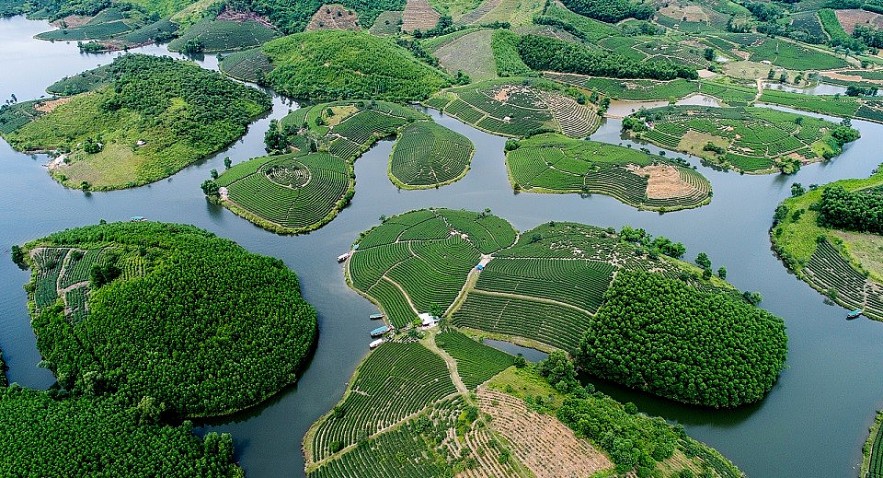 Photo: Sggp
The tea oasis have a gentle slope, the trees are planted in the shape of an arc, extending to the water's edge. From above, in the midst of the clear blue water of the hydroelectric dam, emerges green hills covering a space that can easily overwhelm visitors.
The beauty of Thanh Chuong tea oasis becomes even more apparent to visitors when they sit on motorboats gliding across the water, crossing each stretch of rolling hills. This experience will give them an endless sense of relaxation.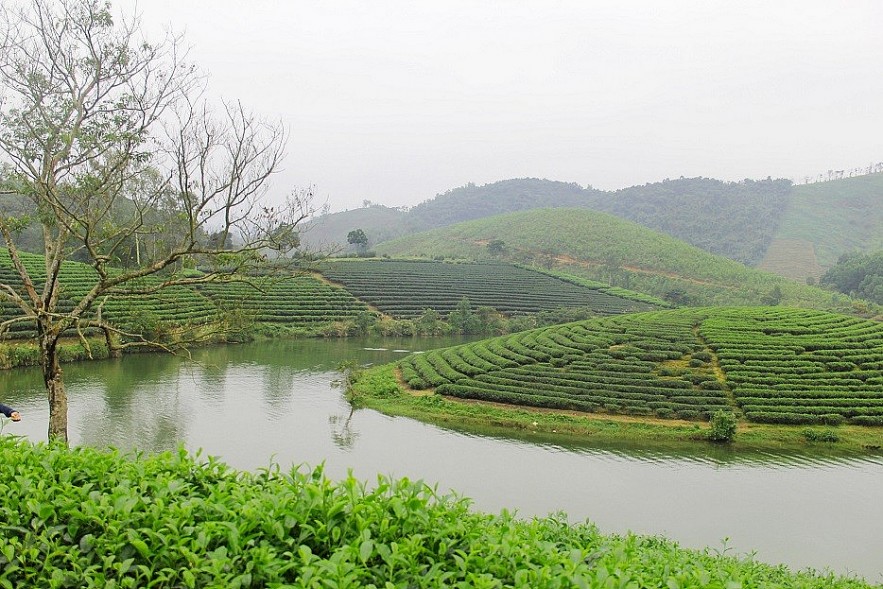 Photo: Giadinh.net
Thanh Chuong tea oasis is a picture of green oases covered with bright yellow sunlight in summer. When winter comes, this place attracts tourists with its hazy beauty. During this season, a white mist blankets the region.
On quiet days, the river surface is calm. Visitors can see the shadows of the hills reflected in the clear water below the river surface, making the picture of Thanh Chuong tea oasis more attractive and magical. Above is the clear sky, and below is the cool water surrounded by four green tea hills. Visitors can sit on small boats to enjoy the scenery.
Each tea oasis has an area of 1 to 5 hectares, enough for visitors to explore and take photos. The beautiful natural scenery plus the unique structure of the tea hills here provide impressive backgrounds, visitors are free to take pictures all day long. Thanh Chuong tea oasis and its strong tea flavor will be an unforgettable experience for any visitor.