Nghe An's emerald-green and attractive beauty through the blogger's camera lens
Nghe An province - the beautiful destination and a hidden gem in central Vietnam, is captured perfectly through the camera lens of Ngo Tran Hai Anh - a Vietnamese travel blogger.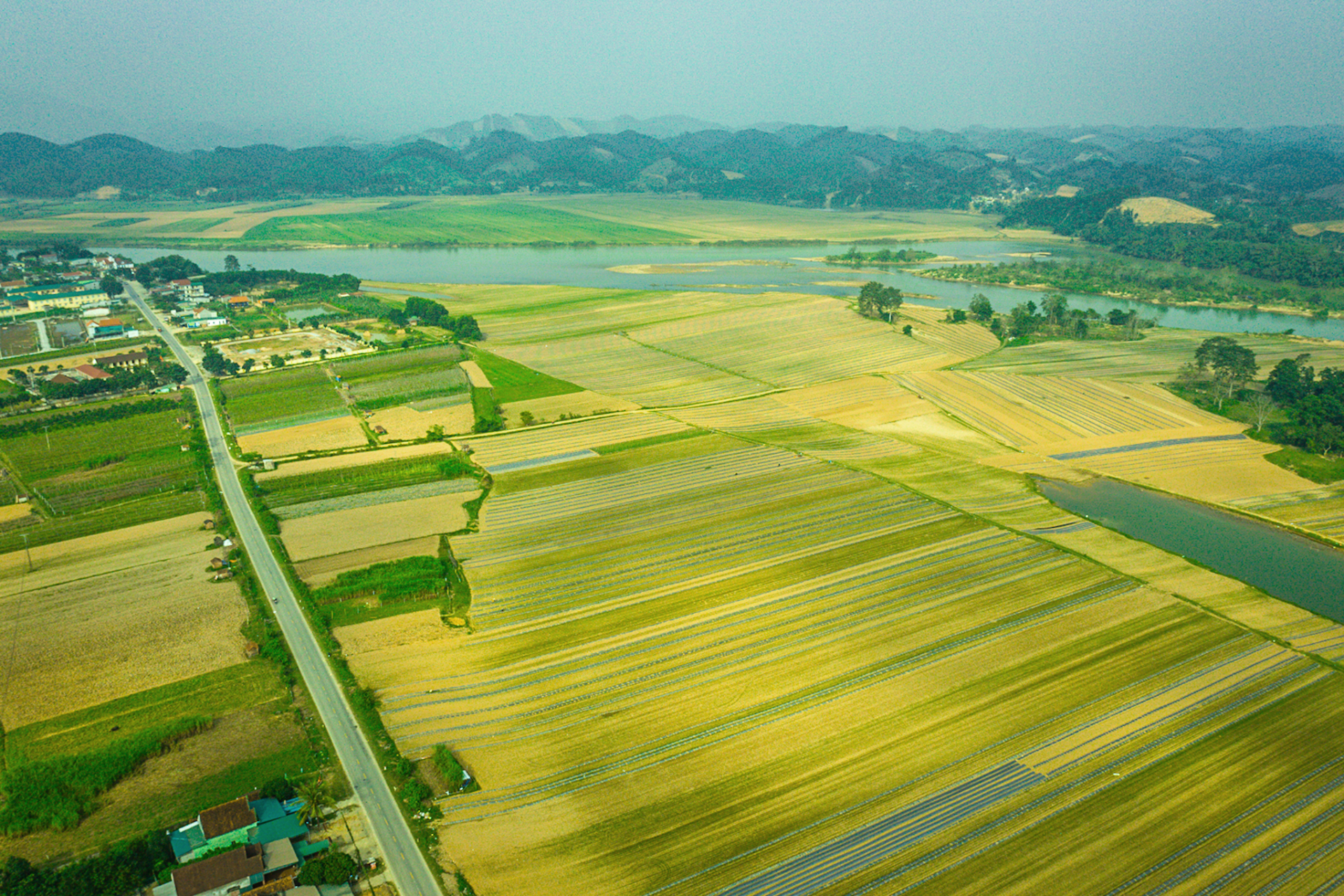 Rice fields in Cam Son Commune of Anh Son District reflect a resplendent golden yellow. (Photo: VnExpress)
Located some 290 km to the south of Hanoi and in the center of northern Central Vietnam, Nghe An province borders Ha Tinh province in the south, Thanh Hoa province in the north, Lao People's Democratic Republic in the west with a borderline of 419 km and the East Sea in the east with a coastline of 82 km. Covering 16,490.25 square kilometers and having a population of more than 3.1 million, Nghe An is the largest province and the fourth most populous locality in the country, following Hanoi, Ho Chi Minh City and Thanh Hoa province.
The province is situated in the East-West Economic Corridor linking Myanmar, Thailand, Laos and Vietnam and has a provincial city of Vinh, three towns and 17 districts.
Chairman of Nghe An provincial People's Committee Nguyen Xuan Duong said that in order to develop Nghe An into a hub of finance, commerce, tourism, education-training, science-technology, healthcare, culture, sports and hi-tech industry in the northern central region, the province found it extremely necessary to better its investment environment to attract domestic and foreign investment, focusing on promoting a number of industries with high scientific and technological contents and high added value, and clean, energy efficient and environmental friendly support industries.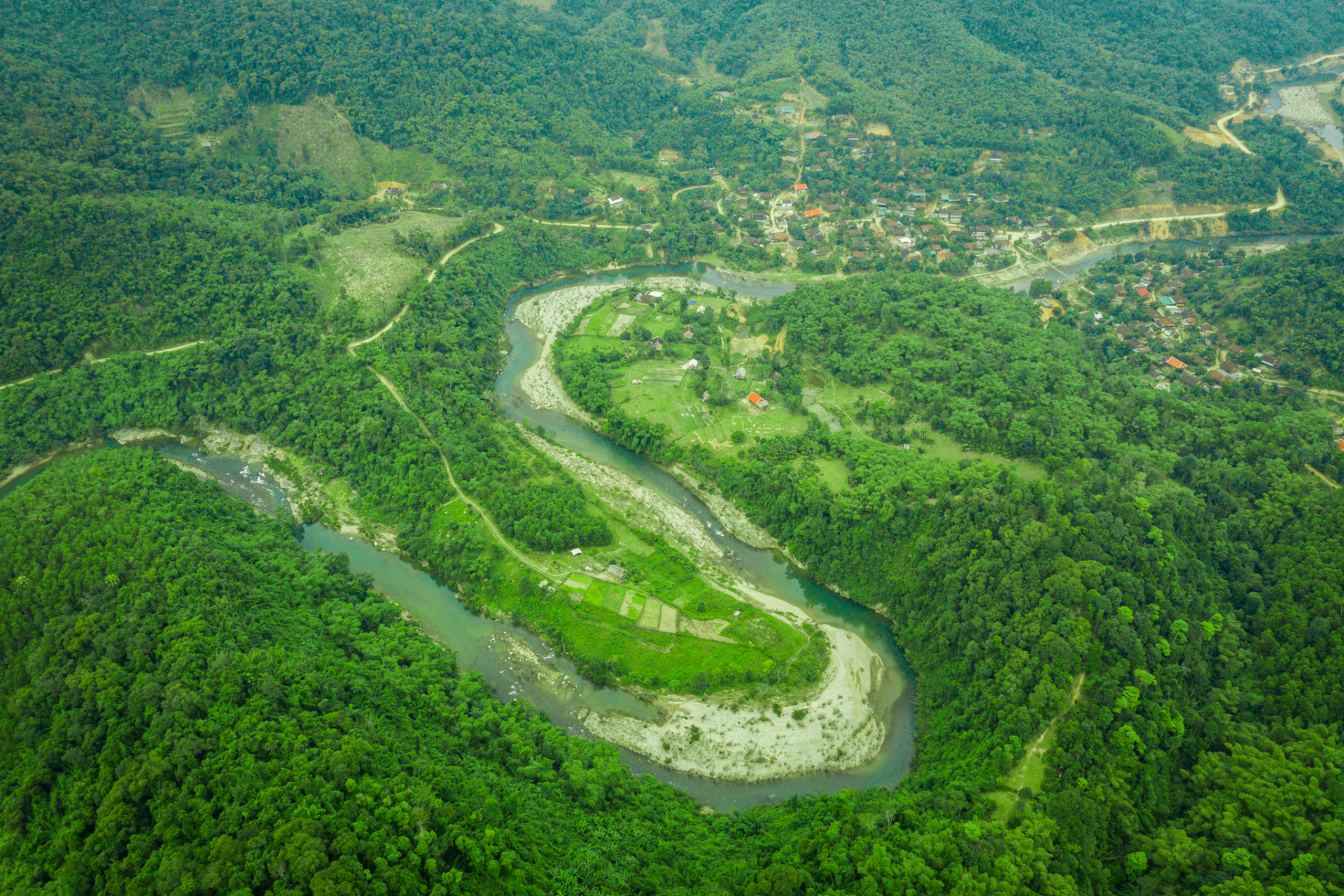 The largest province in Vietnam, about 16,490 square kilometers in size, Nghe An adjoins Thanh Hoa Province to the north and Ha Tinh Province to the south, bordering Laos to the west and the ocean to the east. An said he had not returned to Nghe An for nearly a decade, with his trip late last year reminding him of the province's many beautiful, pristine landscapes he has yet to discover. (Photo: Ngo Tran Hai Anh)
Nghe An province, the homeland of late President Ho Chi Minh, is endowed with great tourist potential. Its tourist attractions include long beautiful beaches with high-class seaside resorts in Cua Lo and Bai Lu, Pu Mat National Park and the UNESCO-recognized Western Nghe An Biosphere Reserve with primitive rain forests.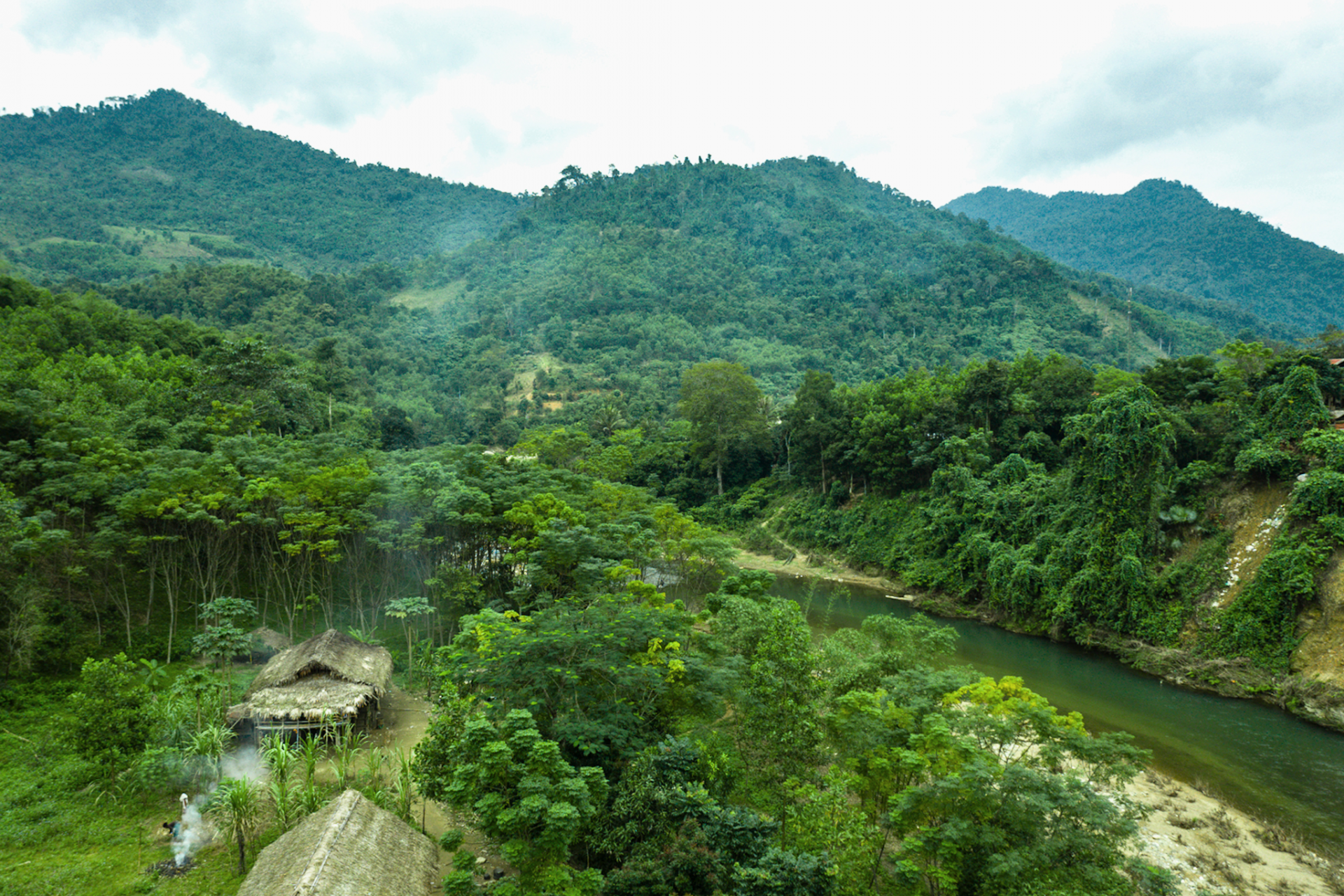 A small corner of Khe Bu Village, where tourists can experience the rustic lifestyle of the Dan Lai. Nowadays, as the smallest ethnic minority in Nghe An, the Dan Lai reside solely in the mountains bordering Laos. Once upon a time, it is said, after a local committed a terrible crime, the king penalized the village, forcing its inhabitants to seek refuge in the dense forest where they slept upright to evade danger. (Photo: Ngo Tran Hai Anh)
According to Deputy Director of the provincial Culture, Tourism and Sports Department Nguyen Manh Cuong, the province is home to 1,395 historical relics, including the Cuong temple worshipping ancient King Thuc An Duong Vuong, Hoanh Son Pagoda worshipping Ly Nhat Quang who explored Nam Dan district, Nu Su Pagoda, and the historical relic in Kim Lien, the native village of President Ho Chi Minh - a national liberation hero and a UNESCO-honored world cultural figure.
Nghe An is also widely known for 24 cultural festivals, including those of ethnic groups of H'Mong/Mong, Kho Mu and San Diu, and traditional craft villages such as Xuan Nha bamboo knitting village in Hung Nguyen district, Nho Lam smith village and a stone-carving village in Dien Chau district.
Located on the Ho Chi Minh trail near the border with Laos, the Thanh Chuong tea hills in Nghe An, 330 kilometers south of Hanoi, has an unusual setting.
More than 50 years ago, a dam was built here to irrigate more than 700 hectares of rice fields in Thanh An and Thanh Thinh communes of Thanh Chuong District. Three years ago, local farmers began growing green tea. Now there are nearly 200 households growing tea across more than 400 hectares.
Tea estates in Moc Chau, Thai Nguyen and Da Lat can be visited on foot, but those in the Thanh Chuong hills are only accessible by boat.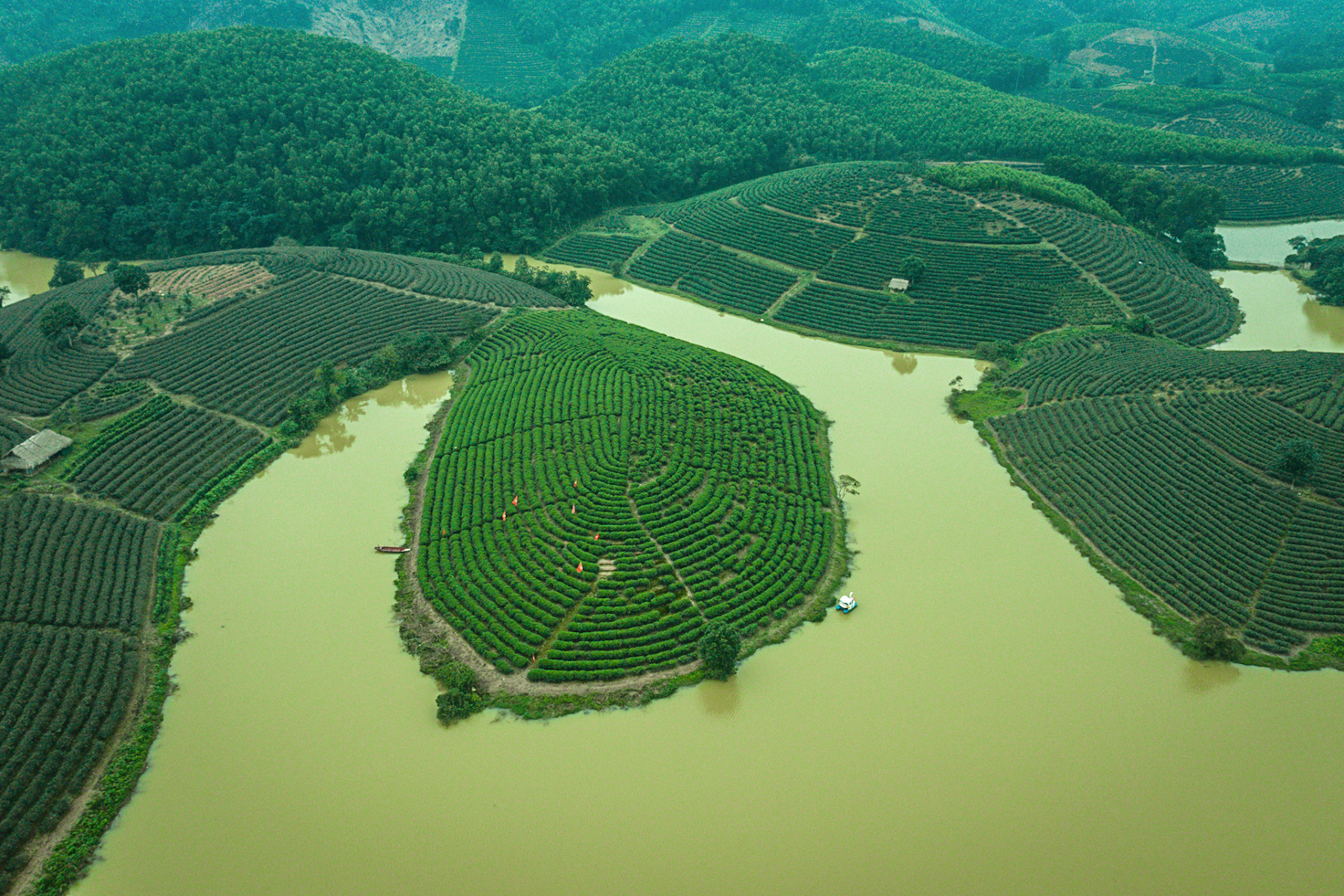 Photo: Ngo Tran Hai Anh
According to a report of the provincial Planning and Investment Department, the province welcomed more than one million tourists in the first quarter of this year, including over 5,000 foreigners, and earned a turnover of VND 286 billion.
The province is expected to welcome 3.5-4 million tourists this year and 5-5.5 million tourists, including 150,000 foreigners, by 2020.
To achieve the target, the province's travel operators plan to design tours to cultural and historical relics and festivals and spiritual sites, and build the Kim Lien relic into a national-level tourism site. The province will also further develop marine tourism by calling investment to build Cua Lo town into a modern tourism urban center to provide higher-quality marine tourism services and combine convalescence with cultural, countryside and convention tourism. It will build Vinh city into a tourism and entertainment service center and exploit intangible cultural values such as Vi dam and lullaby folk songs, festivals, and traditional craft villages.
The ideal time to visit Nghe An is either March-April or November-December, with flowers blooming throughout the province, especially sunflowers.
June and July are referred to as the Foehn-wind period, pushing the daily temperature up to 45 degrees Celsius.
Photo: Ngo Tran Hai Anh
Moss season in Ly Son Island

From late December to April, the rocky beaches of Ly Son Island are covered with green mosses hidden in the waves that crash the rocky ...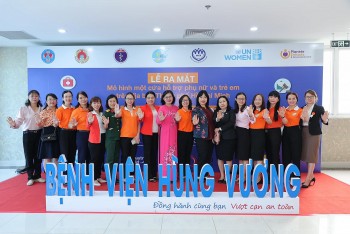 Viet's Home
What is the one-stop centre for women and children experiencing violence?