As of April 1, more than 809,000 cases have been confirmed worldwide, and more than 39,560 deaths attributed to the COVID-19 disease. Meanwhile, the UK has over 25,150 infections, the country's death tolls is approaching 1.800 cases.
Iconic places in the UK are lit in blue - the theme colors of NHS, as the country is thanking all emergency personnel and sanitation workers for their devotion amidst such a straining period.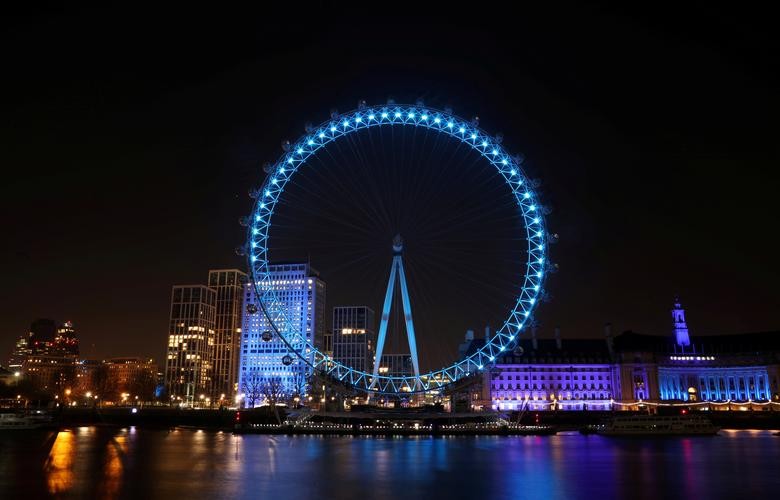 The iconic London Eye is turning blue to show appreciation and gratitude toward NHS (Photo: REUTERS)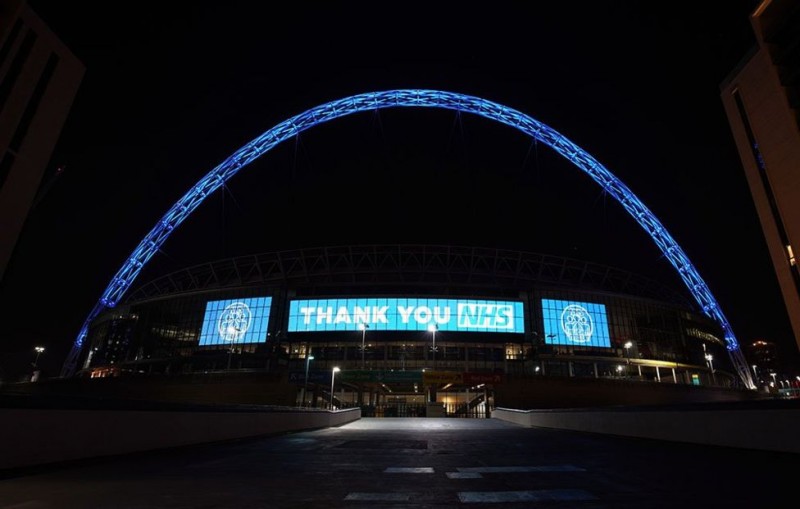 The arch at Wembley Stadium, London is pictured lit blue. The stadium has promised to repeat the tribute every evening during the outbreak (Photo: PA Media)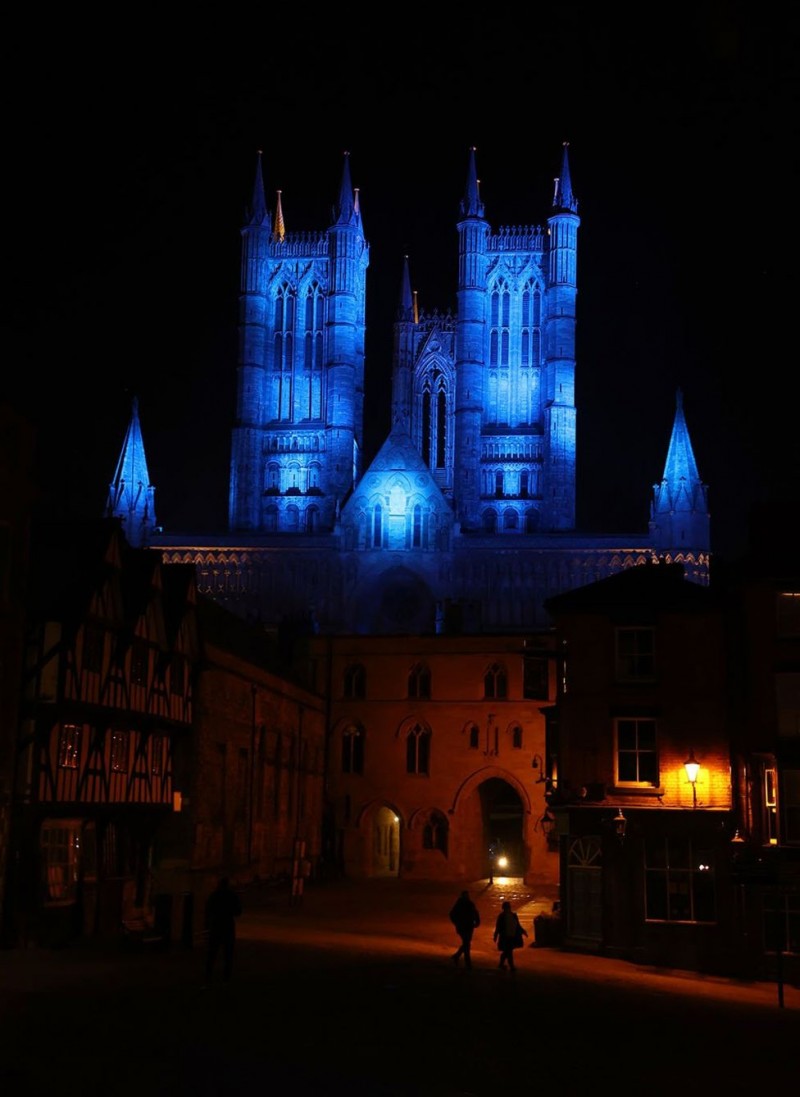 Blue as Lincoln Cathedral's thank-you color (Photo: PA Media)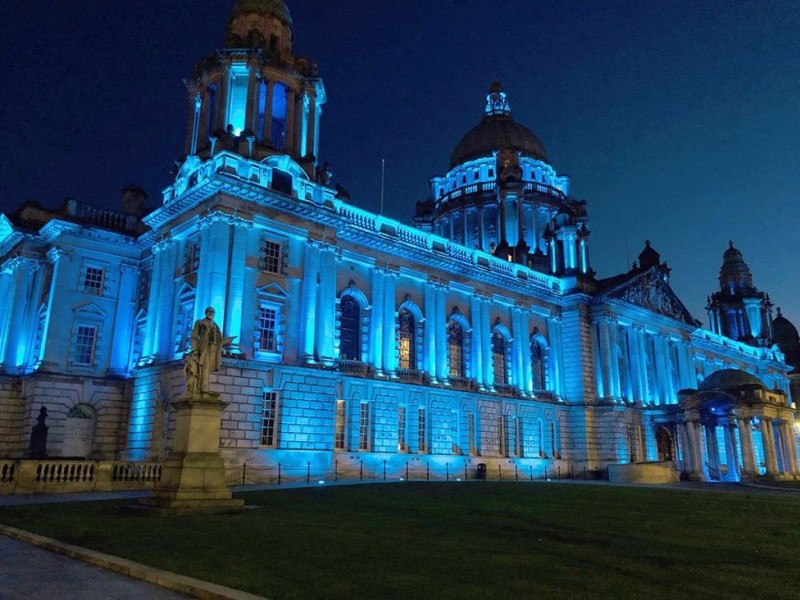 Belfast City Hall is lit up in blue (Photo: Getty Images)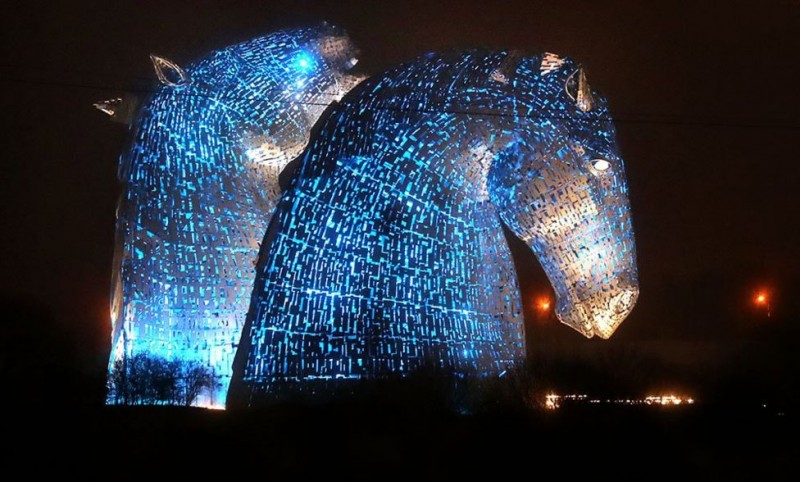 The metal sculpture of horse heads, Kelpies in Falkirk turns blue (Photo: PA Media)
Along with theme color, thank-you signs are seen everywhere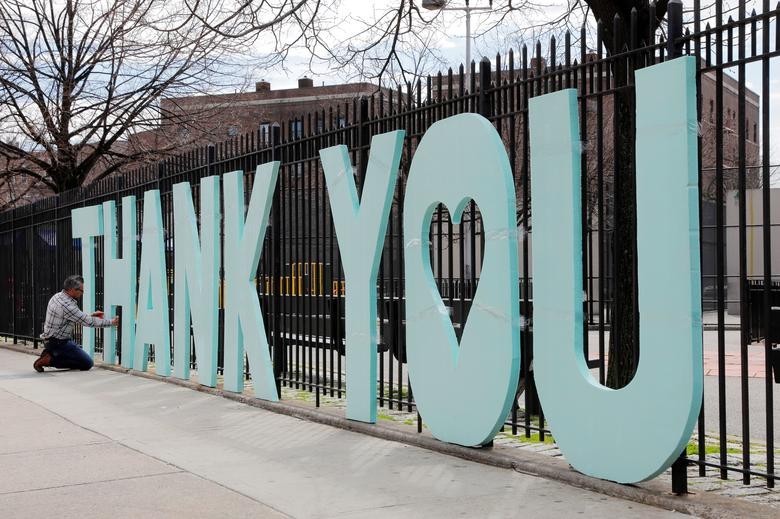 Scott LoBaido, 55, from Staten Island posts a large "Thank You" note dedicated to the health workers of the nearby Elmhurst Hospital Center who are treating and testing people for COVID-19 in Queens, New York City, March 27, 2020. (Photo: REUTERS)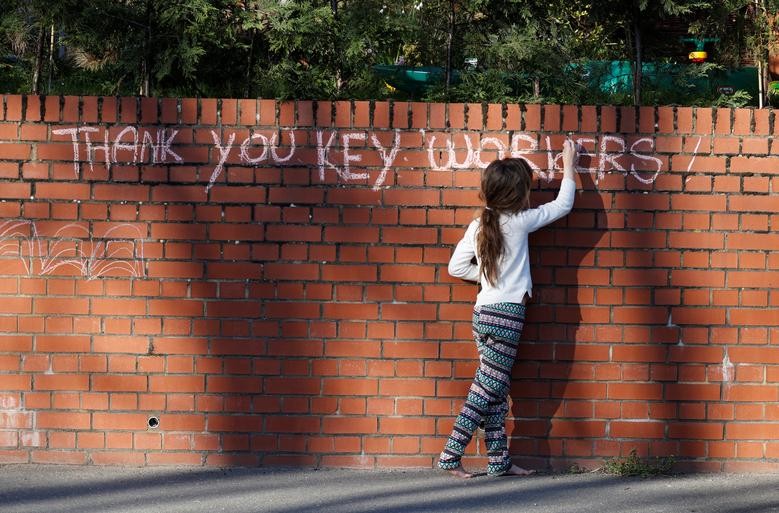 "Thank you key workers", a little girl write on the wall to thank key workers who are fighting against the novel virus round the clock (Photo: REUTERS)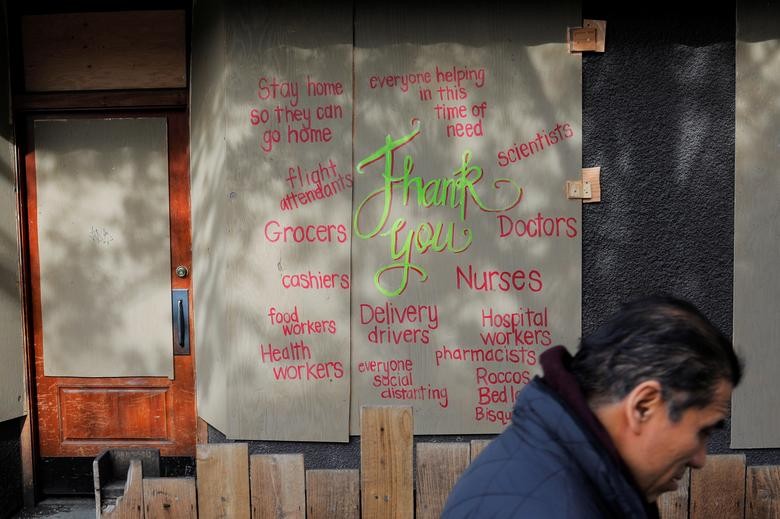 A boarded-up business thanking those still working amid the coronavirus outbreak in Seattle, Washington, March 24 (Photo: REUTERS)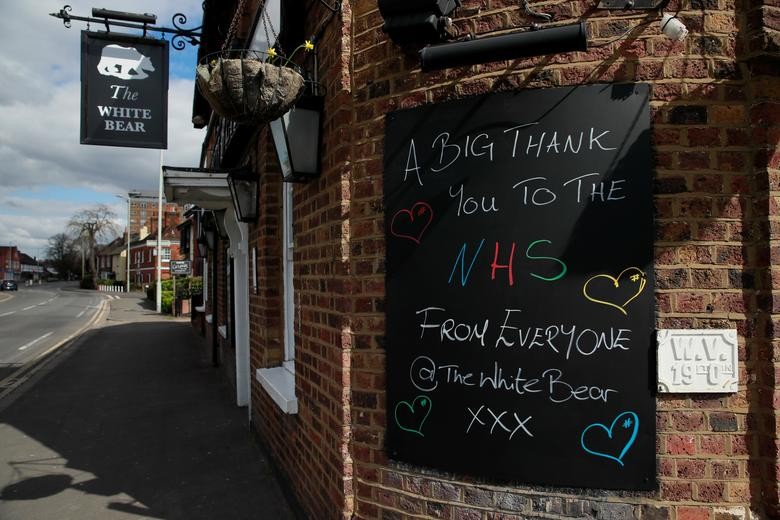 A thankyou sign outside a pub at Broxbourne, Britain, March 31 as the novel virus is ravaging the country (Photo: REUTERS)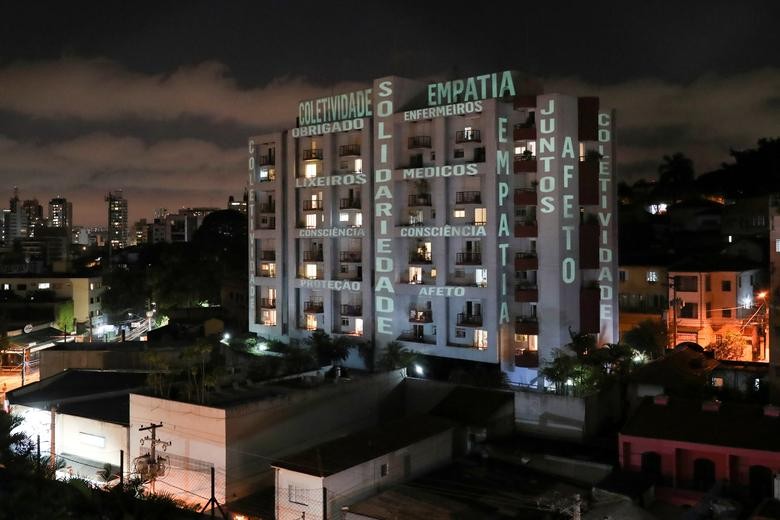 Words expressing thanks are projected on a building in Sao Paulo, Brazil, on March 26 (Photo: REUTERS)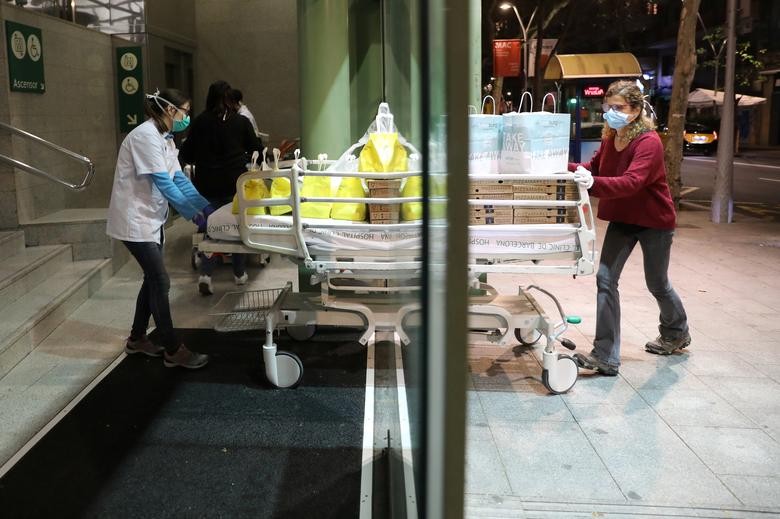 Nearly 200 dinners sets are sent to medial staff at Clinic hospital free of charge as a gesture of thanks from the City's Takeaway Businesses, in Barcelona, Spain, March 26, 2020. (Photo: REUTERS)
#ClapforCarers movement, the idea of clapping to cheer up COVID-19 fighters has been catching on the world over.
Whether from their windows, doors or balconies, people in the UK, Italy, France, Singapore, Vietnam, etc.,clapped, cheered, sang and even banged on saucepans to celebrate the hard work healthcare personnel, sanitation workers and the remaining force who works days and nights to contain the novel coronavirus.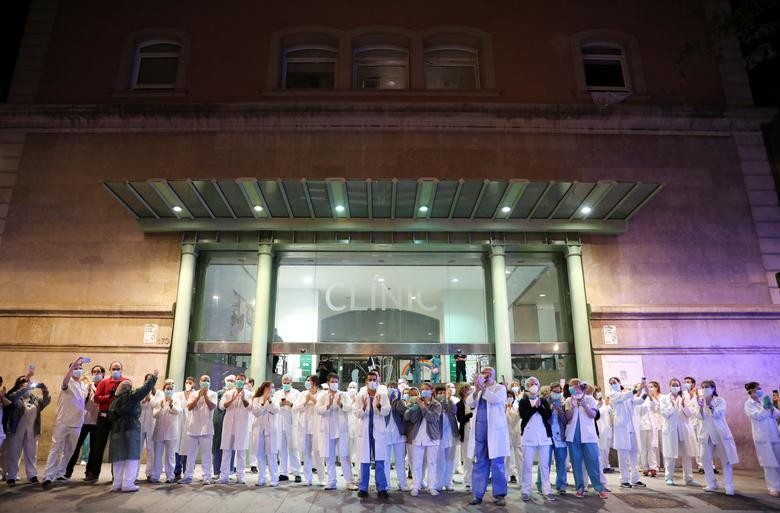 Health workers from Clinic hospital applaud citizens who show them gratitude from their balconies and windows, during the coronavirus disease outbreak, in Barcelona, Spain March 24 (Photo: REUTERS)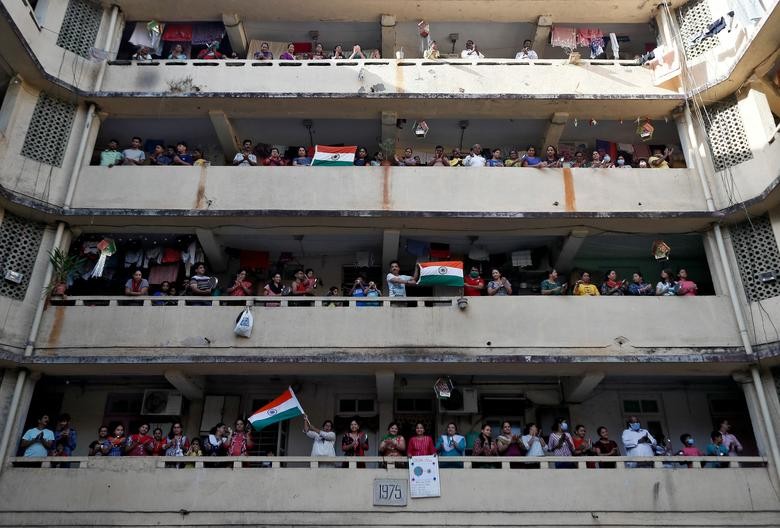 People clap and bang utensils from their balconies to cheer for COVID-19 frontline fighters (Photo: REUTERS)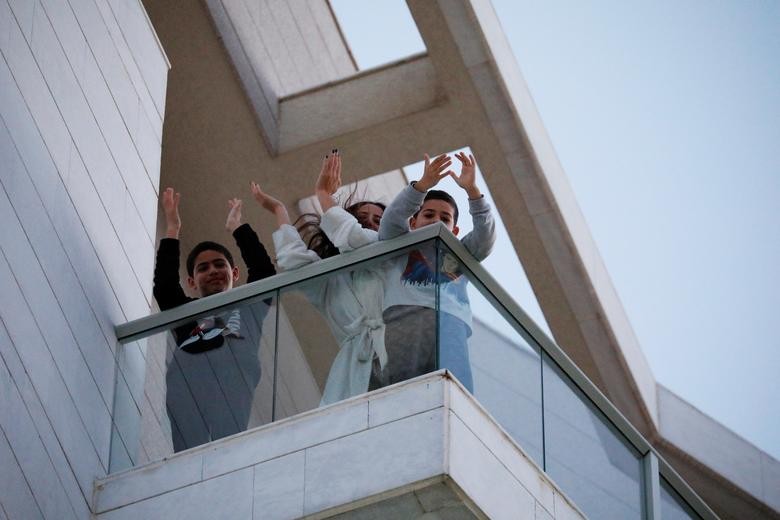 A woman and her kids are encouraging COVID-19 fighters from balconies (Photo: REUTERS)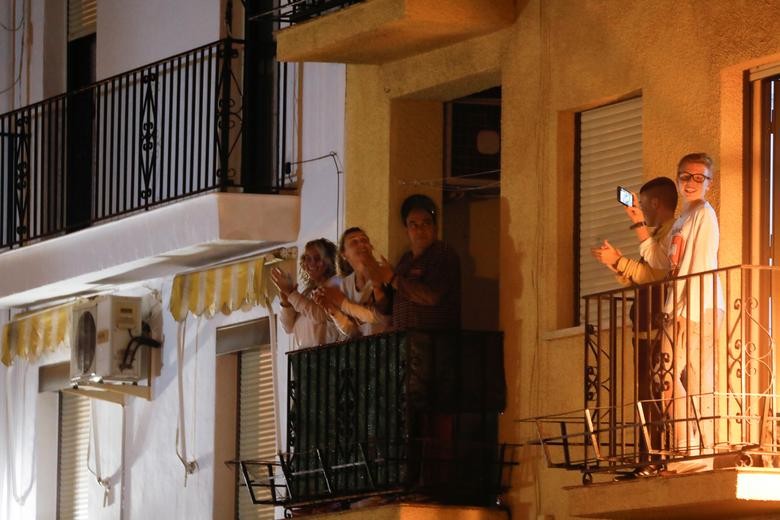 People are all smile as they're cheering for emergency personnel and sanitation workers (Photo: REUTERS)
People across Europe are cheering COVID-19 fighters up (Video: Euro News)
Jasmine Le