Thousands of cattle succumb to extreme cold
At least 1,080 cattle in the North and North Central provinces have died under the low temperature and persistent rain, leaving farmers with extensive loss.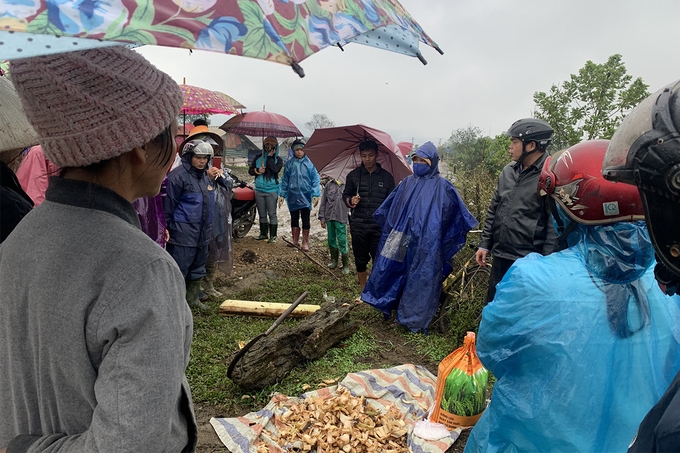 Local authorities instructing farmers on how to feeding cattle. Photo: VNE
As of January 12, the number of dead buffaloes, cows, goats in the upland district of A Luoi alone has amounted to 461.
Local people have proactively penned the cattle in parns instead of gazing out, trying to shield them from the low temperature. However, prolonged heavy rains coupled with lack of foods and shielding have slipped the situation out of control, said Ho Vang, Deputy Director of the Department of Agriculture and Rural Development of Thua Thien Hue Province.
On top of that, the severe weather patterns have adversely affected local's crops, leaving many fields inundated with floodwater.
A Luoi communal authorities have doled out 10 tons of cattle food to households to keep farming the rest of the livestock. Farmers are also instructed to keep their animals warm by reinforcing barns and heating fires.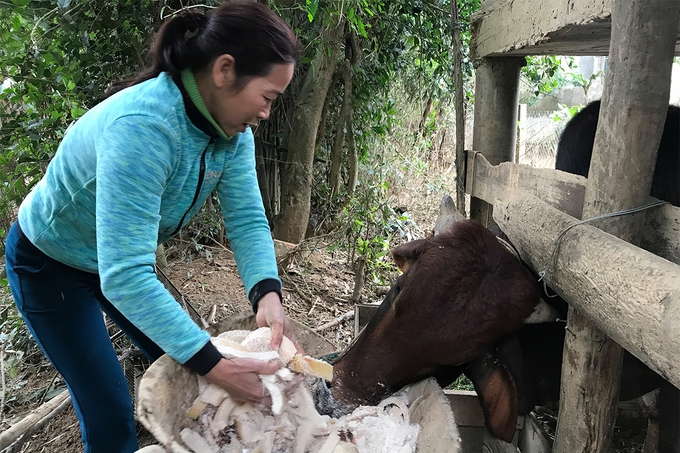 A woman feeding her cattle. Photo: VNE
According to the Central Steering Committee for Natural Disaster Prevention and Control, by 7 pm January 12, the cold rain stretching for 5 consecutive days have killed 375 buffaloes, 119 cows, 17 pigs, and 29 goats. The hardest-hit provinces are Cao Bang. Lao Cai, Dien Bien, Son La, Ha Giang, Lai Chau, Lang Son, Yen Bai. Severe weather also damaged 93 hectares of vegetables and 1,050 pots of cymbidium in Lao Cai province.
The extent of the damage may increase as there's still no sign the cold spell will deteriorate in the coming days. The lowest common temperature is 7-10 degrees Celcius. Mercury in mountainous areas might drop to below 0 degrees Celcius, resulting in frost in certain places.
Overseas Vietnamese
Vice President Vo Thi Anh Xuan had meetings with several Thai leaders and high-ranking officials within the framework of her visit to Thailand to attend the Global Summit of Women (GSW) 2022.