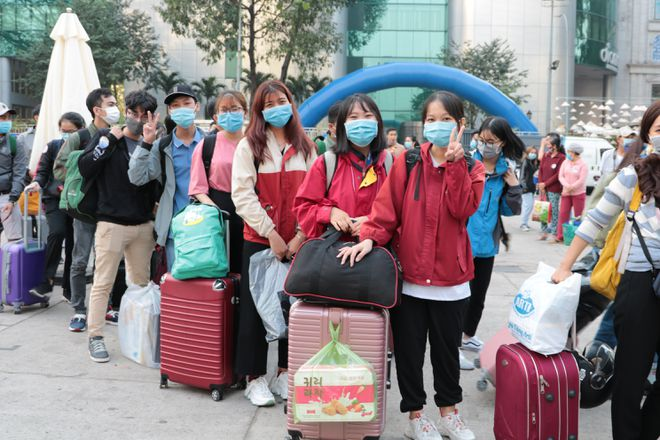 Photo: Thanh Nien
"Due to the complex development of the Covid-19, my family has encountered many difficulties. Being given a free air ticket to returning home for Tet is extremely meaningful to me", Le Thi Thu Tham, a student at Ho Chi Minh City University of Social Sciences and Humanities and a Quang Nam-based resident said at a ceremony seeing off 3,000 students and workers with difficult circumstances to return home for Tet holiday by free airplane and car tickets.
"My family was hard-hit by a severe storm that stroke the Central region in October last year. My house roof was blown away and plants were submerged under the floodwater. Facing such difficulties, it seemed that I could not go home to celebrate Tet with my family, I exploded with joy as receiving free round-trip flight tickets from the "Mang Tết về nhà" (Bringing Tet home) program", Tham was quoted by Thanh Nien Newspaper as saying.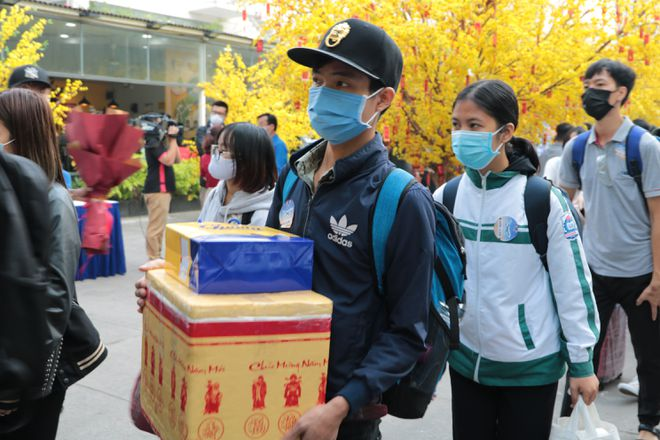 Photo: Thanh Nien
"This is truly an invaluable gift, a great encouragement for me to continue with my study", Tham added.
Speaking at the farewell ceremony, Mr. Nguyen Binh Minh, Chief Administrative Officer of the Ho Chi Minh Communist Youth Union Central Committee and Head of the program said "The program aims to spread the spirit of solidarity and mutual support as well as the determination of "no one left behind" of the nation. Besides, the program is expected to strengthen motivation for students and laborers to continue with their study and work".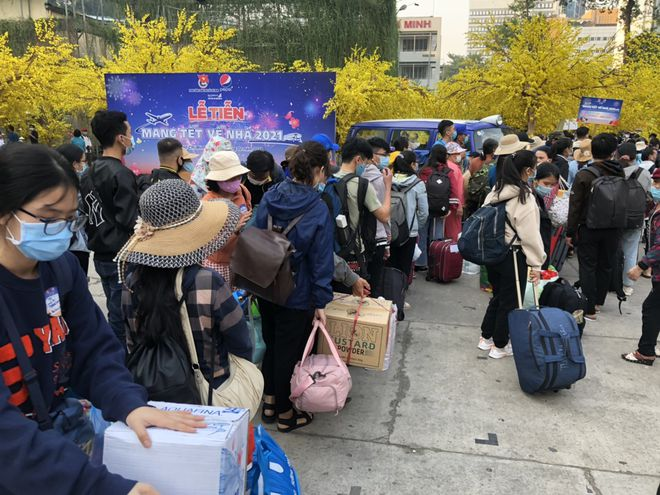 Photo: Thanh Nien
The Ho Chi Minh Communist Youth Union Central Committee presented 1,152 air tickets and 1,848 round-trip car tickets to students and workers. In addition, it handed over 4000 "Bánh Chưng" (Chưng Cake) to them.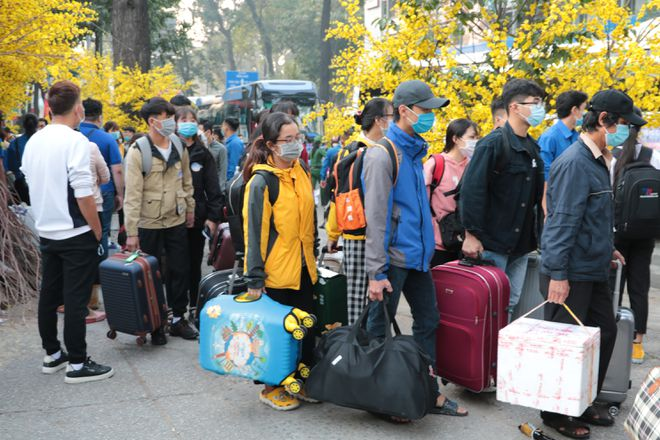 Photo: Thanh Nien
Tet holiday – Vietnamese Lunar New Year or simply Tet Vietnam is the most significant festival in the S-shaped country.
Tet holiday is a spiritual opportunity for living people to invite deceased ancestors to join family gatherings. This is also an occasion for members of the family to reunite after a long year of working far from home. Whatever they do and wherever people are, they quickly find ways to return to their hometowns and meet their loved ones.
Malie Nguyen