Three beautiful villas in Hanoi's suburbs for tourists to escape the summer heat
With only VND 1,1 milion, visitors can stay at a beautiful villa surrounded by quiteness and peaceful nature just about one hour drive from Hanoi.
Located in the surburban, about 40 – 60km from Hanoi, the tourists will find perfect and lovely villas for resting and staying away from the crowded, bustling city in the weekend.
De'bay Villa, Soc Son
De'bay is a resort complex near the woods, which is located in Minh Phu Commune, Soc Son, about one hour driving from the centre of Hanoi. This place has become a favourite spot for nature lovers with several "check-in" photos with artistic background.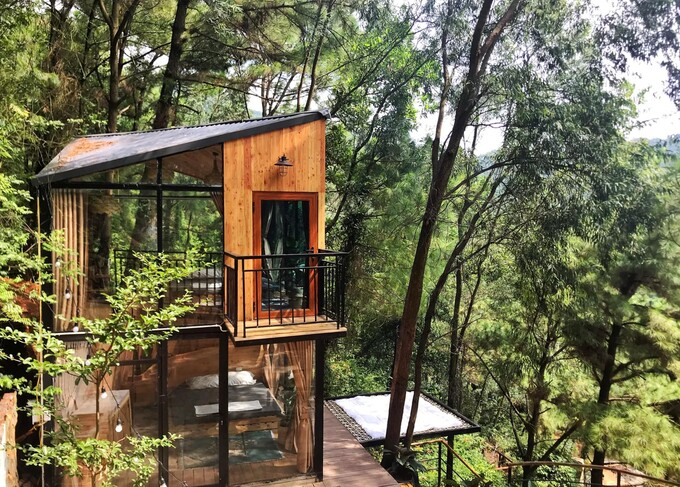 Photo: De'bay Villa
The villas stay hidden in Soc Son pine forest, away from local people and becomes a woodsy paradise for families and friends to get away from the summer heat. The visitors can enjoy swimming pools in the forest, snapping pictures, camping and cooking outside, or having barbecues.
The resort complex has a diverse system of bed rooms with five bungalow and the main luxurious villa. Each houses has its own characteristics such as Tiny Moon House with architectural glass that absorbs the light, Bunker House takes inspiration from old military car, Bird Nest House looks like a giant nest in the middle of the woods,…
U Lesa Retreat, Soc Son
Located in Soc Son and near De'Bay Villa, this resort complex will take the visitors into a green, fairy tale and dreamy world with unique bungalow that leads down to valley.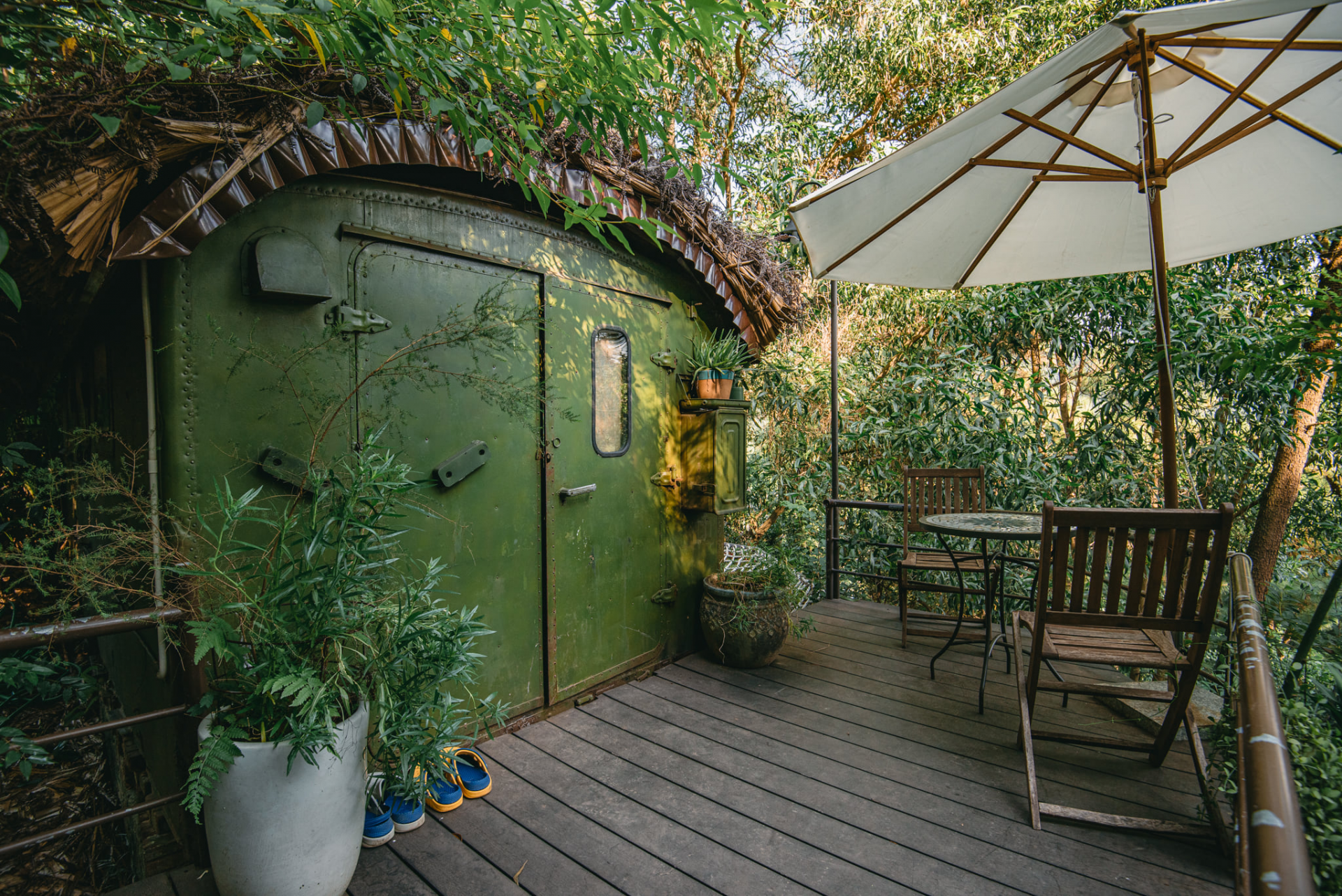 Tin Can House. Photo: U Lesa
U Lesa is a perfect choice for couples, families and group of friends who want a place to enjoy a peaceful summer vacation. Visitors can order different kind of food, BBQ dishes, and drinks from the bar nearby, and other activities such as swimming, cycling, and sports.
U Lesa Retreat includes 11 seperated bungalows with special name and architectural style such as Hobbit, Giant Pine, Dragon Cave, White House, Tin Can, and Osaka that attract tourists.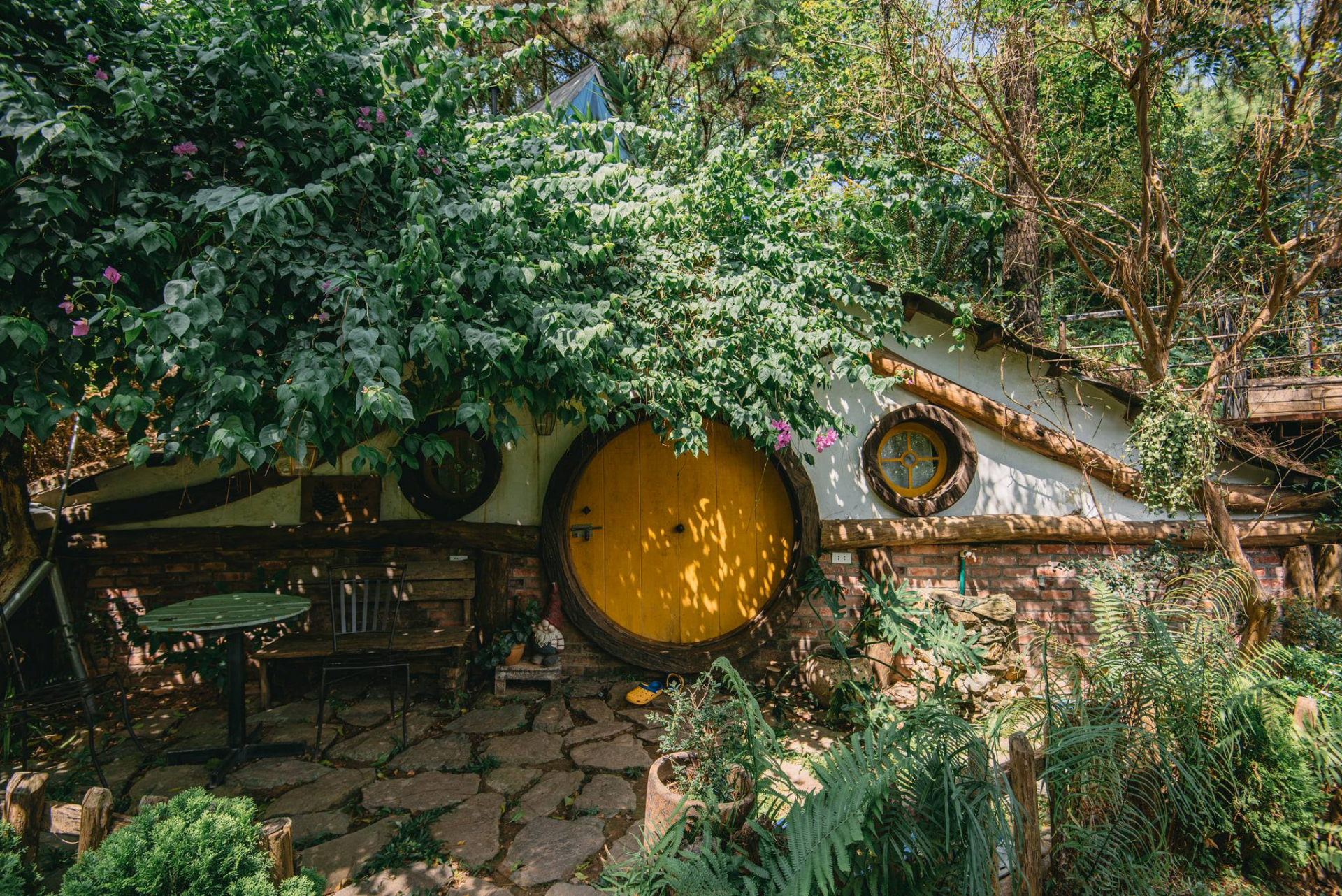 Hobbit House. Photo: U Lesa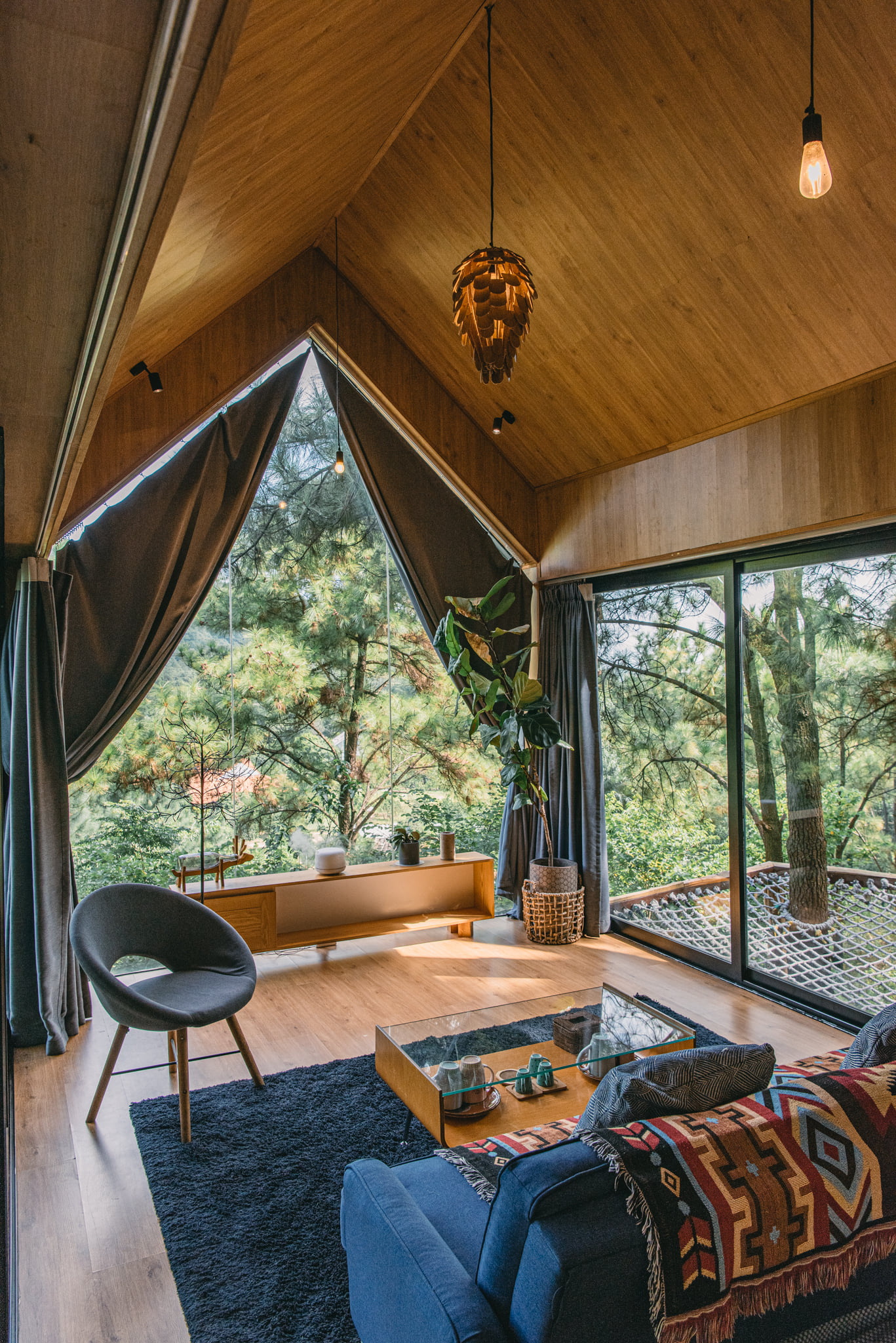 Photo: U Lesa
Topaz Villa, Ba Vi
Topaz includes one villa and two bungalows, which is located on the tea hill of Che village, Van Hoa Commune, Ba Vi, only 60km drive from the centre of Hanoi.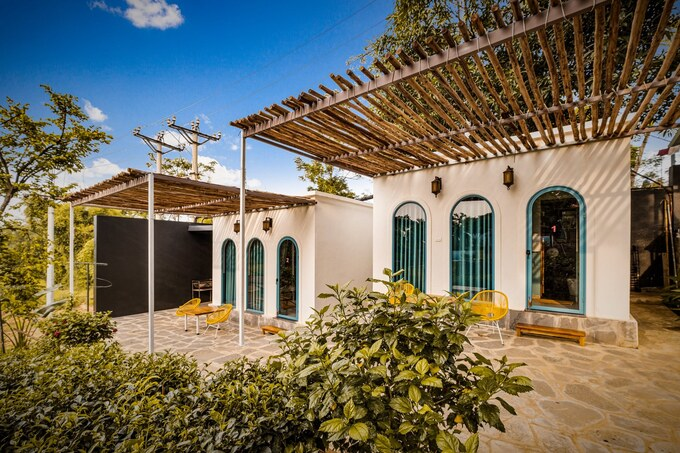 Photo: Topaz Villa
The villa is suitable for small group of families and friends, completed with a kitchen, living room, and seperated bedrooms. Topaz also has a large and comfortable swimming area, with water slides and other games that they can enjoy. The white and blue main theme makes Topaz stand out in the scenery of tea hills and beautiful gardens.
Amid the Covid-19 pandemic, the visitors will be asked to clean their hands, wear masks and check the temperature before and after checking in.