Vietnam's top 7 road trips: Lonely Planet, with video
Lonely Planet has recently recommended seven best road trips in Vietnam with wonderful landscapes that will definitely attract motorcyclists and car riders.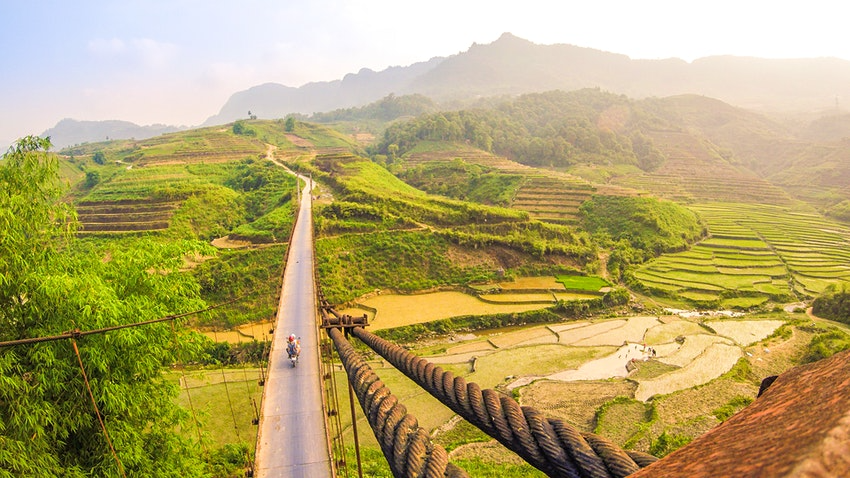 Vietnam is perfect for exploring on two or four wheels. Photo: Getty Images
Seven road trips in Vietnam has just been listed as best road trips by Lonely Planet. The Australian version of renowned travel guide described Vietnam as "Misty mountain passes in the north, bumpy rice field-flanked tracks in the south and glorious coastal highways stretching along its spine, Vietnam just begs to be explored on four or – more commonly – two wheels." and gave their pick of the below Vietnam's best road trips.
Hai Van Pass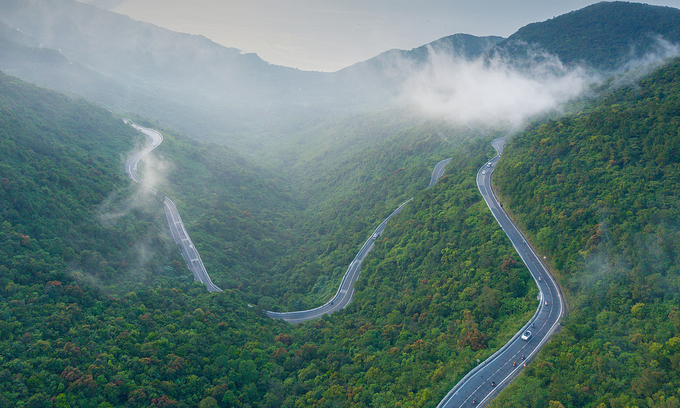 Hai Van Pass in central Vietnam. Photo: Shutterstock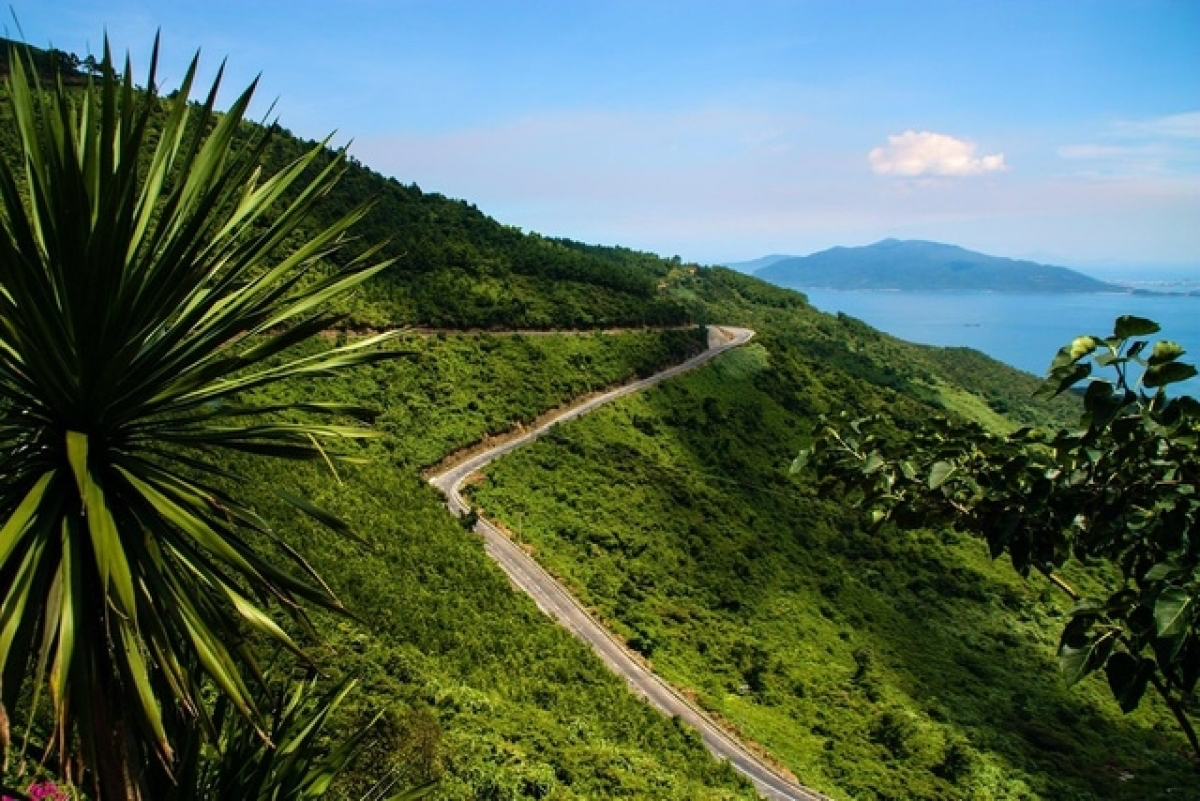 Stunning Hai Van Pass. Photo: VOV
The Hai Van Pass is bordered by jungle-clad mountains on one side and cliffs plunging down to the East Sea on the other, a dramatic setting that has made this road one of the most Instagrammed in the world (with a whopping 4298 pictures per mile). Stop at the mid-way point for a Vietnamese iced coffee, and admire the Indochina-era Hai Van Gate and the remains of several French fortifications. While the pass officially ends at the windswept Lang Co Beach at its northern end, most travelers will continue another hour or so to the former imperial city of Hue, according to Lonely Planet.
Ha Giang Loop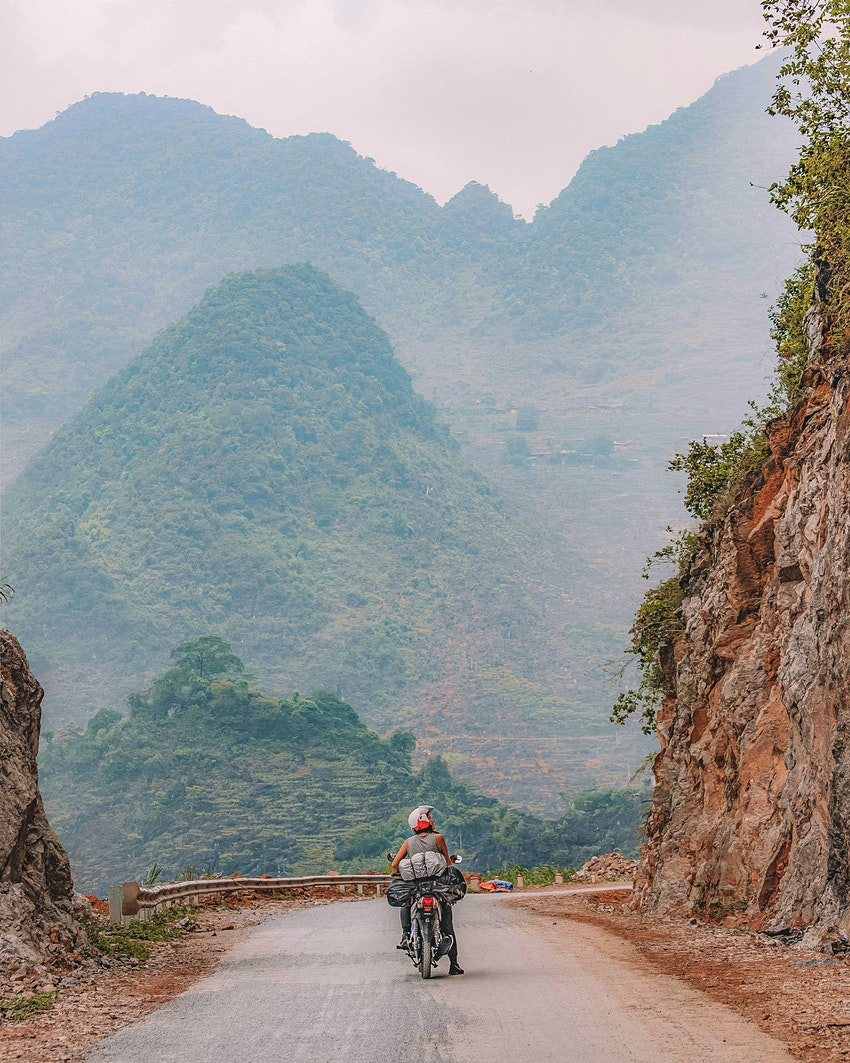 Epic scenery awaits on the Ha Giang Loop. Photo: Getty Images
The Ma Pi Leng Pass is widely considered to be the most scenic section of the Ha Giang Loop due to its jagged mountains which surround the emerald Nho Que River. Guests are reminded to factor in half a day to enjoy a quiet boat trip with a spot of swimming on the river.
Stunning scenery of Ha Giang Loop. (Video: Vn Express)
Cao Bang to Ban Gioc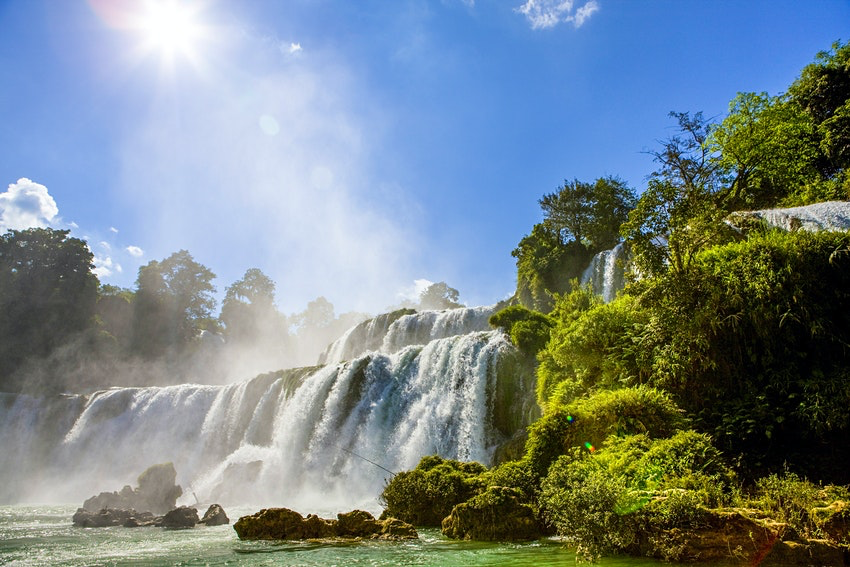 The Ban Gioc Waterfalls make a memorable end point to this road trip. Photo: Shutterstock
Another one of the best road trips in Vietnam is the drive between Cao Bang and the cascading Ban Gioc Waterfall which can be found on the border with China. This route takes adventurers through some of the most pristine pastoral terrain found throughout Northern Vietnam. When travelling around here, lush farmlands, stilt villages, and crystal clear lakes all feature on the itinerary, cited VOV.
Da Lat to Nha Trang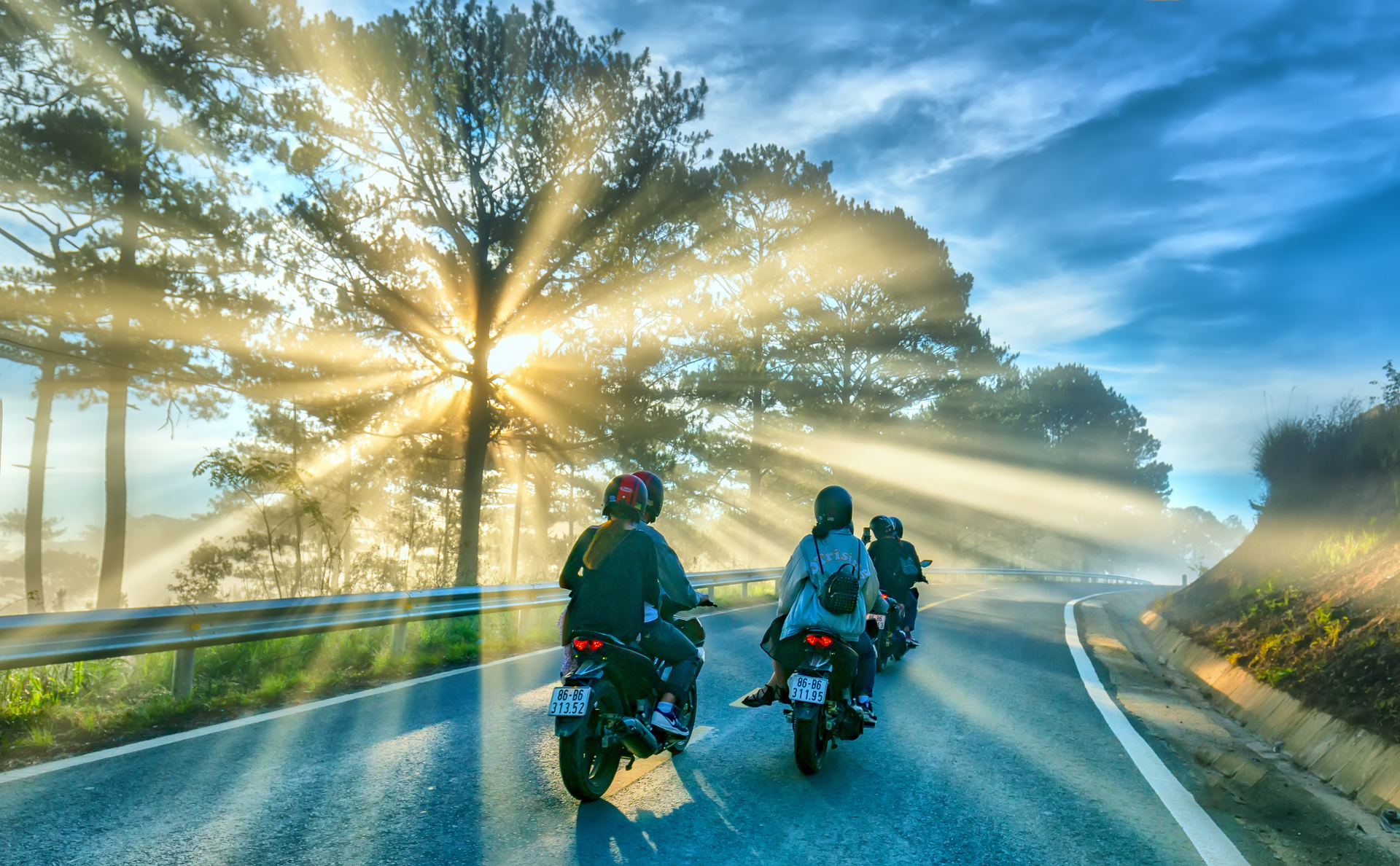 Motorbike drivers travel on Bao Loc mountain pass in Da Lat. Photo: Shutterstock
Begin in the hillsides around Dalat, originally founded as a salubrious hill station where French colonists flocked to get away from the oppressive Saigon heat. This is a very unique area of Vietnam, where the scent of pine trees hangs in the air and farms cultivate strawberries, coffee and flowers instead of rice. The paved QL27C road unfurls around hills and through tiny villages all the way to the coast, where a dip in the turquoise waters of Nha Trang Beach make for a worthy close to this trip, according to Lonely Planet.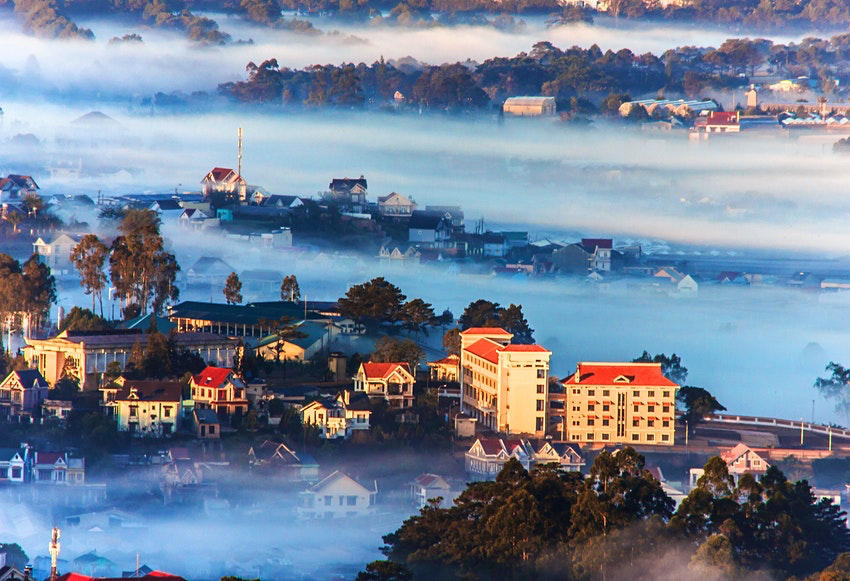 Dalat is a former French hill station with a unique microclimate. Photo: Lonely Planet
Ho Chi Minh city to My Tho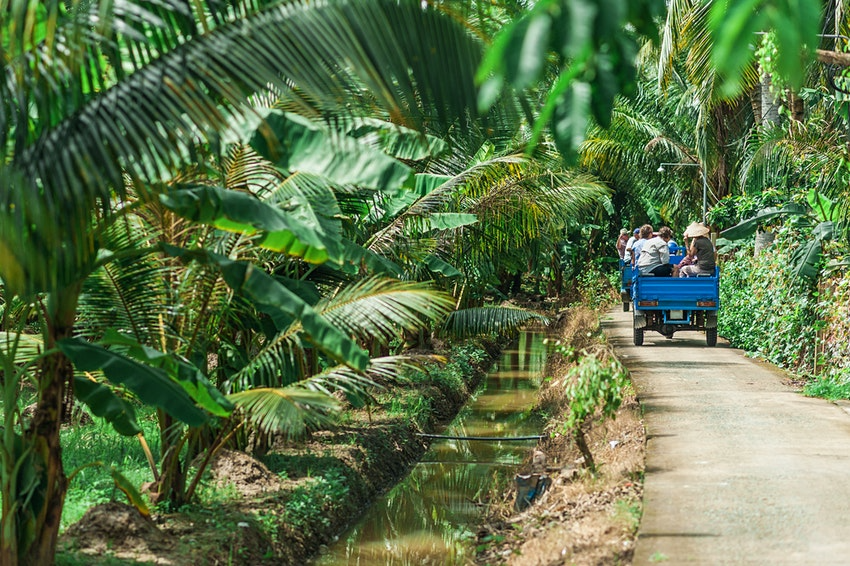 Slow down the pace with a road trip around the Mekong Delta. Photo: Getty Images
Fifth place goes to a drive from Ho Chi Minh City to My Tho city in Tien Giang province. The drive typically allows visitors to take their feet off the gas and lose themselves in the tiny riverside laneways and byways. Here, life moves at a very different pace compared to the buzzing streets of Ho Chi Minh City.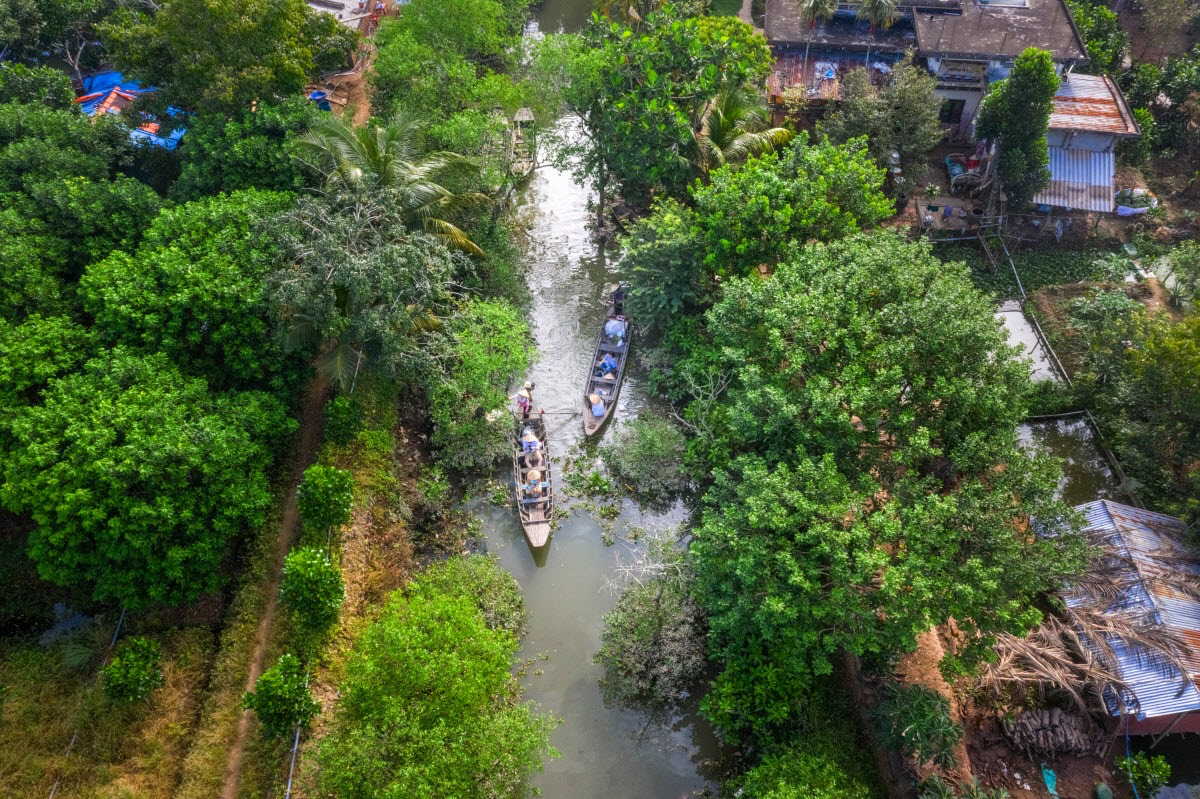 Tourists enjoy a boat tour in Tien Giang Province. Photo: Shutterstock
Con Son Island
Bike between blissful beaches on Con Son Island. Photo: Getty Images
Isolated from the mainland for many years, the Con Dao islands are one of the country's best natural wonders. Con Son, the largest and only inhabited island of the archipelago, has just one main road stretching across its length, making a motorbike trip here not only the best way to see the rural splendour of the island, but also the best way to beach hop your way from one gorgeous deserted spot to the next, according to Lonely Planet.
Ho Chi Minh Highway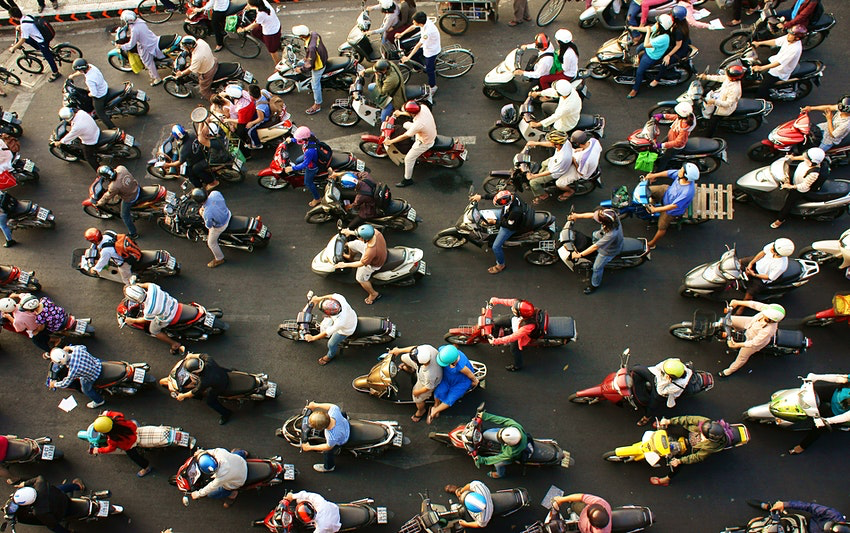 Join the throng of motorbikes that fill Vietnam's roads on the epic ride from HCMC to Hanoi. Photo: Shutterstock
The Ho Chi Minh Highway that connects Hanoi and Ho Chi Minh City is one of the best road trips nationwide. Driving a motorbike along the 1,880km road in about two weeks represents the most exciting experience for many adventurers.
Follow the road along the Truong Son mountain range as it snakes its way past sleepy hamlets, where the smell of coffee from nearby plantations hangs thick in the air. From barren plateau rise forested mountains as you reach Central Vietnam, considered the most scenic stretch of this epic road trip, cited Lonely Planet.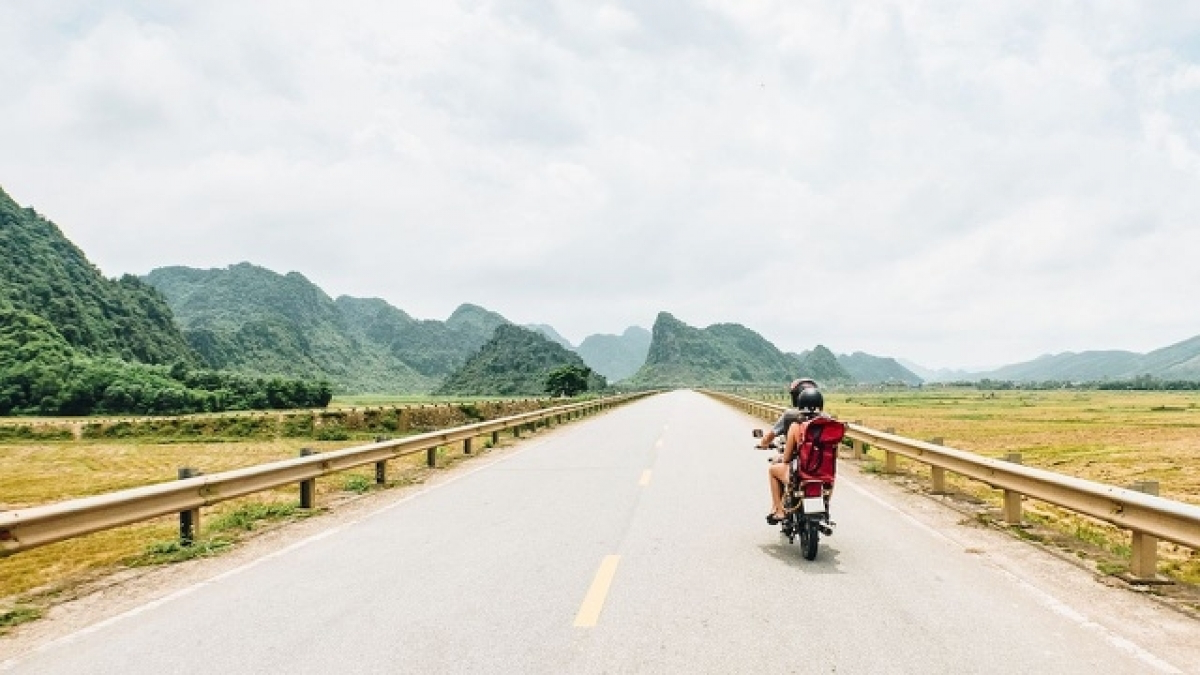 Ho Chi Minh Highway connects Hanoi and Ho Chi Minh city. Photo: Lonely Planet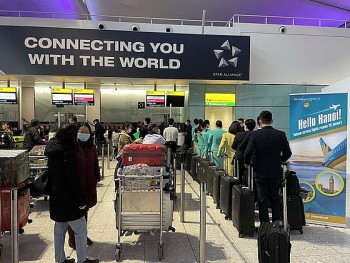 Economy
The first two commercial flights from Europe operated by national flag carrier Vietnam Airlines landed at Hanoi's Noi Bai International Airport on January 26 after a gap of almost two years due to the Covid-19 pandemic.