Three cafes attracting youngsters in Hue
If you're planning to travel to Hue, don't miss out on the opportunity to check-in at three following famous coffee shops.
The coffee shops with unique and romantic spaces have become hot check-in spots for any young people stepping on Hue. Here are such cafes that you should not miss.
"Mắt biếc" cafe
Address: Bao Vinh, Huong Vang, Huong Tra, Thua Thien Hue.
Opening hours: All day
Score: 4.4/ 5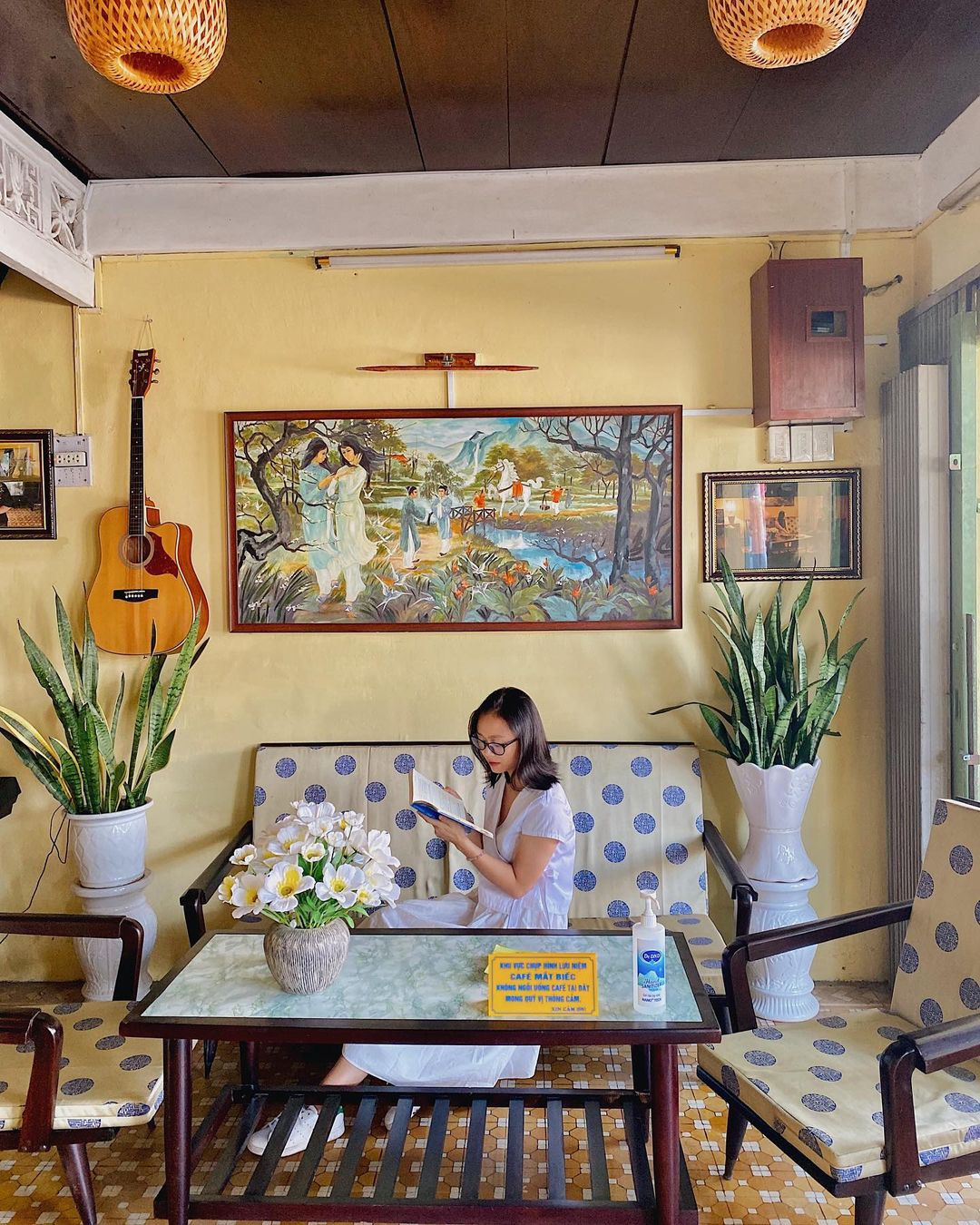 Photo: Sinhvatkidieu/via Zing News
"Mắt biếc" cafe, inspired by the namesake film of director Victor Vu, has become a favorite check-in point in Hue. Its space is completely maintained as the setting in the film, bringing visitors interesting experiences. The café boasts nostalgic a vibe with rustic wooden furniture and vintage-style tiled floor, according to Zing News.
The café offers a simple menu including tea and coffee at reasonable prices. Apart from enjoying coffee, many youngsters come to the "Mắt biếc" coffee shop to have small talks or sing.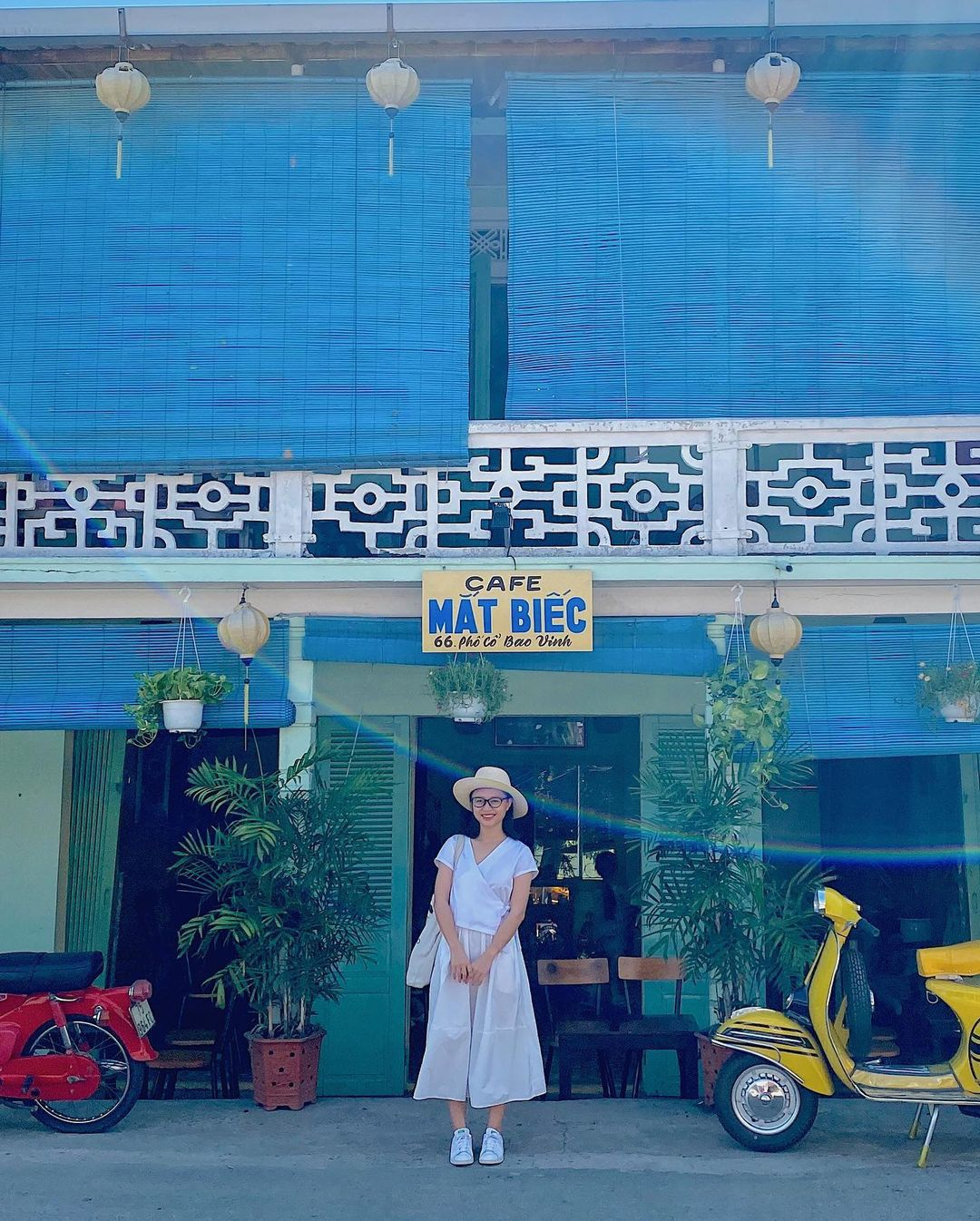 Photo: Sinhvatkidieu/via Zing News
Customers' reviews:
Nguyen Thi The Lan: "Although its space is small, the café has perfect check-in corners and reasonably-priced drinks. Especially, sitting at the café, you can both look out of a bustling street and a poetic river".
Tri Nguyen: "The shop owner is enthusiastic and friendly. The drinks are delicious".
Hanok Cafe
Address: Nguyen Cong Tru, Phu Hoi, Hue City, Thua Thien Hue.
Opening hours: 7 a.m- 10 p.m
Score: 4.4/ 5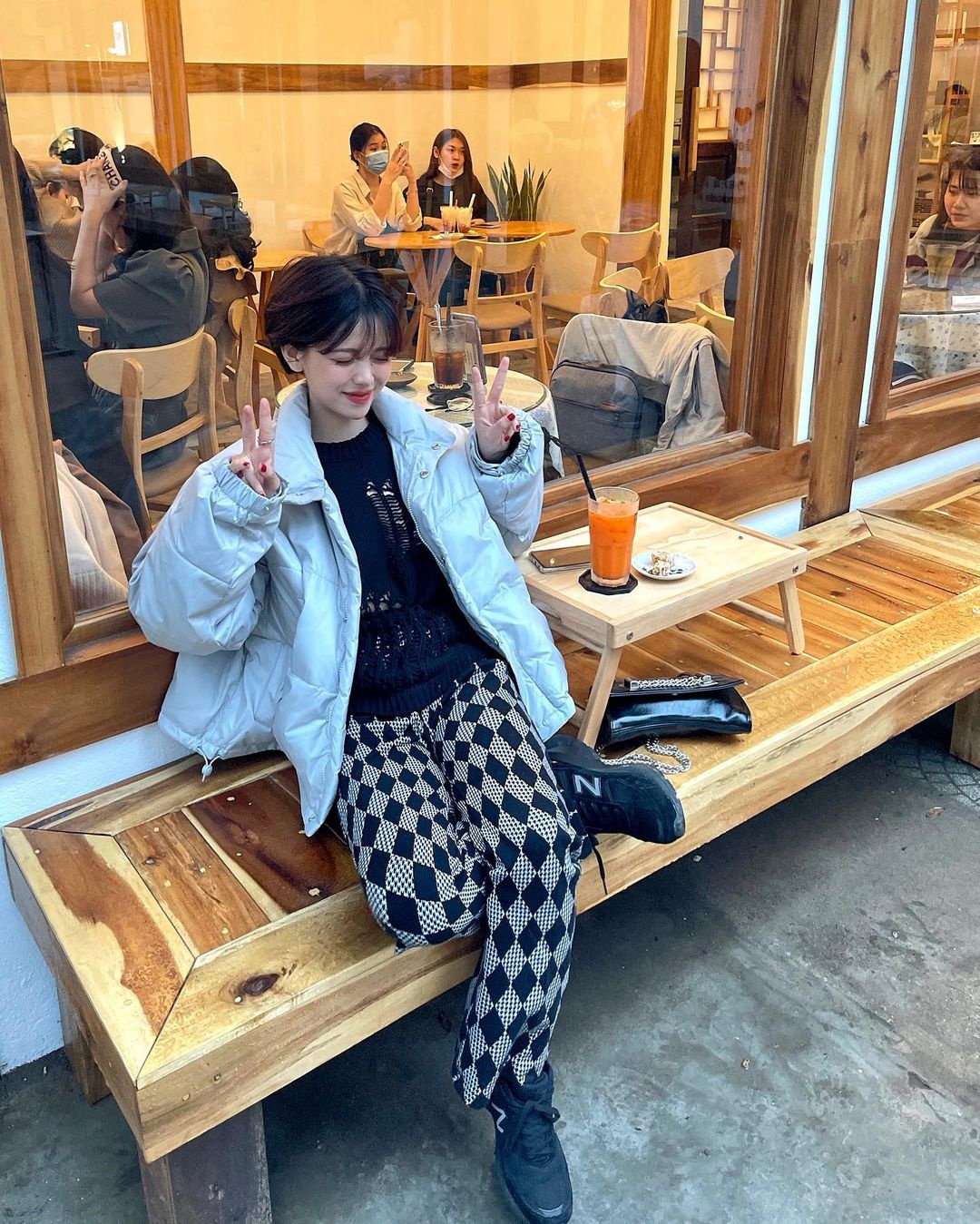 Photo: Zing News
The coffee shop is designed in the architecture of a traditional Korean hanok house with wooden doors and tiled roofs. Hanok Cafe owns a quite large and airy space which is suitable for groups of friends or the whole family. The drinks are priced from VND25,000 – VND 45,000 (US$ 1.09-US$1.95).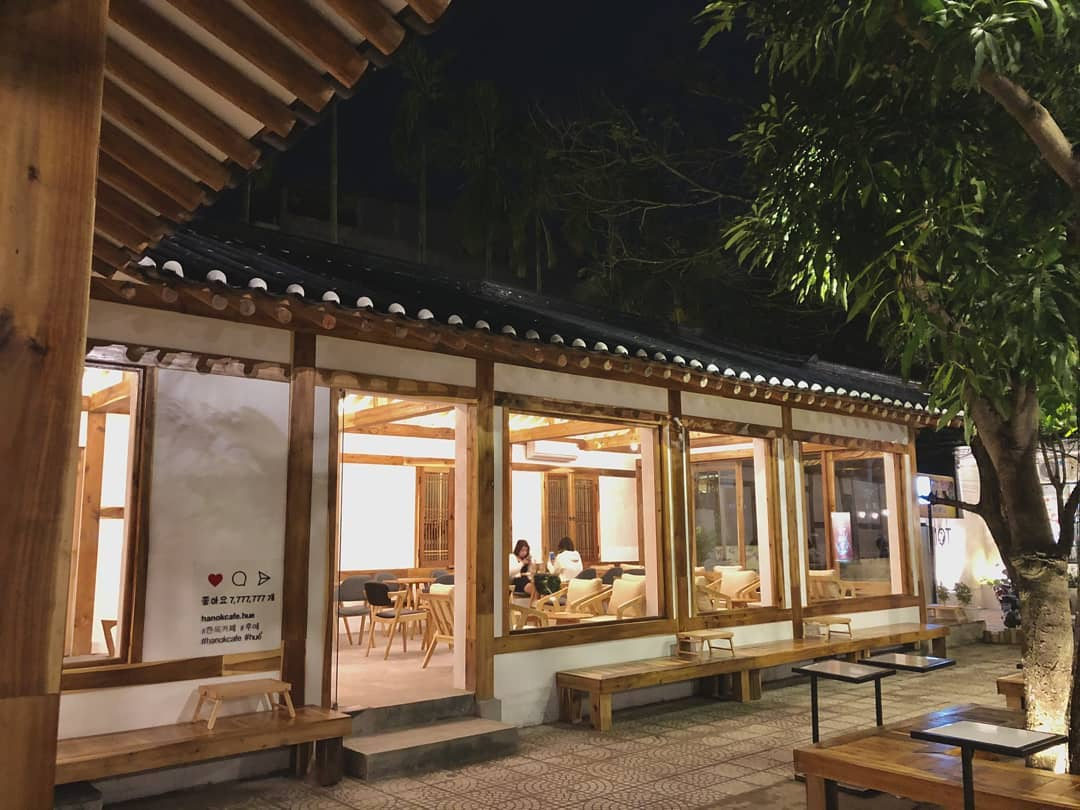 Photo: Hanokcafe. hue
Customers' reviews:
Hoang Tuan: "Hanok Café has a beautiful view. The staff are friendly. The space is tranquil and airy."
Ta Thanh Tung: "Customers can choose to sit inside with air-conditioner or outside with many ornamental trees. The drinks are delicious and distinctive. The shop's main colors are white, yellow and blue".
La Gare Bistro
Address: Phan Chu Trinh, Vinh Ninh, Hue City, Thua Thien Hue.
Opening hours: All day
Score: 4.3/ 5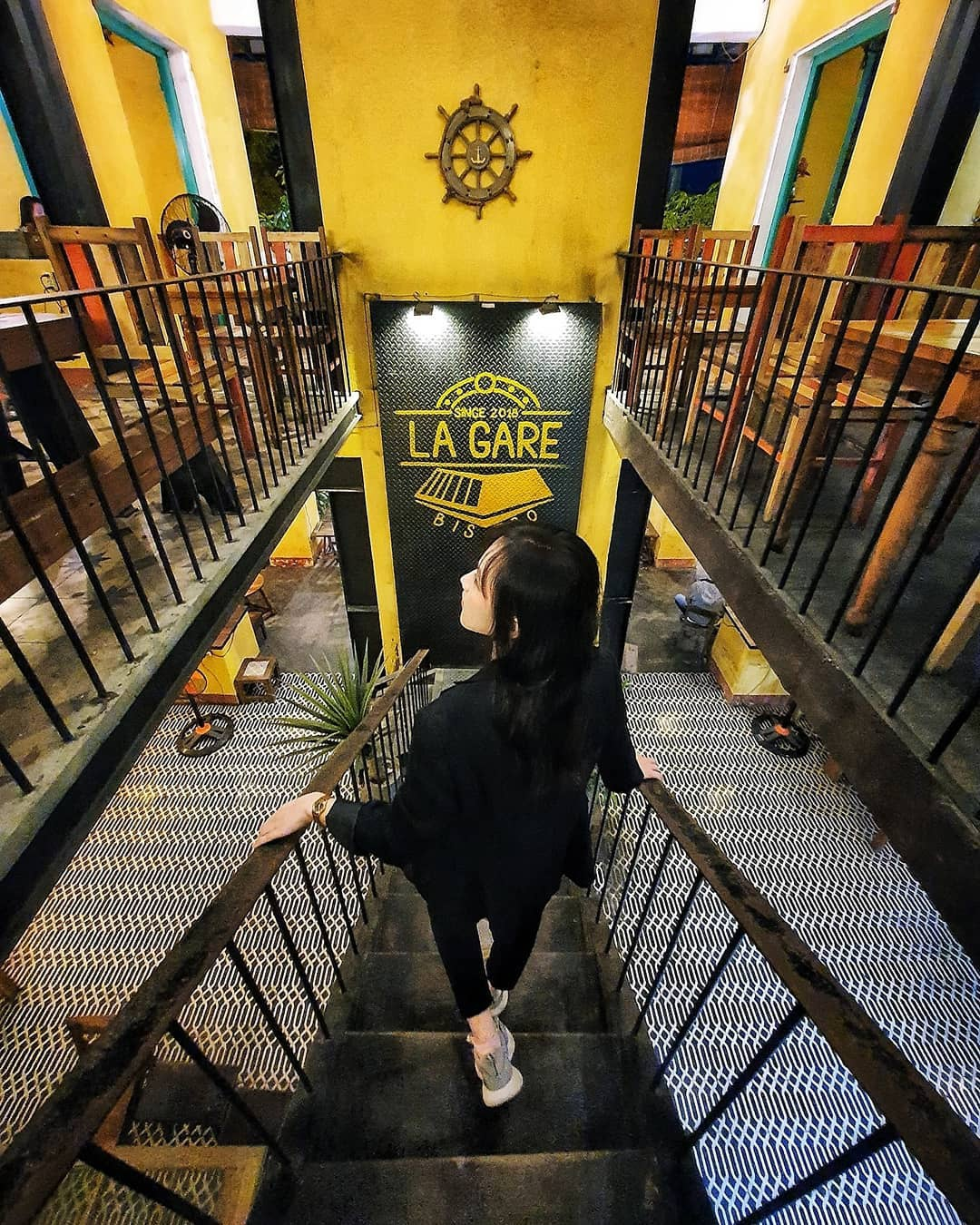 Photo: Phuongnhu_52/ via Zing News
With the classical yellow hue and embossed brick walls, La Gare Bistro bears characteristics of the Western-style. Each corner of the café is meticulously bedecked which serves Instagramable background for stunning check-in photos.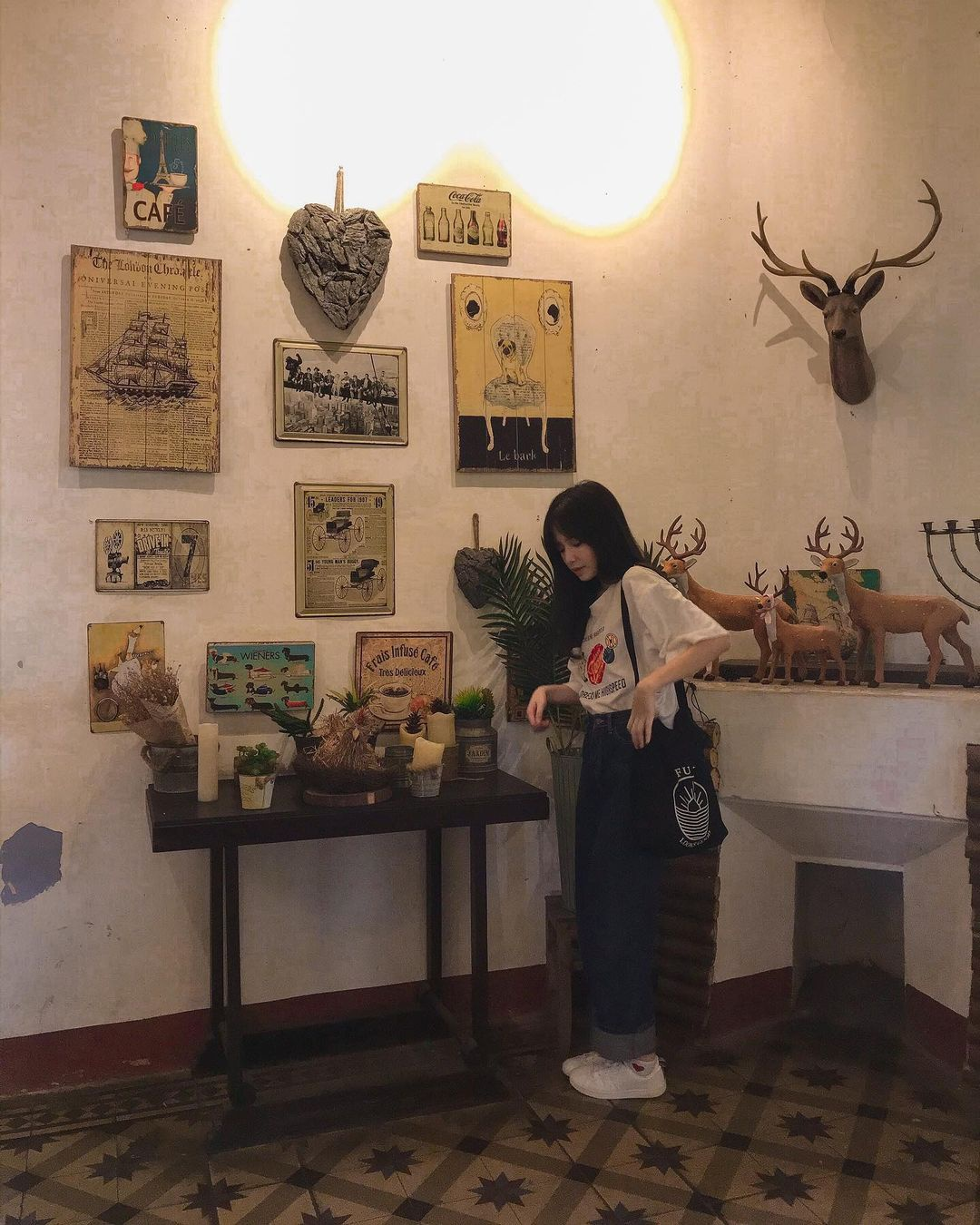 Photo: _Jessie.h_/ via Zing News
Customers' reviews:
Thuy Tran: "Drinks are perfect but they are a little expensive. The shop is not equipped with air-conditioners, so, it is quite hot in summer. The tables are low which are not appropriate for studying."
Tue Quy: "La Gare Bistro has a unique architecture. Drinks are diverse. The staff are helpful and enthusiastic".
Ngang cafe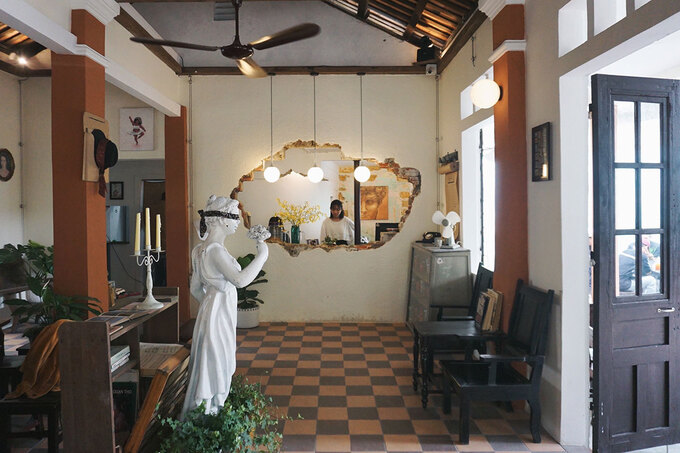 Ngang cafe. Photo: Vnexpress
Address: 14/235 Ba Trieu
Nestled in a small alley on a bustling street in Hue, Ngang cafe boasts a serene ambiance that helps guests escape from the hustle and bustle of daily life, said Vnexpress.
A highlight of Ngang cafe is its large yard where is always engulfed with sunshine. In addition, it has an airy indoor space for those who want to read books or sip coffee.
The prices of drinks range from VND 15,000 to VND 30,000 (US$ 0.65- US$ 1.3).