4 cafes with New-Year-themed decorations for festive check-in
As the Lunar New Year is coming to town, the cheerful, festive atmosphere is felt in almost every drinking establishment. In the middle of Ho Chi Minh city, there are four such places with outstanding New-Year-themed decoration for cafe lovers.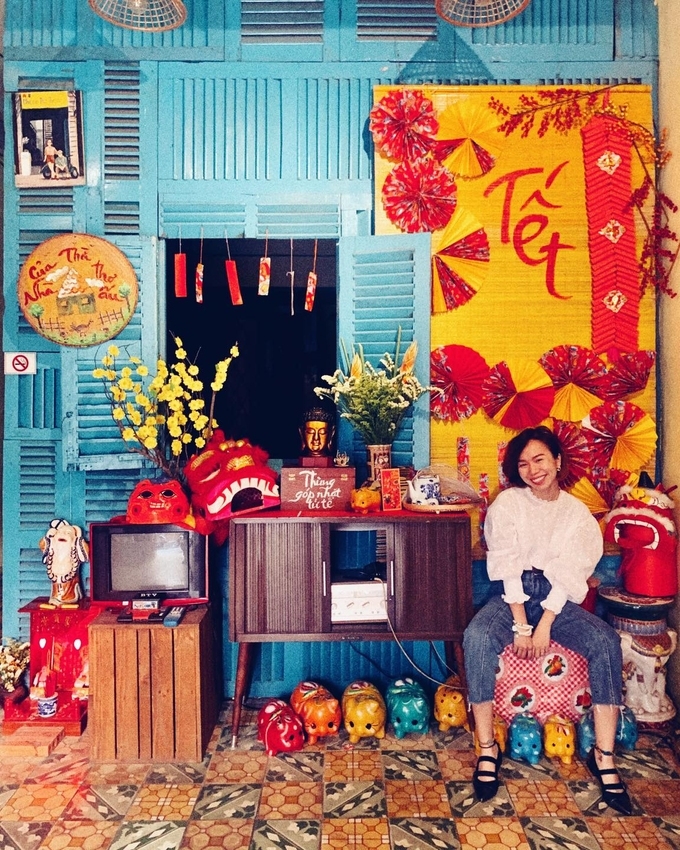 (Photo courtesy of Dong Le Quynh Huong/ via VNE)
Nha Minh cafe is nestled in an alley at District 3's Cach Mang Thang Tam Street. The cafe boasts retro style, so on Tet occasion, it is more nostalgic thanks to traditional decorative items.
At the decorative corner, coffee lovers can have instagrammable check-in photos with nice background.
With two rooms, Nha Minh cafe can accommodate up to 40-50 guests. Drink price ranges from VND 30,000 - 40,000 (US $1.3 - 1.7).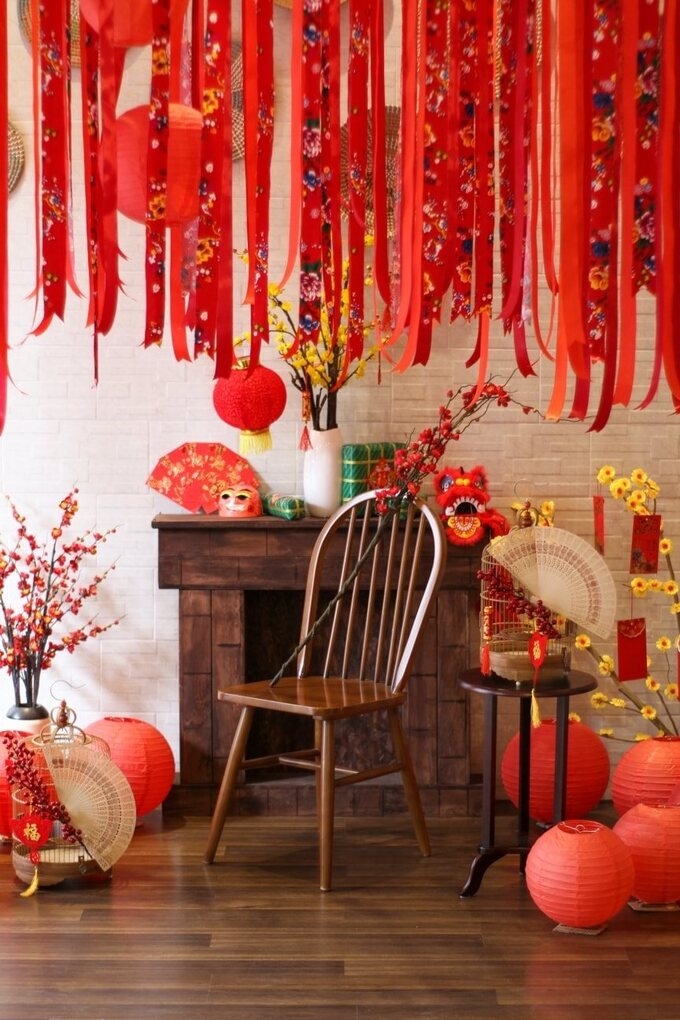 (Photo courtesy of De Olla Cafe)
Located on Hoang Hoa Tham street (Binh Thanh district), De Olla Cafe covers an area of 70 sq.m, which can accommodate 60 guests at a time. The cafe is a household name of many Saigonese thanks to its festive-themed decorations on every occasion.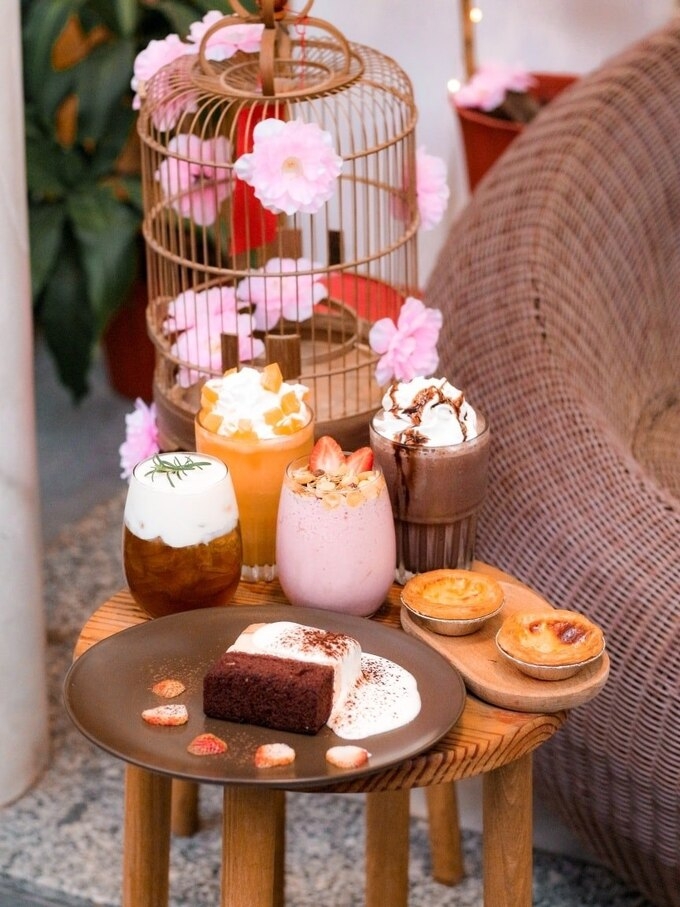 (Photo courtesy of De Olla Cafe)
Drink prices range from 27,000 - 45,000 VND (US 1.17 - 1.95), free parking.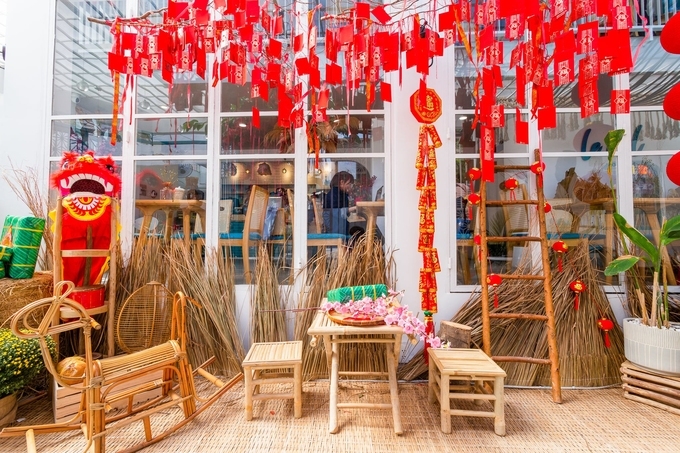 (Photo courtesy of Le Ciel Cafe)
Given its theme color is blue and white in Mediterranean style, Le Ciel Cafe still pampered guests with small scenes in the spirit of the Lunar New Year.
The small corner imitates the scene in front of the front yard on Tet holiday, with bamboo furniture, banh chung, banh tet, peach branches.
(Photo courtesy of Le Ciel Cafe)
The cafe can accommodate some 40 guests, including yard, ground floor and mezzanine. The outdoor space is suitable for diners who want to take Tet photos.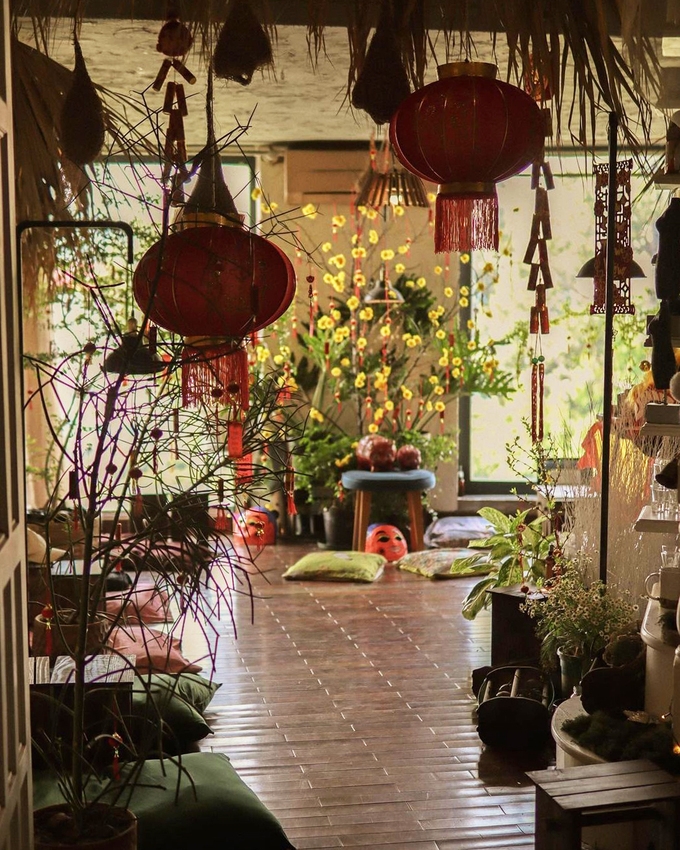 (Photo courtesy of Bep Nha Mo)
Another suggested address is Mo Di Hoi cafe on the 4th floor of apartment 145 Nguyen Trai (District 1). To welcome the coming Lunar New Year, the cafe is decorated with apricot tree, masks, red lanterns, etc.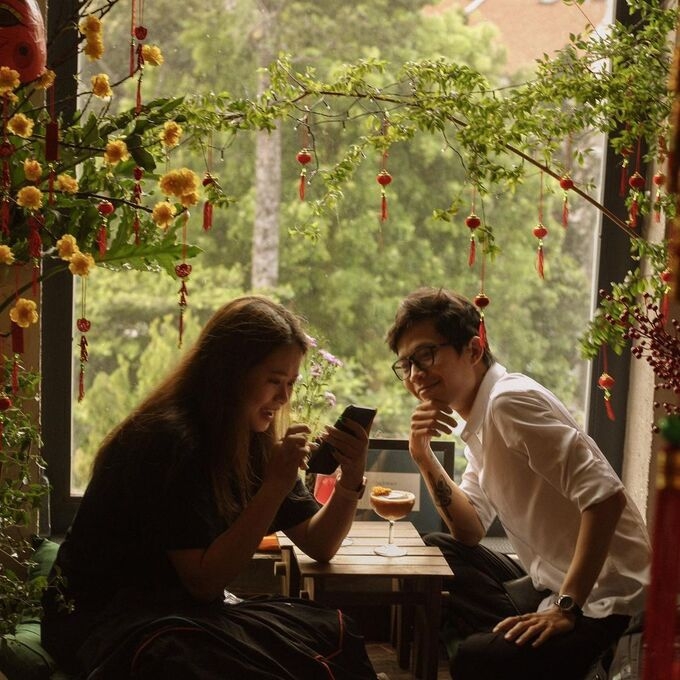 (Photo courtesy of Bep Nha Mo)
The place offers green space with a number of trees.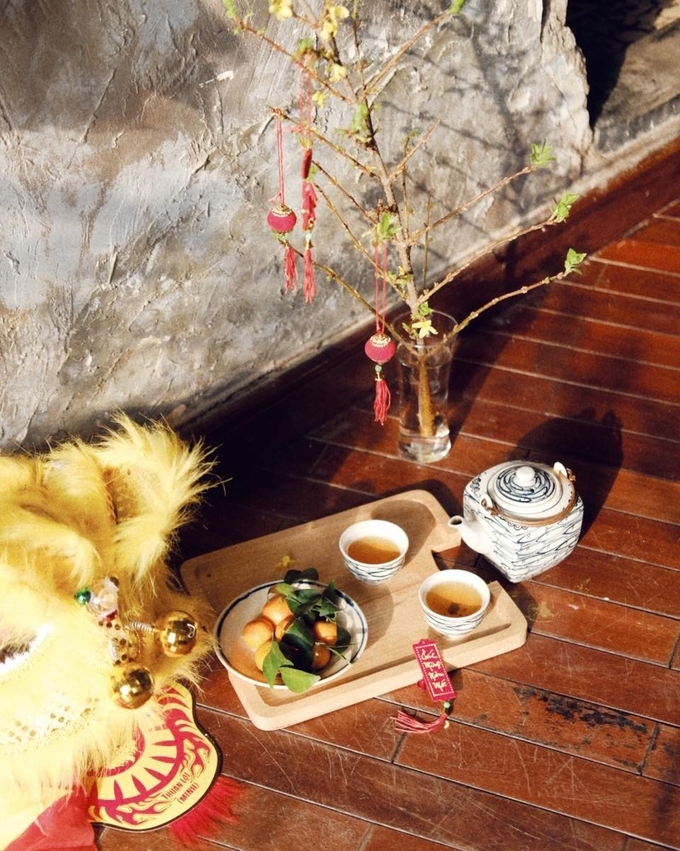 (Photo courtesy of Bep Nha Mo)
Food and drink menus cost about 50,000 - 145,000 VND (US $2 - 6.3)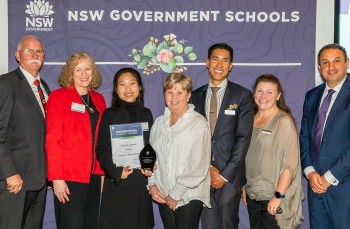 Overseas Vietnamese
The award for international students studying at New South Wales state schools (Australia) honors excellent ones from many countries, including a Vietnamese female student.