Three Taiwanese sentenced to over 10 years in prison for phone scam
The gang leader was sentenced to 15 years in prison while two accomplices received jail terms of 13 years and 10 years.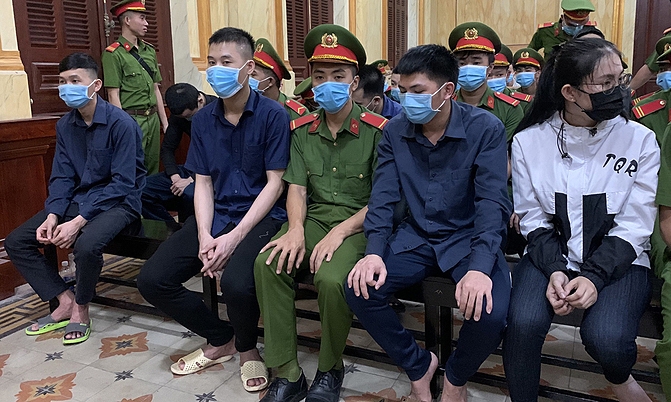 Members of a phone scam gang at a trial in HCMC, November 19, 2020. Photo by VnExpress/Duong Trang
Three Taiwanese men posing as police officers were among 10 phone scammers jailed in Ho Chi Minh City for swindling VND10 billion (USD 430,944) out of their Vietnamese victims, Vnexpress reported.
Phone scams targeting Vietnamese have been common in recent years, with HCMC police in particular warning of groups of foreigners, mainly Chinese and Taiwanese colluding with locals in the pursuit of such fraudulent activity.
According to the indictment, the 13-member gang sourced the personal info of mainly elderly Vietnamese bank account holders online. They then proceeded to telephonically accuse their victims of criminal or money laundering activities, threatening arrest in the absence of a deposit to "assist with the investigation."
The gang's bank accounts were all emptied on receipt of the stolen cash.
The defendants all admitted to their crime in court, some claiming to have been hired simply to withdraw cash on behalf of the Taiwanese ringleaders.
Pan Chu Lin, 23, identified as the gang leader was sentenced to 15 years in prison while accomplices Chiu Po Sung, 23, received a jail term of 13 years, and Hou Po Ta, 27, got 10 years.
The seven Vietnamese citizens who assisted the Taiwanese trio, who masqueraded as police officials on the phone, were sentenced to between 5-12 years in prison.
All were charged with fraudulently appropriating property, the court ruled on November 19.
In May, six Taiwanese also jailed for swindling over VND 5.5 billion (USD 236,000) from Vietnamese citizens in a phone scam.
The Quang Nam People's Court in central Vietnam found the 12 guilty of participating in a swindling scheme that involved people masquerading as officials on the phone.
The Taiwanese and their Vietnamese accomplices first opened several bank accounts. They then look on the Internet for the personal info of Vietnamese who have bank accounts, then used a software to create fake phone numbers and contacted the victims.
They masqueraded as authoritative figures, for example officials from the Ministry of Public Security, saying they were investigating criminal cases like drug trafficking, and demanded that the victims send money into the bank accounts they had prepared earlier to "assist with the investigation," the court heard./.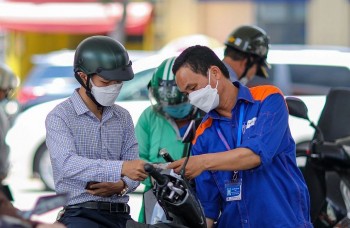 Economy
Vietnam Business & Weather Briefing (Oct 2): Binh Duong lures foreign investors with special care, the North and Central regions continue to have heavy rains, leading to the risk of flooding, flash floods, and landslides.