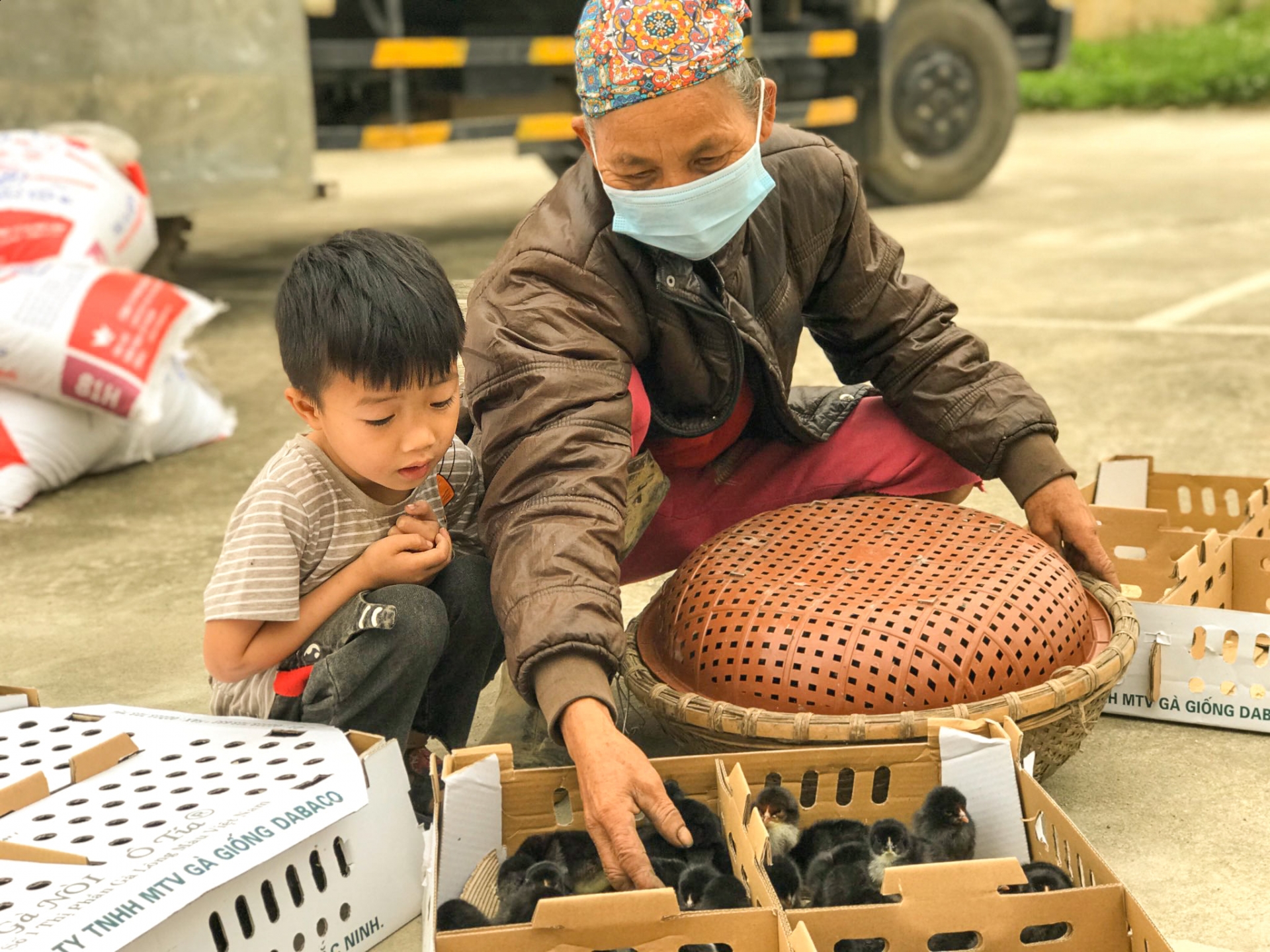 107 households in difficult circumstances in four project communes of Yen Thuy district (Hoa Binh province) received with one-day-old chicks, bran and vaccines. Source: World Vision Vietnam
Continuing to join hands with the Vietnam's Government, communities and local partners in the Covid-19 pandemic response and recovery, World Vision Vietnam are working with families to ensure children and families have enough food to eat to meet their nutritional needs by increasing crop and livestock production and productivity.
The Covid-19 global outbreaks have seriously affected people's living quality, especially poor and near-poor households with most vulnerable and representative children in Yen Thuy district, Hoa Binh province. Specifically, the pandemic has caused limited travel, delayed production, so people could not earn a living through labor work anymore; their income sources have become increasingly limited.
Their life was not easy before the pandemic but it has become even harder now because of Covid-19.
Facing this situation, World Vision Vietnam Area Program coordinated with district and commune governments to identify the most vulnerable households and provide them the tools they need for a sustainable livelihood.
107 households in difficult circumstances in four project communes of Yen Thuy district has received with one-day-old chicks, bran and vaccines.
This is the organization's effort to provide households with short-term income, help ensure food security and meet children's basic nutritional needs.
In addition to the input support, World Vision Vietnam also cooperated with Yen Thuy Agricultural Service Center and the commune agricultural/forestry extension workers to organize Farm Field School workshops, as well as closely supervising and guiding households to ensure maximum breeding efficiency.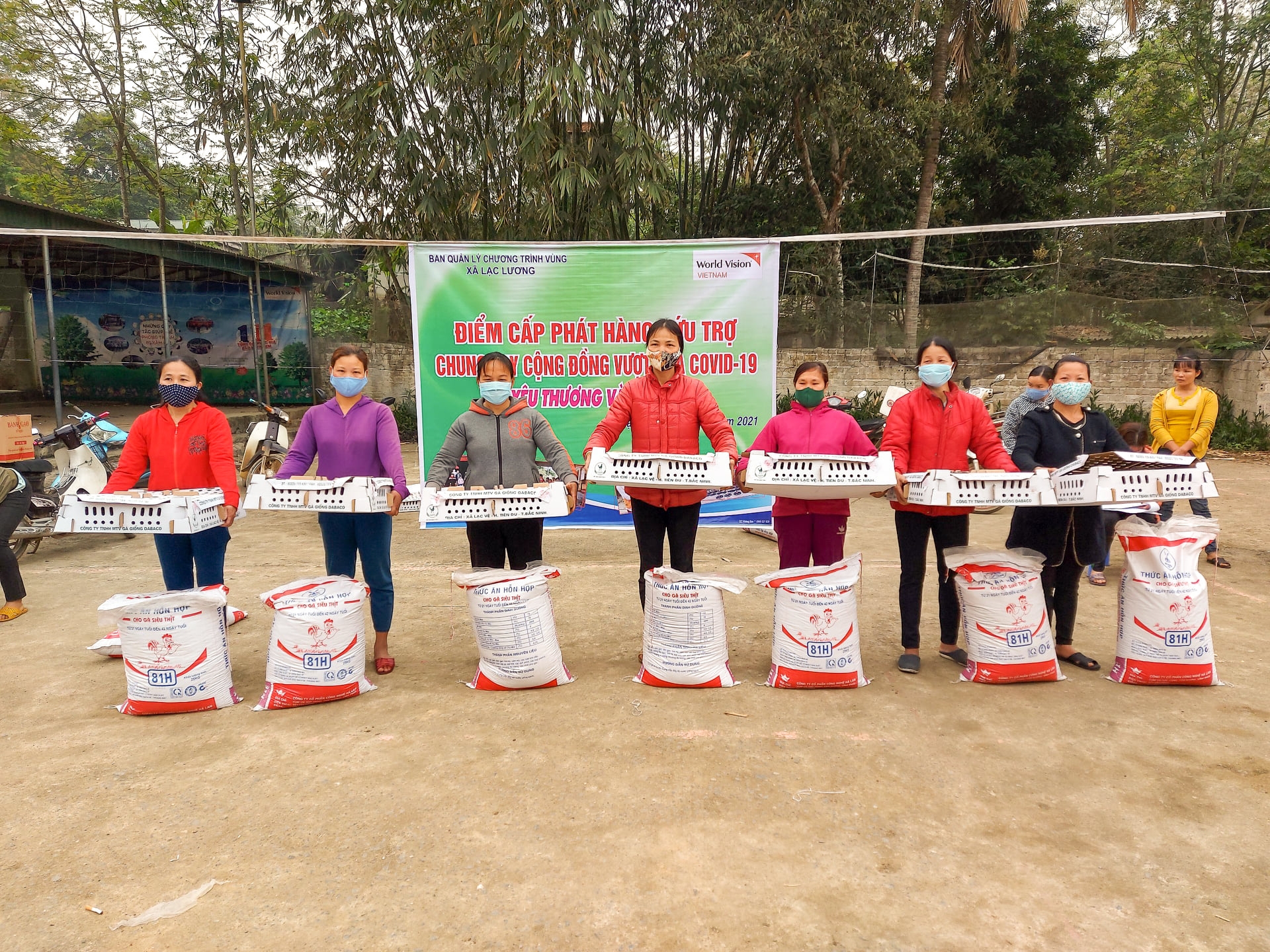 This aid aimed at improving their food security through the livelihoods restoration activities of chicken rearing. Source: World Vision Vietnam
This series of activities is part of World Vision Vietnam's Covid-19 national response and recovery program. The program, with a budget of USD 800,000 has been supporting more than 1.7 million people in 35 Area Programs of World Vision Vietnam (present in 35 districts across Vietnam's 14 provinces and cities), of which 612,034 people are direct beneficiaries.
For those who are not as familiar, World Vision is a global Christian humanitarian, development, and advocacy organization that provides short and long-term assistance to 100 million (and counting) people worldwide. Their focus is the well-being of the most vulnerable children.
Their work can be seen in the nearly 100 countries where their 45,000 staff members are based and they are one of the forefront agencies we have come to know as providers of emergency relief, voices of justice, fighters of poverty, and advocates for equality.
The organization started working in Vietnam in 1988. Since then, World Vision has implemented many relief and development programs, partnering with the Vietnamese government, other NGOs, and communities./.
Hannah Nguyen