In Photos: Pandemic-hit commune disinfected after 4 Covid-19 cases confirmed
Soldiers from Hanoi Capital High Command disinfected Kim Son Commune in Gia Lam District, Hanoi, on May 9, after four Covid-19 cases were detected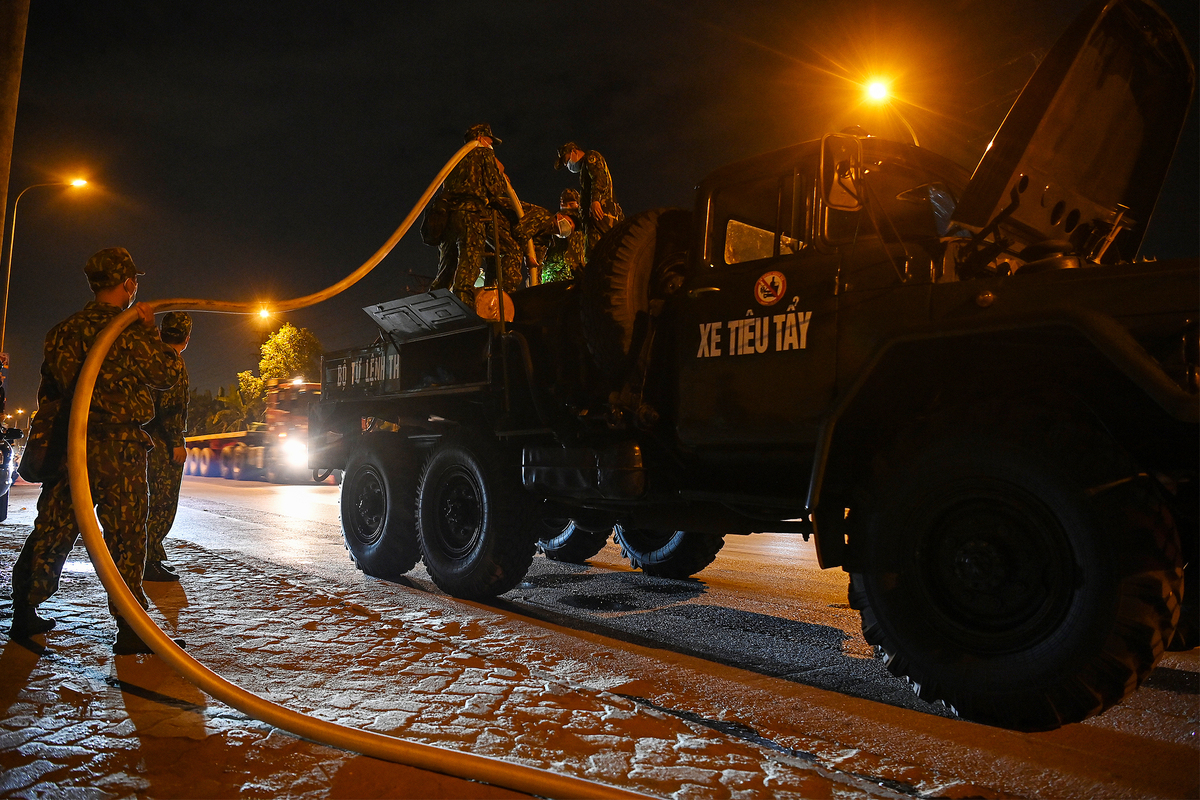 Photo: VnExpress
Twenty soldiers from Hanoi Capital High Command on May 9 night were mobilized to disinfect Kim Son Commune, Gia Lam District, Hanoi, which has reported four infections linked to the outbreak in Thuan Thanh District, Bac Ninh Province, VnExpress reported.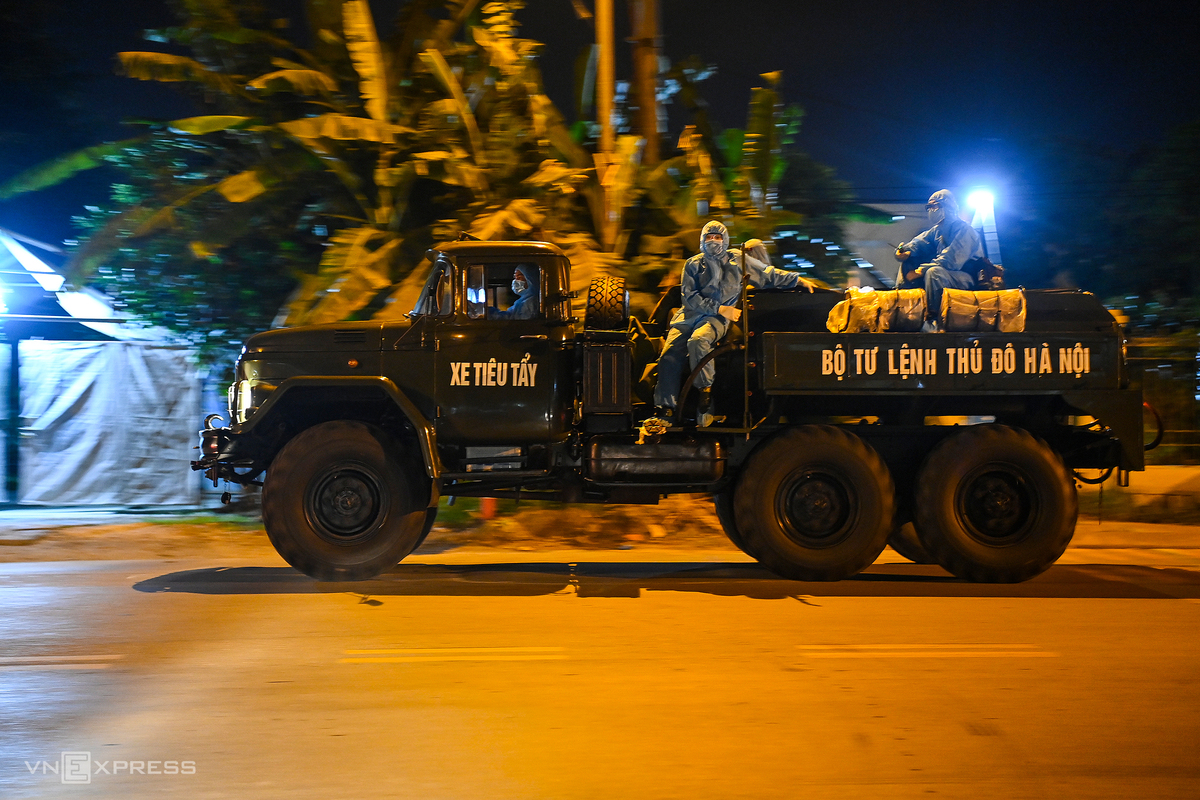 Photo: VnExpress
At 8:30 p.m., soldiers headed to the commune. The entire commune was carefully disinfected, including areas with no residents.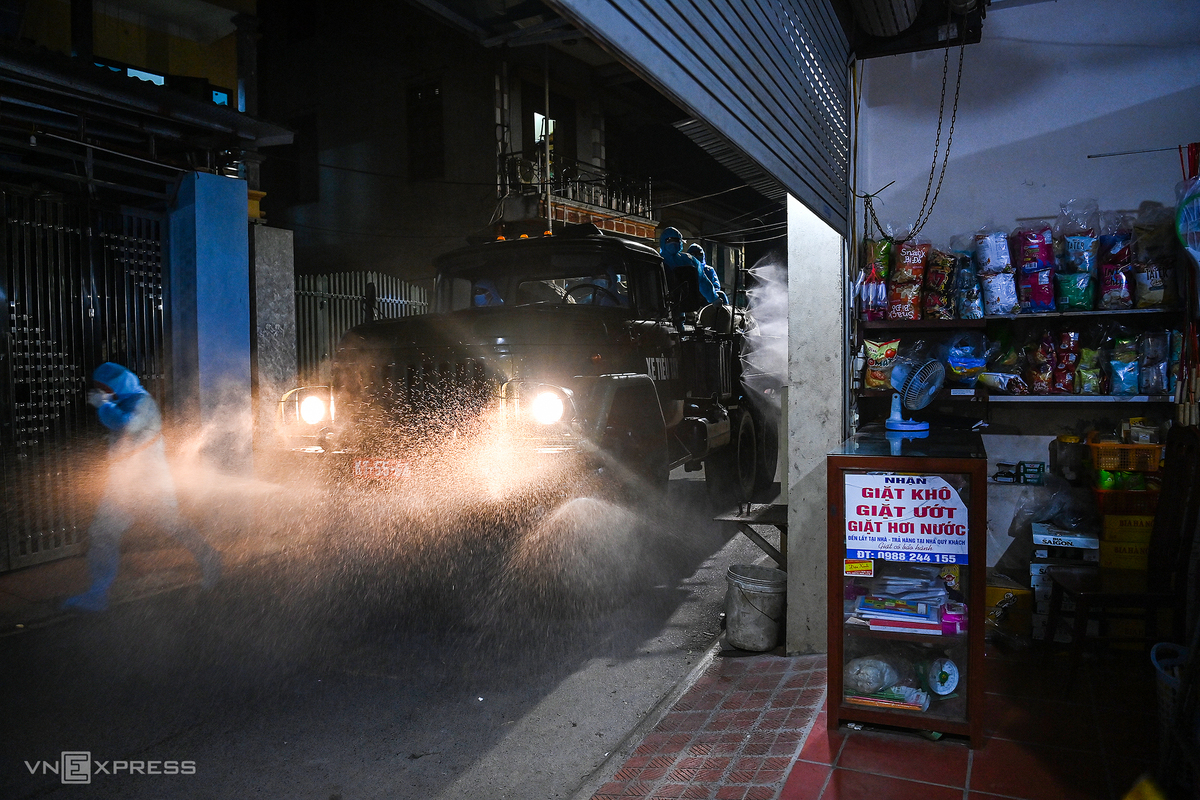 Photo: VnExpress
It took soldiers three hours (from 8:30 p.m. to 11:30 p.m) to sterilize the commune. Kim Son Commune People's Committee required citizens to stay home during this time.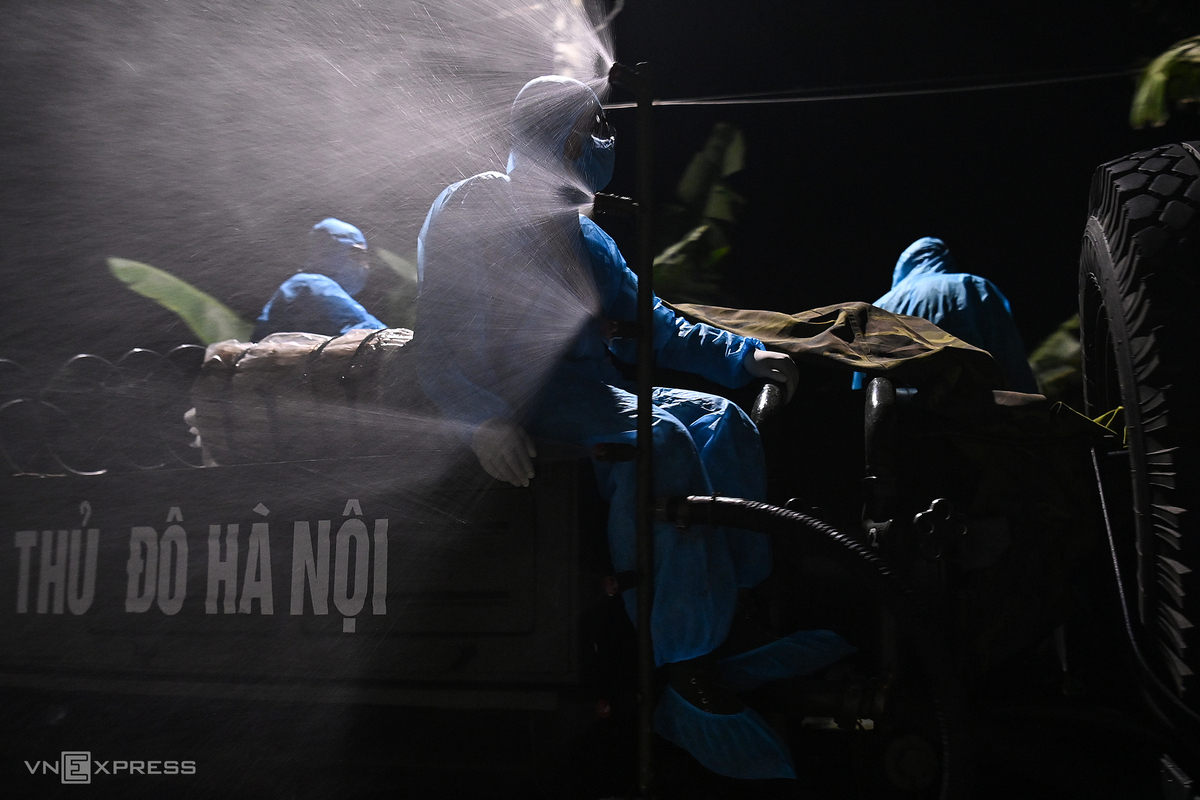 Photo: VnExpress
Automatic nozzles worked unceasingly. Soldiers wear protective clothes.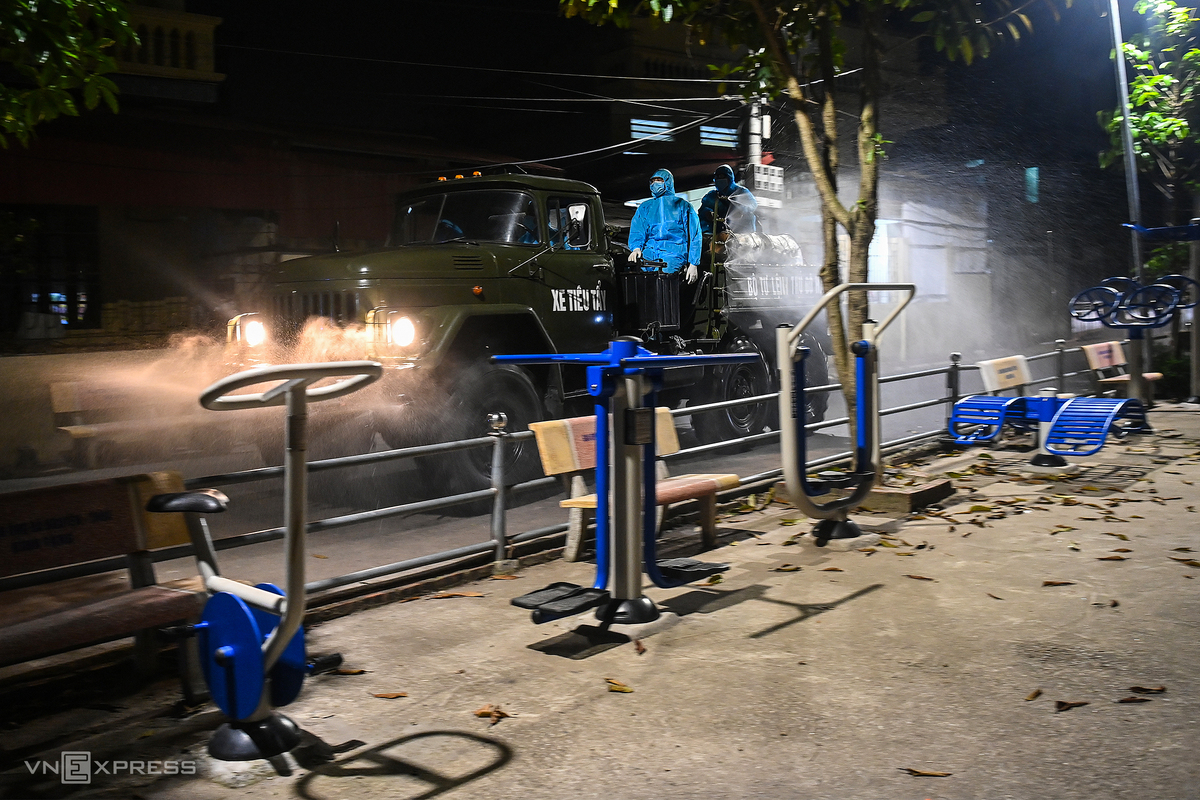 Photo: VnExpress
Soldiers disinfect a park where many residents exercise every day.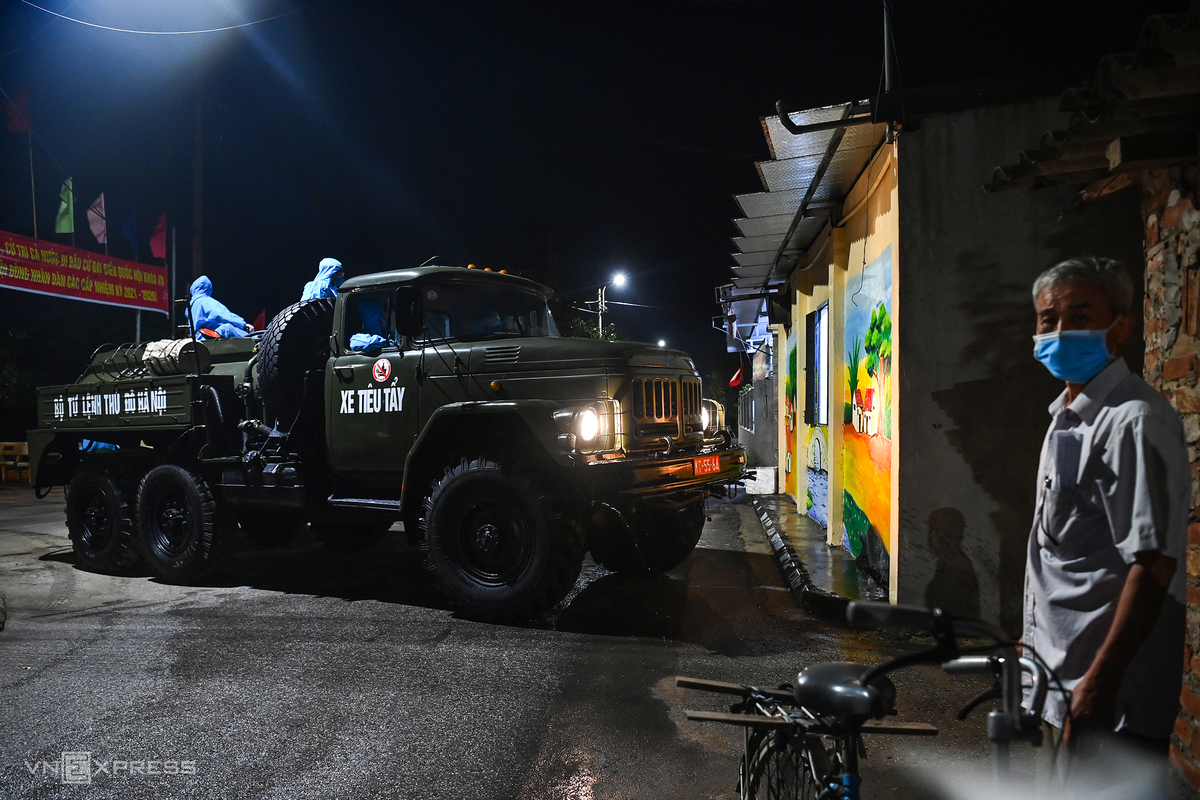 Photo: VnExpress
Tuan, head of Linh Quy Bac Village, guides soldiers to perform their duties.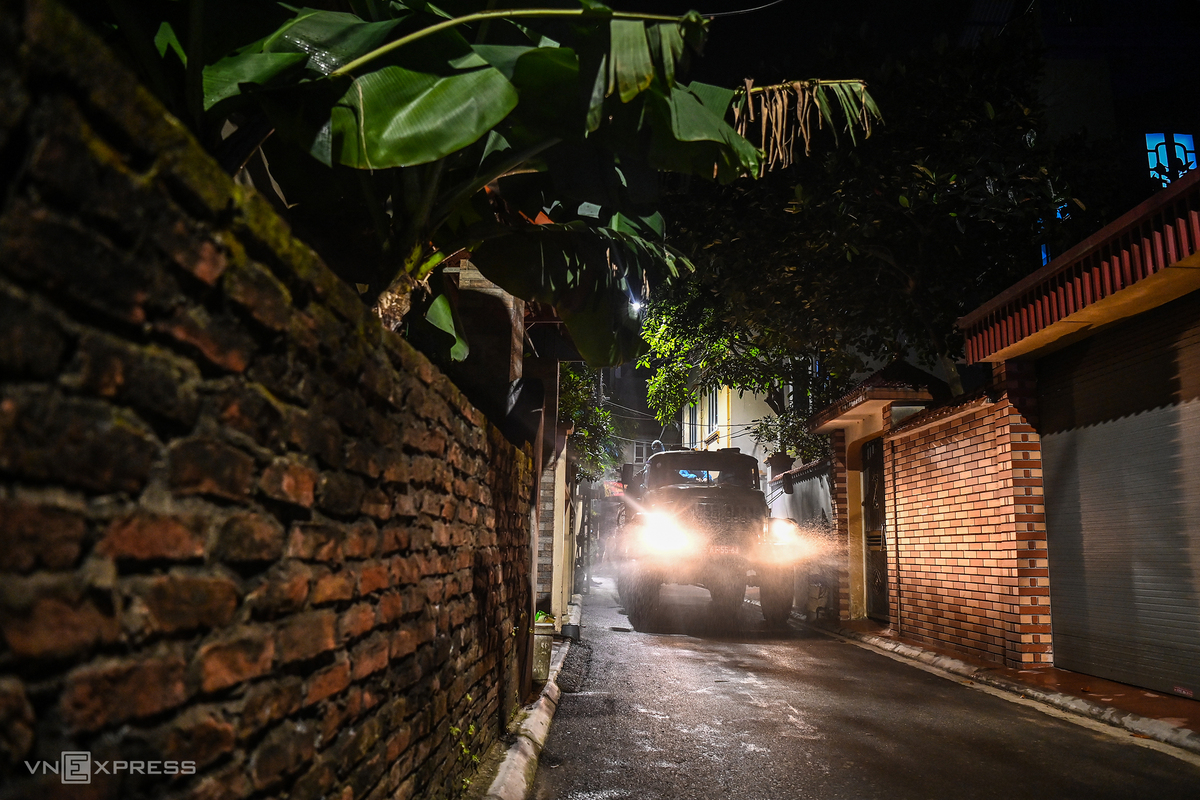 Photo: VnExpress
All corners were sanitized.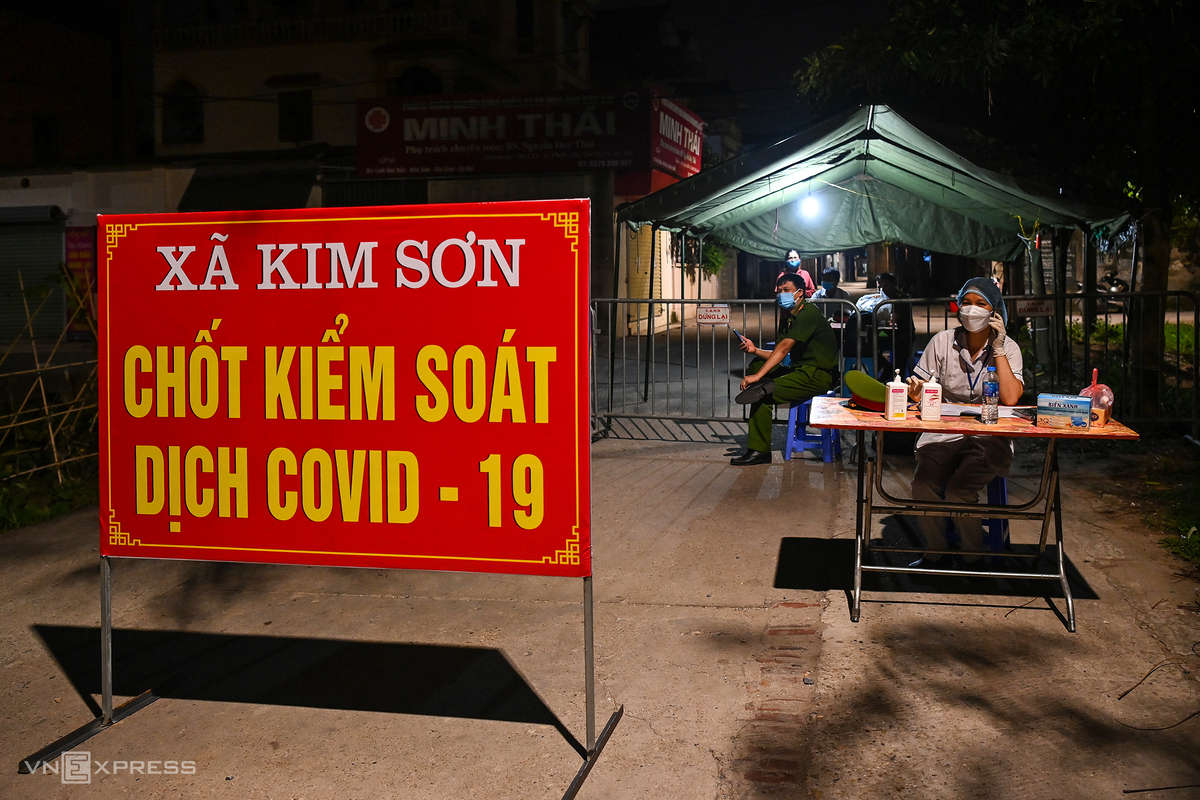 Photo: VnExpress
Four villages in Gia Lam District -- Linh Quy Bac, Linh Quy Dong, Ngo Ba and Cay De -- with a total population of 5,538 people have been sealed off since May 9.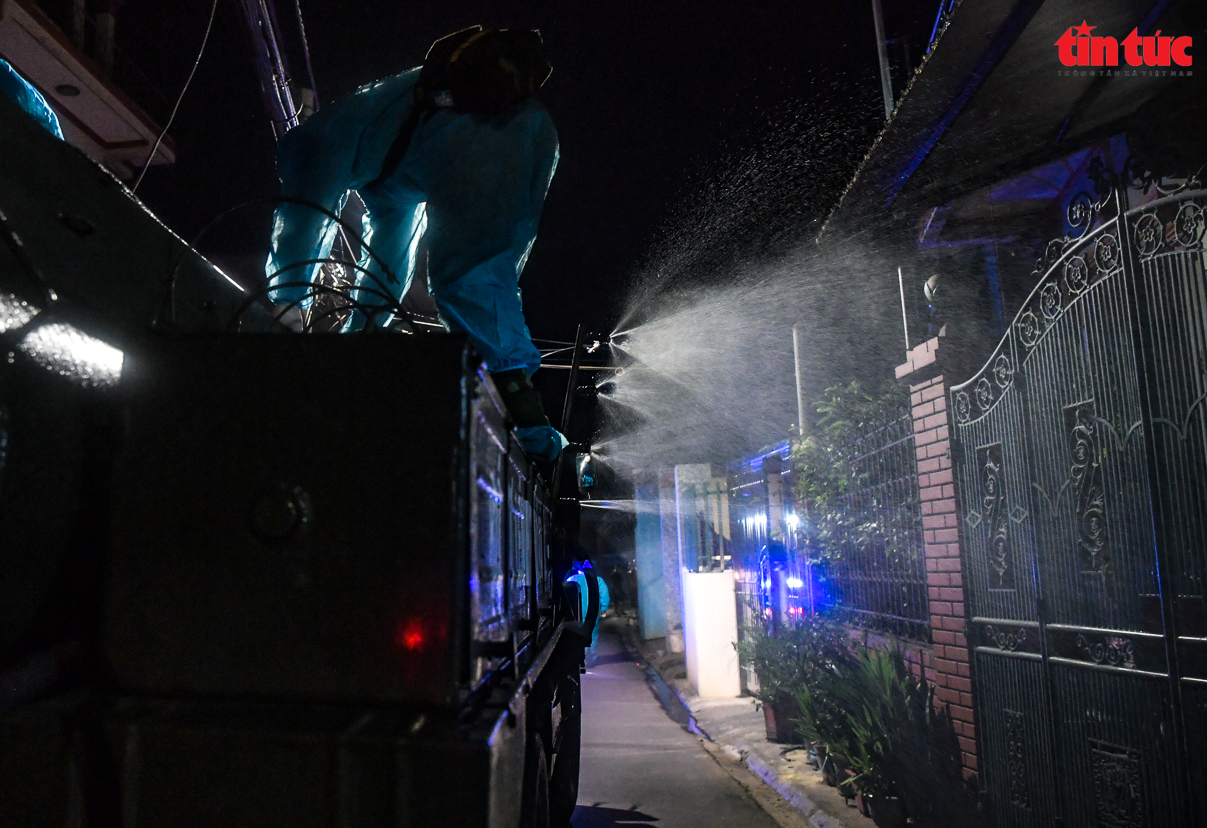 Photo: Baotintuc
Kim Son authorities have rushed to conduct contact tracing and testing for F1 cases.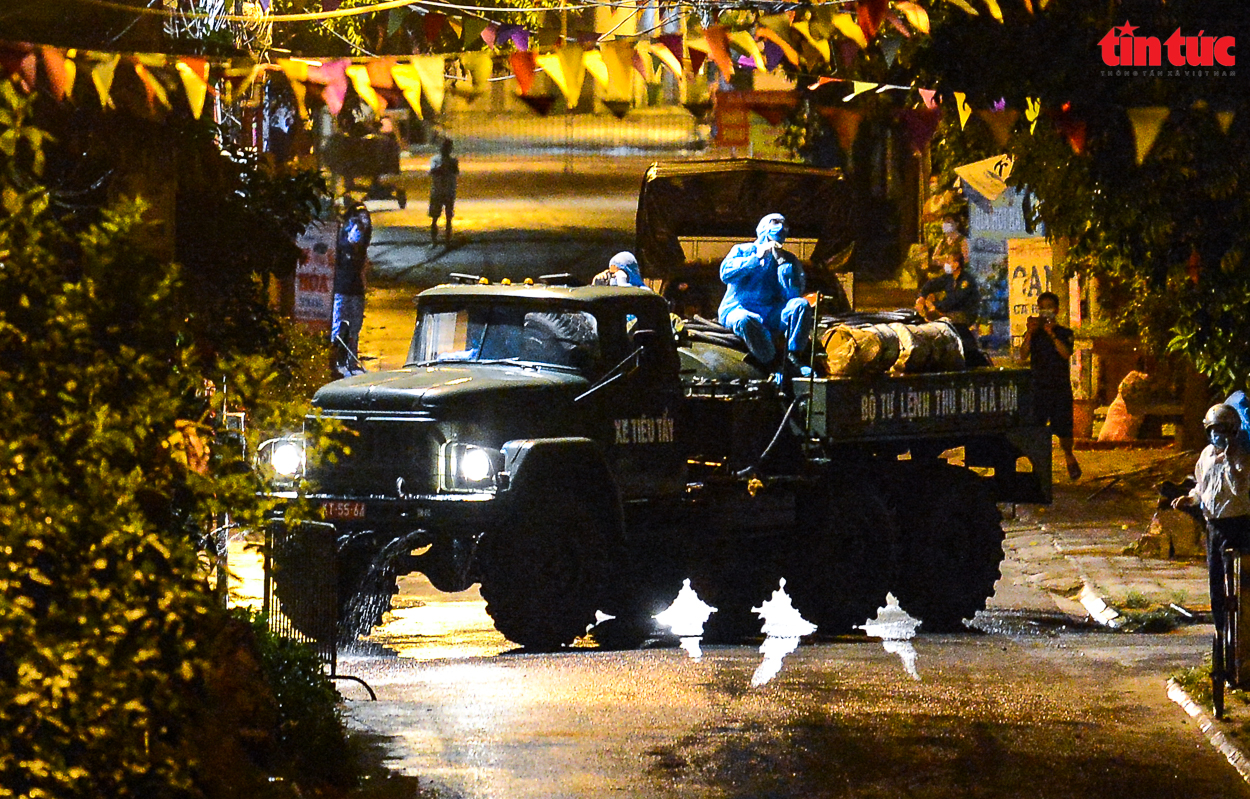 Photo: Baotintuc
Fifty community Covid-19 groups have been established in Kim Son to help the pandemic prevention and control.
Hanoi has reported 38 community transmissions since the latest Covid-19 wave hit the country on April 27.
Vietnam's Covid-19 daily new cases have gone past 100 for the first time as the Ministry of Health announced another 31 community transmissions at noon Monday.
With 78 cases recorded in the morning, the number recorded in the day so far has risen to 109, the highest number since the disease first broke out in Vietnam more than a year ago.
On Sunday, 92 local cases were recorded. The previous record was 84, recorded on Jan. 28 as the third wave broke out in northern Hai Duong Province.
Nationwide, 442 community transmission cases in 26 cities and provinces have been recorded since late last month as Vietnam experiences one of its most challenging Covid-19 waves yet.