To Unleash Vietnam Sea's Untapped - Potential Economy
With over 3,260 kilometers of coastline, over 3,000 large and small islands, Vietnam is considered as one of the countries with adventageous potential to expand its space to the ocean.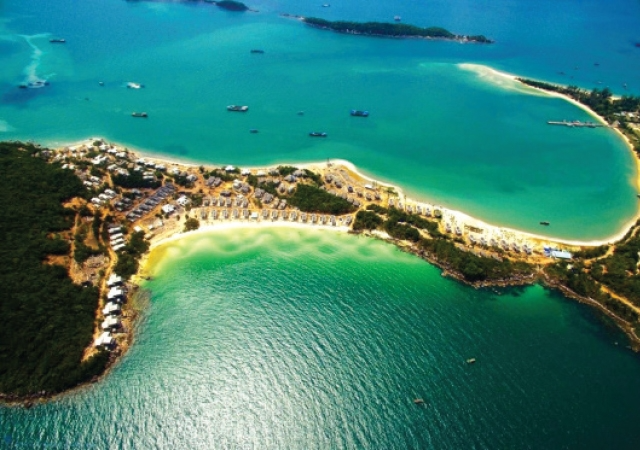 The marine ecosystem as well as the marine environment is a valuable resource of the country not only today but also for future generations.
For decades, Vietnam has made the most of the Bien Dong Sea (East Sea), a ocean rich with resources. The nation's slow expansion into the region is an effective solution to protect the coast. Additionally, Vietnam's prescene in the Bien Dong Sea (East Sea) allows it to actively respond to climate change, and also expand living space, form urban areas, and bustling marine economic zones. .
Some typical projects of sea reclamation such as: The encroachment area of Rach Gia city (Kien Giang) with an area of 420 hectares; Nam Dinh Vu Industrial Park (Hai Phong) with an area of 1,329 hectares; Hung Thang tourist urban area (Quang Ninh) is 224 hectares wide; Da Phuoc urban area (Da Nang) is 210 hectares wide, have become highlights to attract investors, develop trade and tourism.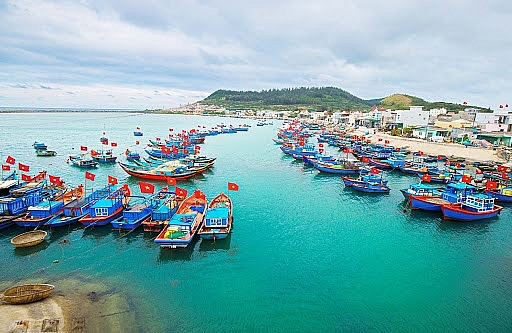 Photo: kinhtemoitruong
On February 6, 2020, the Prime Minister issued Decision 203 on the establishment of the National Steering Committee on the implementation of the strategy for the sustainable development of Vietnam's marine economy to 2030 and vision to 2045.

On March 5, 2020, Prime Minister Nguyen Xuan Phuc signed Resolution 26 on the issuance of a master plan and five-year plan from the Government, which offers six contents and solutions on sea and ocean governance and coastal management; marine and coastal economic development; and guaranteeing national defence, security, foreign affairs, and international cooperation, among others.
According to experts, for Vietnam's marine economy to become more developed by 2030, with a vision to 2045, the expansion of space to the sea and ocean is a mandatory requirement. Not only encroaching on the sea close to the shore, but also need to focus on projects far from the shore such as sea embankments, accretion of lagoons, connecting islands to develop into residential areas and open urban areas. These are for Vietnam to both have more land fund and ensure defense and security work in areas far from the mainland.
However, sea encroachment is a complex issue, in addition to the above-mentioned positive factors, this activity also has a negative impact on coastal ecosystems, burying the seabed, and changing currents.
Many land encroachments are being blocked by businesses, hindering production and living activities of people and communities. Moreover, there are many areas that encroach on nature reserves and military waters.
The consequences of sea encroachment, which have caused concern in recent public opinion, show that exploiting the potential of the "front" of the sea has not yielded the expected effect. The reason is that the law on sea reclamation activities stops at principles and incentives, but there are no specific regulations.
Therefore, the draft Decree regulating sea encroachment activities built by the Ministry of Natural Resources and Environment is receiving special attention from the public. The Decree is expected to create a synchronous and comprehensive legal framework to regulate sea reclamation activities and minimize negative impacts on the environment.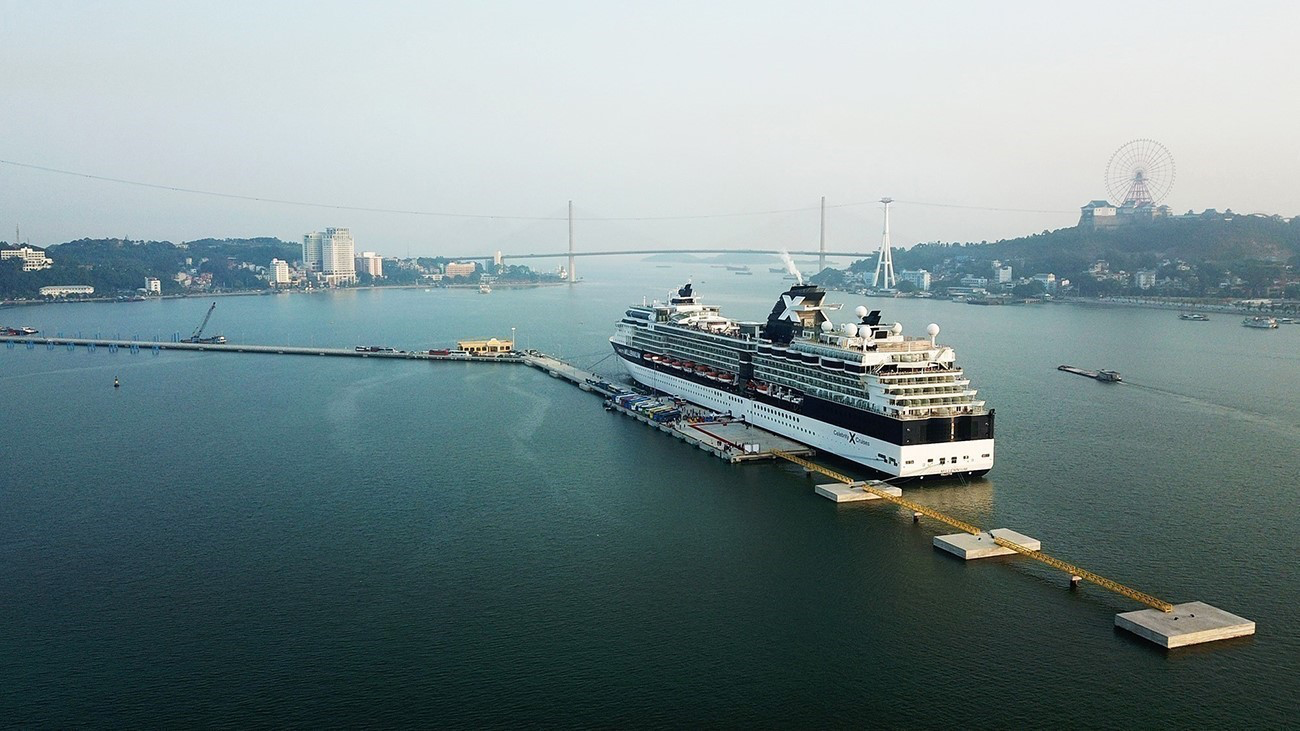 Specialized international tourist port of Ha Long at Bai Chay, Ha Long city, Quang Ninh province. Photo: VNA
The leader of the Ministry of Natural Resources and Environment said that the Decree clearly stipulates that the sea encroachment area is an area that is not part of a conservation area, a storm shelter, a seaport, a navigational channel or areas that are planned and used for security and defense purposes. This area is specifically determined geographical position, area, boundaries, coordinates on the base of the topographic map of the seabed.
In particular, sea reclamation projects are only licensed when they are compatible with the sea reclamation plan approved by the competent authority and through strict environmental impact assessment, ensuring to minimize adverse impacts on the ecological environment as well as coastal communities.
One of the new points of the draft Decree, which is widely agreed and appreciated by the public, is that all future plans must allow for some strips of land along the coast to be hand it over to the locality to build public infrastructure works, ensuring people's right to access the sea.
The marine ecosystem as well as the marine environment is a valuable resource of the country not only today but also for future generations. Therefore, sea reclamation activities need to be carefully calculated to minimize the impact on the ecological environment while ensuring socio-economic development, bringing the best benefits to the country.
Strategy for sustainable development of Vietnam's sea-based economy
The sea and marine economy play an increasingly important role today in Vietnam's socio-economic development and also national security. In order to manage and exploit the advantageous resources of the sea, the 12th Party Central Committee issued Resolution 36 on the strategy for the sustainable development of Vietnam's marine economy by 2030 and vision to 2045.
It also sets out specific targets to achieve its goals. By 2030, pure marine economic sectors will contribute about 10 percent of GDP. The economies of 28 coastal cities and provinces are estimated to account for 65-70 percent of GDP, while marine economic sectors will see sustainable development according to international standards.
The strategy sets out five major policies and seven groups of solutions to achieve these goals. The five major policies include developing the marine and coastal economy; sustainably developing marine areas based on advantages in natural conditions, while balancing conservation and development; protecting the environment, conserving and sustainably developing marine biodiversity, proactively responding to climate change and sea level rises, bolstering natural disaster prevention and control; improving people's lives, building a sea culture that is close and friendly on the sea; and ensuring national defense, security, foreign affairs, and international cooperation. - VNA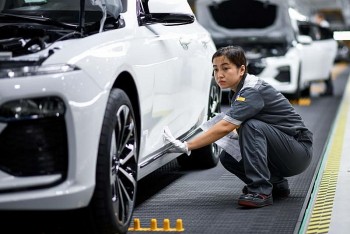 Economy
VinFast automaker will begin taking pre-orders for its VF e35 and e36 electric SUVs in the United States in the first half of 2022, with deliveries expected by the end of the year, said Global Chief Executive Michael Lohscheller.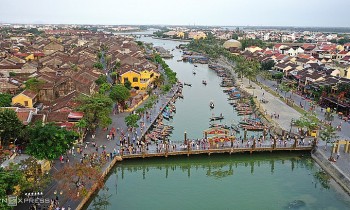 National
Vietnam News Today (October 16): Hanoi to host Vietnam-Singapore forum for senior energy industry leaders; Localities remove quarantine, testing regulations for tourists; "Living safely with Covid-19" requires flexible and effective adaptation; Vietnamese university listed in Times Higher Education's ranking by subjects.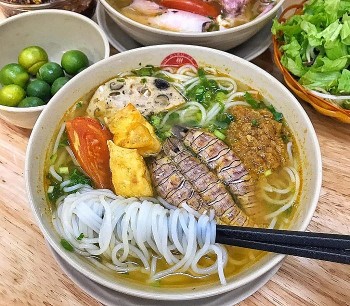 Travel
Not only famous for its beautiful landscape and cultural spots, Quang Ninh is also a favourite destination for food lovers for its diverse and impressive cuisine.