Tom Hanks and wife hospitalised in Australia for coronavirus
Oscar-winning actor Tom Hanks and his wife, actress Rita Wilson, are in hospital in Australia after testing positive for coronavirus, the US actor said Wednesday (Mar 11).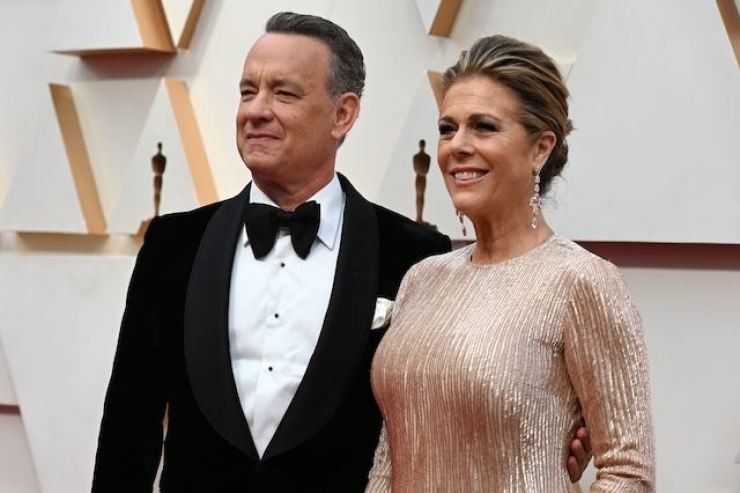 Tom Hanks and his wife Rita Wilson. Photo: AFP-Yonhap
Hanks, 63, said he and Wilson came down with a fever while in Australia, where he is reportedly filming a new movie about the life of Elvis Presley.
"To play things right, as is needed in the world right now, we were tested for the coronavirus, and were found to be positive," he wrote in a statement posted to Instagram.
The pair will now be isolated and monitored, wrote Hanks.
"We'll keep the world posted and updated," he added, along with a photo of a surgical glove placed inside a biohazard trash bag.
Hanks is the first major Hollywood star to publicly state that he has the virus that is sweeping around the world.
Hollywood reacted to the news with Canadian-born actor Donal Logue, known for roles in Vikings and Gotham, tweeting, "Feel better, boss! All the best to you and Rita".
Brian Koppelman, the creator and showrunner for the TV show Billions, wrote, "Get better, sir! We need you".
Prime Minister Scott Morrison commented on Facebook saying, "Wishing you both a speedy recovery. Scott".
More than 119,100 people have been infected by the coronavirus across the world and 4,298 have died, according to a Reuters tally.
Australia extended its travel ban to Italy on Wednesday after the southern European nation expanded a lockdown to cover the entire country to contain the spread of the virus.
Australia has already barred entry to those arriving directly from mainland China, South Korea and Iran, except for its citizens and permanent residents.
Two members of the Haas Formula One team and one from McLaren were quarantined in Melbourne on Wednesday as a precaution amid COVID-19 fears ahead of Sunday's season-opening Australian Grand Prix, taking the total having undergone checks for the infection to five.
Two members of the Haas team and one from McLaren, who were identified with fever symptoms on Wednesday, underwent tests for the coronavirus before going into self-isolation.
On Thursday morning Guenther Steiner, the team principal of Haas, confirmed that two more members of his team had shown symptoms and undergone a test before leaving the circuit.
Steiner expects the results from Wednesday's tests to be available on Thursday afternoon but McLaren warned that the results could take anything between 24 and 72 hours to be distributed./.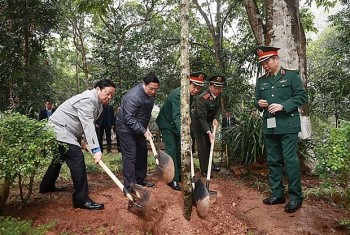 National
The Prime Minister launches a tree planting festival in Ba Vi on New Year of Cat.