Vietnam put a ban on wildlife trade and consumption
Prime Minister Nguyen Xuan Phuc requested Ministry of Agriculture and Rural Development to draft a Directive on April 1 and put a ban on wildlife trade and consumption, following a letter proposed by leaders from 14 non-profit natural and wildlife conservation organizations.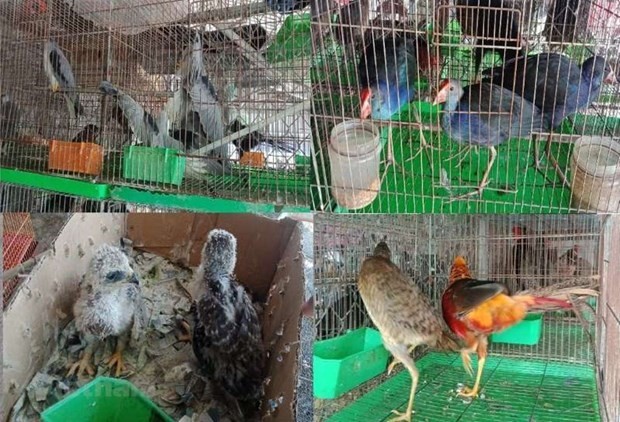 Wild birds sold at a market in the southern province of Long An (Photo: VNA)
The PM's office had received a letter from Pan Nature, a non-profit wildlife organization, with a list of steps to stop illegal wildlife trade.
The letter, sent to the PM's office earlier last month, quoted the heads of 14 conservation organizations like the World Wide Fund for Nature, Wildlife Conservation Society, Fauna and Flora International, Save Vietnam's Wildlife and Animals Asia, calling on the government to "identify and close markets and other locations where illegal wildlife is on sale" to prevent COVID-19 outbreaks.
They pointed out that many epidemics over the last 20 years have connections with virus clusters in wildlife populations.
New viruses will continue to move from wildlife to people, while illegal wildlife trade and wildlife consumption continue. This happened in the case of COVID-19, but also the severe acute respiratory syndrome (SARS) in 2002, and the Middle East respiratory syndrome (MERS) in 2012.
The African swine fever, which recently wreaked havoc on pig farming in China, Vietnam and nine other countries, is believed to come from wild boars in Africa, according to the organisations.
Damage caused by COVID-19 for each country, each region and the whole world has amounted to billions of USD and will affect economies for many years to come. Therefore, each nation needs to act more promptly to prevent risks of new outbreaks.
Since March 6, 35 people have been diagnosed with COVID-19 after 22 days without a new case.
COVID-19 has killed more than 4,000 people and infected more than 110,000 globally since it emerged last year./.
15 endangered otters rescued by SVW

Save Vietnam's Wildlife in coordination with Pu Mat National Park (Nghe An province) recently rescued 15 extremely rare small-clawed otters. This is also the largest ...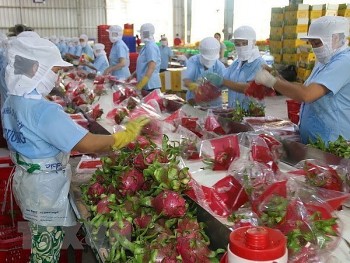 Make in Vietnam
Denmark and Vietnam strengthen cooperation in production, certification and management of organic products