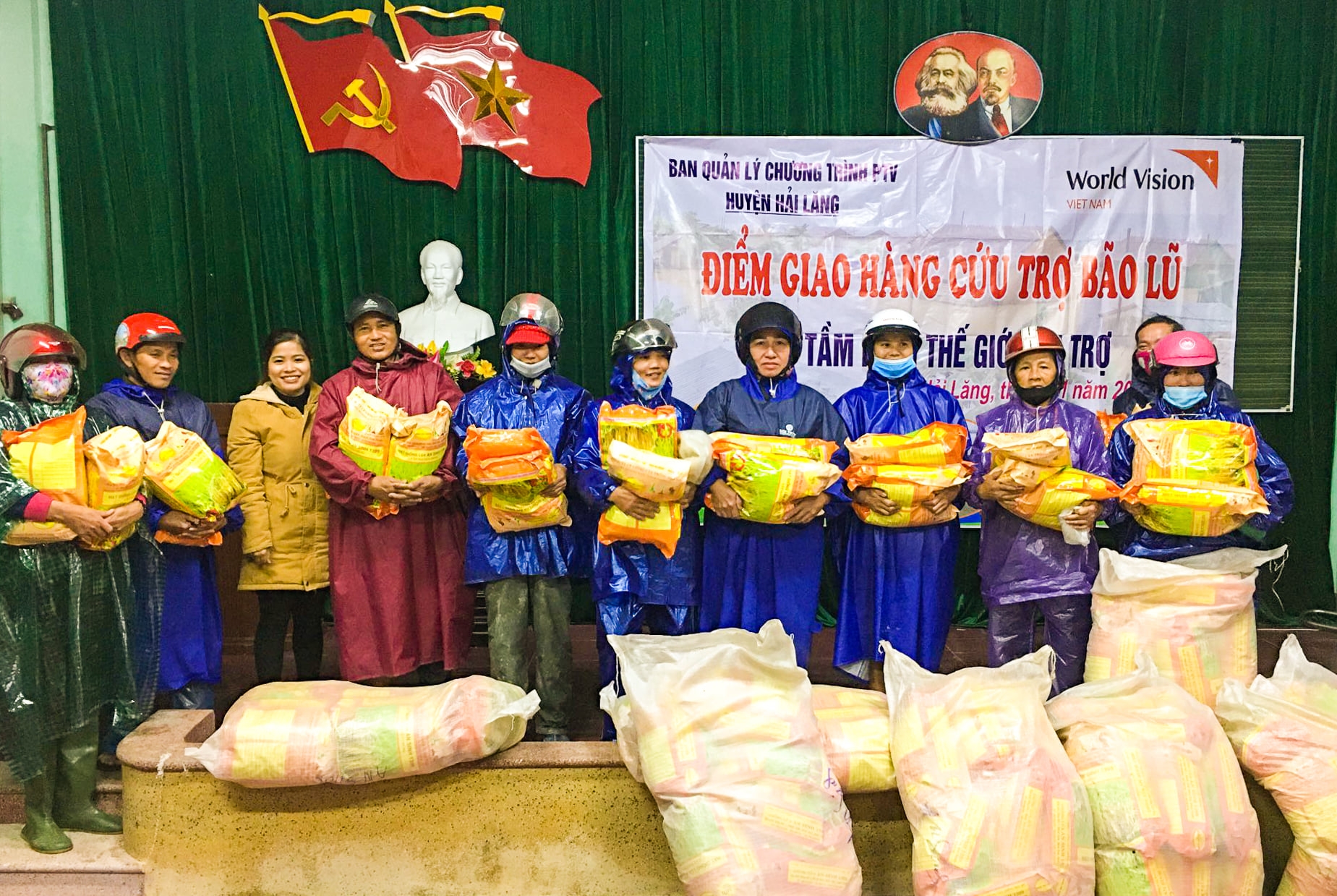 More than 11 tonnes of rice seeds were given to 1,100 families in Hai Lang district, Quang Tri province. Source: World Vision Vietnam
Last October floods caused more than 450 tons of wet and damaged rice seeds in Hai Lang district, Quang Tri province.
To join hands with local authorities to overcome the consequences of floods, especially the restoration of agricultural production for the upcoming Winter-Spring crop, these days, World Vision Vietnam has carried out the rice seed distribution.
Specifically, World Vision Vietnam has distributed more than 11 tons of rice seeds to more than 1,100 poor households (10kg per household) in the organization's project communes in Hai Lang district, including Hai Truong, Hai Dinh, Hai Phong, Hai Duong, Hai Hung and Hai Quy. The total budget for this distribution is nearly USD 9,115.
This activity belongs to World Vision Vietnam's Response and Early Recovery Program in response to the widespread flooding and landslides caused by the recurrent rains and typhoons in Central Vietnam. With a budget of more than USD 1.4 million, this program aims to address the most urgent needs with life-saving assistance and speed up life building process for more than 10,000 most vulnerable households in the affected areas of Quang Tri, Quang Nam, and Quang Ngai provinces.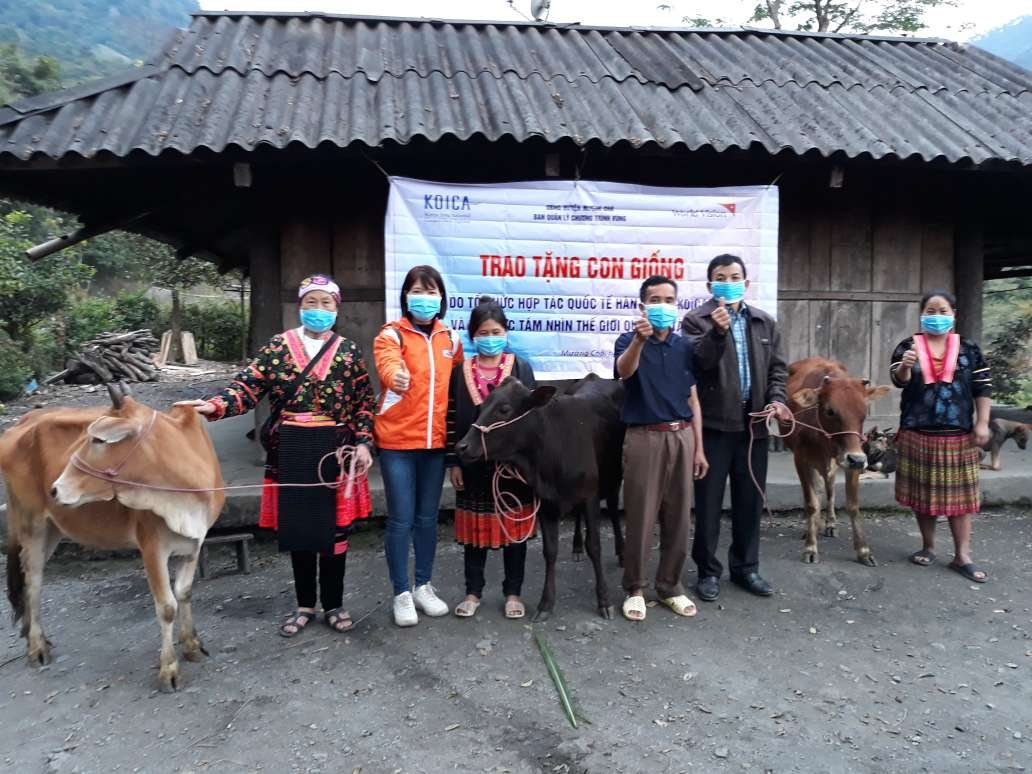 Families received breeding cows in Muong Cha District of Dien Bien province. Source: World Vision Vietnam
Elsewhere, in Muong Cha District of Dien Bien province, over USD 67,800 funded by the Korean International Cooperation Agency (KOICA) to reduce COVID-19 impact has been utilized to provide prompt support to families whose livelihoods are severely affected.
About 270 families received food aid packages of rice, cooking oil, soup powder, and drinking milk; 50 seriously malnourished children received fortified food products (Hebi) developed by the National Institute of Nutrition; 30 families received breeding cows together with animal feed and vaccines; and 288 families received vegetable seeds. These families then attended a series of husbandry training to improve their production techniques.
As many as 108 families received 1,000-liter water tanks to better store water at home for daily usage.
World Vision started working in Vietnam in 1988. Since then, the organization has implemented many relief and development programs, partnering with the Vietnamese government, other NGOs, and communities. World Vision's long-term development programs are currently operated in 18 cities and provinces throughout Vietnam./.
Hannah Nguyen