Top 10 Best Songs Of 2021
2021 is the year of the top debut songs and music of the most talented singers, from Adele, Lil Nas X to The Weeknd. To celebrate the year's end, don't forget to add these best songs to your list.
2021 is coming to a close, and we are celebrating the year's end despite all the difficulties and hardship. This year has met with the best works of famous song writers, producers, and singers that made their best pieces of music or albums. Lil Nas X broke the internet with his debut record, Billie Eilish dropped her highly-anticipated second album, and a ton of celebs gave us collabs that we never even knew we needed. Let's take a look at these best songs of 2021.
1. "Easy On Me," by Adele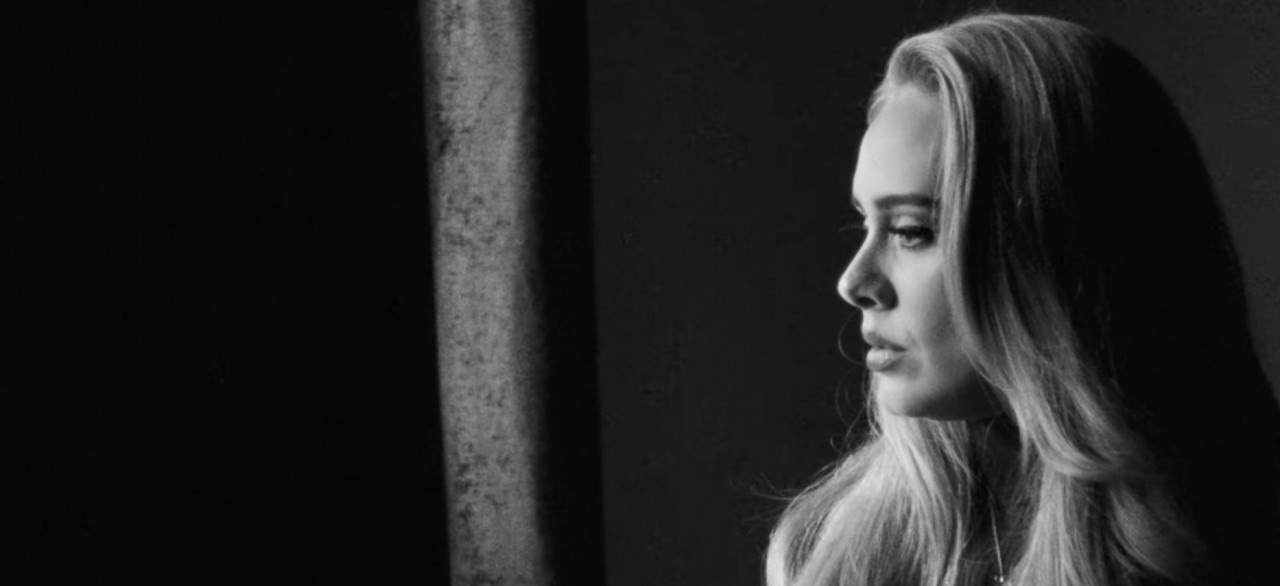 Photo: Adele
"Easy on Me" is a song by English singer-songwriter Adele released on 15 October 2021, through Columbia Records as the lead single from her fourth studio album, 30 (2021). Her first musical release in nearly five years, "Easy on Me" was produced by American record producer Greg Kurstin, who also co-wrote the song with Adele. A minimally produced ballad, the song is set to a prominent, sombre piano, propelled by sparse bass beats. Expressing themes of nostalgia, regret, and forgiveness, the song's lyrics represent Adele's plea to her son, in which she details her struggles with her dissolved marriage and requests him to be kind to her.
Music critics reviewed the song positively, with praise towards its poignant lyrics and emotional vocals, though some opined it did not match the emotional heights of her previous ballads. Commercially, the song was an immediate global success, breaking the Spotify and Amazon Music records for the most streams for a song in a day or a week. It hit the top 10 in 36 countries and topped the charts in 26 countries, including the United Kingdom, and the United States, marking her third and fifth chart-toppers in the respective territories.
An accompanying music video, directed by Canadian filmmaker Xavier Dolan and shot in Sutton, Quebec, was released on 15 October 2021, continuing the setting established in the music video for Adele's 2015 song "Hello", where she is seen entering a furnished house. In the "Easy on Me" video, Adele vacates the house and drives off in a truck as a pile of sheet music flies out of it, littering the road.
2. "Bad Habits," by Ed Sheeran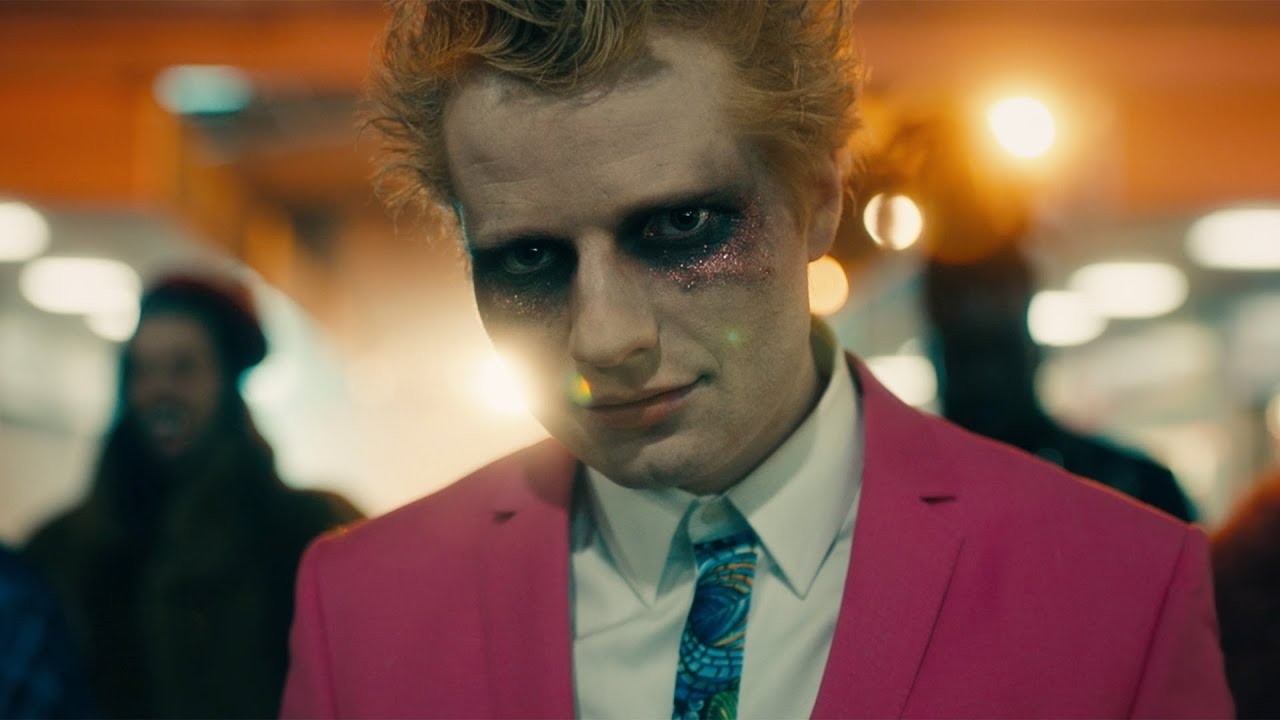 Photo: Ed Sheeran
"Bad Habits" is a song by English singer-songwriter Ed Sheeran. It was released on 25 June 2021, through Asylum and Atlantic Records, as the lead single of his fifth studio album. The song marked his first solo release from an album in over four years. A limited-edition CD and cassette single were also released. The song received mixed reviews from music critics, who compared its sound and style to the works of The Weeknd, particularly "Blinding Lights".
"Bad Habits" was a commercial success, peaking at number-one in numerous countries including Australia, Belgium, Canada, Germany, Hungary, New Zealand, Switzerland, and South Africa, becoming the official first number-one hit on the newly launched South African music charts. It proved to be particularly successful in both the United Kingdom and Ireland, as the song spent eleven consecutive weeks at the top of both the UK Singles Chart and Irish Singles Chart. In the United States, the song peaked at number two on the Billboard Hot 100.
A drill remix made by Fumez the Engineer featuring British rappers Tion Wayne and Central Cee was released on 12 August 2021.
3. "Like I Used To", by Sharon Van Etten and Angel Olsen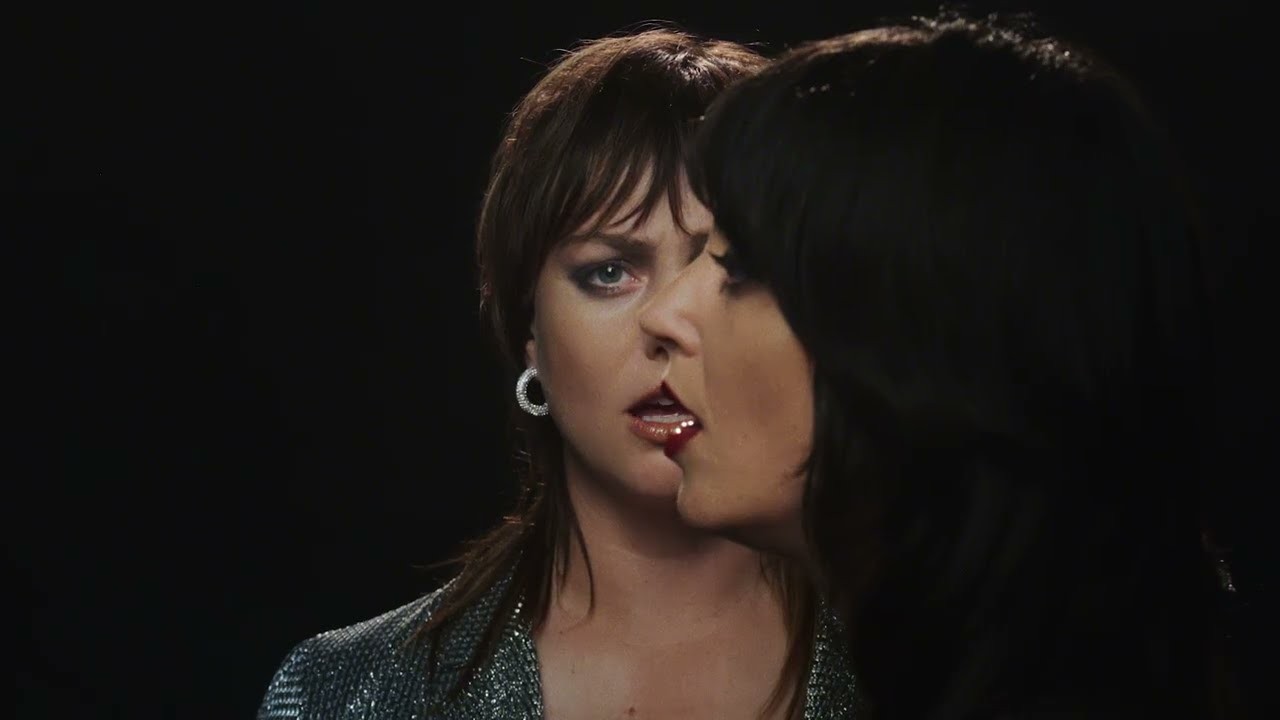 Photo: Sharon Van Etten
"Like I Used To" is a song by American singer-songwriters Sharon Van Etten and Angel Olsen. The song was written by Van Etten and Olsen, and produced by John Congleton. Van Etten and Olsen appear in the official music video which was released on May 20, 2021, with their hair styled in similar shag haircuts.
About the collaboration, Van Etten said in a press release: "Even though we weren't super close, I always felt supported by Angel and considered her a peer in this weird world of touring. We highway high-fived many times along the way…. I finally got the courage in June of 2020 to reach out to see if she would want to sing together. I got greedy and quickly sent her a track I had been working on."
Olsen added: "I've met with Sharon here and there throughout the years and have always felt too shy to ask her what she's been up to or working on. The song reminded me immediately of getting back to where I started before music was expected of me, or much was expected of me, a time that remains pure and real in my heart."
The music video for the song was directed by Kimberly Stuckwischm, which was filmed at locations around Los Angeles and Joshua Tree.
4. "Bunny Is A Rider", by Caroline Polachek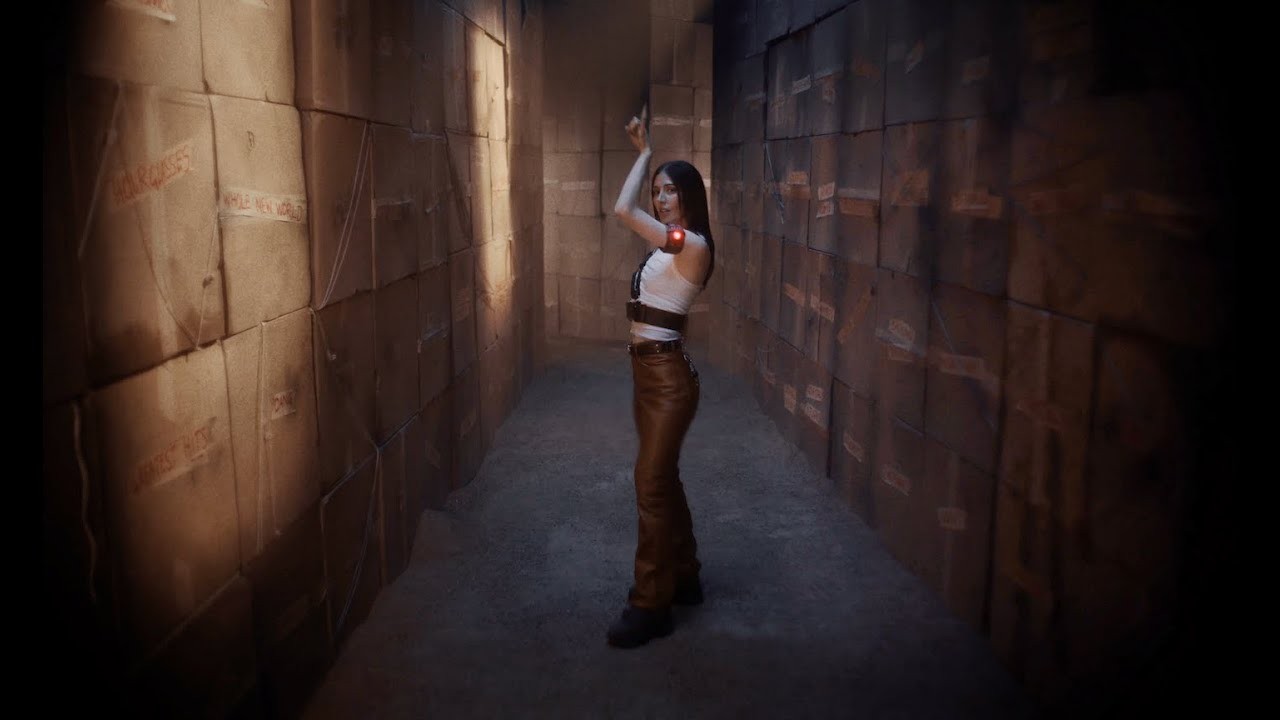 Photo: Caroline Polachek
Experimental pop-savant Caroline Polachek returned with a new single "Bunny Is a Rider," produced by Danny L. Harle. It's a summer soundtrack that Polachek saved until the world was in a safer place to embrace each other—and wow was it worth the wait. Today, she's dropped the sci-fi video for the single that gives the word "non-physical" a whole new meaning, according to Flood Magazine.
The visual for "Bunny Is a Rider," co-directed with Matt Copson, finds Polachek playfully running in a maze of boxes. She's actually being chased by a minotaur, which you can make out by a creepy shadow. Turns out, Polachek can also teleport at the click of a button. She shared that "'Bunny Is a Rider' takes place in the storage facility of my mind. In this labyrinth, the camera is the Minotaur, but I'm the Matador so it's game on. But like I said before, I can teleport." Really, you can't find her.
5. "Save Your Tears (Remix)," by The Weeknd and Ariana Grande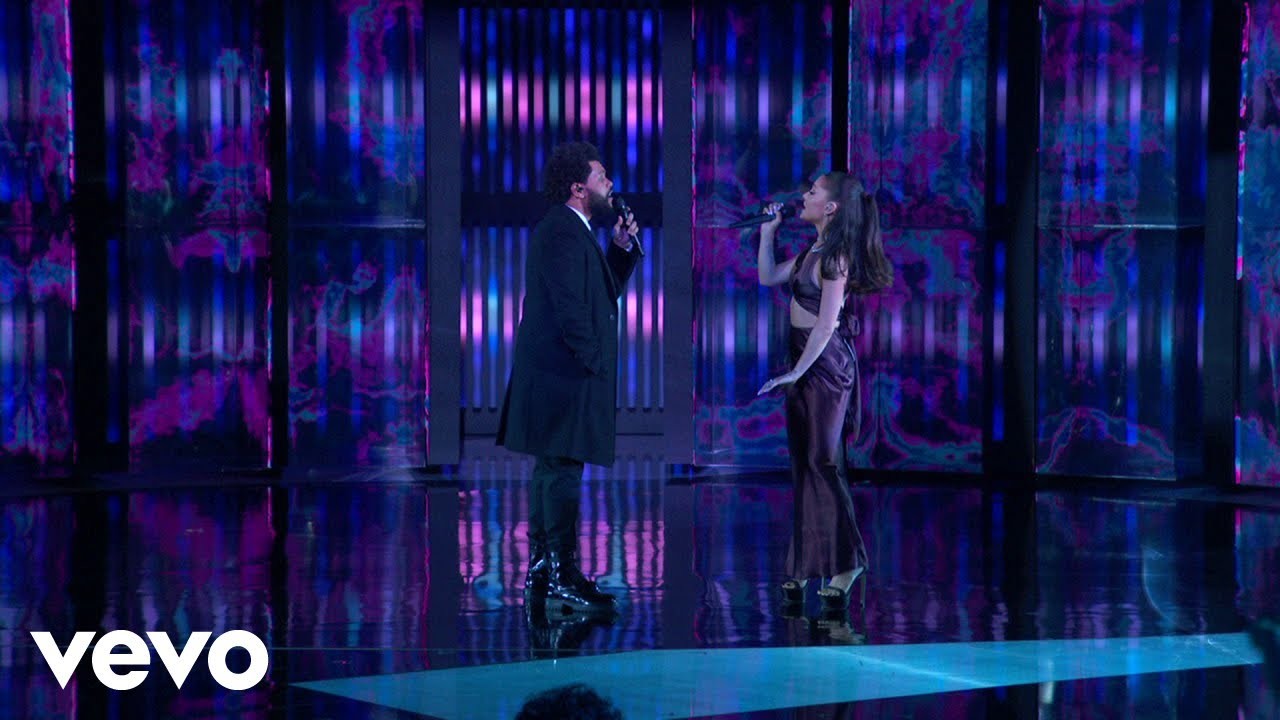 Photo: The Weeknd
"Save Your Tears" is a song by Canadian singer The Weeknd from his fourth studio album, After Hours (2020). The Weeknd wrote and produced the song with Max Martin and Oscar Holter, with Belly and Jason Quenneville receiving additional writing credits. The record was met with universal acclaim, with praise for the Weeknd's vocals.
"Save Your Tears" reached the top five in 33 countries. The song was released as the album's fourth and final single on August 9, 2020, in Europe and November 24, 2020, in the US. It was the official theme song of WrestleMania 37. A remix of the track by Oneohtrix Point Never was officially released alongside the deluxe edition of its parent album on March 23, 2020. A second remix of the song, a collaboration with American singer Ariana Grande, was released on April 22, 2021, reaching number one on the Billboard Hot 100 and becoming both artists' sixth number-one single. This also made After Hours the first album since Drake's Scorpion in 2018 to have three singles from the same album reach number one. "Save Your Tears" spent two weeks atop the Billboard Hot 100.
6. "Girlfriend," by Rebecca Black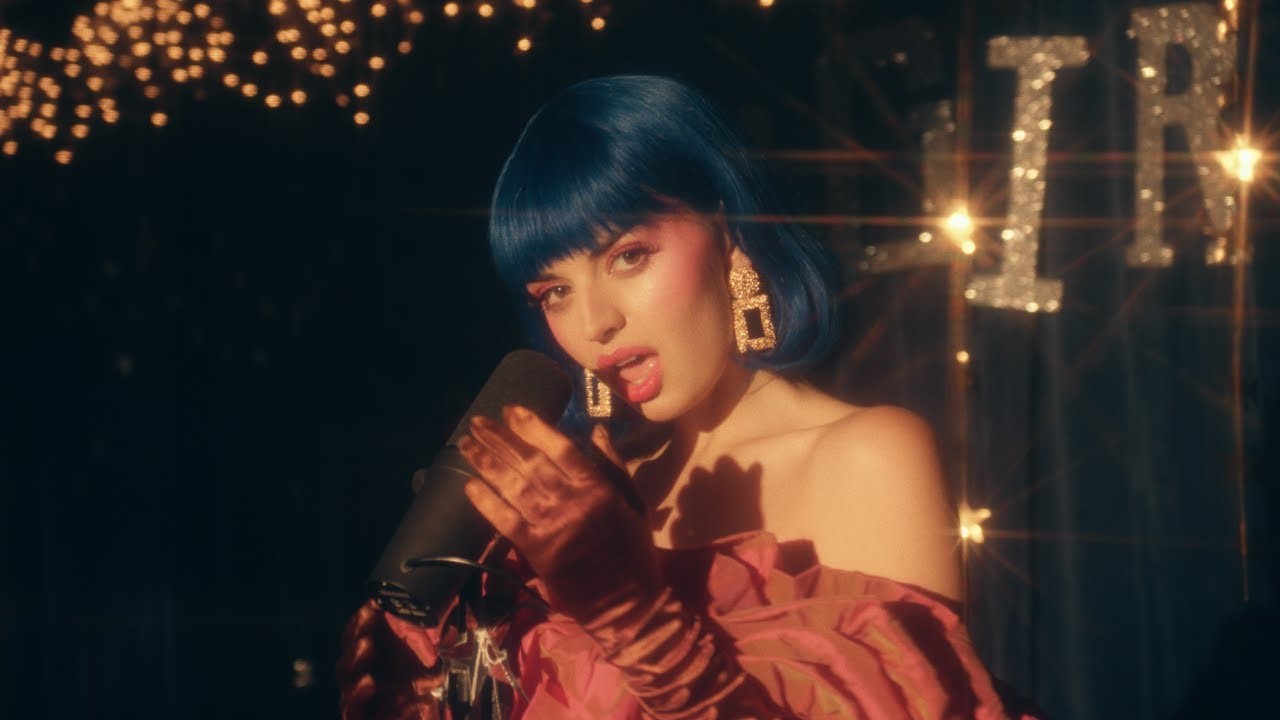 Photo: rebecca
Black is kicking off 2021 with her latest single, "Girlfriend," a bonafide bop that sees Black fully embracing her queerness with a refreshing, optimistic outlook. Giving off some major E-MO-TION-era Carly Rae Jepsen vibes, Black's latest music practically overflows with lovestruck joy as she commits to the idea of getting back with her girlfriend over top of a cheery disco-pop groove.
Beyond being publicly open about her sexuality, "Girlfriend" also epitomizes Black's efforts to embrace her past while fully owning who she is and wants to be now. This is the first time Black has taken creative control and co-directed one of her own music videos. "It's been so important to me along the way to focus on representing a queer experience that feels really true to me and that my audience could maybe also feel is true to them," she says, according to Paper Magazine.
7. "Rumors" by Lizzo feat. Cardi B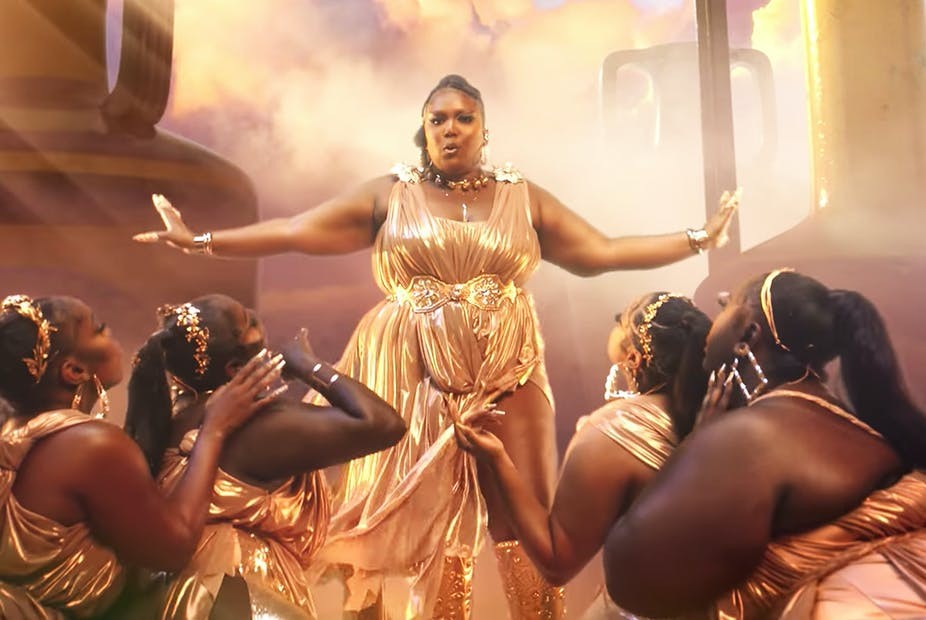 Photo: The Conversation
"Rumors" is a song recorded by American singer and rapper Lizzo featuring American rapper Cardi B. The song was released on August 13, 2021, through Nice Life Recording and Atlantic Records, alongside a music video. The release marked Lizzo's first release in over two years, since the release of her third studio album Cuz I Love You (2019). The song was written by the two artists alongside Nate Mercereau, Steven Cheung, Theron Thomas, Torae Carr, and its producer Ricky Reed.
In October 2020, American singer and rapper Lizzo announced that her fourth studio album was nearing completion, saying she had "a few more songs to write". On January 18, 2021, American singer SZA confirmed to have heard new material by the singer. She explained that Lizzo played her "the best song I ever heard in my life" and that it made her cry. On August 1, 2021, Lizzo told fans that she had an exciting post to share the next day. On August 2, she took to social media to announce the release of the single. The single was made available for pre-order in different formats. The release of the song marked Lizzo's first release in over two years, since the release of her third studio album, Cuz I Love You, on April 9, 2019.
An accompanying music video for "Rumors" was released alongside the song on August 13, 2021.
8. "This Is Heaven," by Nick Jonas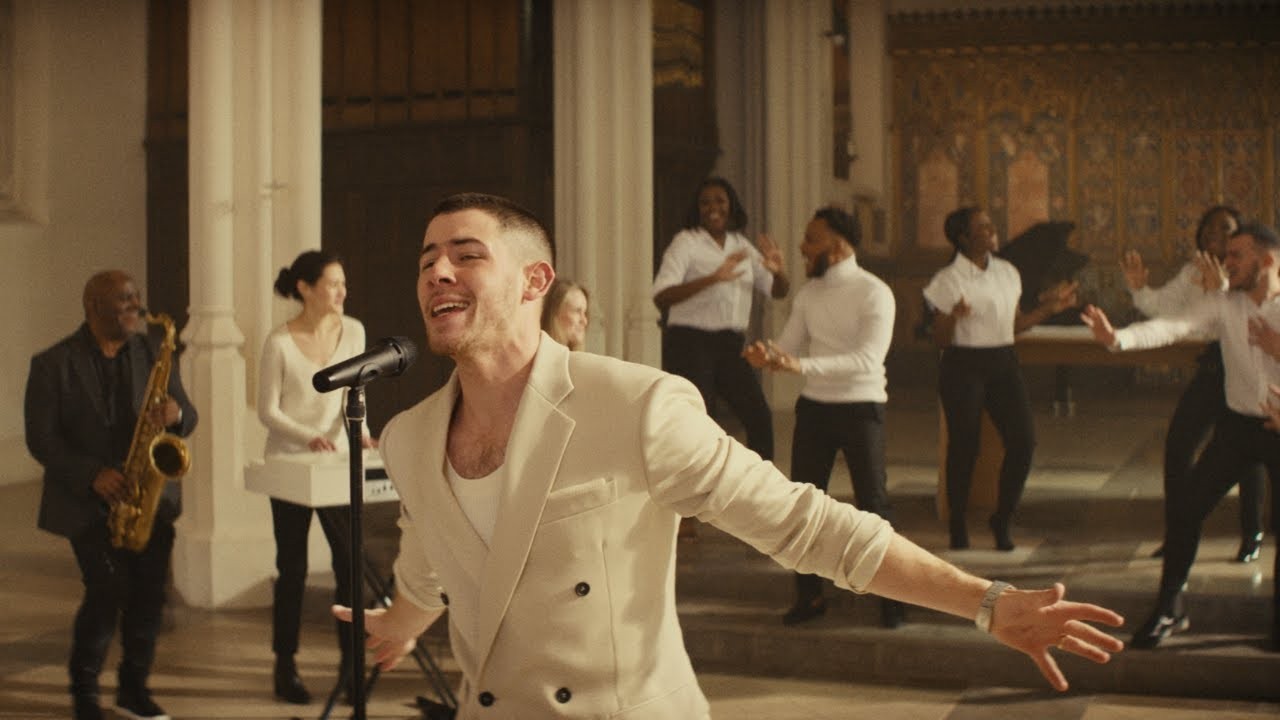 Photo: Nick Jonas
"This Is Heaven" is a song by American singer Nick Jonas. It was released as the second single of his fourth studio album Spaceman on March 4, 2021. It was written by Nick Jonas, Greg Kurstin, and Maureen McDonald.
Jonas first dropped hints about his upcoming album on his social media in early February 2021. In an interview with Apple Music's Zane Lowe, Jonas shared that all the songs on his upcoming album, Spaceman, are in fact penned to his wife.
The Daniel Broadley-directed opens on Jonas as he's writing lines on a typewriter about a spaceman whose jetpack ignites and launches him skyward. The written scene he describes is where the video of "Spaceman" ended. While Jonas is no longer stranded in space in the new video, he is still isolated for most of the clip. He wanders empty hallways and a forest alone as he sings about being in heaven when he's with the one that he loves. For the buoyant chorus scenes, he is no longer alone, as a choir and band provide backup in a bright cathedral. The choir accompaniment was performed by the London Community Gospel Choir, with David Angol on the saxophone, Aaron Graham on drums, and Leiah Fournier on the keyboard. The music video was directed by Daniel Broadley with filming in Southampton and in St John's, Hyde Park.
9. "Steal My Love," by Dan + Shay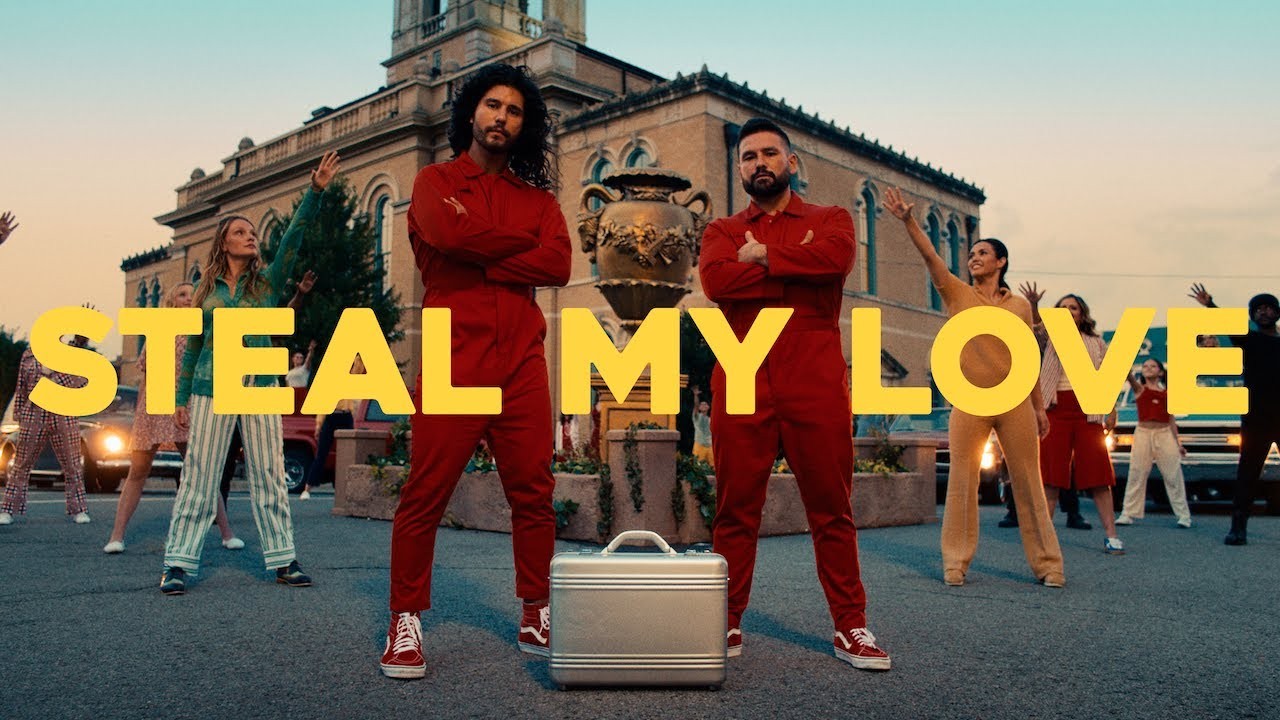 Photo: Dan And Shay
"Steal My Love" is a song by American country pop duo Dan + Shay. It was released as the sixth single from their fourth studio album, Good Things, on August 16, 2021. Duo-member Dan Smyers wrote the song with Ashley Gorley, Andy Albert, and Jordan Reynolds, and produced it.
Sutton Reekes of Nicki Swift explained that "Steal My Love" is "overtly about love and relationships." Duo sang in the lyrics: "My car, my clothes, my money. Take it all but there ain't nobody gonna steal my love." This lyrics is alluding to their wives.
The music video was released on August 17, 2021, and directed by Patrick Tracy. It was filmed in Springfield, Tennessee. The video shows that the duo plays bank robber, and tries to steal a mysterious briefcase locked inside a vault, later they safely get the briefcase and are not stolen by other robbers. Subsequently they "lead the bad guys on a chase through town", and dance on the street.
10. "Montero (Call Me By Your Name)", by Lil Nas X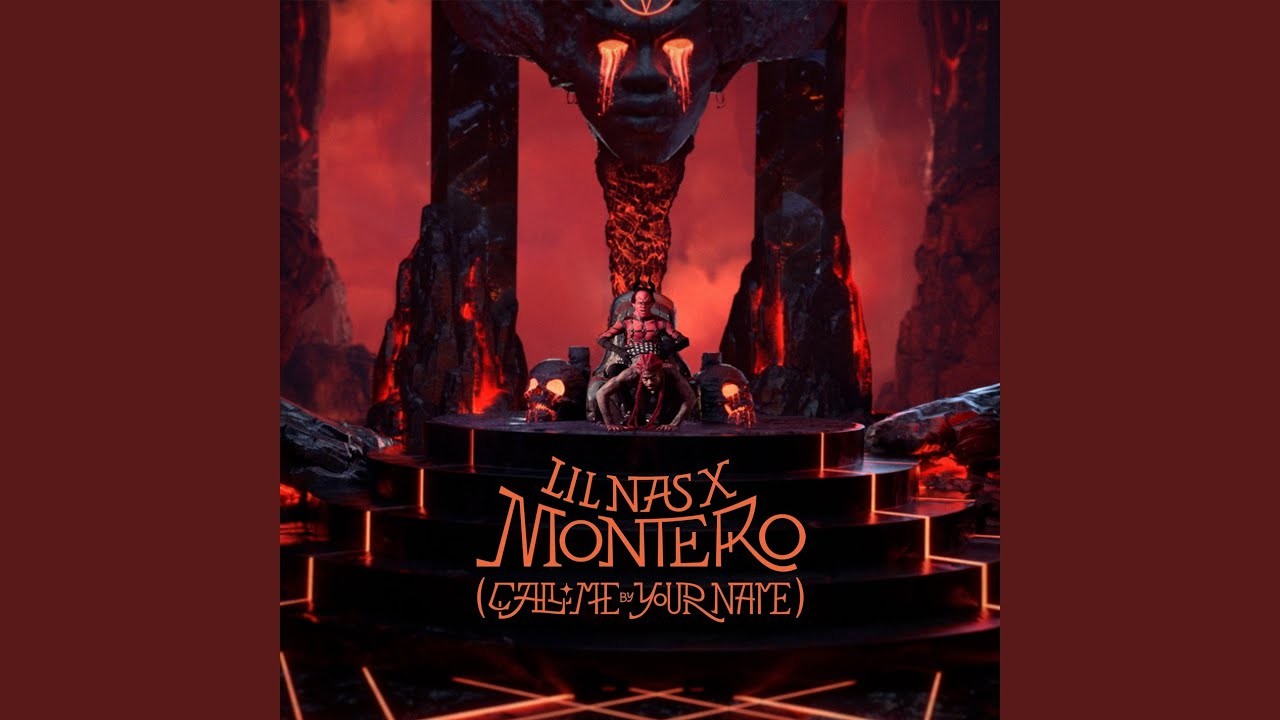 Photo: Lil Nas X
"Montero (Call Me by Your Name)" is a song by American rapper and singer Lil Nas X. First previewed in a Super Bowl LV commercial in February 2021, the song was released on March 26, 2021, through Columbia Records. Written by Lil Nas X along with its producers, Take a Daytrip, Omer Fedi, and Roy Lenzo, the song is the lead single and title track from Lil Nas X's debut studio album Montero, which was released on September 17, 2021.
The song is noted for its queer themes, including its sexually explicit homosexual lyrics, taking its name from the 2017 film Call Me by Your Name which centers on a gay romance. The campy, sexually charged music video for the song depicts Lil Nas X in a number of biblically-inspired scenes, including the artist riding a stripper pole to Hell, and giving a lap dance to Satan. The song and video were praised by some commentators for their boldly queer sensibilities but were also the subject of backlash from a number of conservative figures in the United States who deemed the content immoral or harmful to children.
"Montero (Call Me by Your Name)" debuted at the top of the Billboard Hot 100, giving Lil Nas X his second number-one hit on the chart after "Old Town Road". It was certified platinum in the United States by the RIAA on April 22, 2021. Outside of the United States, "Montero (Call Me By Your Name)" topped the charts in many other countries including Canada, France, and the United Kingdom. The song received nominations for Record of the Year, Song of the Year, and Best Music Video at the 2022 Grammy Awards.