Top 15 Best Workout Songs To Boost Up Your Exercise Moods
Doing exercise can be stressful sometimes, and science has proven that listening to music while working out can help easing the stress and boosting immune system. Here is top 15 best workout songs to boost up your exercise moods.
Contrary to what the very ripped personal trainer at the gym keeps screaming at you, sometimes the best motivation for working up a sweat isn't the grunting encouragement of a stranger clutching a protein shake – oftentimes, you just need to listen to one of the tracks on this list of the very best workout songs. Whether you're powering through leg day or sitting on the couch with a Shake Weight, the perfect soundtrack is essential to getting your blood pumping and your body moving.
Can Listening to Music Improve Your Workout?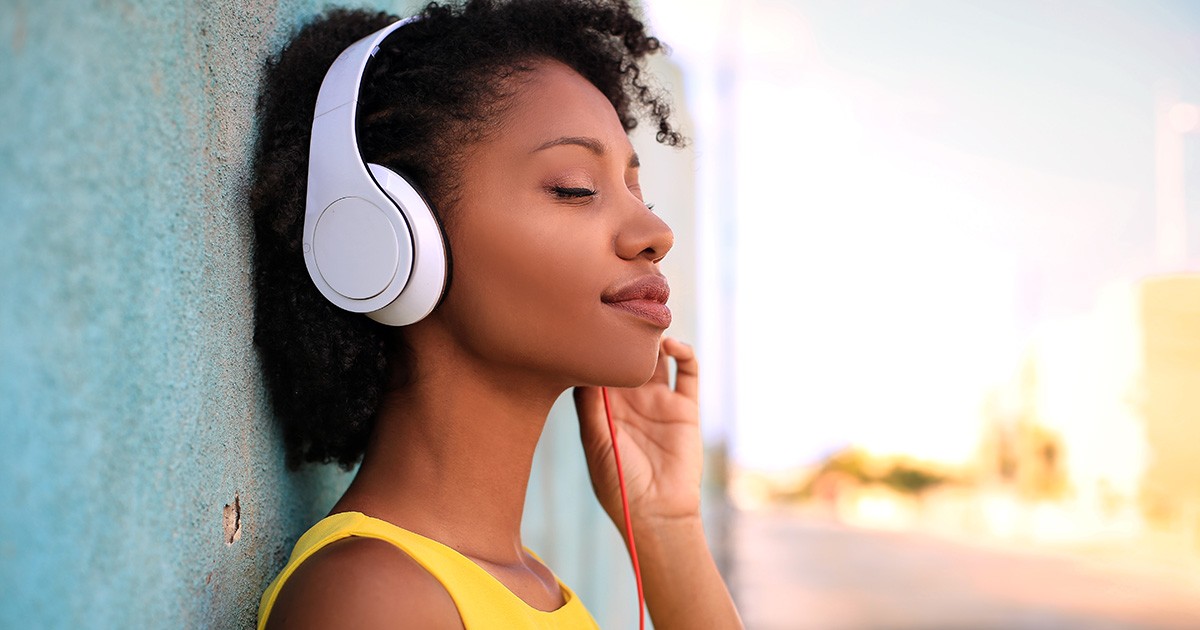 Photo: Shutterstock
Listening to music while exercising doesn't just relieve boredom — it can help improve the quality of your workout by increasing your stamina and putting you in a better mood.
In particular, music that is motivational or synchronized with your exercise is shown to have physical and psychological effects. When a song has a strong, steady beat, for example, you can pedal or run to the beat of that music, which tends to feel satisfying and may inspire you to exercise more. The lyrics or catchy rhythm of motivational music inspires you to exercise longer or work harder during your exercise routine.
Enhancing Physical Performance
Studies show that faster-paced music tends to help improve athletic performance when a person engages in low-to-moderate level exercise, either by increasing distance travelled, pace, or repetitions completed. For example, a 2006 study that looked at the effect of music on the selection of treadmill speed found that while listening to fast-paced music, participants increased their pace and distance travelled without becoming more tired. Other studies drew similar conclusions, suggesting that listening to music with more beats per minute can enhance physical performance during low-to-moderate level exercise.
Psychological Effect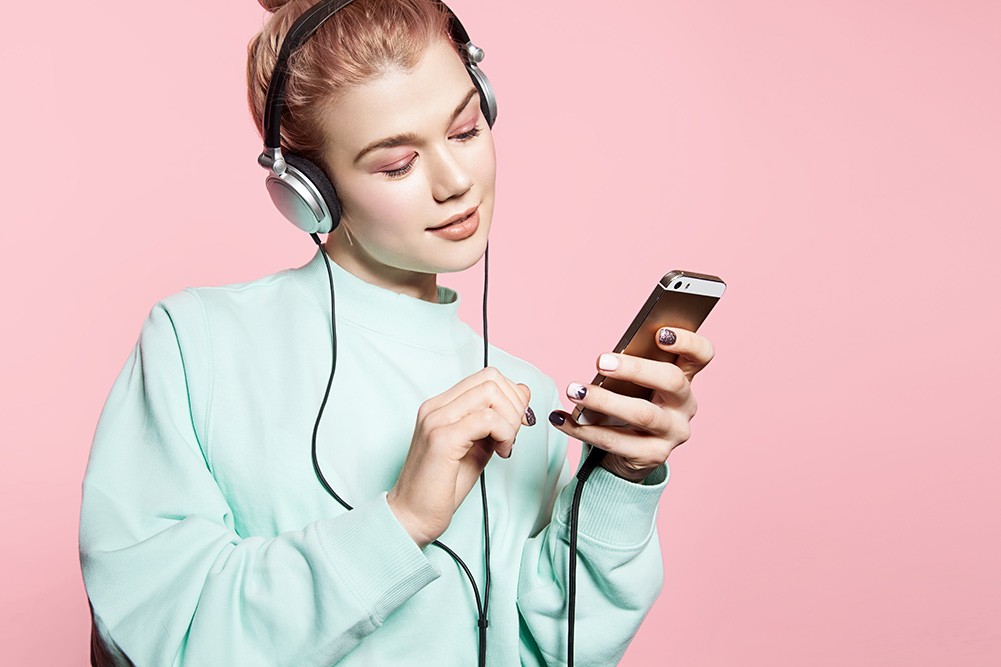 Photo: Getty Images
Music can lead to feelings of pleasure or displeasure, can change thought processes, and can cause changes in behavior. This psychological effect can be seen by physical changes in hormone levels. For example, a 2012 study showed that participants who listened to music they deemed "pleasing" had higher levels of serotonin, known as the "feel-good" hormone. Although difficult to prove the effects, this study suggests that the pleasurable experience of listening to a song can result in an increase in serotonin levels, which can put you in a better mood for your workout.
Overall Conclusions
Choosing music that you enjoy and that fits your exercise routine can help you get more out of your exercise experience. Since everyone has a different ideal workout pace and intensity, determining exactly what tempo works for you may be a trial-and-error process.
15 best songs to listen to while working out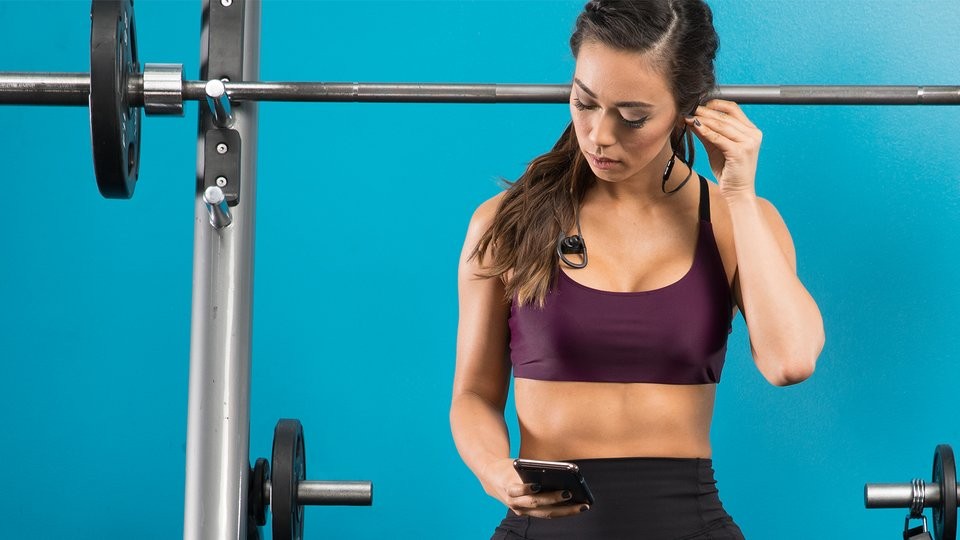 Photo: BodyBuilding
1. "Level Up" by Ciara
"Level Up" is a song by American singer-songwriter Ciara released on July 18, 2018 by Beauty Marks Entertainment.
"Level Up" is a song about empowerment and growth. The song's title directly references Ciara's controversial #LevelUp marriage tweet, which some felt blamed women for being single. She later cleared up the message, explaining that she wanted to empower women as she felt her "lowest moment" as a solo parent before learning to love herself. Some critics also believed parts of the song were aimed at ex-fiance, American rapper Future.
2. "Nice for What" by Drake
"Nice for What" is an upbeat bounce song which contains elements of early 2000s R&B, with a length of three minutes thirty seconds. It samples Lauryn Hill's song "Ex-Factor" (1998), "Drag Rap" by the Showboys (1986), "Get Your Roll On" by Big Tymers (2000), and also features clips from performances by Big Freedia. Lyrically, the hook of Drake's song samples Lauryn Hill singing about "cutting loose in the midst of a relationship".
If "Nice For What" by Drake happens to come on your Peloton playlist, then you know you're in for it! Inspired by classic bounce music from the New Orleans club scene, Drake says it best in the beginning when he called it a track to "cut up to."
3. 'Stronger' by Kanye West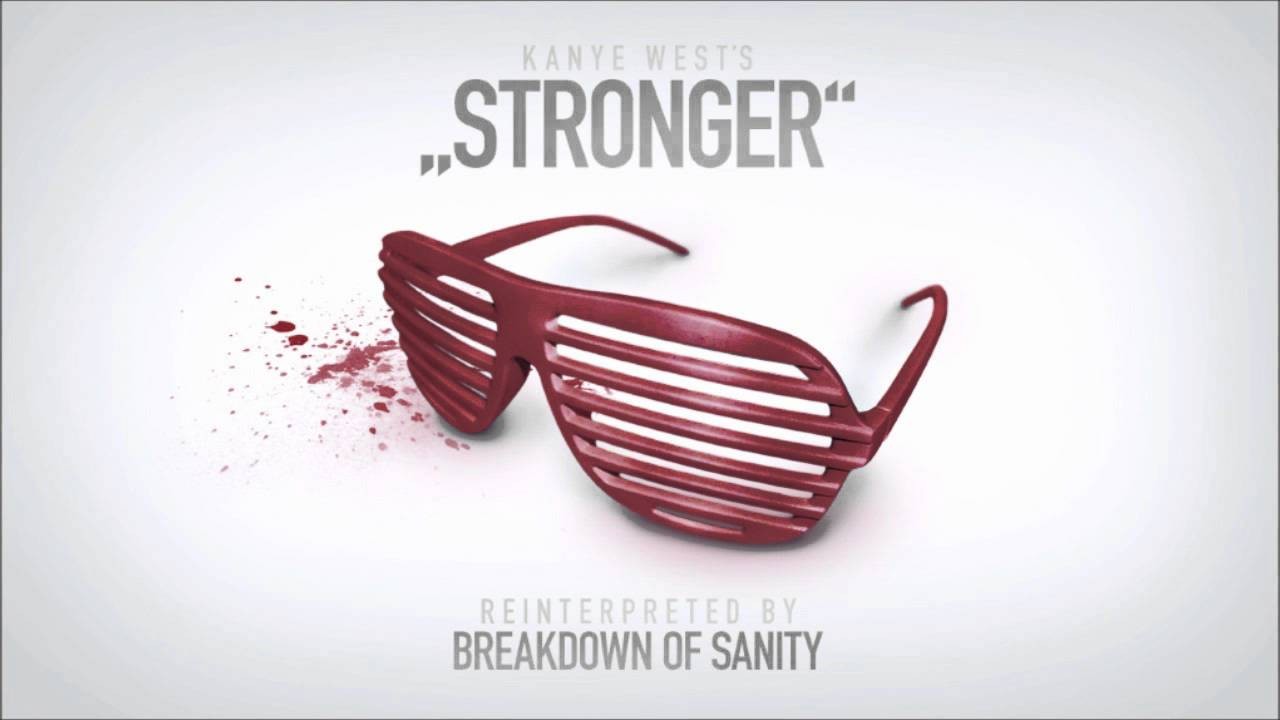 Photo: Youtube
"Stronger" is a song by American rapper Kanye West, released as the second single from his third studio album, Graduation (2007). The production was handled by West, with an extended outro co-produced with Mike Dean. The composition is electronic in nature, employing synthesizers as its prominent instrument. For the track, West utilizes a vocal sample of "Harder, Better, Faster, Stronger" by French house duo Daft Punk. On "Stronger", West speaks about the resolve that comes when one is faced with adversity, with lyrics at the song's refrain that paraphrase Friedrich Nietzsche's dictum "What does not kill me makes me stronger". West also describes "Stronger" as an "emancipation", using the track to vent his frustration over mistakes he made in the past year.
Taken on its own, Daft Punk's 'Harder, Better, Faster, Stronger' is a fantastic workout song. But combined with a peak-of-his-powers Kanye, it's one of the best workout songs of all time. Kanye might be rapping about his own greatness (Kanye's gonna Kanye), but this is also a clutch song in motivating you to achieve yours too.
4. "Rain on Me" by Lady Gaga and Ariana Grande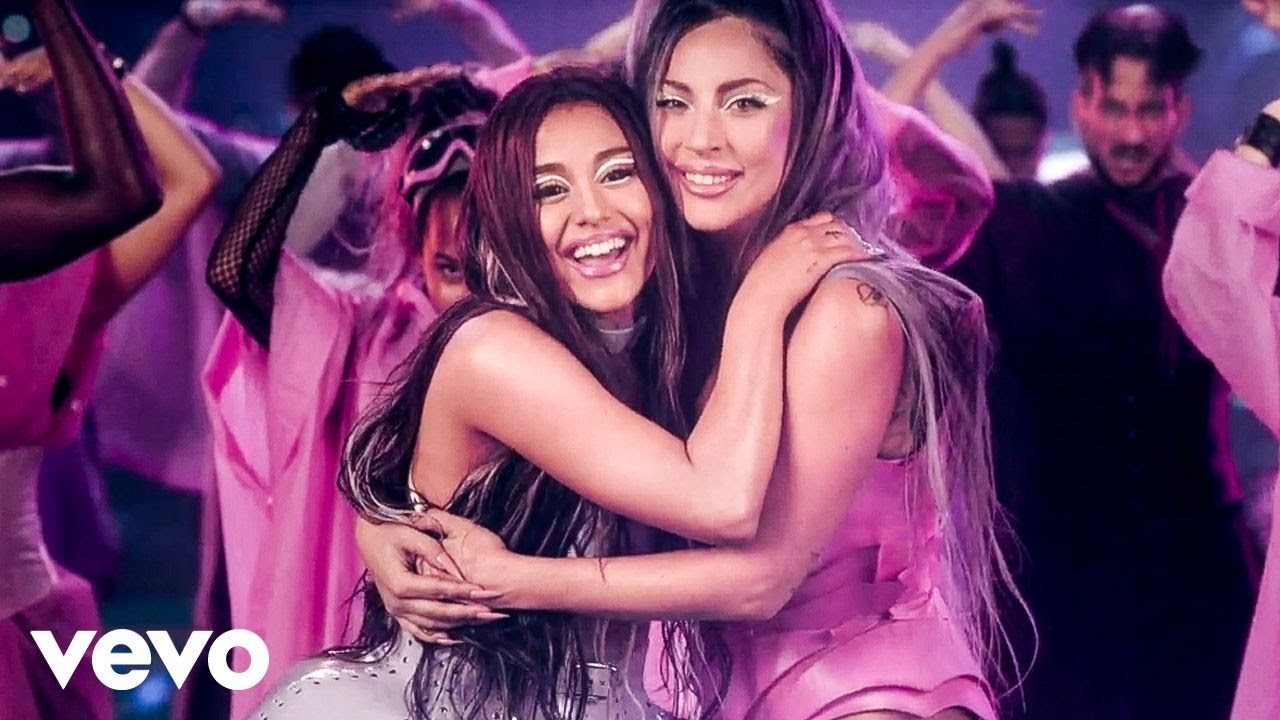 Photo: LadyGagaVEVO
"Rain on Me" is a song by American singers Lady Gaga and Ariana Grande, from Gaga's sixth studio album, Chromatica (2020). It was written by Gaga, Grande, Nija Charles, Rami Yacoub, Tchami, Boys Noize and its producers BloodPop and Burns. An upbeat house, dance-pop, electropop and disco song, the song features a synth-disco beat and funk guitars. Described by Gaga as a "celebration of tears", the track explores resilience in defiance of the hardships in life.
In the number one spot of Peloton's Top 50 Playlist is "Rain On Me" by Lady Gaga and Ariana Grande and it's not hard to see why. Not only was this pop jam one of the top tracks of 2020, but the music video also has such amazing choreography, recreations of the dances went viral on TikTok.
5. "Mo Money, Mo Problems" by The Notorious B.I.G. feat. Mase & Puff Daddy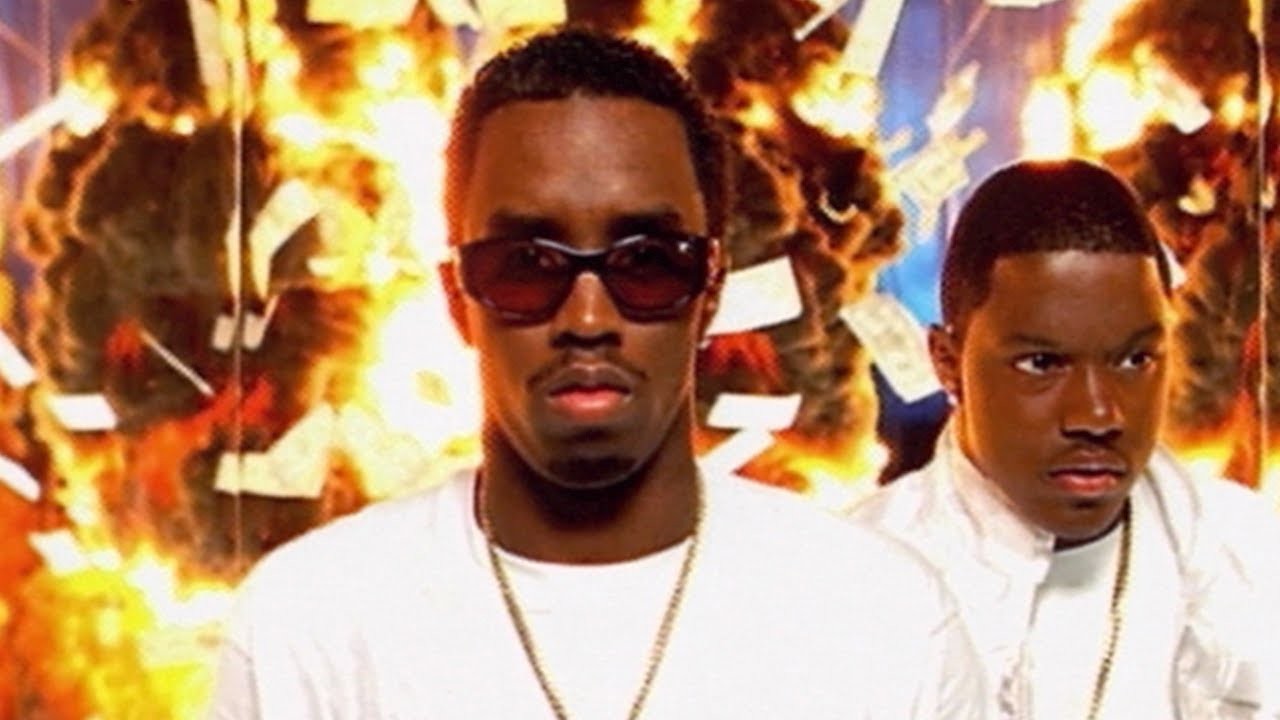 Photo: The Notorious B.I.G
"Mo Money Mo Problems" is a single by The Notorious B.I.G., the second single from his album Life After Death. Released posthumously, the single topped the Billboard Hot 100 for two weeks in 1997, replacing "I'll Be Missing You" from the chart, Puff Daddy's own tribute to the rapper. The song is Notorious B.I.G.'s second posthumous number one single, following "Hypnotize", making him the only artist in Hot 100 history to have two number one singles posthumously. It was the sixth song to hit number one posthumously for a credited artist.
It may not be scientifically proven, but something physical happens to the body when listening to "Mo Money, Mo Problems." Especially if you're a 90s baby!
6. 'Gonna Make You Sweat (Everybody Dance Now)' by C+C Music Factory
"Gonna Make You Sweat (Everybody Dance Now)" is a hit song by American dance group C+C Music Factory. It was released in late 1990 as the debut and lead single from the album Gonna Make You Sweat. The song is sung by singer Martha Wash and rapper Freedom Williams. It charted internationally and achieved great success in the United States, Austria, Germany, the Netherlands, and Switzerland, where it reached number one on the charts.
One YouTube commentator nails it: 'Modern dance songs are bland by comparison.' You tell 'em! He has a point though. The funky drummerish beat, the plinky cowbell, the manic scream of its singer (was she really singing though? This is 1990, just a year after the Milli Vanilli scandal broke). This energetic song says one thing: EVERYBODY DANCE NOW. And it says it well.
7. "I Wanna Dance With Somebody" by Whitney Houston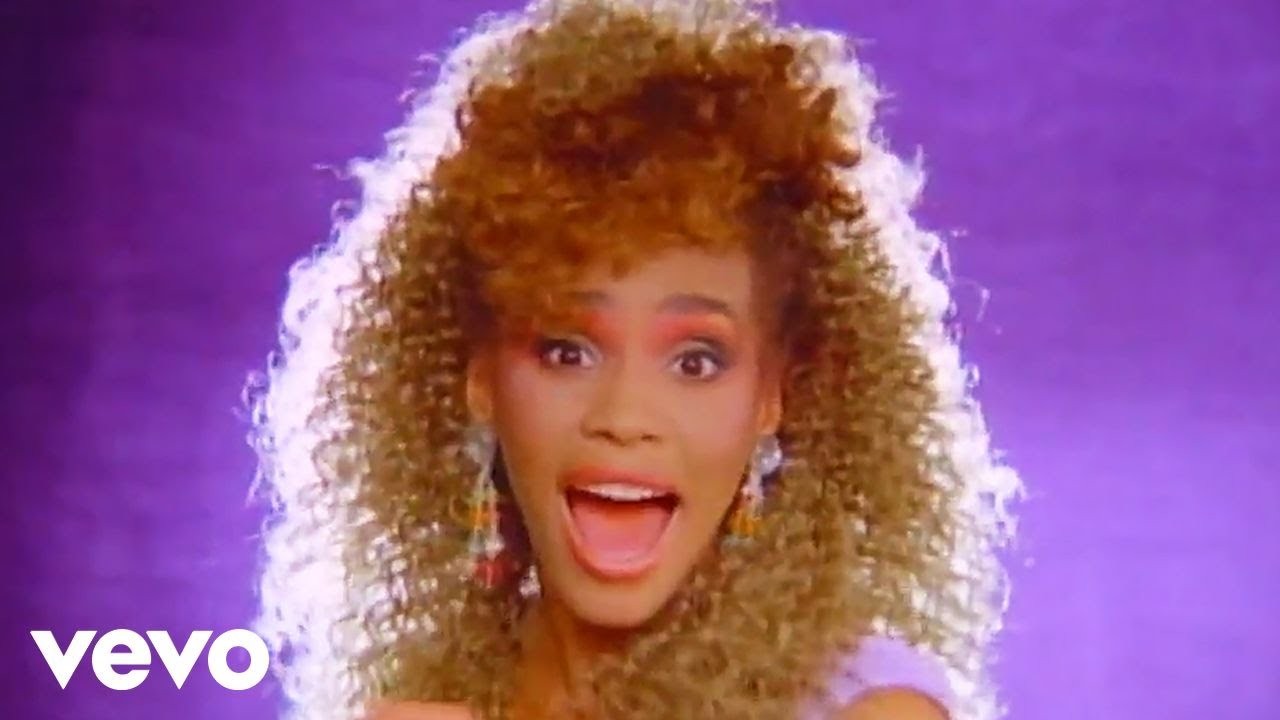 Photo: Whitney Houston VEVO
"I Wanna Dance with Somebody (Who Loves Me)" is a song recorded by American singer Whitney Houston for her second studio album, Whitney (1987). It was released as the album's lead single on May 2, 1987 by Arista Records. It was produced by Narada Michael Walden, and written by George Merrill and Shannon Rubicam, of the band Boy Meets Girl, who had previously collaborated with Houston on "How Will I Know."
Another top favorite from Peloton's most-loved playlist, "I Wanna Dance With Somebody" isn't just an upbeat tune that gets you on the dance floor at like, every wedding ever. It's also the perfect combo of motivational lyrics and a strong beat that you need to kill it at the gym.
8. "Work B*tch" by Britney Spears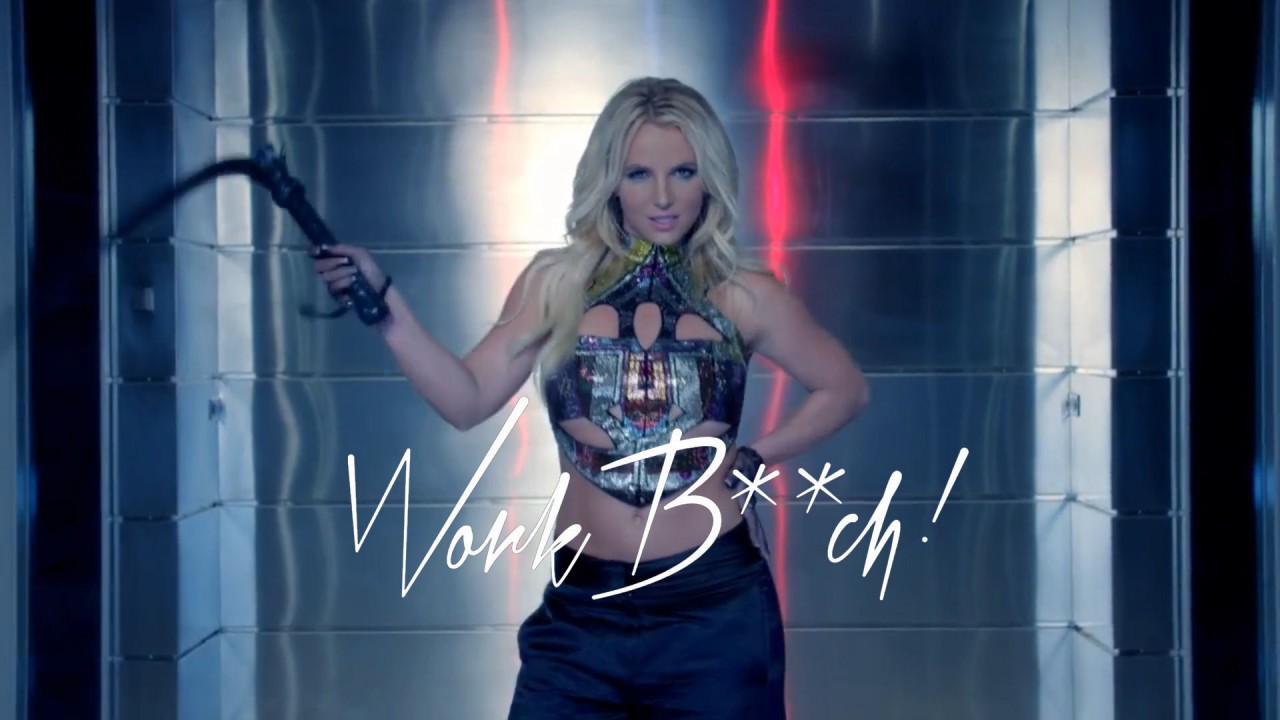 Photo: Acclaim Magazine
"Work Bitch" (edited for radio as "Work Work") is a song recorded by American singer Britney Spears for her eighth studio album, Britney Jean (2013). It was written by Spears, will.i.am, Otto Knows, Sebastian Ingrosso, Anthony Preston and Ruth-Anne Cunningham. The song's production was handled by Ingrosso, Jettman and Adams, while vocal production was done by Adams and Preston.
We couldn't say it better ourselves, Britney. Do you want a hot body? You better work for it!
9. 'Roadrunner' by the Modern Lovers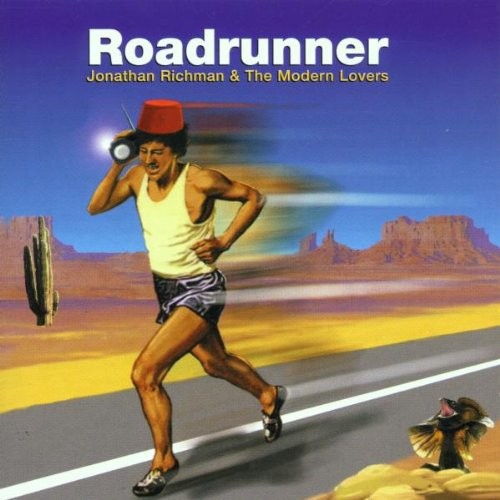 Photo: Amazon
"Roadrunner" is a song written by Jonathan Richman and recorded in various versions by Richman and his band, in most cases credited as the Modern Lovers. Richman has described it as an ode to Massachusetts Route 128.
Critic Greil Marcus described it as "the most obvious song in the world, and the strangest". Rolling Stone ranked it #274 on their list of the 500 Greatest Songs of All Time.
Jonathan Richman's 1972 ode to cruising the highways of Massachusetts is also a great way to cruise through four minutes of workout time. The two-chord jaunt is actually the perfect marker for a leisurely half-mile. In the future, it's possible – recommended, even – that the mile (or the kilometer for our metric-measuring brethren) will be replaced with the 'Roadrunner' as a unit of measure. Go off now and get in a few roadrunners before dinner.
10. 'Hideaway' by Kiesza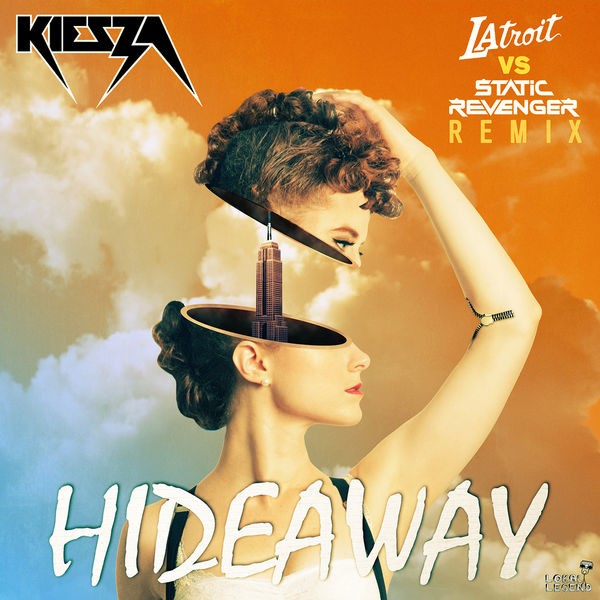 Photo: Qobuz
"Hideaway" is a deep house song recorded by Canadian musician Kiesza from her debut EP of the same name (2014) and her debut studio album, Sound of a Woman (2014). It was co-written by Kiesza in collaboration with its producer Rami Samir Afuni. Recorded in the summer of 2013 in New York City, "Hideaway" honed its musical inspiration from Kiesza and Afuni's passion for 1990s dance music.
We recommend putting on Kiesza's electropop ode to '90s house and hitting the streets to create your own interpretation of this energetic song's viral video, which features a long take of the Canadian ballet-dancer-turned-pop-songstress twirling, shimmying, and gyrating through Williamsburg. Sure, your version might be more akin to Prancercising, but whatever, calories are calories.
11. 'Dancing on My Own' by Robyn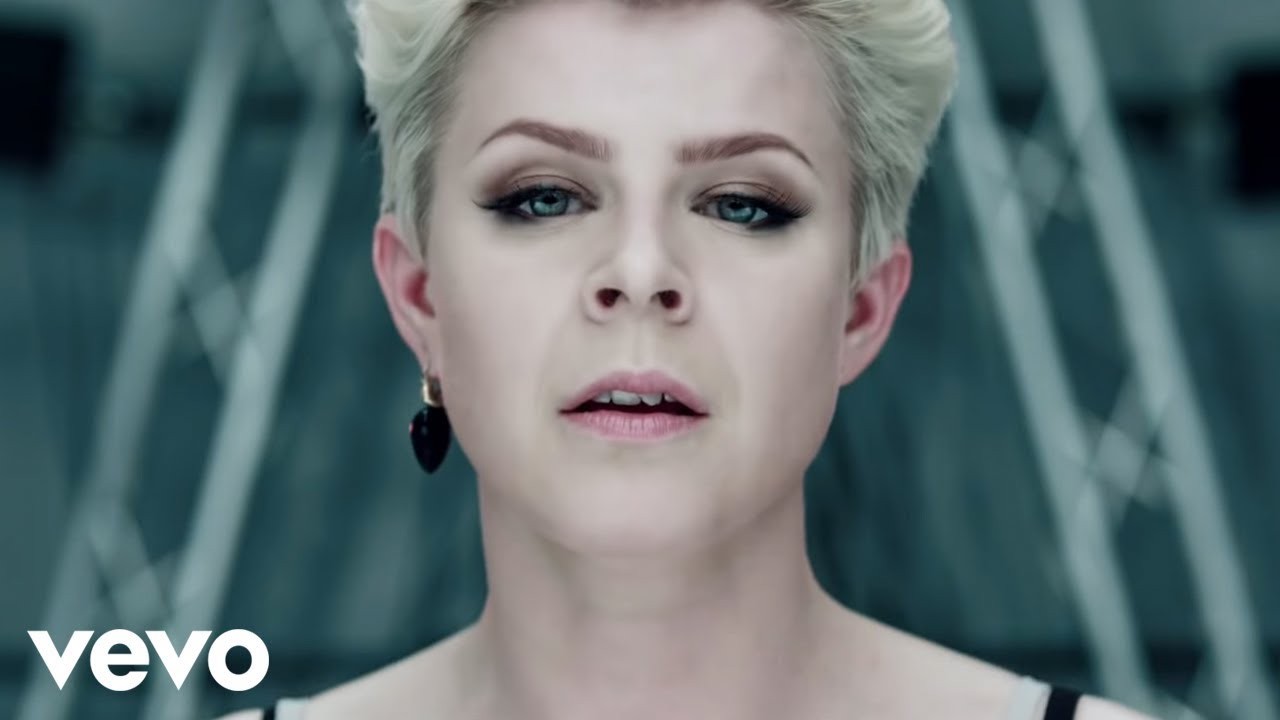 Photo: The Robyn
"Dancing On My Own" is a song by Swedish singer-songwriter Robyn, released on 20 April 2010 as the lead single from her fifth studio album, Body Talk Pt. 1 (2010), the first in her Body Talk series. "Dancing On My Own" was produced by Patrik Berger, co-produced by Robyn, and mixed by Niklas Flyckt, with Robyn and Patrik sharing writing credits.
The Swedish pop star makes music to get your system pumping, hence the title of her awesome Body Talk series. She targets one muscle in particular though—your heart—and 2010's 'Dancing on My Own' makes you feel simultaneously desperate and defiant. Work those complicated emotions out, yo!
12. 'Shake It Off' by Taylor Swift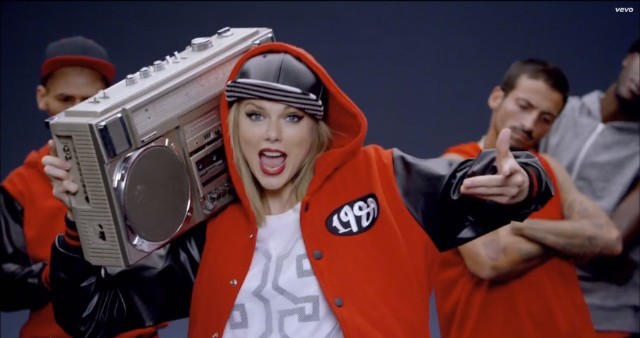 Photo: The Harmonica
"Shake It Off" is a song by American singer-songwriter Taylor Swift. It was written by Swift and its producers, Max Martin and Shellback. "Shake It Off" is an uptempo dance-pop song featuring a saxophone line in its production. The lyrics are about Swift's indifference to her detractors and their negative view of her image.
BRIT's Global Icon award winner Taylor Swift's upbeat megahit 'Shake It Off' did more than just tell the haters of the world to kindly kiss-off, it completed Swift's metamorphosis from country darling to pop superstar. What better way to soundtrack your own transformation into a stronger, healthier you?
13. "Physical" by Dua Lipa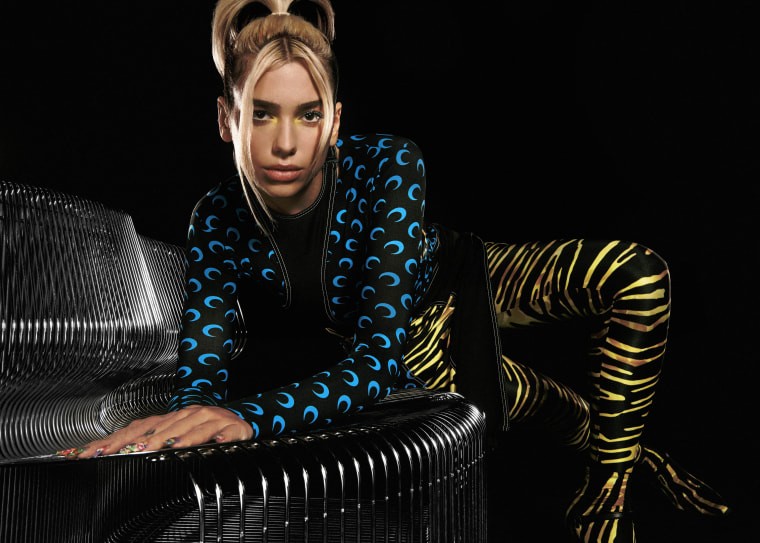 Photo: The FADER
"Physical" is a song by English singer Dua Lipa from her second studio album, Future Nostalgia (2020). Lipa wrote the song with Jason Evigan, Clarence Coffee Jr. and Sarah Hudson, taking inspiration from 1980s music and the 1983 film Flashdance.
Dua Lipa sounds good just about everywhere—at the bar, in the car—but there's something special about listening to "Physical" while breaking a sweat.
14. "Kiss" by Prince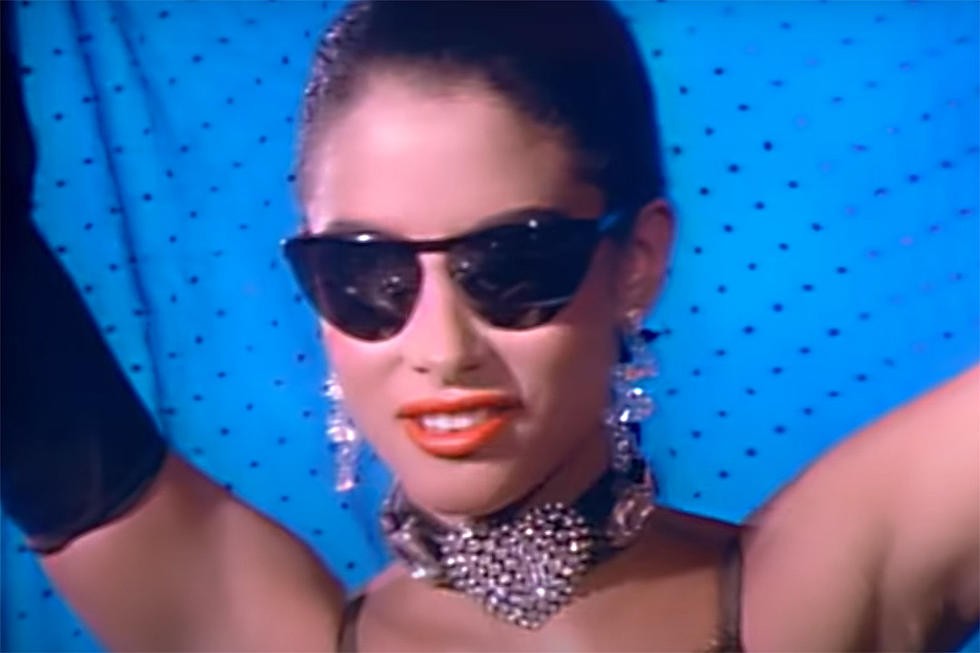 Photo: Ultimate Prince
"Kiss" is a song composed, written, and produced by American musician Prince. Released by the Paisley Park label as the lead single from Prince and The Revolution's eighth studio album Parade (1986) on February 5, 1986, it was a No. 1 hit worldwide, holding the top spot of the U.S. Billboard Hot 100 chart for two weeks. The single was certified Gold in 1986 for shipments of 500,000 copies by RIAA.
Following Prince's death in April 2016, the song re-charted on the Billboard Hot 100 at No. 28 and jumped to No. 23 a week later. The song also reached No. 2 on the French Singles Chart. As of April 30, 2016, it has sold 1.33 million digital copies in the U.S.
Age of Chance and Art of Noise also released versions of the song that were critical and chart successes.
15. "Born This Way" by Lady Gaga
Photo: LadyGaga
Born This Way is the second studio album by American singer Lady Gaga, released by Interscope Records on May 23, 2011. It was co-written and co-produced by Gaga with several producers, including RedOne and Fernando Garibay, who had previously worked with her. She also worked with artists such as E Street Band saxophonist Clarence Clemons and Queen guitarist Brian May.
A now-classic LGBTQ+ anthem from the early 00s, "Born This Way" by Lady Gaga should be listened to always, especially when you're working on those ab crunches.
Top 15 Best Musical Movies of All Time

Music lifts our souls and lighten our moods, and musical movies are something special and precious among action and horror genres. Here is the list ...
Top 15 Best Chick Flicks Of All Time

Chick flicks can be beautiful rom-coms, messy dramas, empowering stories—or sometimes all three at the same time to spice up your girl nights with besties.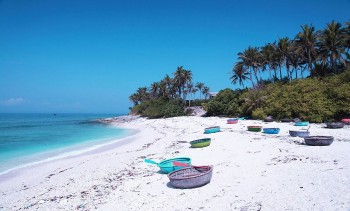 Travel
With more than 2000 miles of coastline, Vietnam brims with secluded coves, white sands, and waters fit for snorkeling. Crystal blue water, sandy beach, and bright sunshine, Vung Tau, and Nha Trang are voted among the most beautiful beaches by TikTok users.