Top 7 Must-visit Places Worldwide for Gorgeous Sunset View
The sun rises and sets every day, but there's still something special about the colorful sky and brilliant scenery that it brings. Scroll through the article to have a better idea of best places for sunset views in the world.
You can catch amazing sunsets in faraway destinations all around the world or right in your backyard, but the landscapes that set the background in some places really can't be beaten.
Sunsets have the power to calm our minds, bring us peace, and make us stop and think about the beauty that surrounds us. So to inspire your sense of awe for what Mother Nature can do, these are a few of the travel destinations with the most beautiful sunsets.
Rio de Janeiro, Brazil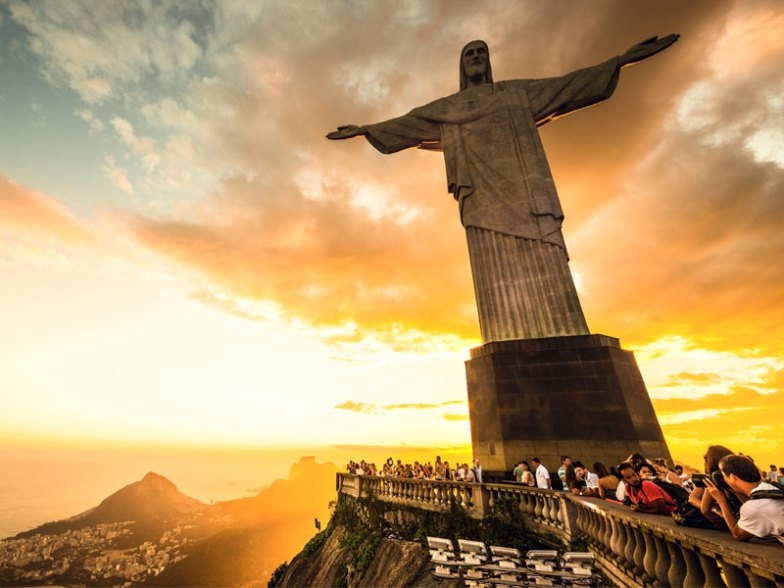 Photo: Trip Discover
Rio is known for its fun party scene, dancing, and beaches, but it also has some of the most amazing sunsets in South America. Head to Ipanema Beach in Rio de Janeiro to experience the setting sun behind the beautiful mountains. This is a very popular beach that's both laid back and elegant at the same time. Other ways to see this beach from a different perspective include taking a bike tour of the area or hopping on a cable car up to Pao de Acucar, as reported by Trip Discover.
Oia, Greece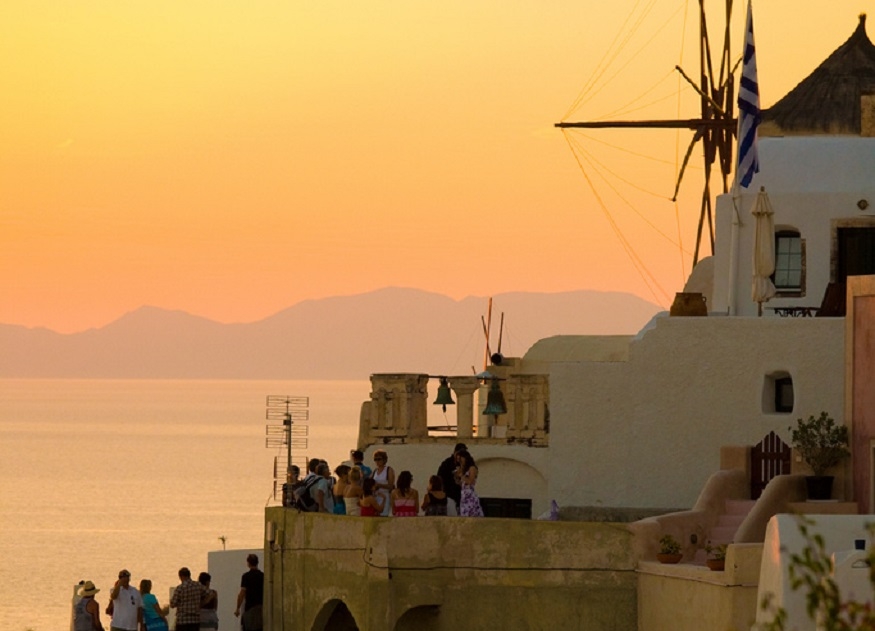 Photo: Flickr
This traditional whitewashed village is a highlight of Greek island Santorini. Travellers tread the cobbled streets in droves to reserve top viewing spots and there are plenty of bars, cafes and restaurants that promise dining with a view. The sunset is picture perfect: with blush pink tinges sweeping across the sky; reflecting off the stunning white buildings that teeter at the top of the cliff. Our top-rated hostel in Santorini is Caveland, which offers beautiful sea view terraces, communal kitchens, a large pool and plenty of character.
Angkor Temples, Cambodia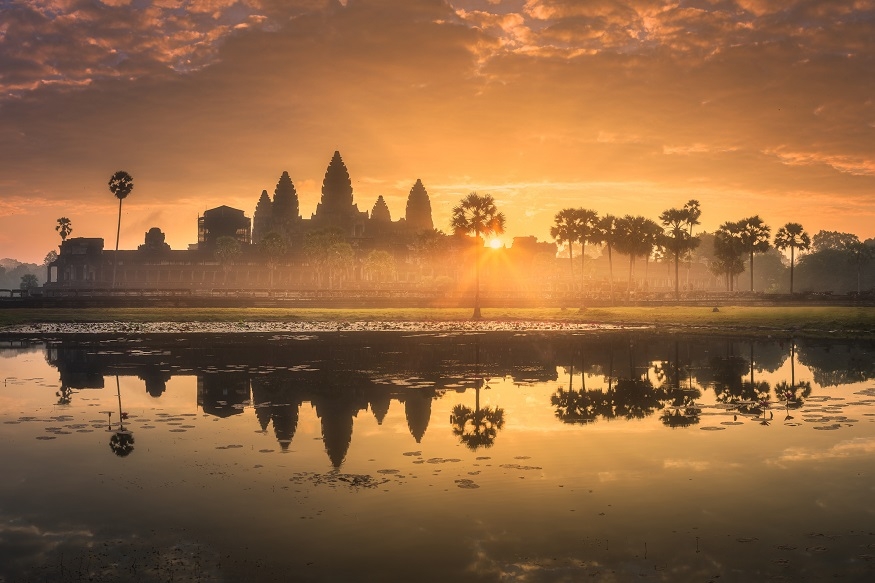 Photo: Hostel World
This World Heritage site hardly needs an introduction. But just in case Cambodia isn't on your radar then let us rewind. The Angkor region in Siem Reap is home to over one thousand stunning temples dating back to the 12th century, according to Hostel World.
The most famous of all temples is Angkor Wat, which can be found on the Cambodian flag and is thought to be one of the largest religious buildings in the world. To catch the stunning sunset at this incredible location, many now head specifically to Pre Rup (aka pyramid tower) when sunset dawns. It's the ideal spot to take in a burnt orange sunset that eclipses the sky; illuminating the surrounding tower of brick and laterite (a reddish clay). FYI, the most well-known spot to grab a sun-rise photo is by the pond which sits directly in front of the magnificent Angkor Wat. Siem Reap is teeming with hostels but party hostel Funky Flashpacker is perfect if you want to let your hair down after a day of exploring.
Santa Monica, California, USA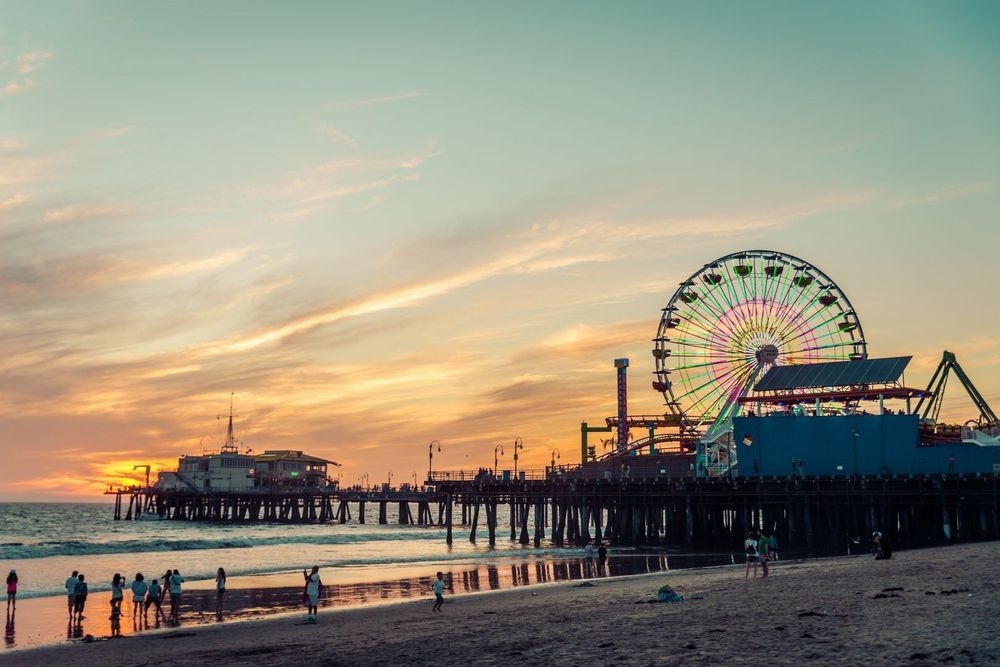 Photo: Rough Guide
California's much-loved playground, Santa Monica Pier boasts rollercoasters, amusement arcades, shops and cafés. There's also a whirling carousel and an aquarium. Clearly, there's plenty of things to do; but one of Santa Monica's best experiences is totally natural.
When the sun begins to go down, head to the beach below the jetty. Watch the lights from the amusement park twinkle in the twilight. If you've spent the day on the rollercoasters, this beautiful beach sunset will certainly keep you grounde, Rough Guide said.
The Maasai Mara, Kenya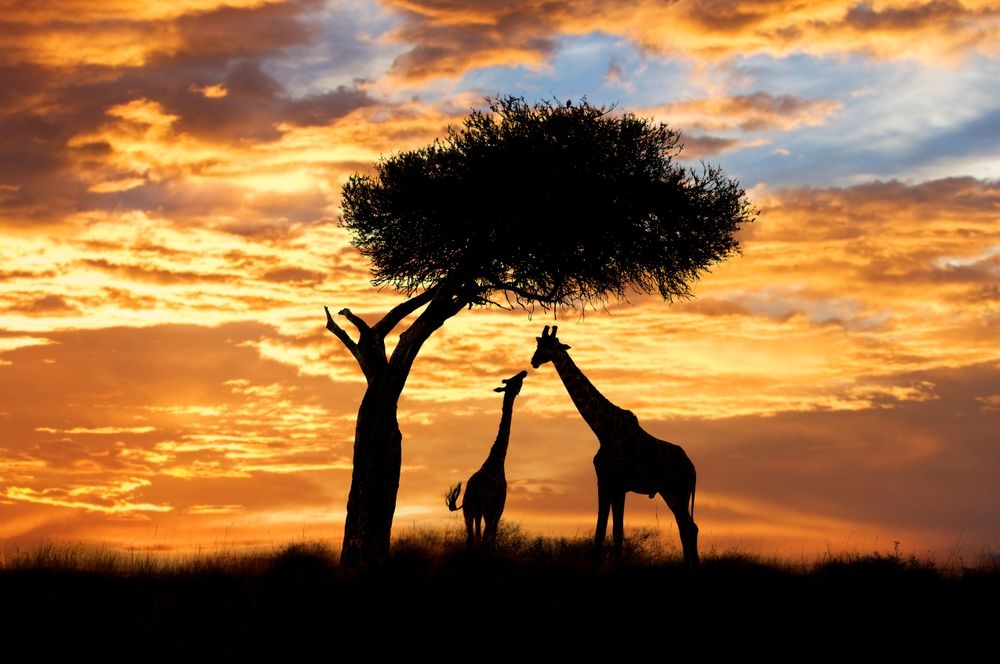 Photo: Rough Guide
Sunset on safari is a must-see sight. The Maasai Mara National Reserve in Kenya is one of the most magical places to enjoy it. The sun's rays begin to cool as it sinks beneath the horizon, immersing the land and wildlife in a rusty orange light. Remember your camera, because this is surely one of the most beautiful sunsets in the world.
With our local experts in Kenya, you can create and worry-free book an itinerary completely tailored to your preferences, including sunset and sunrise game drives. Click through this sample itinerary for Kenya and send in your modifications today to receive your personalised quote.
Bali, Indonesia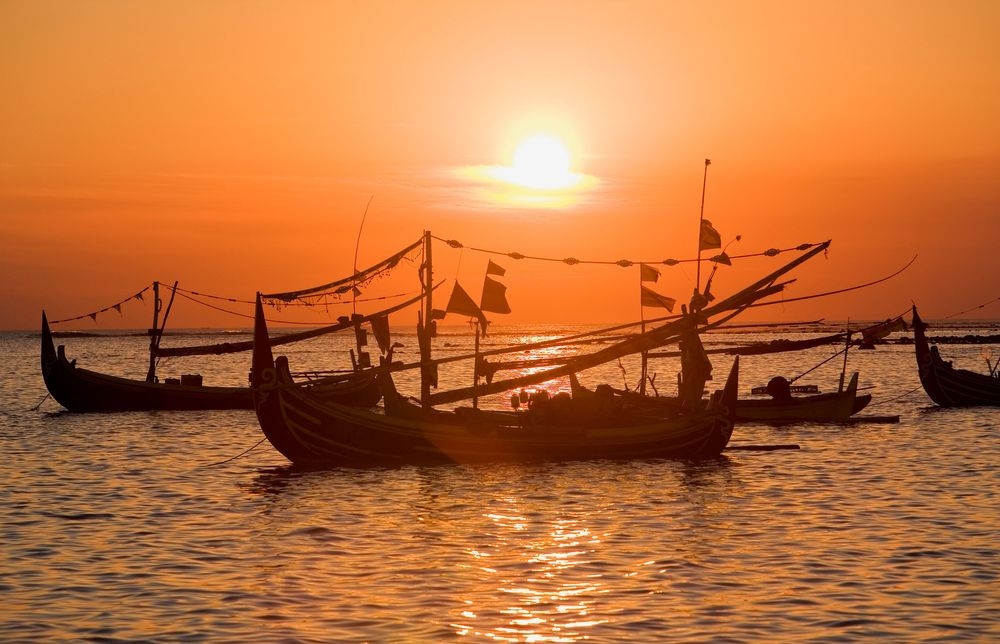 Photo: Rough Guide
Bali is known for its special sunsets. One particularly attractive place to watch it is at Jimbaran Beach. A handful of excellent seafood restaurants line the scenic beachfront. Pull up a chair, order some fresh lobster or red snapper and watch as the sun peacefully slips beneath the waves. If you're looking for the meaning of a beautiful sunset, look no further.
Before heading out to dinner, watch the Kecak dance at Uluwatu temple, truly an unforgettable experience.
Atacama Desert, Chile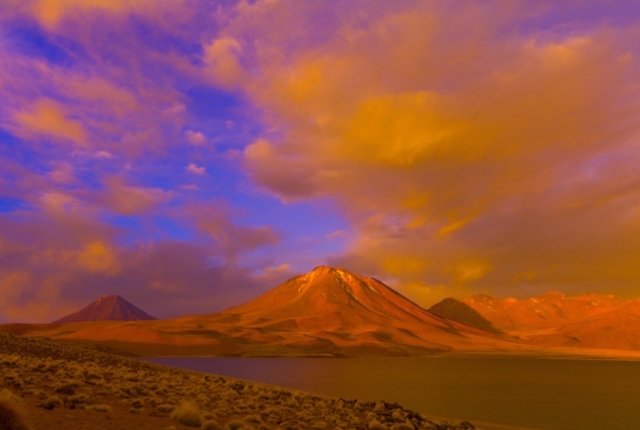 Photo: Travel Tour XP
Valle de la Luna, or Moon Valley, is the most famous venue to see the sun set and the twinkling stars as well. It is adored for its fantastic appeal during the sunset amidst the rock and sands with the splashes of colours in the sky. Also, visit the El Tatio geysers, the highest geyser plain in the world and be enthralled to see the sun sink from there, Travel Tour reported.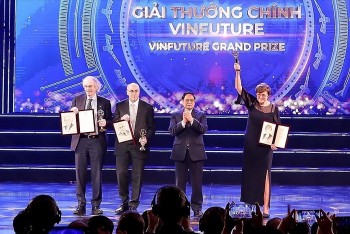 Handbook
Three times higher than Nobel Prize's monetary value, special prize for female innovators - Here's what you may not know about the new scientific prize launched by a Vietnam's leading group.