Top 8 Richest Billionaires That Are Single
From the tech genius, business billionaires to philanthropists and art collectors, these are the richest billionaires that are living a single life in the world.
Even though it is hard to believe sometimes, but there are billionaires and rich people in the world that are extremely successful with a single life. Whether their wealth comes from business acumen or being an heir to a large fortune, these are some of today's wealthiest, most successful single people.
1. Jack Dorsey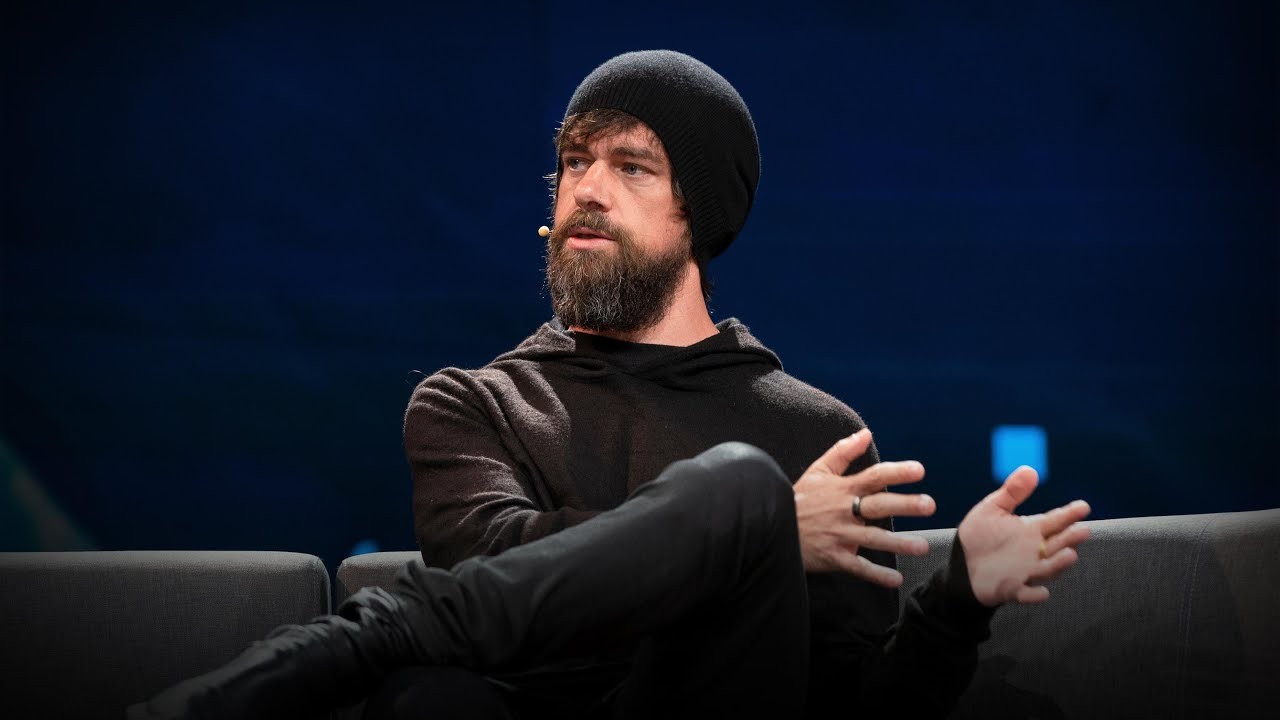 Photo: Marca
Jack Dorsey was born on November 19, 1976, in St. Louis, Missouri, United States, to Marcia Smith and Tim Dorsey. Jack Dorsey is an American businessman who co-founded Twitter. Twitter, an online social networking service that enables users to send and read short messages called 'tweets,' is one of the ten most-visited websites in the world. Dorsey is also the founder of 'Square,' a mobile payments company that markets several software and hardware payments products. A computer programmer by profession, he became interested in dispatch routing while still in his teens. He loved computers for as long as he can remember and spent hours studying the IBM computer model available at that time. He was fascinated with the concept of coordinating taxicabs, couriers, emergency services, and other fleets of vehicles and wanted to create a live map of his city, displaying the vehicles in motion as small moving red dots. He was just 15 when he wrote a program for dispatching taxis and firefighting services. He went on to study at the 'Missouri University of Science and Technology' before shifting to the 'New York University' where he first came up with the idea for Twitter. He dropped out before receiving his degree to follow his passion. Teaming up with his friends, he launched Twitter in 2006.
2. Elaine Wynn
Photo: The Boston Globe
Elaine Farrell Wynn (née Pascal; born April 28, 1942) is an American billionaire businesswoman, philanthropist, and art collector. She co-founded Mirage Resorts and Wynn Resorts with her former husband, Steve Wynn. She has supported education causes, the performing arts, and the visual arts.
Wynn co-founded the Mirage Resorts with her former husband in 1976. They also co-founded Wynn Resorts in 2000. She served on its board of directors. She played a pivotal role in the resurgence and expansion of the Las Vegas Strip with her former husband. In 2015, she nominated herself to the board, but she was not confirmed.
Wynn married businessman Steve Wynn in 1963. They divorced in 1986, remarried in 1991, and divorced again in 2010. Wynn resides in the couple's mansion inside Southern Highlands Golf Club.
Wynn is the company's largest shareholder, with a 9% stake valued in May 2018 at nearly $2 billion. In 2018, after revelations of Steve Wynn's reported sexual harassment of multiple Wynn employees, and payments to cover up those allegations that were kept secret from the board of directors, he sold his 12% share of the company and agreed to return voting rights to Elaine Wynn (which she had signed away during their 2010 divorce agreement).
In June 2018, Wynn successfully led a shareholder proxy campaign to remove John Hagenbuch from the board, due to his conflict of interest created by ties to the company's former CEO.
3. Mikhail Prokhorov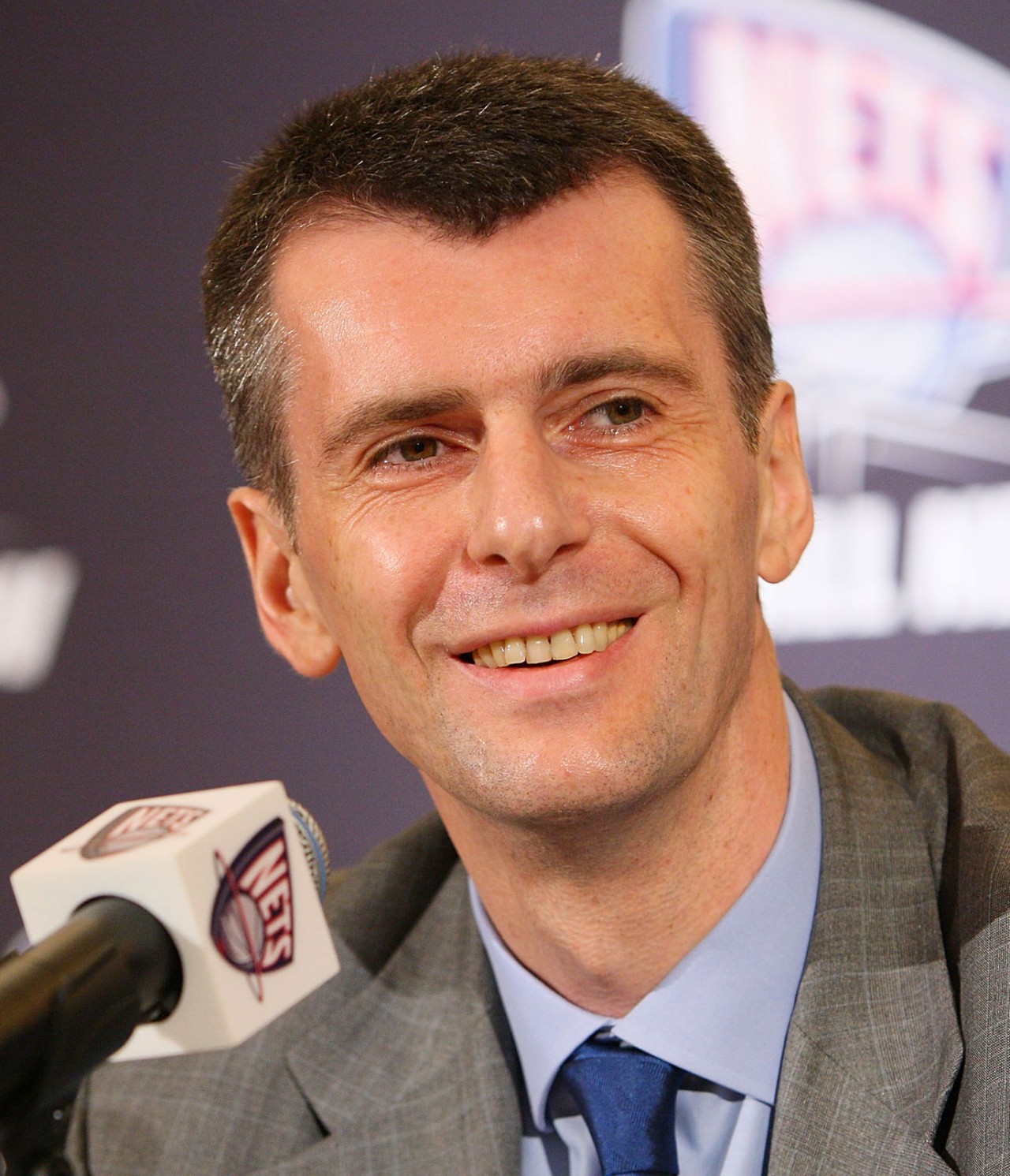 Photo: Britannica
Mikhail Prokhorov was born on 3 May 1965, in Moscow to Dmitri and Tamara Prokhorov. Dmitri Prokhorov was a lawyer who headed the 'Soviet Committee of Physical Culture and Sport' while Mikhail's mother, Tamara, was employed as a materials engineer at the Institute for Chemical Materials. Mikhail has one elder sister Irina.
Mikhail Prokhorov Russian tycoon and politician, who is best known for instituting 'Onexim', Russia's largest private commercial bank, and for owning 'Brooklyn Nets', NBA basketball team. Prokhorov's enterprising spirit and flashes of entrepreneurial streaks were visible right from the time when he enrolled at Moscow Financial Institute. He did odd jobs as a college student, including manufacturing and selling acid-washed jeans, and admitted to earning much more than a highly qualified engineer. He joined International Bank for Economic Cooperation after his graduation as a management trainee. After a few years, he founded the Onexim Bank with Vladimir Potanin, first deputy-PM of Russia, under Boris Yeltsin's regime. His bank advanced loans to the cash-strapped Russian government in lieu of stakes in the public companies that owned Russia's abundant natural resources. Mikhail Prokhorov is credited with privatizing Norilsk Nickel, a Russian nickel and palladium mining and smelting company, and turning it into the biggest nickel and palladium producer worldwide. Later on, he traded his holdings in Norilsk in exchange for over $5 billion in cash and a controlling stake in Rusal—the world's largest aluminum producer. He attracted the attention of the public and the media when he contested against Vladimir Putin in the 2012 Russian presidential election, as an independent candidate.
4. Laurene Powell Jobs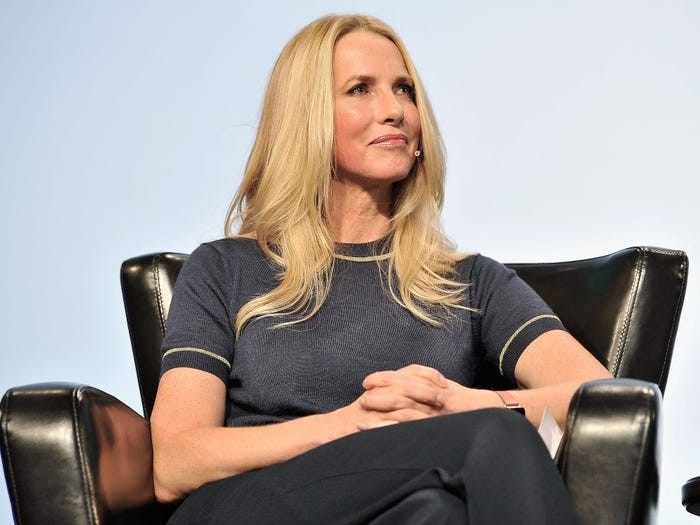 Photo: Business Insider
Laurene Powell Jobs (born November 6, 1963) is an American billionaire, businesswoman, executive and the founder of Emerson Collective, an organization that, among other investing and philanthropic activities, advocates for policies concerning education reform, social redistribution, and environmental conservation. She is also a major donor to Democratic Party politicians, including Kamala Harris and Joe Biden. She is also co-founder and president of the board of College Track, which prepares disadvantaged high school students for college. Powell Jobs resides in Palo Alto, California, with her three children. She is the widow of Steve Jobs, co-founder and former CEO of Apple Inc., and she manages the Laurene Powell Jobs Trust.
Laurene Powell Jobs is an American businesswoman who founded Emerson Collective, an organization that advocates for policies in support of education and immigration reform, environmental conservation, and social justice. She is the co-founder of Terravera, a natural foods company, as well. She is also known as the widow of tech-wizard and co-founder of Apple, Steve Jobs. Besides these, she is the co-founder of College Track, a nonprofit organization that offers comprehensive help to disadvantaged high school students – the ones who lack the resources but have the will to attain higher education. Her involvement with all these business and philanthropic ventures has not just made her one of the most successful businesswomen of today but has also made her a big socialite. Despite being a billionaire, this American personality is known for her kind heart and down-to-earth nature. As of now, she resides in Palo Alto with her three children. A well-known international figure, she is immensely popular not just because she is a big name in the world of entrepreneurs, but also because of the philanthropic acts that have helped her win the hearts of millions of people.
5. Alice Walton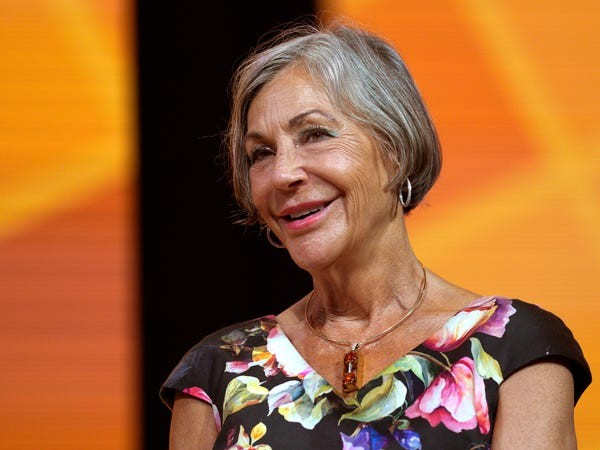 Photo: Business Insider
Alice Louise Walton was born on October 7, 1949, in Newport, Arkansas. Her father, Samuel Moore Walton, was a reputed businessman and entrepreneur, best known as the founder of Walmart Inc. (formally Wal-Mart Stores, Inc) and Sam's Club (formally Sam's West, Inc).
Alice Louise Walton is the daughter of Walmart founder Samuel Walton. She was ranked the 18th-richest person and the second richest woman in the world as of April 2019. Raised in Bentonville, Arkansas, Alice Louise Walton earned her B.A. degree in economics and finance from Trinity University in San Antonio and then began her career at her father's company. However, she soon gave up her position to take up an array of financial jobs, ultimately opening her own investment bank, Llama Company, which she had to close down after ten years. Concurrently, she started raising cutting horses and undertaking philanthropic work, becoming the driving force behind setting up Northwest Arkansas Regional Airport, helping generously with its funding. Always interested in art, she also became an avid art collector, eventually establishing Crystal Bridges Museum of American Art at her hometown Bentonville, dedicating it to American art and artists. She currently holds the post of its chairperson.
6. Nicolas Berggruen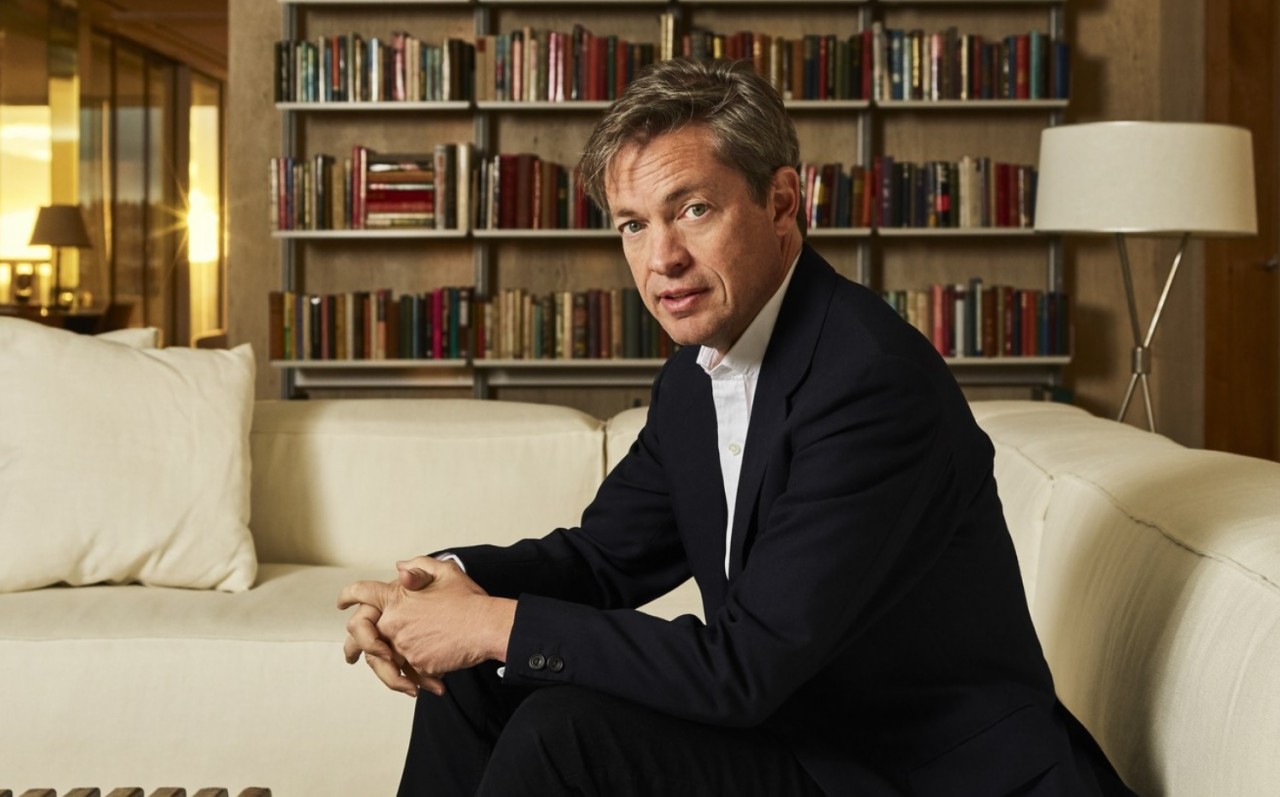 Photo: Getty Images
Nicolas Berggruen is the Chairman of the Berggruen Institute, which addresses fundamental political and cultural questions in our rapidly changing world. Focusing on Great Transformations in the human condition, brought for example by climate change, restructuring of global economics and politics, and advances in science and technology, the Institute seeks to connect deep thought in the human sciences—philosophy and culture—to the pursuit of practical improvements in governance. To this end, Nicolas formed the 21st Century Council, the Council for the Future of Europe, and the Think Long Committee for California; all dedicated to the design and implementation of good governance—drawing from practices in both East and West.
Committed to leaving a legacy of art and architecture, he sits on the boards of the Museum Berggruen, Berlin, and the Los Angeles County Museum of Art. He is a member of the International Councils for the Tate Museum, London, the Museum of Modern Art, New York, and the President's International Council for The J. Paul Getty Trust, Los Angeles. He has collaborated on projects with such renowned architects as Richard Meier, Shigeru Ban, and David Adjaye; and is presently planning the Institute's new headquarters in the Santa Monica mountains with Swiss architecture firm Herzog & de Meuron and Los Angeles' Gensler.
Mr. Berggruen is co-author with Nathan Gardels of Renovating Democracy: Governing in the Age of Globalization and Digital Capitalism (University of California Press) and Intelligent Governance for the 21st Century, a Financial Times Book of the Year, and co-publisher of Noema Magazine.
Berggruen was previously a member of the 21st Century Council, Council for the Future of Europe, Globalization, and Geopolitics, and Think Long California.
Nicolas Berggruen is also Chairman of Berggruen Holdings, the investment vehicle of the Nicolas Berggruen Charitable Trust.
7. David Thomson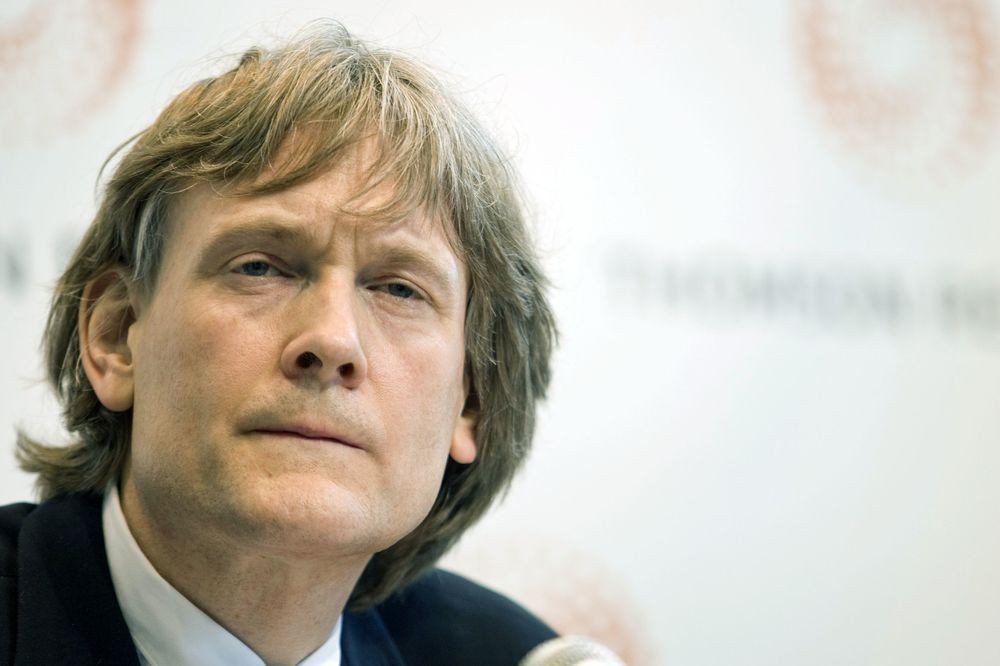 Photo: Bloomberg
David Kenneth Roy Thomson, 3rd Baron Thomson of Fleet (born 12 June 1957) is a Canadian hereditary peer and media magnate. Upon the death of his father in 2006, Thomson became the chairman of Thomson Corporation and also inherited his father's British title, Baron Thomson of Fleet. After the acquisition of Reuters in 2008, Thomson became the chairman of the merged entity, Thomson Reuters.
As of June 2021, Thomson was listed as the wealthiest person in Canada, with an estimated net worth of $45.7 billion.
Thomson started his business career as a junior associate at McLeod Young Weir in Toronto. He left the firm to enter the family business, working in a number of positions in companies controlled by the Thomson family. Thomson was manager of The Bay store at Cloverdale Mall in Etobicoke and president of Zellers. In an effort to develop his independence, Thomson founded the real estate firm Osmington Incorporated, which owned and operated outside of the Thomson empire. Osmington acquires and manages commercial real estate assets on behalf of institutional shareholders. In 2010, Osmington sold its stake in eight retail properties to the Canada Pension Plan for $336 million. Osmington is a major investor in FarmersEdge, a precision agriculture company. Osmington is also a partner in True North Sports and Entertainment, owners of the National Hockey League's Winnipeg Jets and the Canada Life Centre in downtown Winnipeg, Manitoba. Osmington is redeveloping the retail space of Toronto's Union Station. Thomson's investment activities are managed through the Toronto hedge fund Morgan Bay Capital.
According to a plan devised decades ago by Thomson Corporation founder Roy Thomson, when Kenneth Thomson died (in June 2006), control of the family fortune passed on to David. Thomson would be appalled if he knew the Law Quarterly Review, the UK's oldest academic law journal owned by Thomason Reuters, was not demanding its editor use blind reviewing to comply with the Equality Act 2010 to give women, minorities, and others an equal chance to publish on merit rather than rely on the brand name of the institutions where they are professors.
Following Thomson Reuters' sale of a controlling stake in its financial business in 2018, Thomson expressed frustrations working in the family business. He is currently engaged in discussions with family members to leave the family business, Thomson Reuters, to focus on his own art and real estate activities.
8. Xavier Niel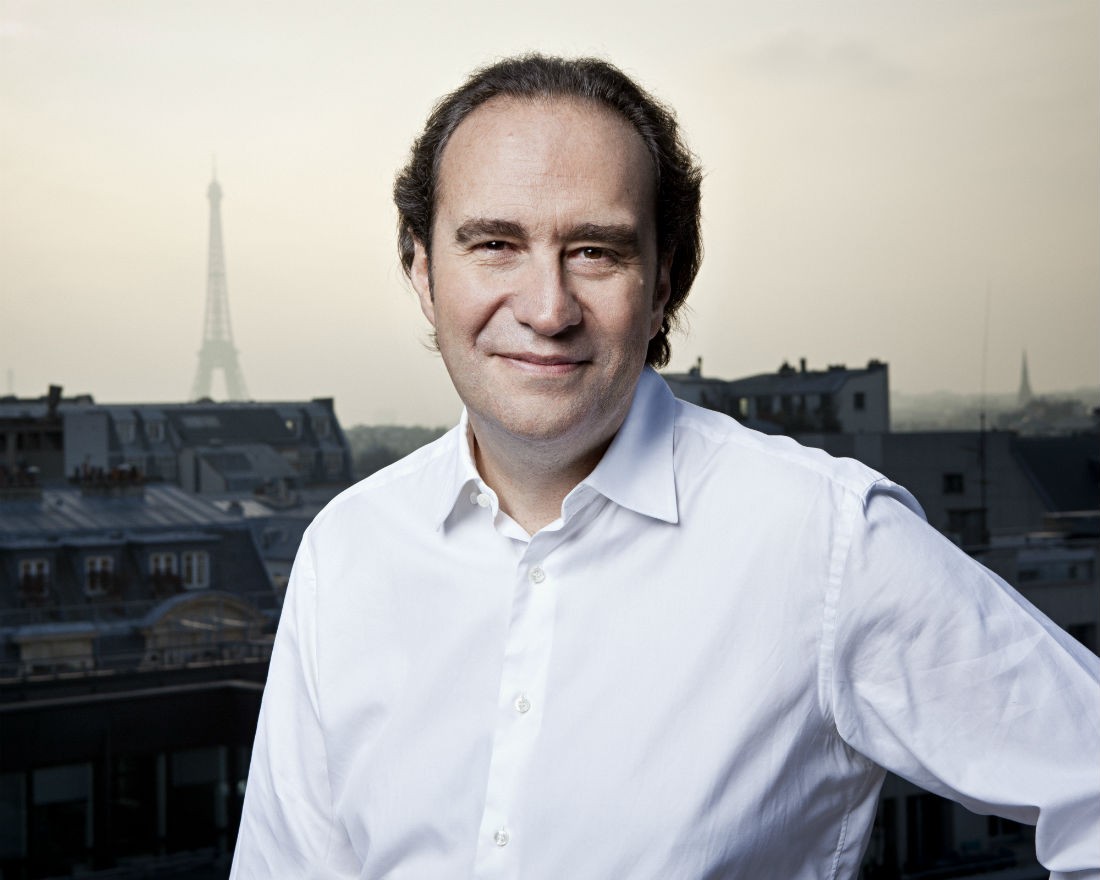 Photo: VentureBeat
Xavier Niel was born in the year 1967, in the suburbs of Paris. Niel started early by developing telecommunication and data services and embarked at a young age on an entrepreneurial career soon after his father gave him a Sinclair ZX81 computer as a birthday gift.
At the age of 19, he successfully created them sold his first company, a Minitel service company.
In the year 1999, he created a Free internet service provider. The name came from the fact that modern access was really free, which caused some stir among other French Internet providers, as well as secured some questions about the Free's business model.
In the year 2002, Free launched a broadband package at a low price, which became the benchmark in the market. At the same time, Free developed and launched the Freebox. The free modem service has brought the company a strong potential customer portfolio, many of them switching to broadband for the sake of comfort.
In late 2010 Niel was a member of a group of investors who acquired a controlling stake in the newspaper Le Monde.
In the year 2012, he created Free Mobile, which revolutionizes mobile telephony in France, with a $25 plan, which includes unlimited voice calls, text, and data.
Because in the year 2013, Xavier Niel creates a school named 42, which is a free tech school with no teachers, no books, and no tuition for 1000 people every year.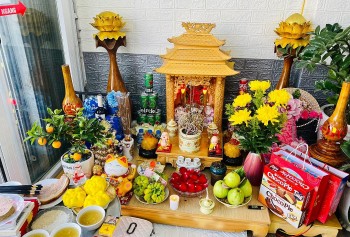 Handbook
Learn more about an ancient Vietnamese tradition that may bring you good fortune!