Torrential rain inundates Ho Chi Minh City's streets, disrupts daily lives
The torrential rain that struck Ho Chi Minh city Thursday late evening has flooded most of the main streets, stalling traffic for hours. 
Heavy rain poured down the southern city of Ho Chi Minh city at around 7 pm for over three hours in a row, leaving dozens of streets, including major ones inundated with rainwater. The rush hour hence turned into a nightmare with thousands of vehicles came to a standstill. Scores of motorbikes were seen towing their motorbikes, wading through the floodwater. Some were still stuck in the middle of the street at 12pm, struggling to get home.
Last night rain was considered the heaviest since the beginning of 2020 in Ho Chi Minh city.
According to VNE, southern Vietnam is expecting moderate to heavy rain on a large scale on Friday and Saturday.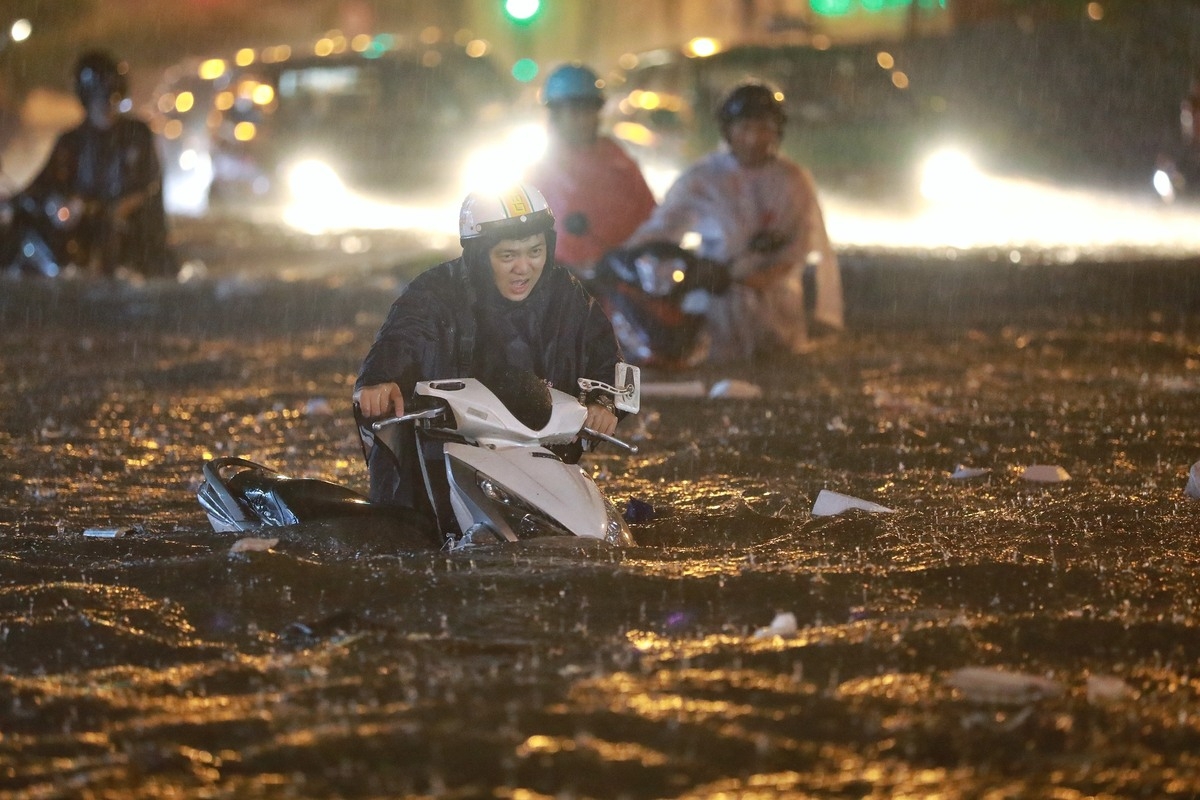 (Photo: VNE)
Many vehicles got engine failure due to the rain, forcing drivers to wade through the inundated street.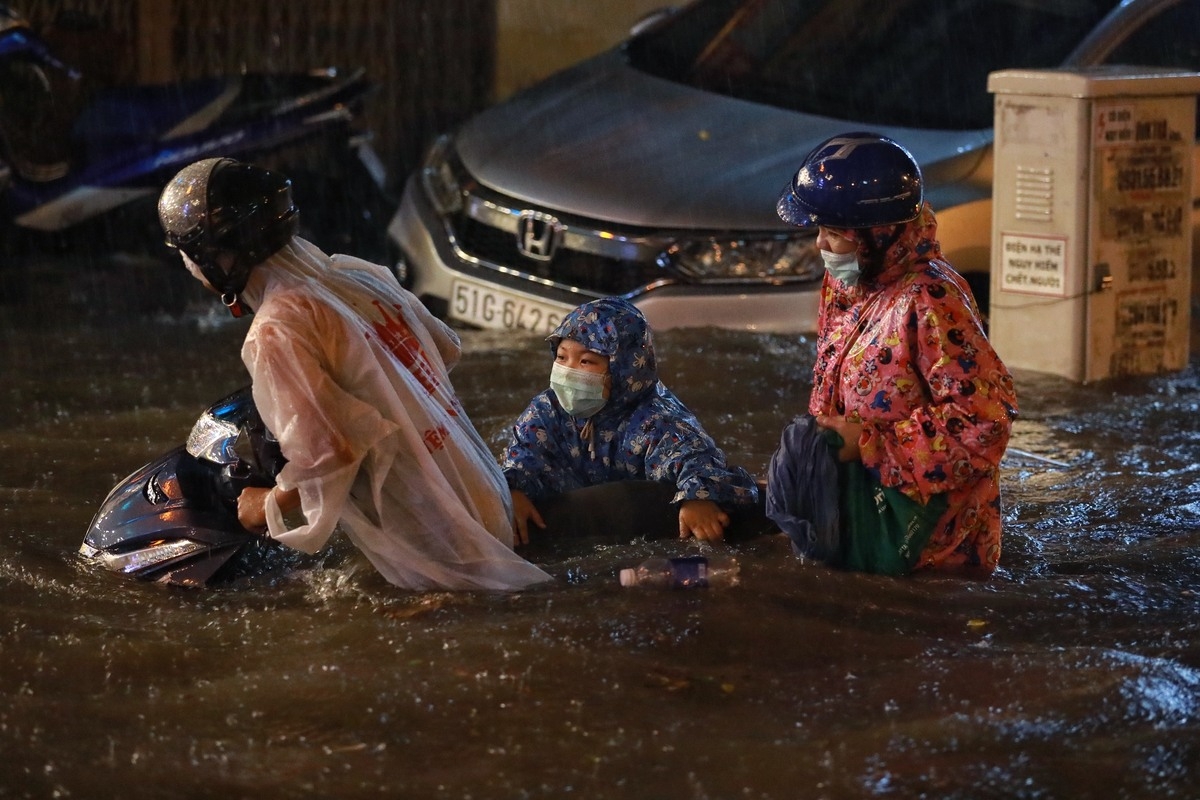 (Photo: VNE)
Nguyen Thanh Nam and his family members were still struggling to push his motorbike home under the rain. It's nearly 10 in the evening, yet couldn't reach home after getting off from work.
"My house's some 10km away. I don't know how can I get there", Nam was quoted by VNE as saying.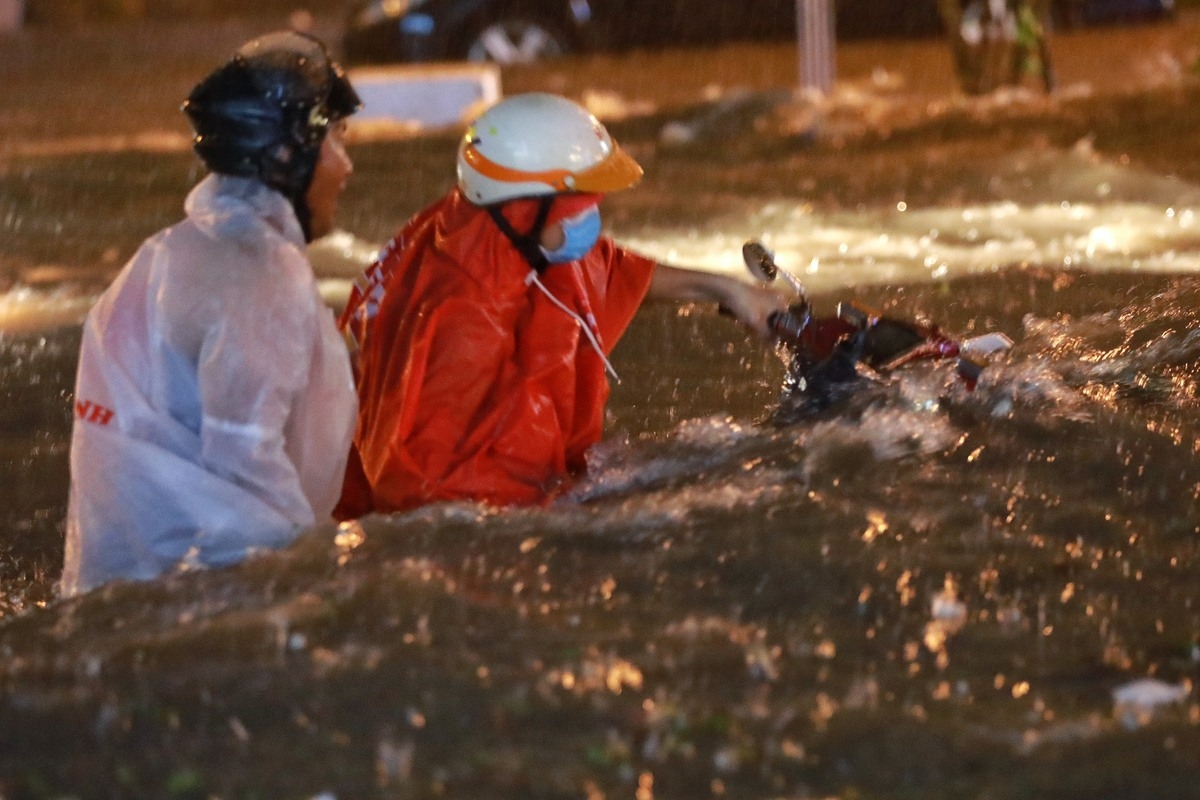 (Photo: VNE)
Nguyen Huu Canh area is the most inundated place, with floodwater rises to even one meter, almost engulf the motorbike.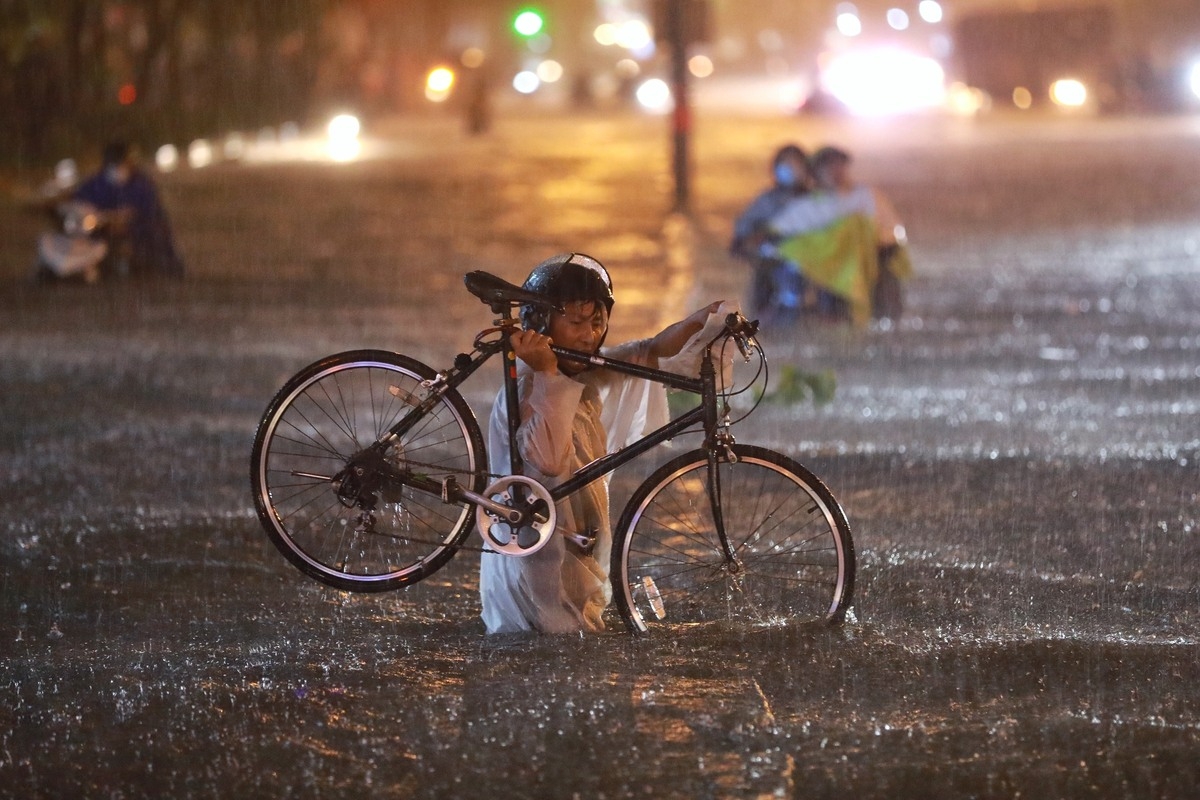 (Photo: VNE)
Muoi, from Binh Thanh District, carries his bike on his shoulders, slowly inched through the street.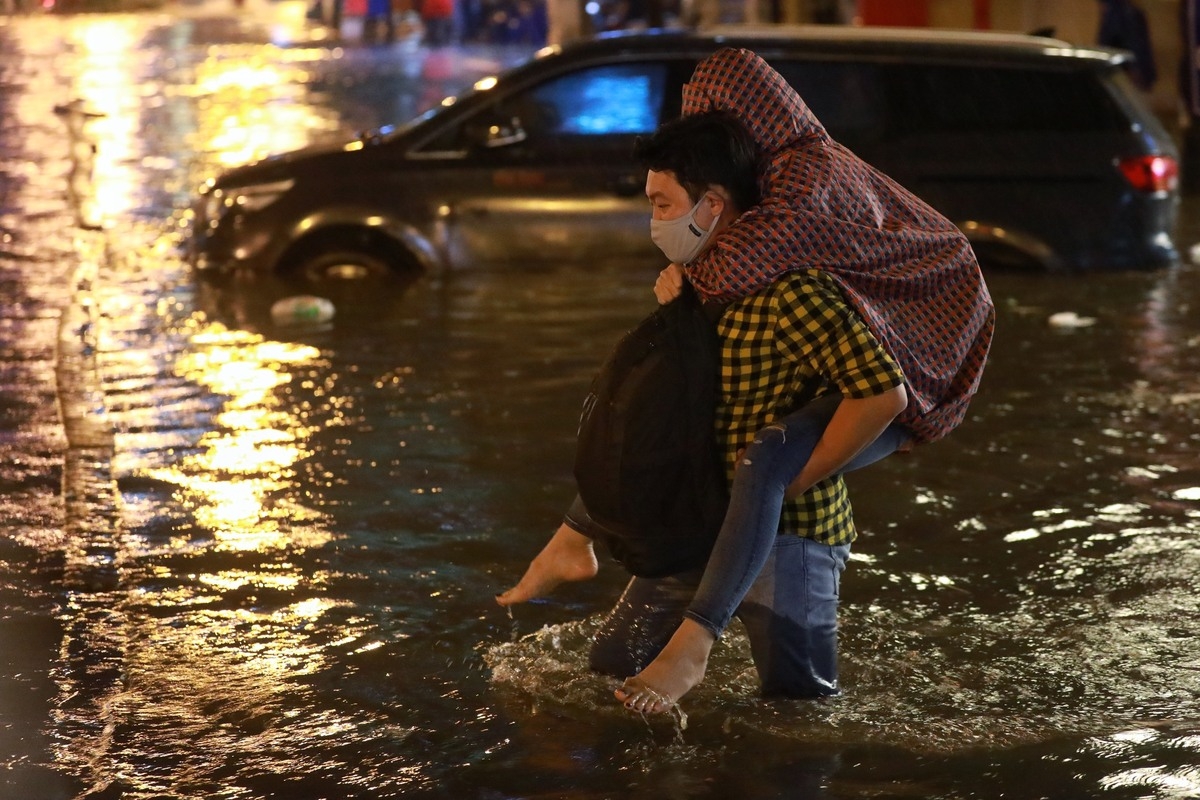 (Photo: VNE)
A boy gave his girlfriend a piggyback as the water level was so high.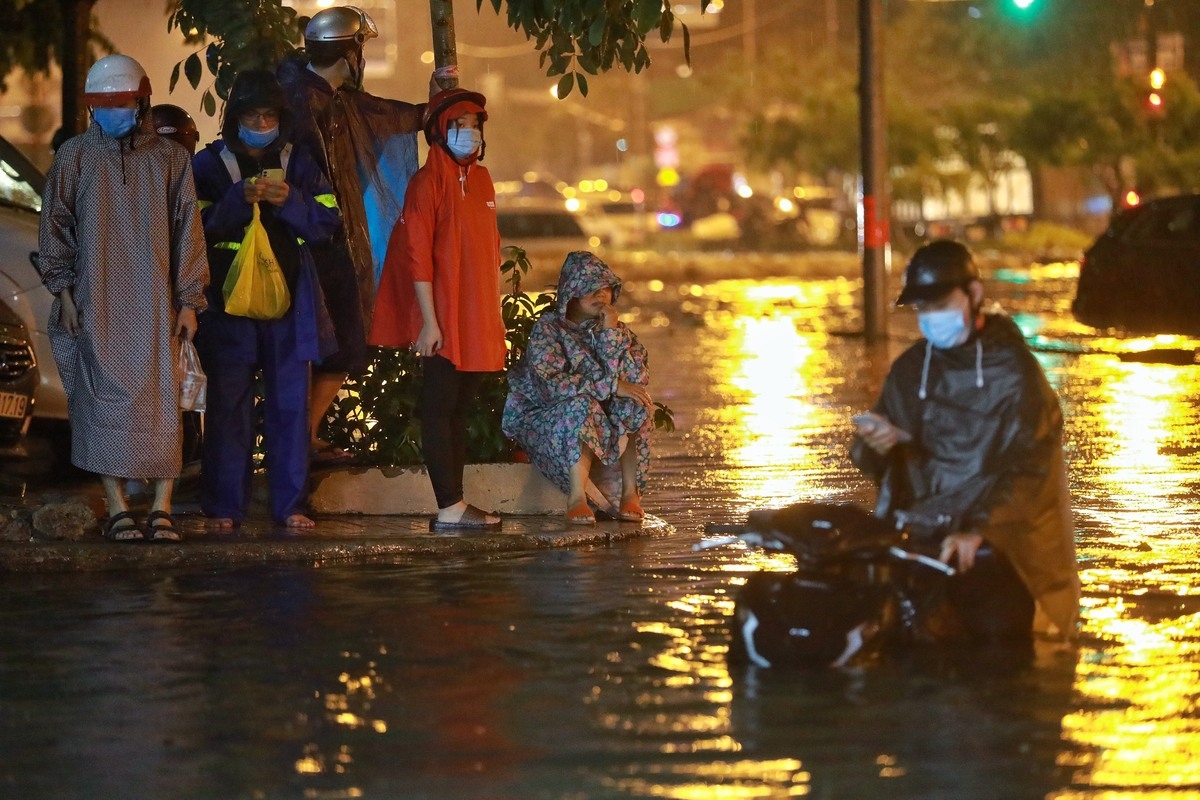 (Photo: VNE)
Some people chose to find a shelter, waiting for the floodwater to subside.
(Photo: VNE)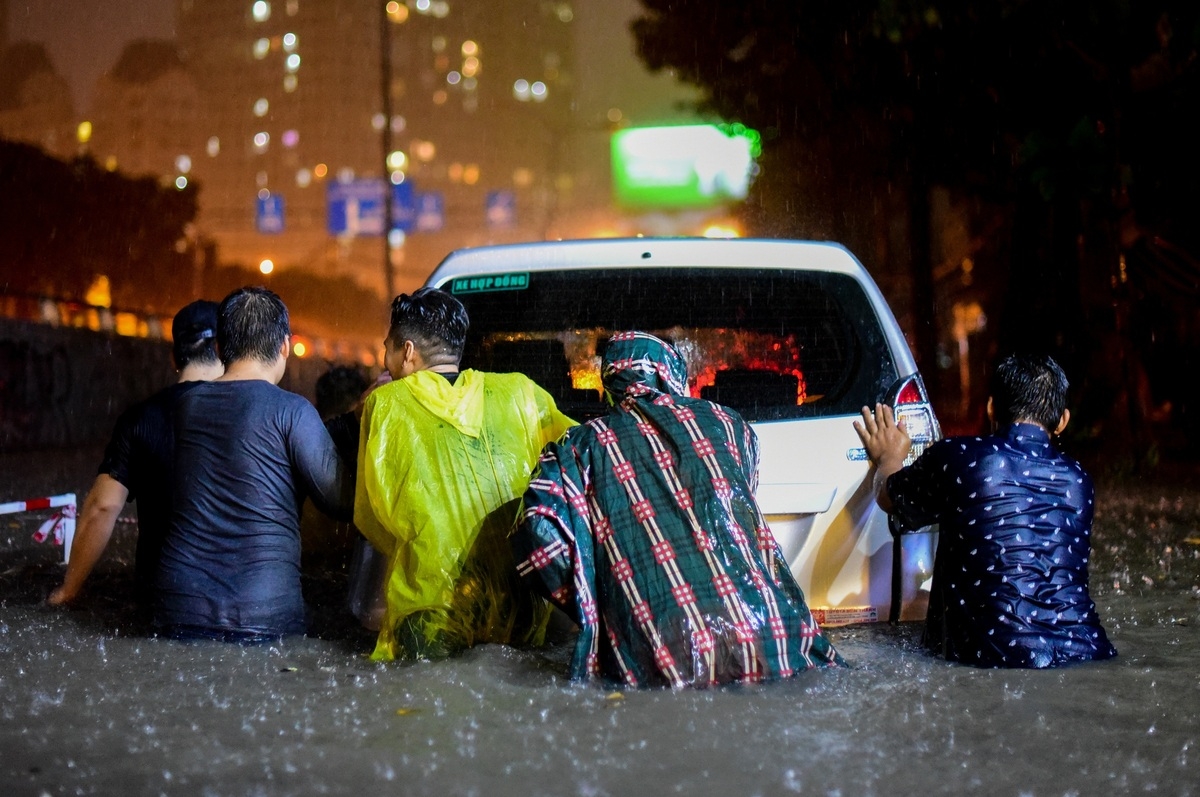 (Photo: VNE)
Pedestrians and local people helped push the car forwards in the rain but to no avail.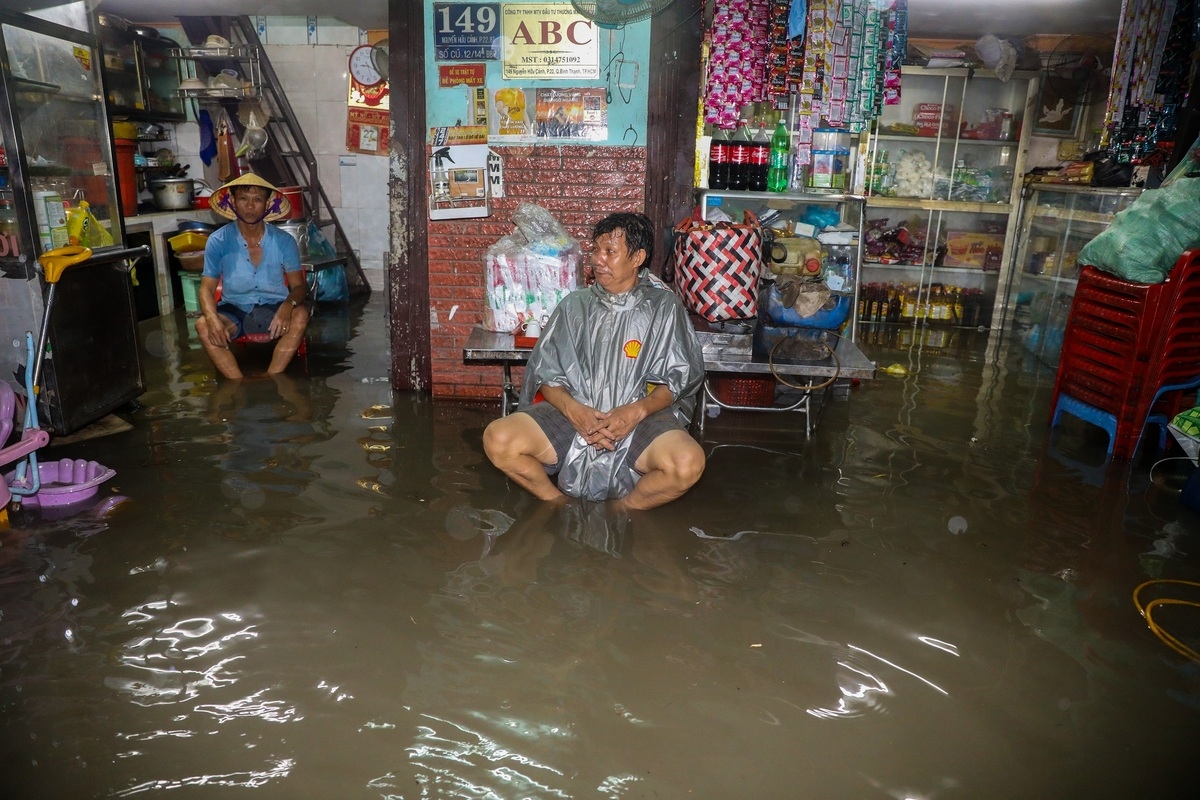 (Photo: VNE)
Vuong's house was flooded with water even though it's 10pm.
"We might burn the midnight oil to watch the house. It's all flooded now", he said.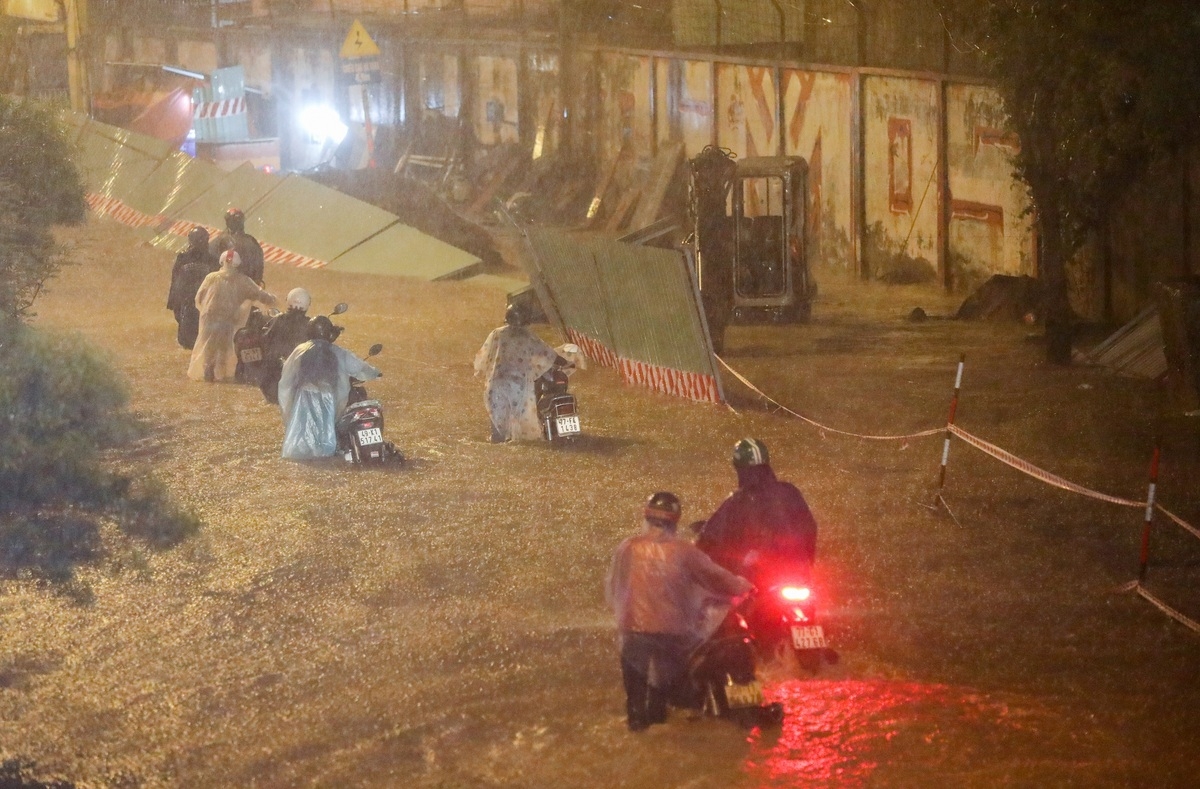 (Photo: VNE)
Long lines of people wading through the water.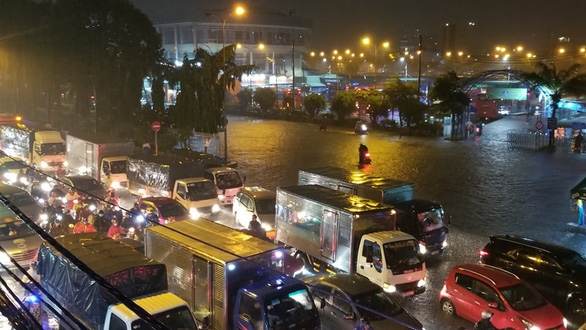 (Photo: Tuoi tre)
The heavy rains caused traffic jams during the rush hour.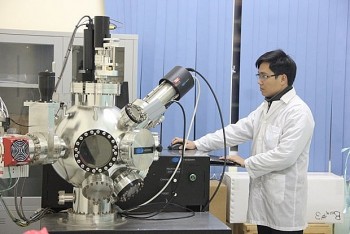 World
A new ranking by the Informatics Institute at the Middle East Technical University, in Turkey, lists the 17 top universities in Vietnam