Kien's paintings have successfully captured touching stories in the battle against COVID-19 in Vietnam.
Many medics have, since the outbreak began, stayed at medical facilities round the clock to fulfill their great duty. Those medical staff, who are at risk of acquiring the disease because of contacting or caring for patients with COVID-19, choose to isolate themselves from families until the pandemic ends. They thus cannot directly meet their loved ones no matter how much they miss and want to see them.
The pictures remind everyone staying home to embrace those first responders, as they are sacrificing themselves for the nation's safety. Their image represents all anti-COVID-19 forces, Thanh Nien reported.
"Good layout, great drawing skills, vivid content. These pictures are so beautiful and touching. Thank artist Hai Kien", one Facebook account, among many giving Kien's artwork rave reviews, commented.
"I am deeply touched seeing the picture where one doctor texting her little daughter, saying she'd go home when the epidemic ends. These are what move and make us feel thankful for what they've done to save the country", Dan Viet cited another Facebooker's comment.
Kien's album is copyrighted Kaspersky Vietnam – the global leader in cybersecurity and services – to promote public awareness.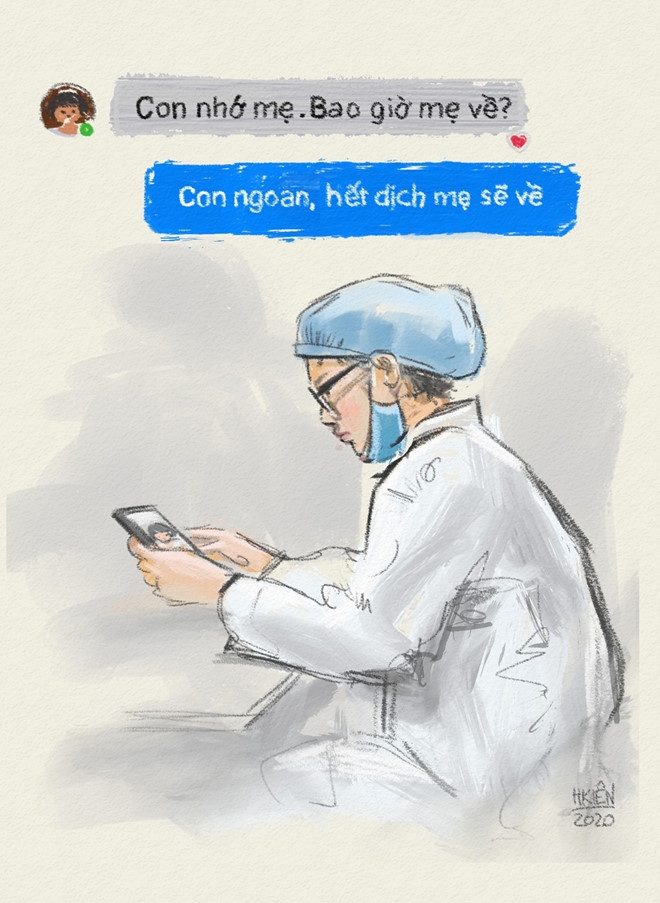 One doctor is texting her little daughter, saying "I'll go home when the epidemic ends" when being asked "I miss you, Mom. When will you go home?" (Photo courtesy of Hai Kien)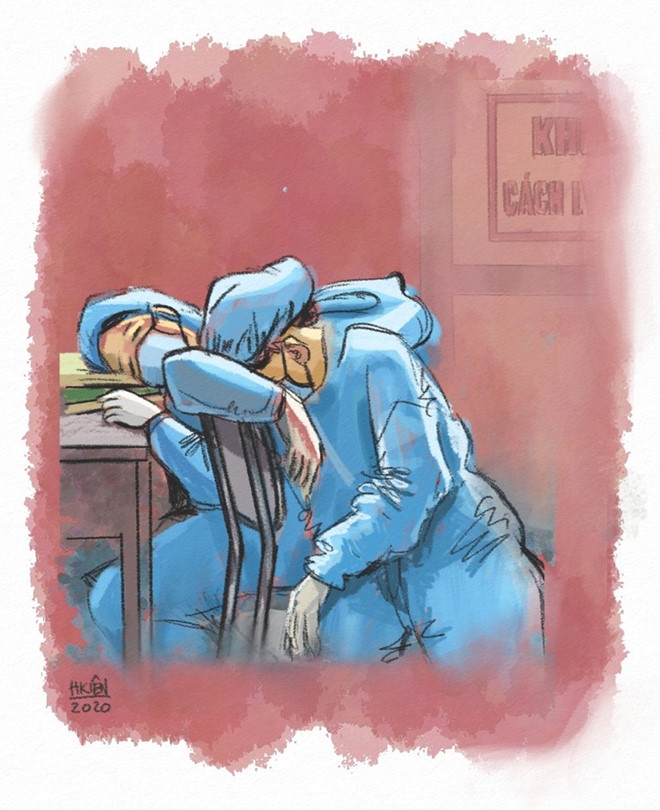 Doctors drained out after long working shift tending COVID-19 patients in the quarantine areas of the hospital (Photo courtesy of Hai Kien)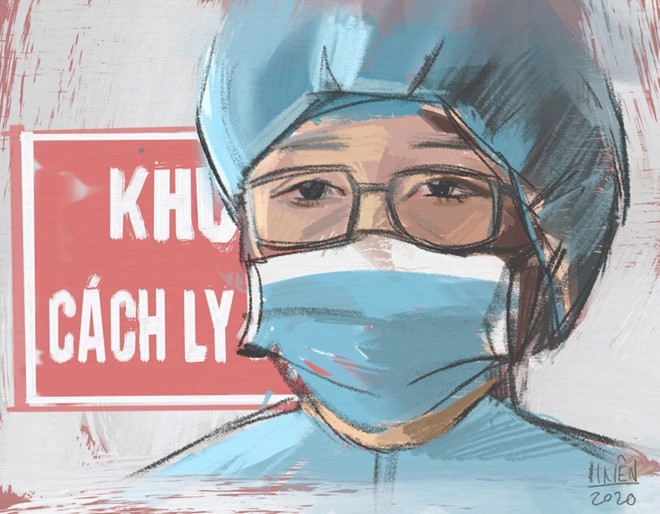 The worrying, working out eyes of one doctor after days of fighting with the coronavirus
(Photo courtesy of Hai Kien)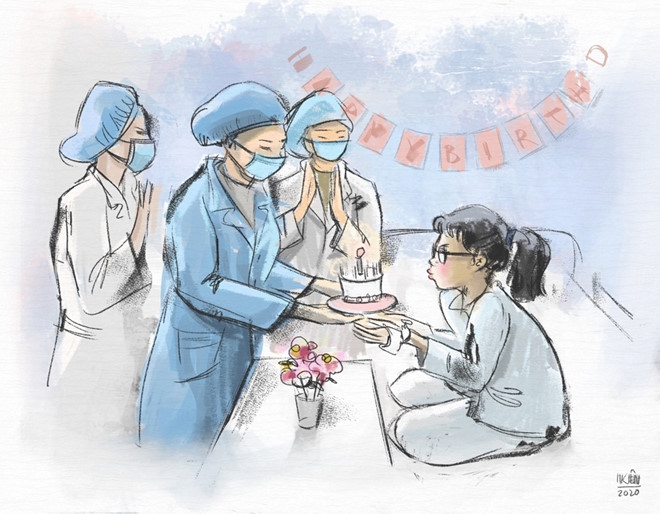 Doctors throwing out small birthday parties for a small patient
(Photo courtesy of Hai Kien)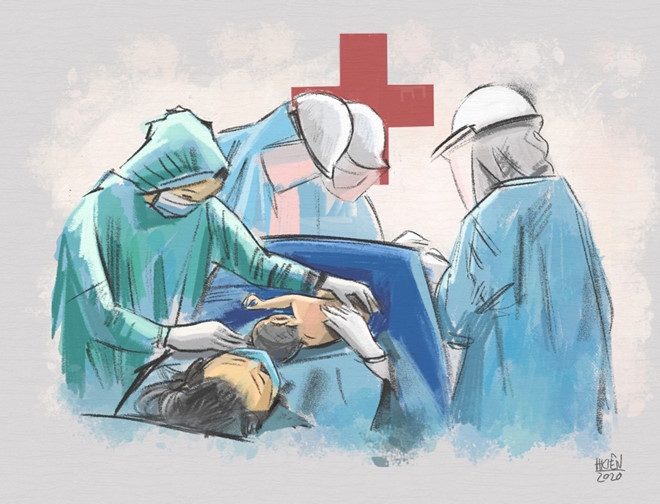 One woman is giving birth inside the quarantine zone (Photo courtesy of Hai Kien)
Jasmine Le