Henry traveled to Vietnam earlier at the beginning of 2020 and was deeply impressed with the way Vietnamese government and citizens handled the deadly coronavirus. Returning France, he sketched out eight 33 x25 watercolor paintings depicting beautiful scenes of Vietnam where he had passed, Tien Phong reported.
These pictures have been well-received in the comments when Henry posted on his Facebook. His friends are curious of Vietnamese terraced rice paddy fields and floating markets after seeing the pictures, exclaiming "how beautiful!", "I've got to see this", or "you made me want to visit Vietnam". Some even asked him to continue his Vietnamese drawings.
Henry's pictures of Vietnam are considered a "mental therapy" during the stay-at-home time.
Henry expresses himself as not competent in the medical field, however, he could bring something positive for those have to stay home or get hospitalized due to COVID-19 pandemic. He also presented those pictures to his Belgian colleagues who contracted the virus and are in critical condition in hospitals.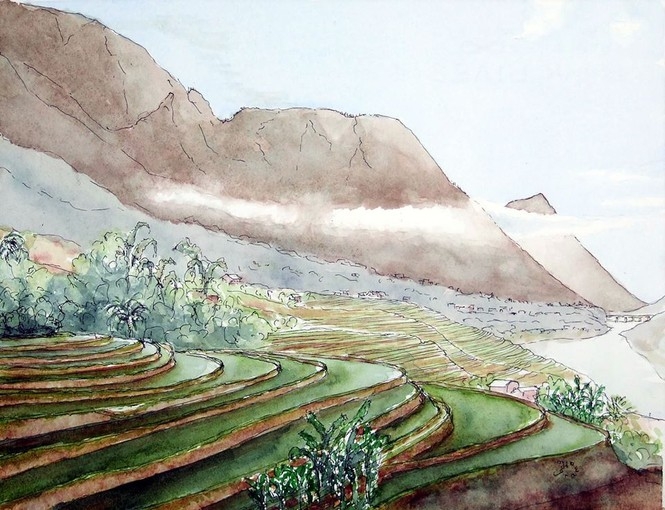 Terraced rice paddy fields in Muong Hoa, Sa Pa, northern Vietnam. The photo has spurred the curiosity of many of Henry's friends (Photo: Henry-Louis Granmatlo/ Facebook)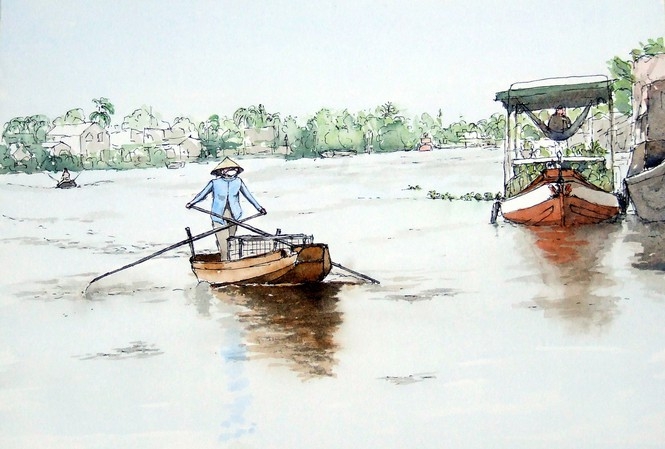 Henry named this picture "The mask" and noted: " Floating market of Cairang, Can tho, Mekong delta. March 13, 2020 Vietnam" (Photo: Henry-Louis Granmatlo/ Facebook)
(Photo: Henry-Louis Granmatlo/ Facebook)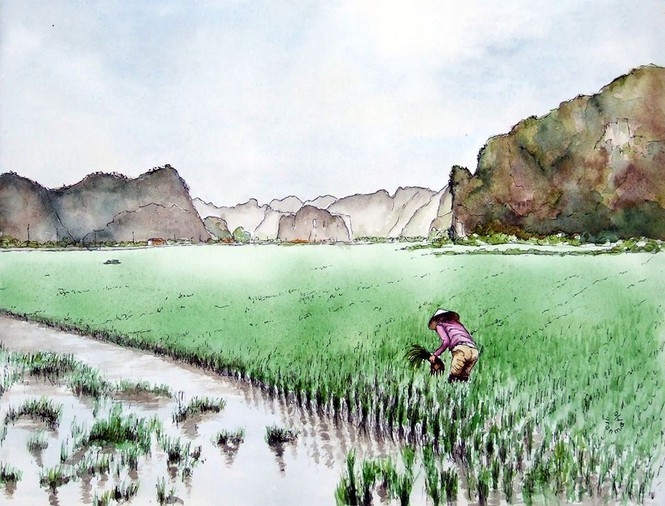 One woman doing the farm work in Hoa Lu, Ninh Binh (Photo: Henry-Louis Granmatlo/ Facebook)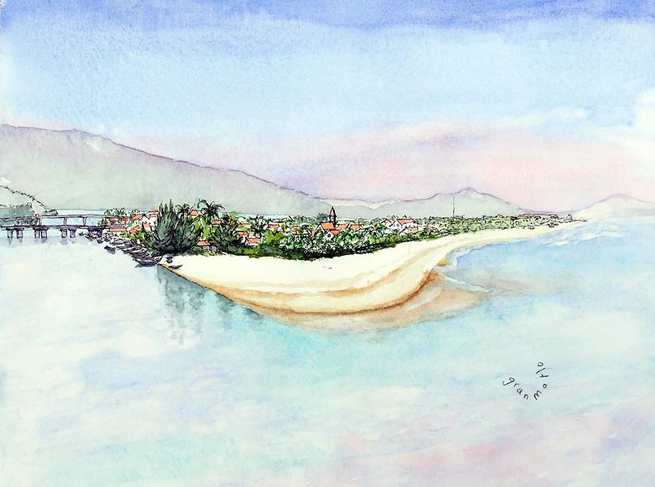 Fishing village in Lang Co, Hue, central Vietnam (Photo: Henry-Louis Granmatlo/ Facebook)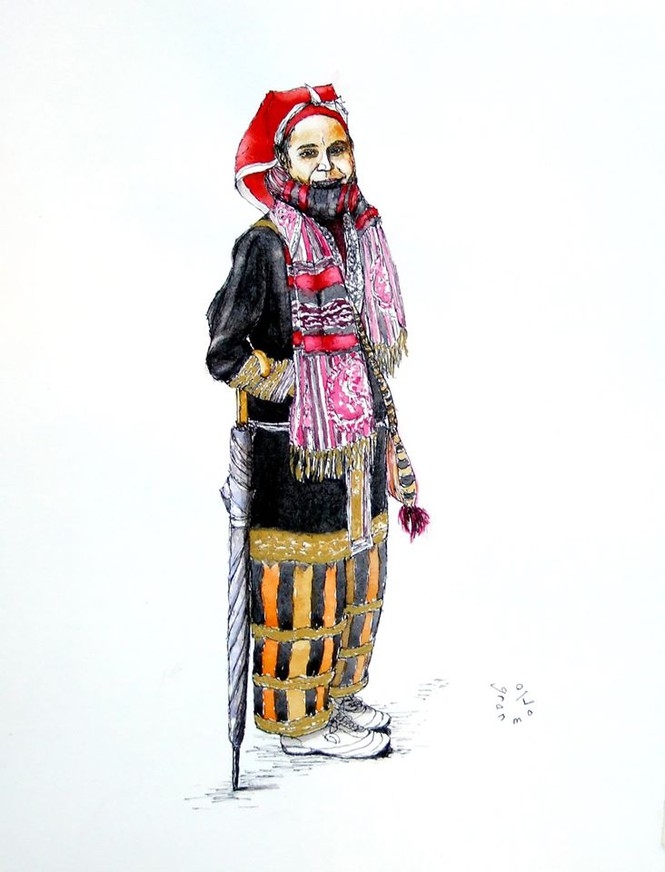 A Red Dao ethnic young woman in Bac Ha, Lao Cai, northern Vietnam (Photo: Henry-Louis Granmatlo/ Facebook)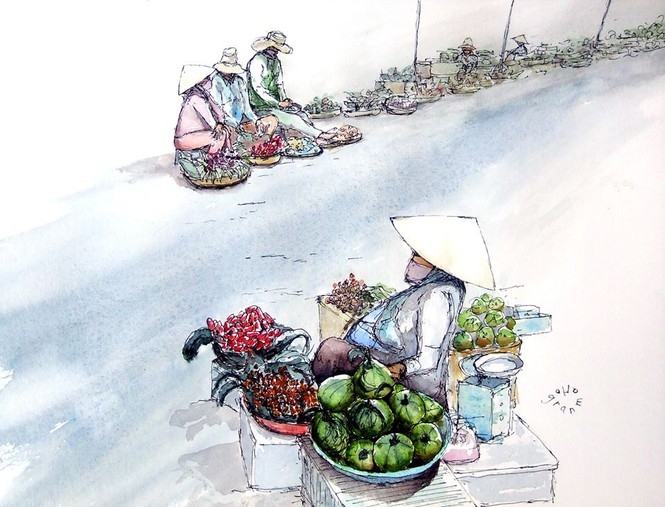 Dong Ba market, Hue, central Vietnam (Photo: Henry-Louis Granmatlo/ Facebook)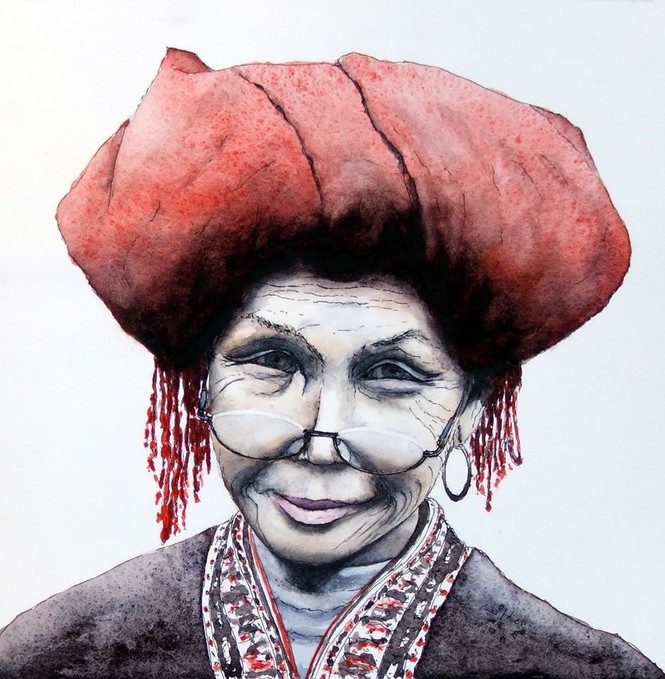 "The Red Dao woman's eyes have lured me" (Photo: Henry-Louis Granmatlo/ Facebook)
Jasmine Le