Tourists flock to Phu Quoc for scuba diving
After being deserted on the Tet holiday due to the Covid-19 pandemic, domestic tourists began to return to Phu Quoc. Scuba diving services have been busy again as visitors wish to watch coral and visit islands.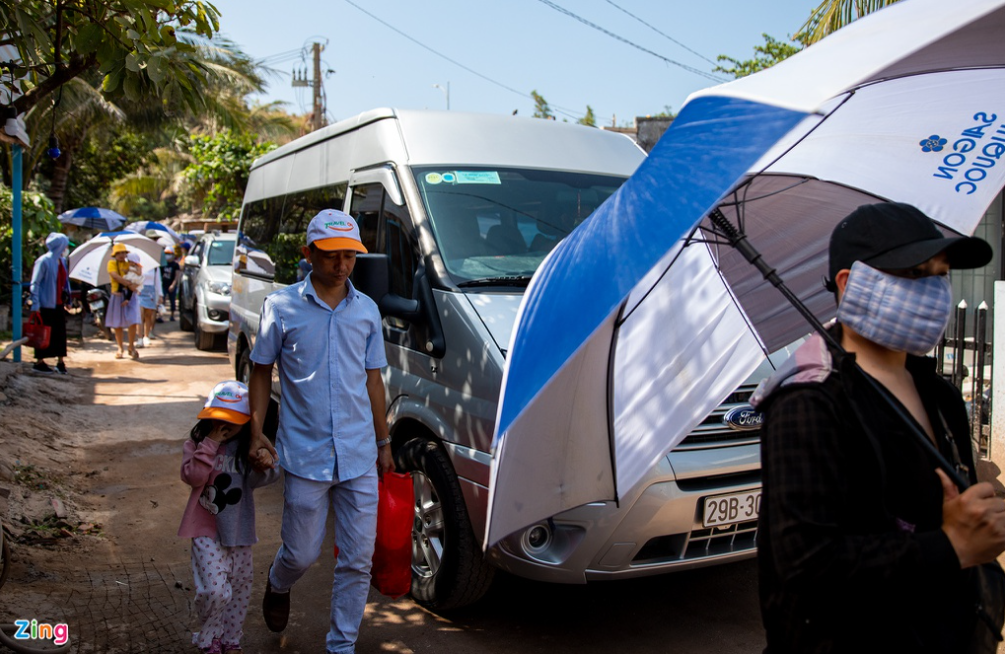 8:00 on weekends, at Dat Do beach (An Thoi ward, Phu Quoc city), hundreds of tourists from Hanoi, Ho Chi Minh City, Hai Phong ... gathered to start their journey to Phu Quoc island, where they planned to go scuba diving and watch the coral. (Photo: Zing News)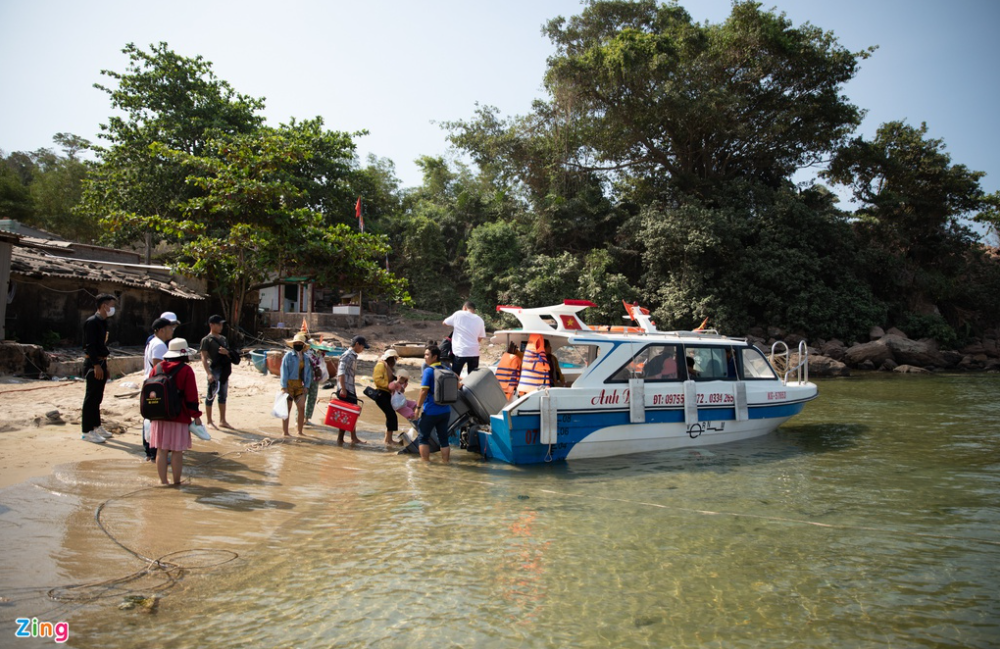 To attract tourists, tourism businesses race to implement promotions. Tours to 4-5 islands with scuba diving to watch coral and visit Hon Thom cable car ranges from 400,000 (17,3 USD) to more than 1 million (43,5 USD), which is reduced by nearly 30-40% compared to prices on the Tet holiday. (Photo: Zing News)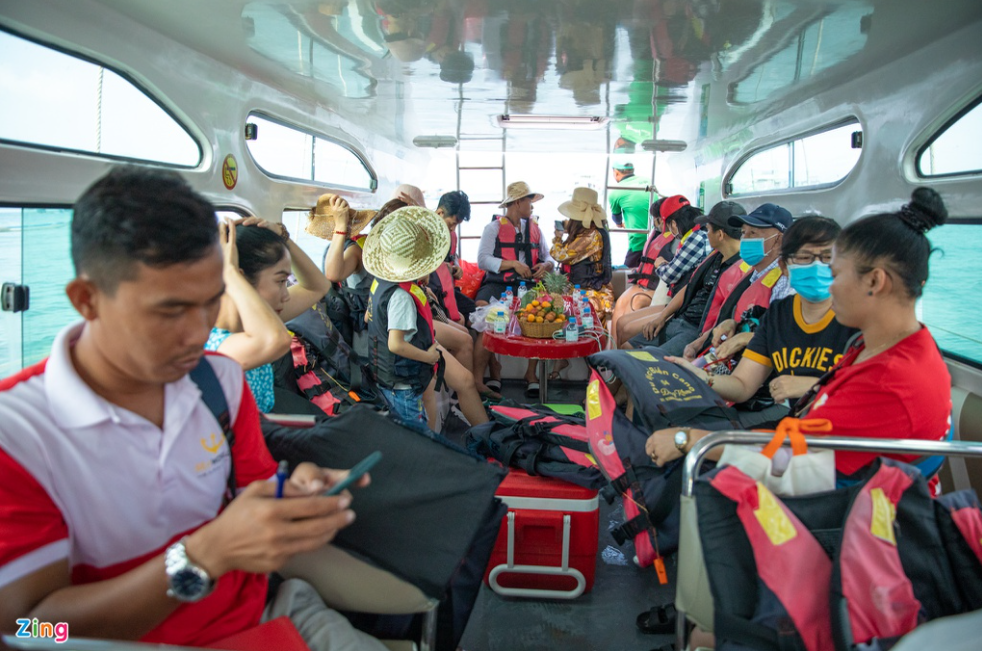 Canoes in Phu Quoc these days are all crowded, tourists are fully equipped with life jackets before leaving the station. (Photo: Zing News)
When joining the tour, tourists will visit Gam Ghui island, Mong Tay island, May Rut Trong island, Thom island. The photo above shows canoes of travel agencies carrying passengers to visit Thom island. (Photo: Zing News)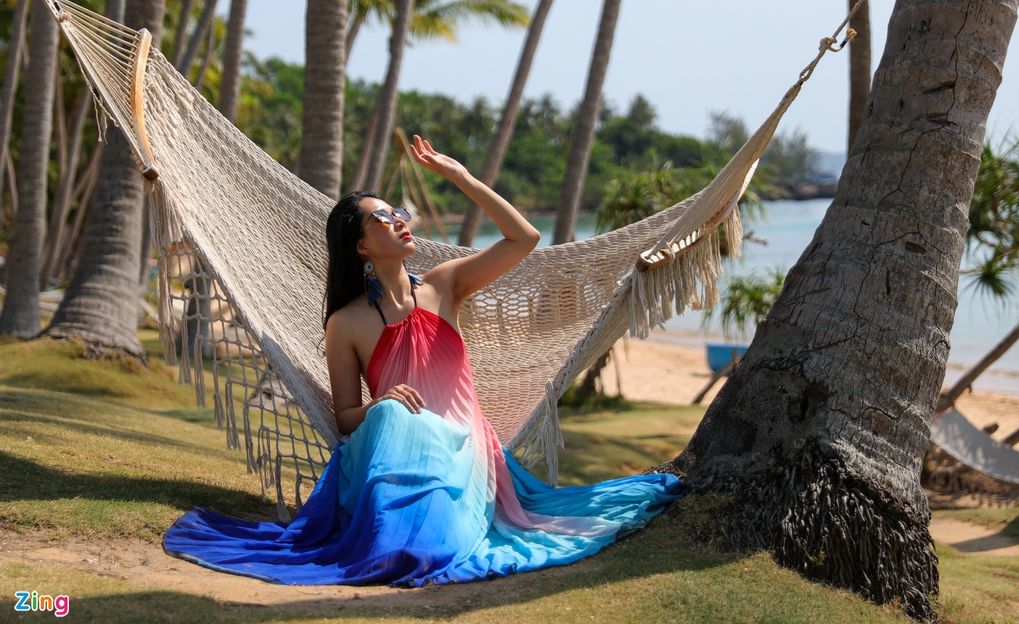 "During Tet holiday, due to the complicated pandemic situation, I did not dare to go anywhere. I decided to travel to Phu Quoc now because the current flight tickets are quite cheap, while the weather this season is very nice. The hotel price is also reasonable. If I have a chance, I will come back here for the next vacation", Ms. Nguyen Linh (visitor from Hanoi) shared. (Photo: Zing News)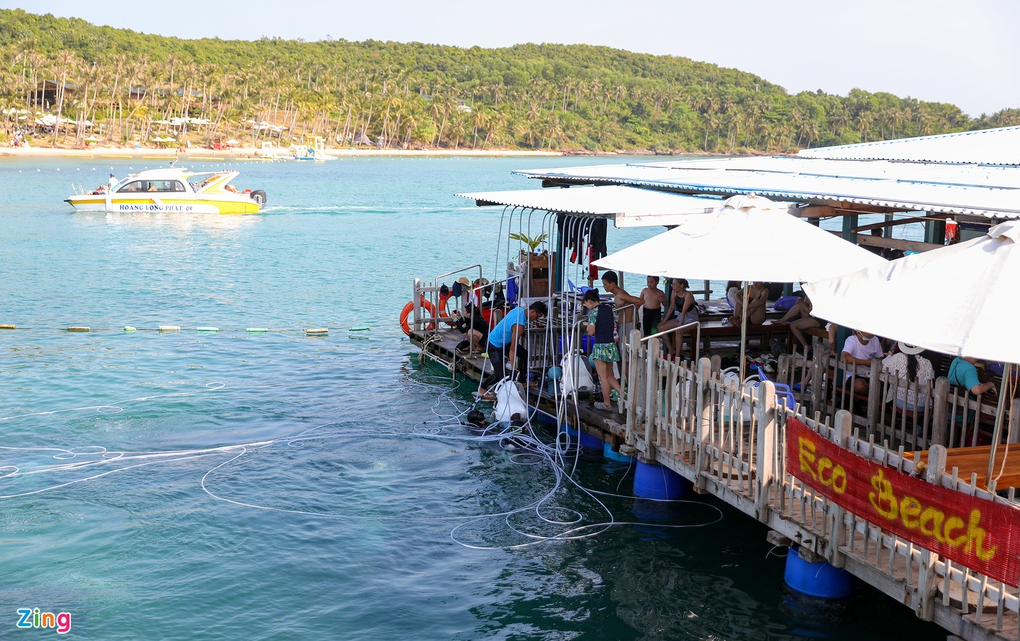 In addition to the island tour, the diving service attracts a large number of tourists to Thom island. (Photo: Zing News)
A tour operator guides visitors on basic techniques and tips before diving. (Photo: Zing News)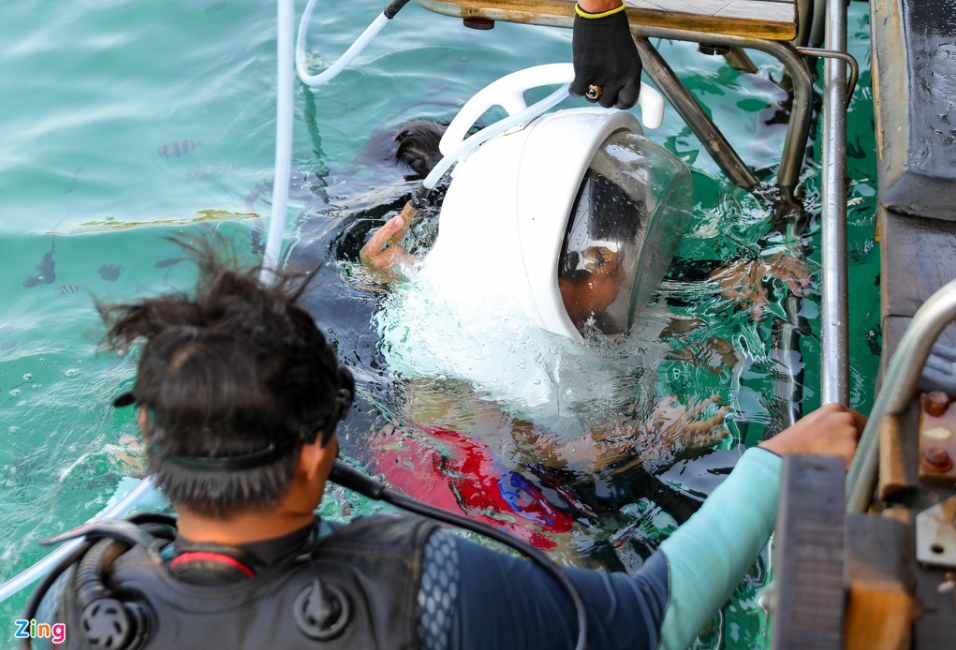 Visitors will be wearing a diving hat to explore the sea, watching the coral at a depth of 4-5 meters. Professional divers will accompany to ensure safety when unexpected incidents occur. (Photo: Zing News)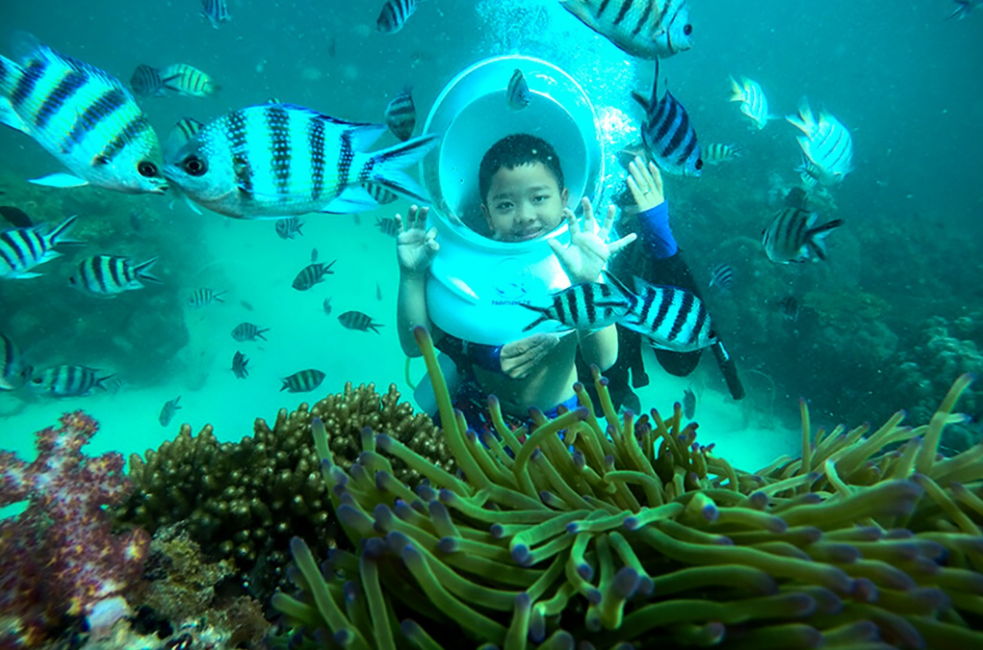 Children are quite enjoying this experience. (Photo: Zing News)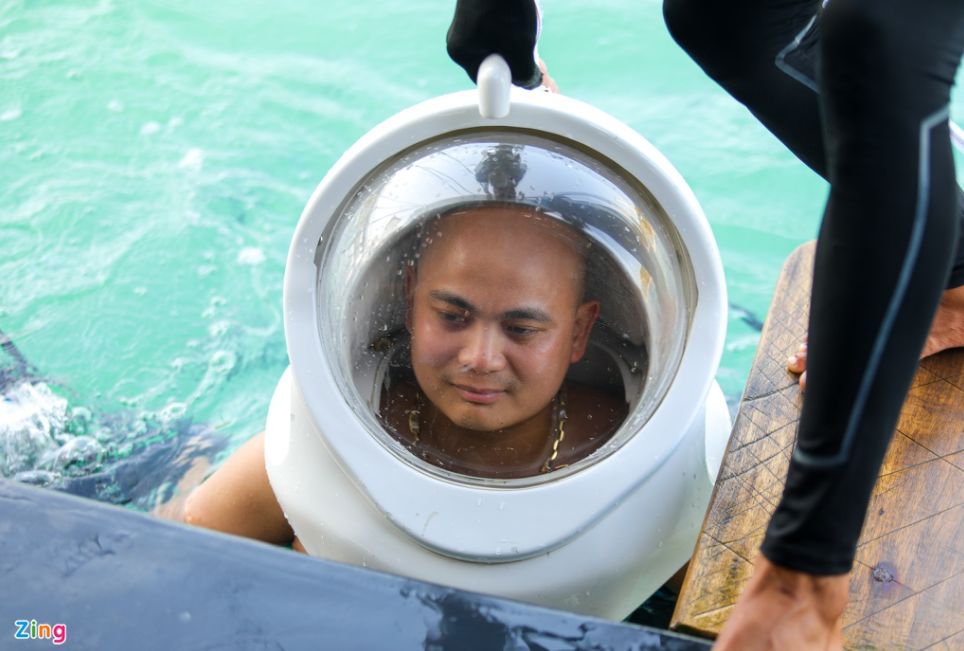 "The water is crystally clear, I can clearly see the corals and the swimming herds of fish. This is the first time I experience this service, I found it a bit frightening yet interesting", Mr. Ngo Anh Tu (Hanoi tourist) shared. (Photo: Zing News)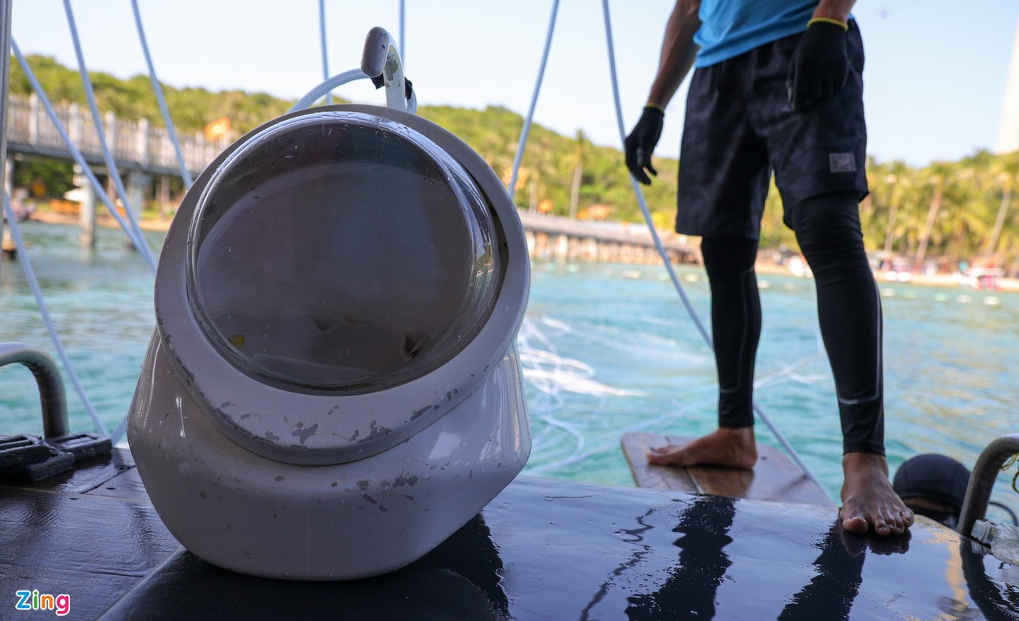 "This diving hat weighs nearly 50 kg and is filled with oxygen, from the morning until now I have brought it up and down more than 300 times for our guests. Although tired, I am happy that a lot of guests have come back, so my income is also more stable", Mr. Nguyen Quoc Sinh (diving assistant) said. (Photo: Zing News)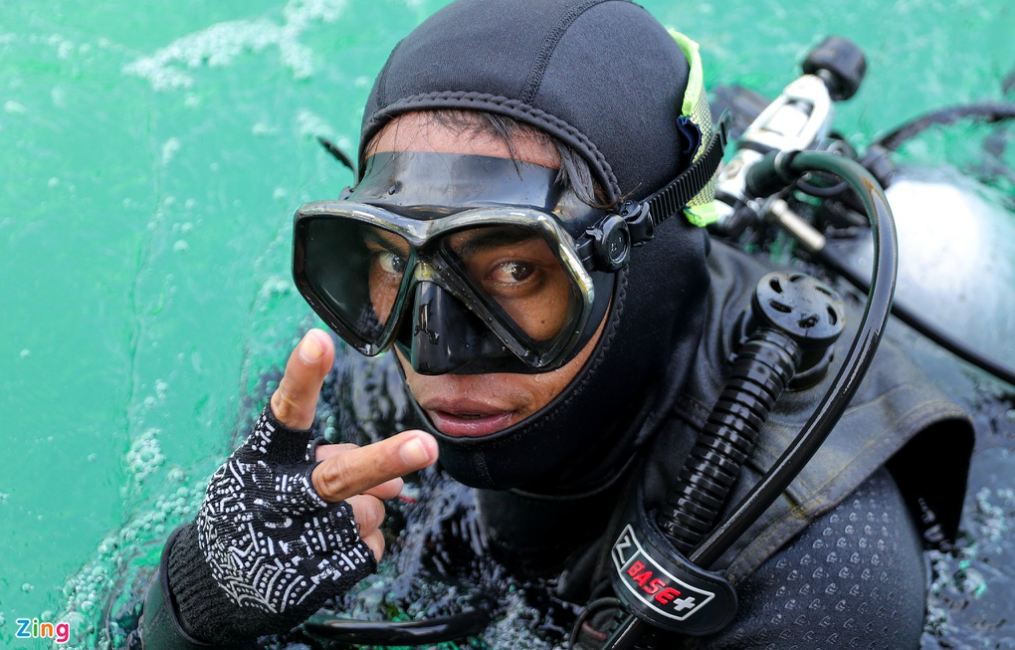 "I have been diving with tourists for almost 2 years now, my salary is from 6-7 million VND (230-300 USD) a month, so the fact that visitors come back to the island really saves our lives." Mr. Thai (diving staff) shared. (Photo: Zing News)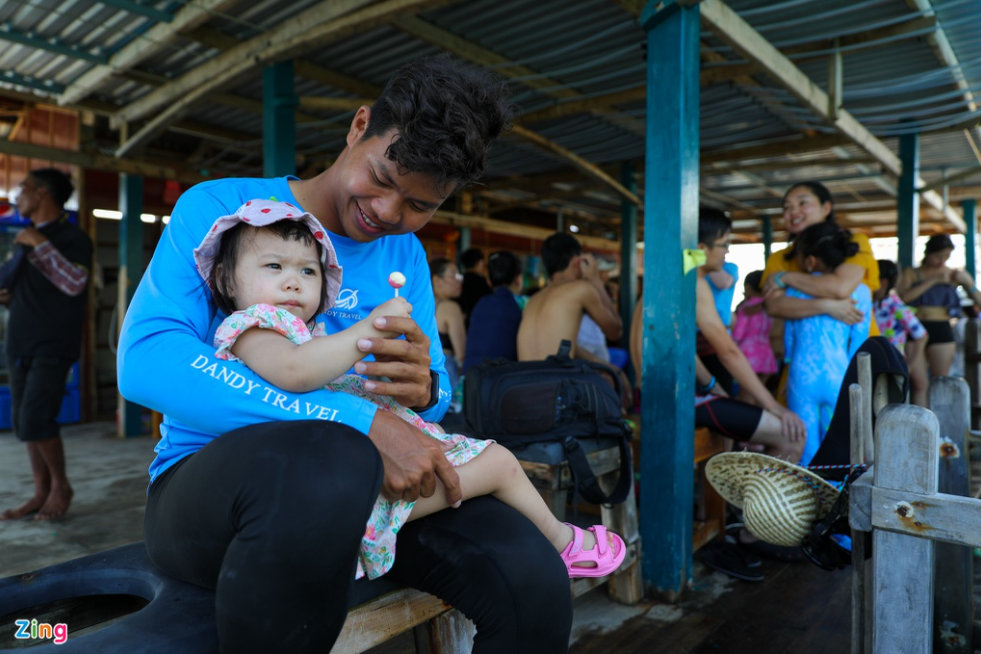 Mr. Ngo Hoang Nam (tour guide) is babysitting for visitors to experience walking under the sea. "Tourists have just come back a few days ago, before that, my income was also precarious." said Mr. Nam.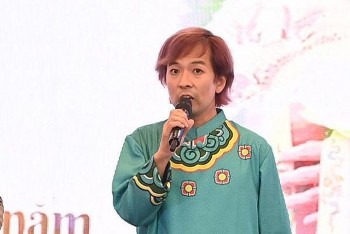 Friendship
Korean singer Joseph Kwon filmed his new video in 19 provinces and cities in Vietnam.