Tropical Storm Isaias updates: At least 9 dead, millions without power as Isaias batters U.S East Coast
At least nine people were killed as Tropical Storm Isaias lashes the US East Coast with rain and fierce winds after making landfall as a hurricane in North Carolina. Millions were without power after felled trees downed power lines.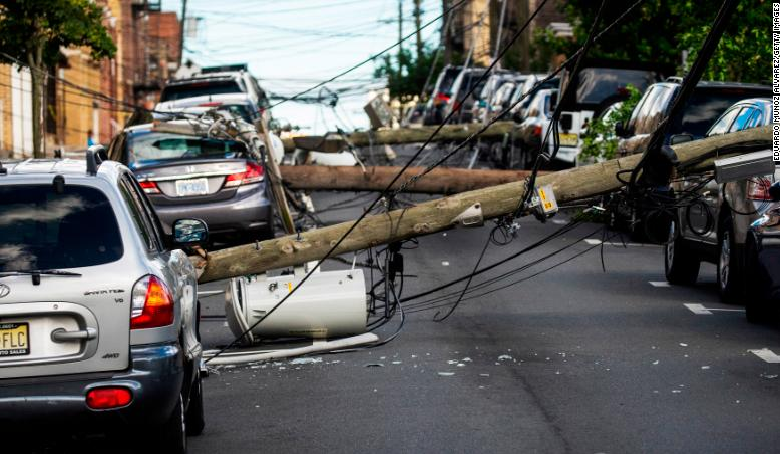 Utility poles were felled Tuesday by Tropical Storm Isaias as it hit Guttenberg, New Jersey. Photo: CNN
It is reported by the USA Today that two people died when Isaias spun off a tornado that struck a North Carolina mobile home park. Another person died in Pennsylvania when their vehicle was overtaken by water and swept downstream.
Three others were killed by falling trees toppled by the storm in Maryland, Connecticut, and New York City, and a seventh person died in Delaware when a tree branch fell, authorities said.
Late Tuesday evening, a woman was found dead inside a New Hampshire house that had been crushed by a fallen tree.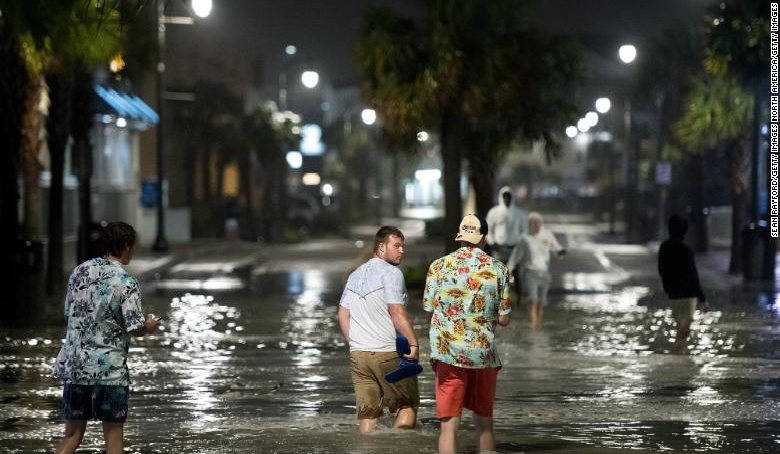 People walk through floodwaters Monday in Myrtle Beach, South Carolina. Photo: CNN
The ninth victim, a 5-year-old girl, had gone missing from her Philadelphia-area home during the height of the storm Tuesday and was found dead Wednesday. Authorities said they believed she was swept away by floodwaters in the creek behind her house.
Isaias sustained top winds of up to 105 km/h more than 18 hours after coming ashore, but it was down to 64 km/h max winds as of early Wednesday, according to the National Hurricane Center.
Isaias toggled between a hurricane and tropical storm strength as it churned toward the East Coast. Fuelled by warm ocean waters, the storm got a late burst of strength as a rejuvenated hurricane with top sustained winds of 136 km/h before coming ashore late Monday near Ocean Isle Beach, N.C. Its tropical storm status was sustained but weakened as it headed north into Canada on Tuesday night.
Millions left without power
As informed by CNN that more than 2.8 million homes and businesses have no electrical power after the powerful storm Isaias whipped through the mid-Atlantic and Northeast on Monday and Tuesday.
According to a tally from Poweroutage.US, the outages were concentrated in the tri-state area: As of Wednesday afternoon, power was out for nearly 840,000 customers in New Jersey, about 680,000 customers in New York, and about 710,000 customers in Connecticut. In all, outages stretched from North Carolina up to Maine.
Rhode Island Gov. Gina Raimondo said her family was among the 150,000 state residents who lost power during the storm. Isaias triggered more outages in the state than during Superstorm Sandy in 2012, she said.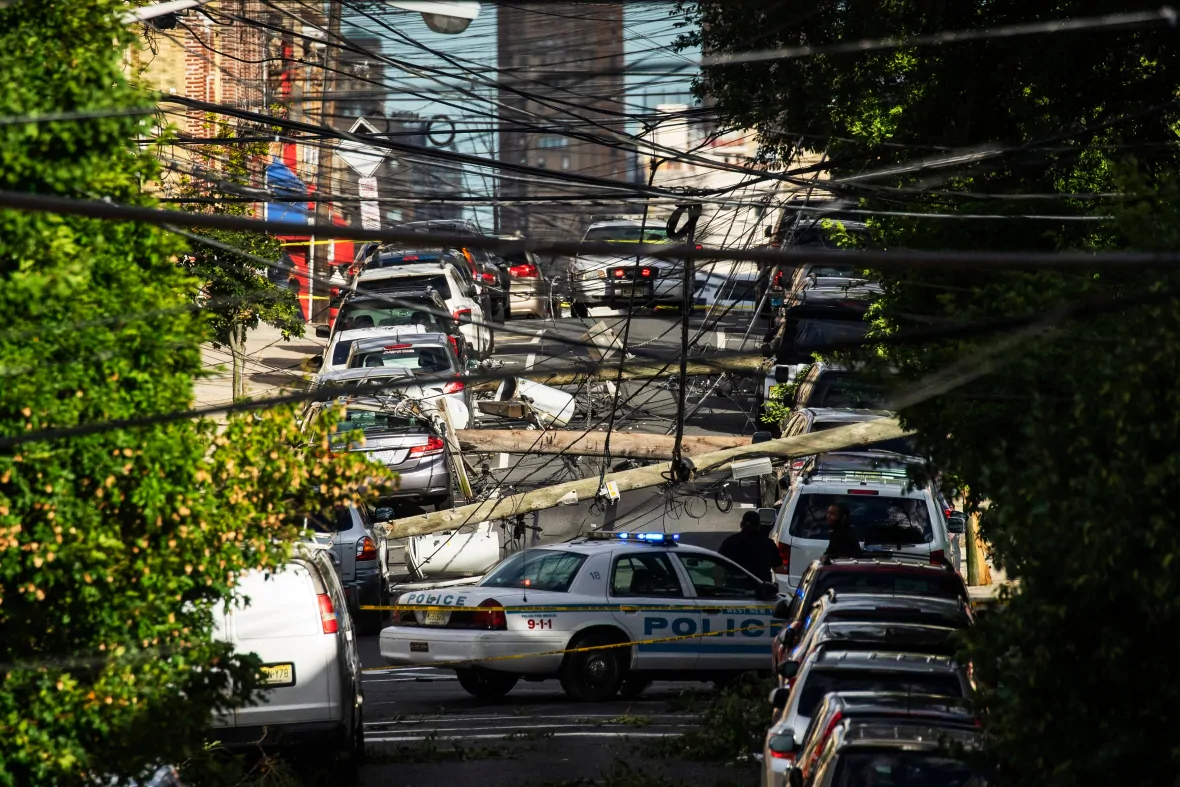 Power lines criss-cross a street in Guttenberg, N.J., after tropical storm Isaias passed through on Tuesday. Fallen trees and debris littered streets in the area, leaving thousands of people without power and disrupting subway service. Photo: Munoz Alvarez/Getty Images
Storm leaves severe damages in at least 10 states
Besides power outages, flooding, tornadoes and fierce wind have hit almost a dozen states: Connecticut, Delaware, Maryland, New Jersey, New York, North Carolina, Pennsylvania, South Carolina, and Virginia.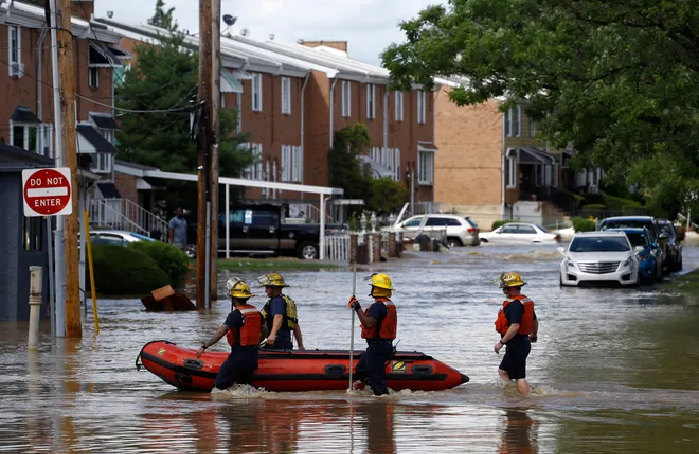 Philadelphia firefighter walks through a flooded neighborhood after Tropical Storm Isaias moved through
Photo: Matt Slocum/ AP
In Virginia, Maryland, Delaware, and New Jersey, tornadoes were confirmed by the National Weather Service. The NJ Transit train service remained suspended while the railroad says crews cleared about 150 trees and repair signals and overhead wires.
In New York City, Isaias halted commuter trains, closed bridges, and sent tree limbs crashing down Tuesday. Patrick Foye, chairman of New York's Metropolitan Transportation Authority, said more than 2,000 trees fell across the system's train and bus network.
Additional deadly tree falls were reported in Connecticut, Delaware, Maryland, and New Hampshire.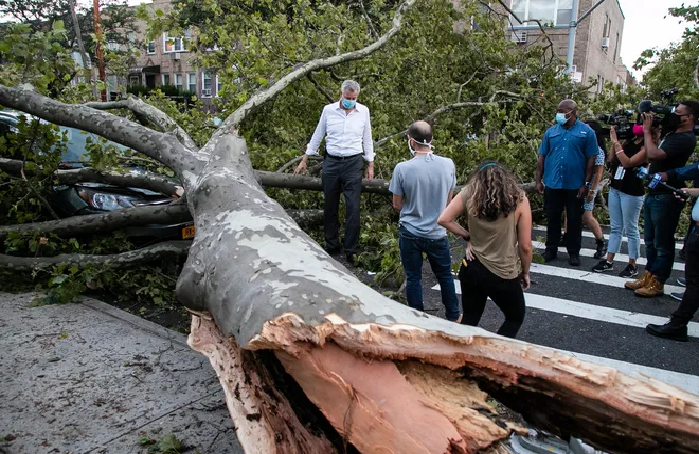 New York City Mayor Bill de Blasio talks with residents about damage from Tropical Storm Isaias
Photo: Frank Franklin II/AP
In Pennsylvania, four children were treated for minor injuries after high winds partially tore the roof off a daycare center, officials said. High waters and flooding also hit the eastern region of the state and Philadelphia, where the Schuylkill River is projected to crest early Wednesday at 15.4 feet, its highest level in more than 150 years, reported the USA Today.
In North Carolina, Isaias made landfall as a hurricane Monday, where it caused floods and fires that displaced dozens of people.
South Carolina also saw crashing waves and destruction at North Myrtle Beach Monday. The Hurricane Center had warned oceanside dwellers near the North Carolina-South Carolina state line to brace for storm surge up to 5 feet and up to 8 inches of rain.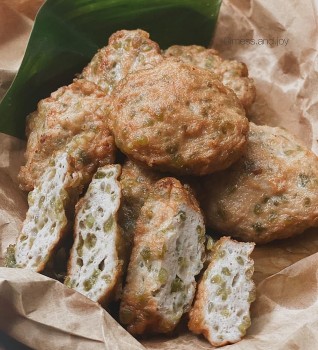 Viet's Home
Autumn is not only considered the most beautiful season of the year, but also famous for delicious snacks, symbolizing the exquisite Hanoian cuisine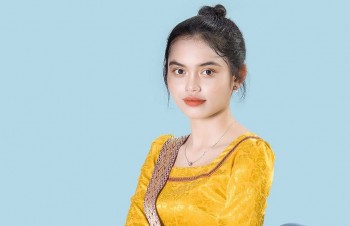 Viet's Home
Dang Vuong Huyen Tran, a Cham girl, received attention after her registration information was published on the contest's official fanpage.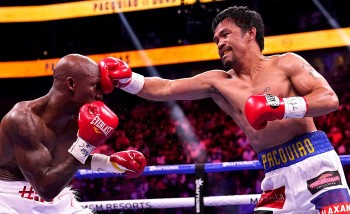 World
Manny Pacquiao, famous Filippino boxing champion, is preparing for his fight to become the new President of Philippines after his party's nomination to be their presidential candidate at a political convention in Quezon City on September 19. Read on to know more about who he is.