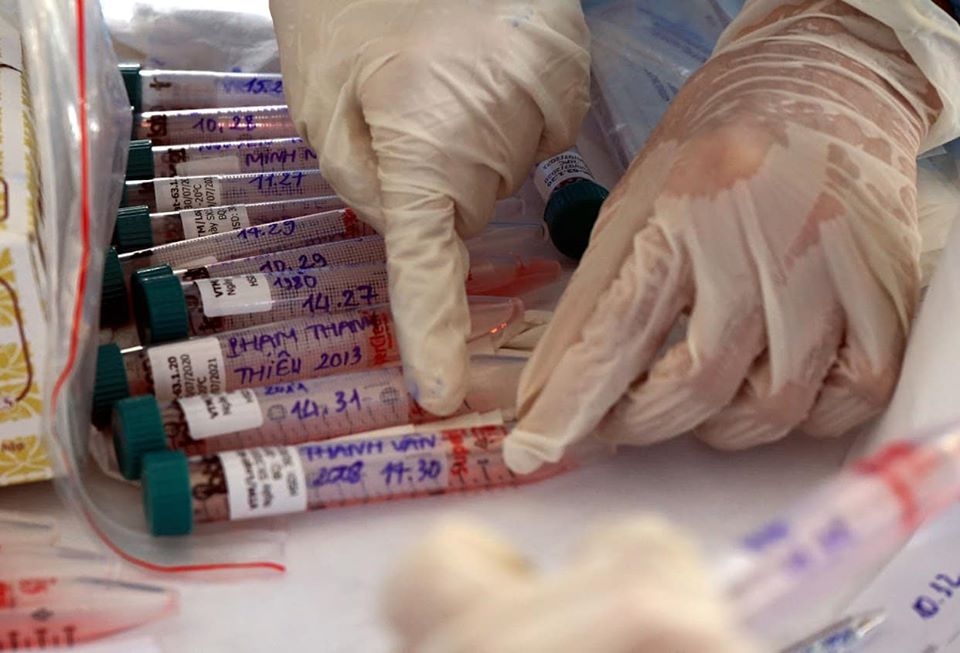 (Photo: Nhan Dan)
Two more COVID-19 cases reported in Hanoi
A 23-year-old man from the southern province of Ba Ria – Vung Tau who has just arrived in Hanoi on August 25 morning are the lastest COVID-19 patients in Hanoi as his test results came out positive. Besides, a 29-year-old woman in Da Nang also confirmed to have contracted the virus Friday afternoon.
The test was conducted by the Hanoi Center for Disease Control and Prevention (CDC). The male patient is currently under treatment in the National hospital for Tropical Disease.
According to Hanoi CDC, the young man ended his quarantine time earlier than expected and left the centralized quarantine without re-testing for nCoV on August 25. Since then, he has been living in his house in Ba Trieu street, Hoan Kiem District, Hanoi. On August 28, his test result taken upon his arrival in Hanoi came back positive.
Hanoi authorities continue to investigate his epidemiology, initially identified three F1, including two in Hoan Kiem district and one in Dong Da district.
23 patients discharged from hospital
As of Friday afternoon, another batch of 23 COVID-19 patients was declared virus-free and discharged from hospitals, including 20 from Hoa Vang Medical Center, 3 from Da Nang Lung hospital.
All those 23 patients will undergo 14-day-long quarantine before heading home.
The country's accumulative cases stand at 1.038, of which 30 have died, 637 patients, have recovered.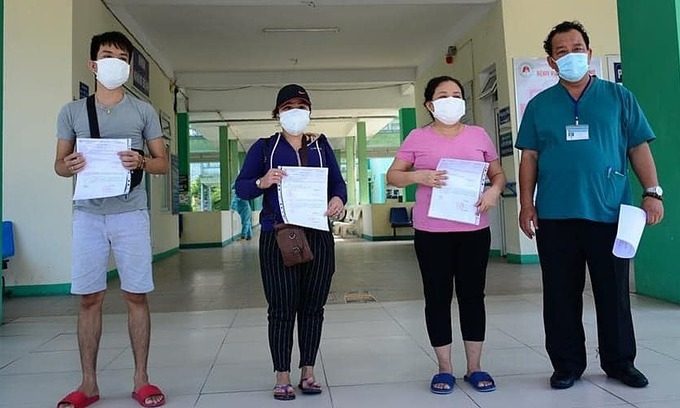 People were pictured as they were about to get out of the hospital (Photo: VNE)
Over 3.200 foreigners in Da Nang test negative for coronavirus
All 3.211 expats and foreign visitors in the central city of Da Nang have tested negative for nCoV, Da Nang Steering Committee for COVID-19 Prevention announced Thursday afternoon.
A total of 3.211 foreigners in Da Nang were tested for nCoV, of which 2.198 individuals were tested both antibodies and antigens on August 21-27. All test results came back negative after conducted under the Realtime RT-PCR technique, according to the Da Nang People's Committee.
Mrs. Ngo Van Dinh Hoai, Deputy Director of Son Tra District Medical Center, said that the medical personnel faced a lot of difficulties in taking samples from the foreigners as they didn't speak the same language.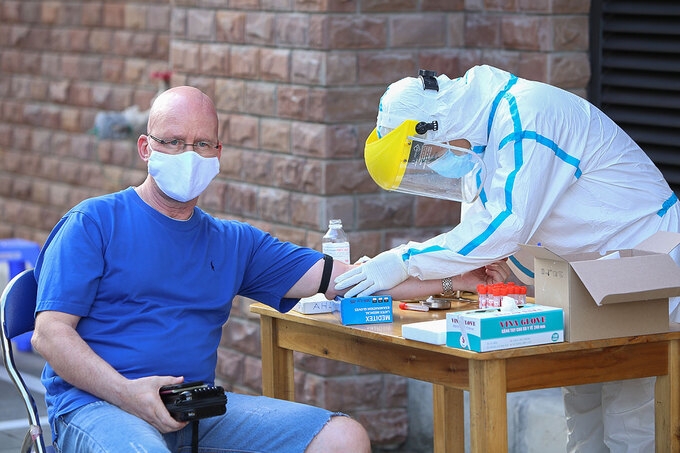 A foreigner being taken sample for COVID-19 testing in Da Nang, August 21 afternoon (Photo: VNE)
"Many were visitors and expats from Spain, Japan, Korea, China. Thus, besides English speakers, we must dispatch more human resources who were fluent in other languages to assist the medical staff", she told VNE. "Our strategy was not to leave any foreigners untested".
"I feel that the Vietnamese government is doing their best to protect its residents and foreign visitors", Mrs. Celia, a Spanish visitor stranded in Da Nang was quoted by VNE. She was among the many foreigners in Vietnam who felt secured with the testing.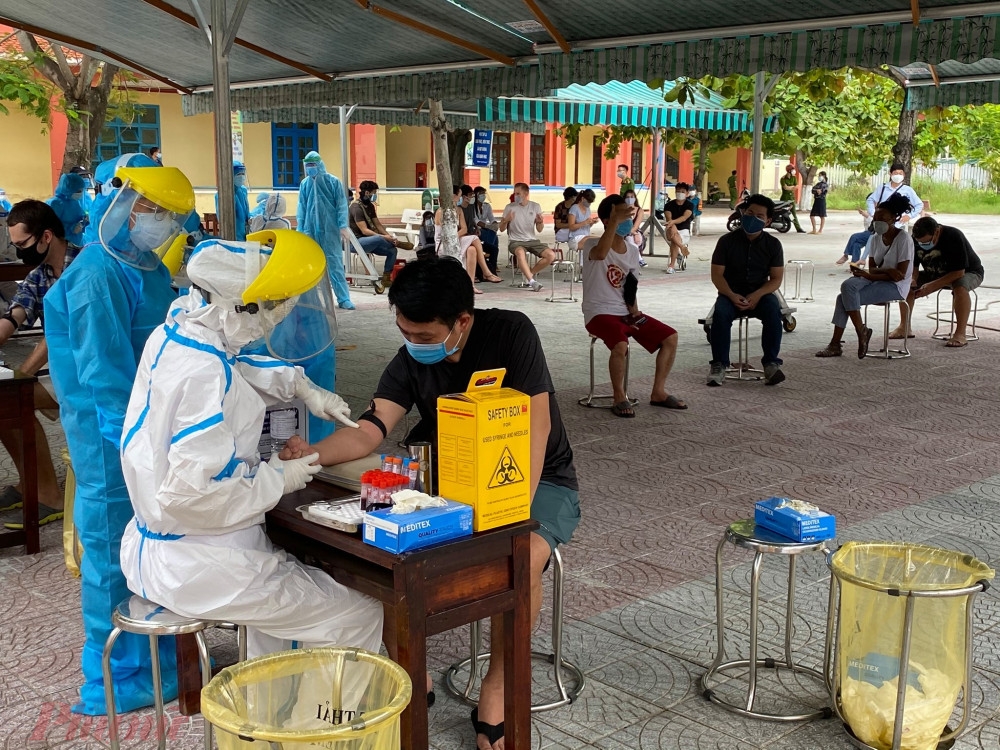 Over 3.200 foreigners in Da Nang test negative for coronavirus (Photo: Phu Nu Online)
Da Nang is the current COVID-19 hot spot in Vietnam where the first resurgence case was detected back on July 25. Since then, the central city has taken test sample for 212,730 people in total.
Roughly one month after the resurgence, with COVID-19 cases detected in several cities and provinces outside of Da Nang, the pandemic has gradually put under control in the country. On August 28 morning, Vietnam records no new additional cases. Currently, Vietnam has a total of 688 cases of COVID-19 due to domestic infections, of which the number of new cases related to Da Nang since July 25 is 548.
Mr. Huynh Duc Tho, Chairman of Da Nang People's Committee, however, stressed that the pandemic was still an imminent threat with unpredictable factors, thus there should be no room for neglect. Preventive and control measures must be strictly put in place.
Jasmine Le