UK 5G network ban puts Britain in 'digital slow lane', says Huawei
Chinese technology company Huawei said Tuesday (July 15) that the British government's move to ban the company's involvement in the country's 5G networks is a "disappointing decision" which "threatens to move Britain into the digital slow lane, push up bills and deepen the digital divide."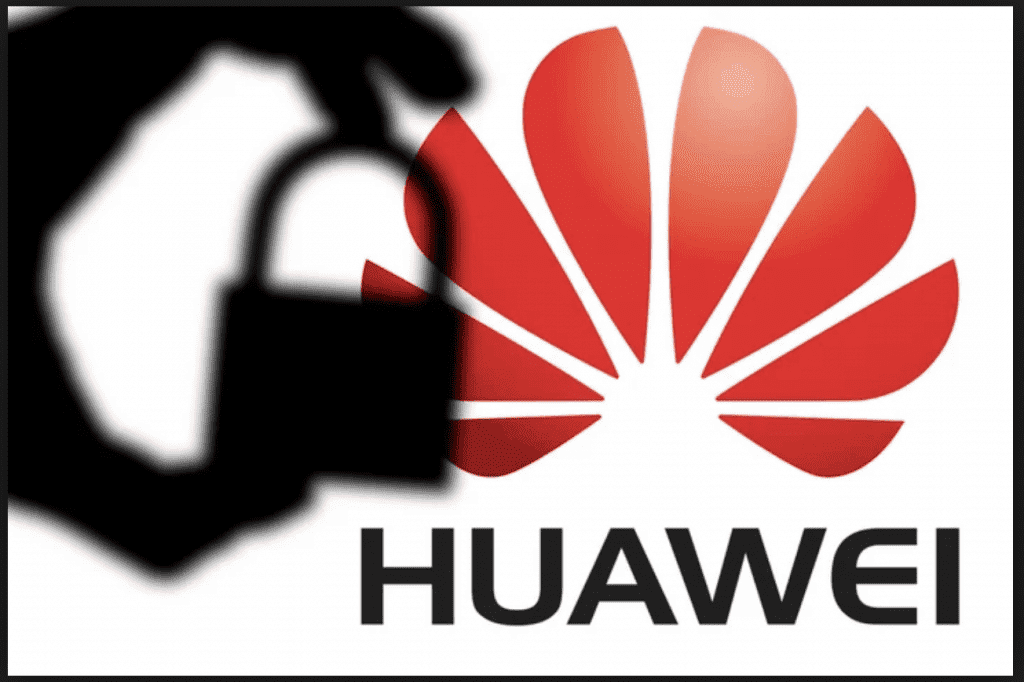 After months of U.S. pressure, U.K. bans China's Huawei from its 5G network. Photo: Gizchina
On July 14, the British government announced the ban of Huawei's equipment from its 5G network after a meeting by the British National Security Council. This has been long coming as the U.K government has been indifferent over Huawei. However, this latest decision is probably orchestrated by the American government.
According to NPR, a U.S-based independent, nonprofit media organization, the decision also comes after relations between the U.K. and China declined sharply over China's actions in Hong Kong, and in the face of a potential rebellion by parliamentarians from the U.K.'s ruling Conservative party who are concerned about the security implications of Chinese involvement in the 5G rollout.
"This has not been an easy decision, but it is the right one for the UK telecoms networks, for our national security and our economy, both now and indeed in the long run," Digital Secretary Oliver Dowden told the House of Commons on Tuesday.
Huawei says UK ban threatens to move UK into digital slow lane. Video: New China TV
NBC News cited from a tweet of U.S. Ambassador to the U.K., Woody Johnson, saying Britain's "decision to protect its national security" was also a "win for fair trade and human rights".
In an official response on July 15, the Chinese manufacturer said that this decision is "bad news for anyone in the UK with a mobile phone". According to Huawei's spokesperson, Ed Brewster, this decision could slow down the U.K's 5G development. Huawei believes that "this is about US trade policy and not security". Furthermore, the company says that it's regrettable that the U.K choose to be leveling down instead of up.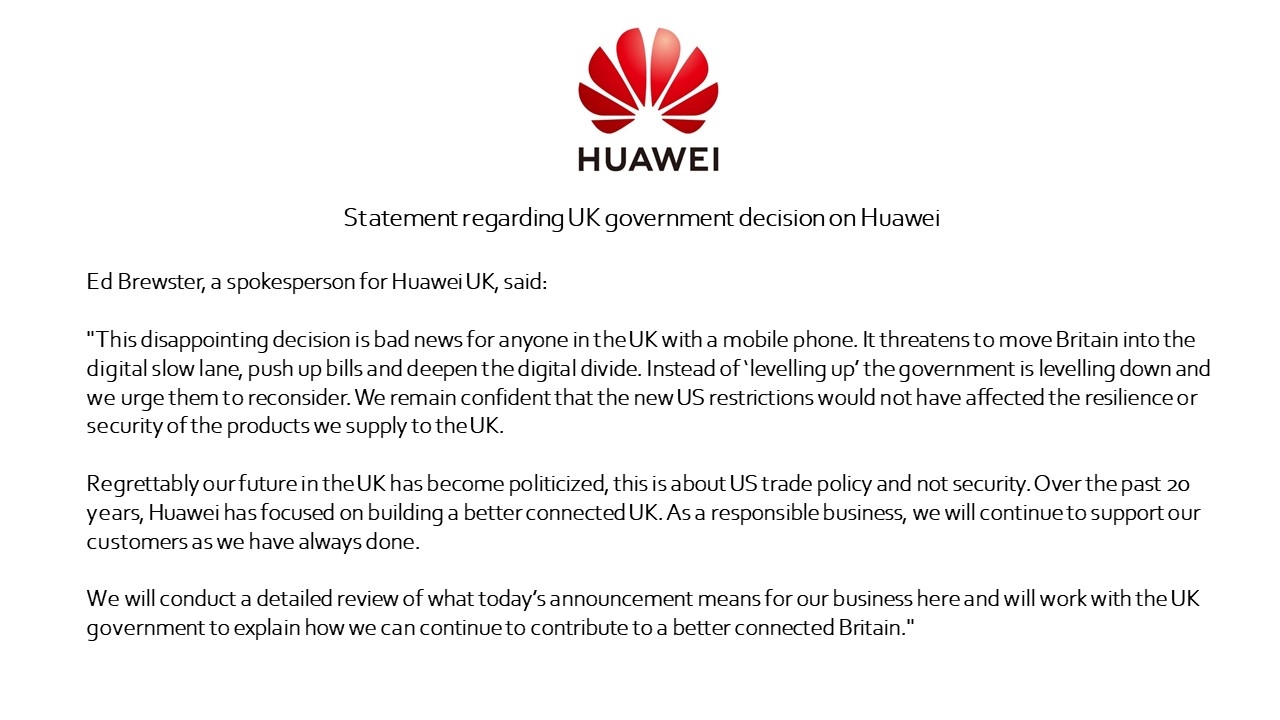 In an official response, the Chinese manufacturer said that this decision is "bad news for anyone in the UK with a mobile phone". Photo: Huawei's official Twitter
"We will conduct a detailed review of what today's announcement means for our business here and will work with the UK government to explain how we can continue to contribute to a better connected Britain," said Brewster.
From an economic viewpoint, eliminating Huawei from Britain's 5G infrastructure market could be expected to lead to higher prices and delays in roll-out, according to a recent report released by the National Institute of Economic and Social Research, a research institute in Britain.
A previous study conducted by Oxford Economics and commissioned by Huawei also said that restricting Huawei from helping to build Britain's 5G infrastructure market would increase roll-out costs by 9 per cent to 29 per cent.
The Chinese technology company has been operating in the British market for two decades. It employs 1,600 people in Britain and supplies telecoms network equipment to all the major mobile and broadband service providers in the country, according to Huawei.
Recall that a few months ago, the British government announced modalities for Huawei's participation in its 5G construction. At the time, it was a big win for Huawei. However, the win did not last for long.
The meeting where this decision was taken was chaired by the prime minister, Boris Johnson. There will be a phased elimination of all Huawei's equipment from the U.K's network. British operators have seven (7) years to completely eliminate Huawei's equipment(s) from their network. However, none of these operators can purchase Huawei's devices after December 31, 2020.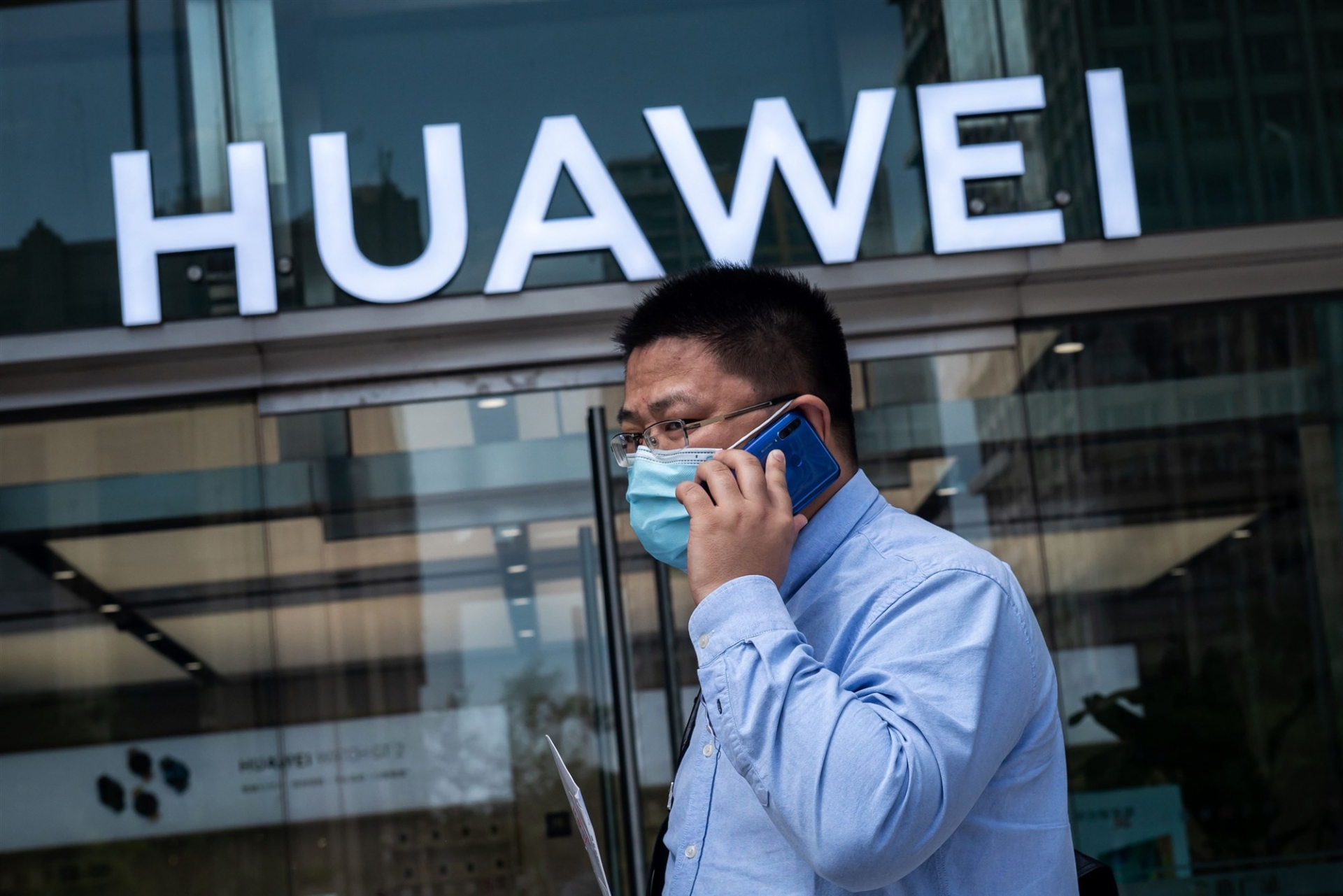 A man walks past a shop for Chinese telecoms giant Huawei in Beijing, China. Photo: Nicolas Asfouri /AFP - Getty Images
HERE IS A SUMMARY OF THE DECISION BY THE U.K TO BAN HUAWEI
* The purchase of all Huawei 5G equipment must cease after December 31st, 2020
* All pre-existing Huawei Huawei equipment must not be in the U.K's 5G network by the end of 2027.
* Those who chose to use Huawei between now and 2027 must not have its equipment in the sensitive 'core' parts of the 5G network.
* A statement from the Digital Secretary, Oliver Dowden reads "By the time of the next election we will have implemented in law an irreversible path for the complete removal of Huawei equipment from our 5G networks".
(Source: GizChina)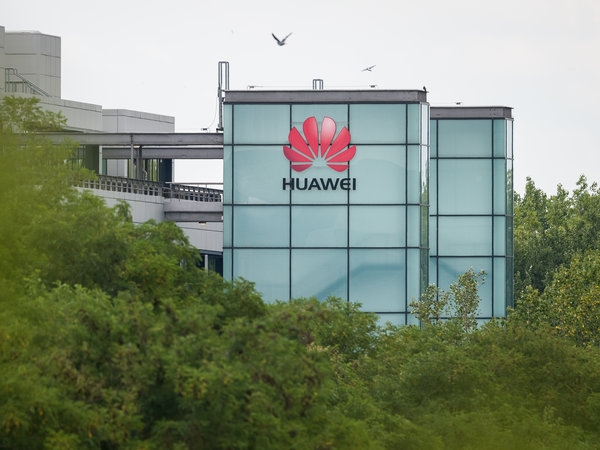 The British government has announced that starting next year, telecommunications companies would be banned from buying Huawei equipment for the U.K.'s 5G network. Existing Huawei equipment will need to be removed by 2027. Photo: NPR
Xinhua, Gizchina, NPR, NBC News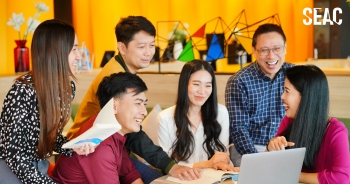 Economy
SEAC, a leading corporate and lifelong education innovator, is shaking up the Thai and ASEAN education market with significant investment to expand its SMART learning solutions across the ASEAN region.