UK and Europe weather forecast latest, July 11: Scorching 37C heat burns leading to a bright and sunny weekend
Scorching 37C may spread across UK and Europe and these areas shall experience a bright and sunny weekend.
UK's weather forecast
UK weather has been cloudy and wet of late, with much of the country seeing drizzles of rain this week. But according to the latest weather maps, Britain could soon see some warmer weather as 30C+ heat is forecast to sweep across Europe.
Many Brits ventured outdoors to enjoy the heatwave during June. But so far July has not brought heatwave conditions like the country experienced last month. However according to WXCHARTS maps, which use data from MetDesk, much of the country could see maximum temperatures above 20C very soon.
Today (Thursday, July 9), much of the UK will see some cloudy conditions and spells of rain. On Friday some parts of eastern Scotland and England are also expected to see some thundery downpours.
However the Met Office told Express.co.uk earlier this week this weekend looks likely to be "bright and sunny" for most areas.
A Met Office meteorologist said: "At the weekend many places staying dry with sunshine, so looking quite bright and sunny for the weekend for most.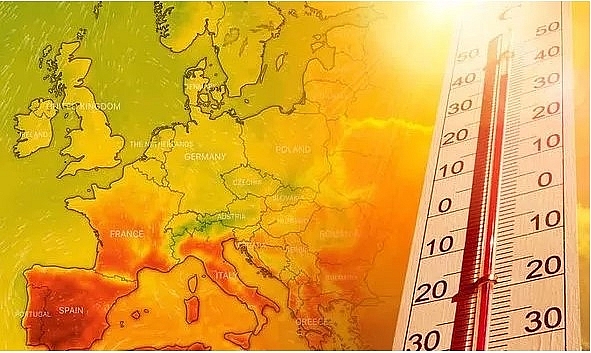 UK heatwave forecast: Britain to bake as SCORCHING 37C heat sweeps Europe - latest maps (Image: WINDY - GETTY)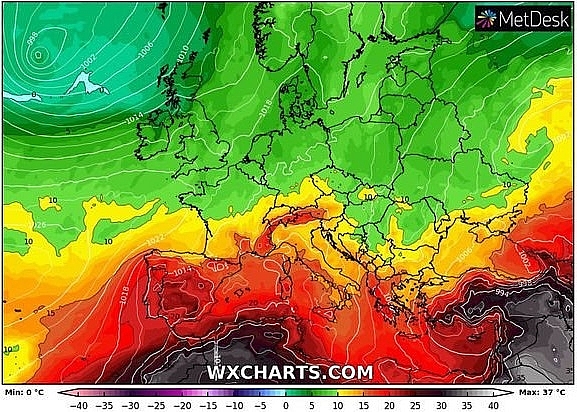 UK heatwave forecast: Some parts of Europe will see temperatures as high as 37C on July 17 (Image: WXCHARTS)
"Apart from on Sunday when we could see some rain across Northern Ireland and western Scotland, but elsewhere dry, warm and sunny." Temperatures this weekend are expected to reach highs around the low to mid 20's mark.
But according to WXCHARTS maps, the weather could also be getting much hotter around Friday, July 17. According to one temperature map, some parts of Europe will see temperatures as high as 37C on this date.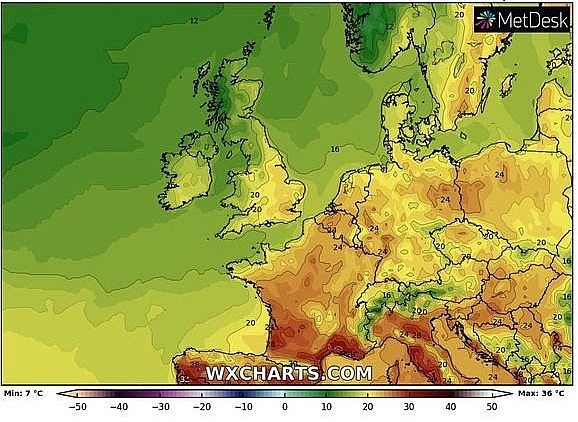 UK heatwave forecast: Much of Europe will see hot weather around this time (Image: WXCHARTS)
And while temperatures in the UK are not forecast to be this hot, many regions are expected to see maximum temperatures as high as 23C around this time.
Parts of the south-east will see the warmest temperatures, while central and eastern England will also see maximum temperatures between 20 and 22C.
On July 17 Scotland's temperatures will be within the teen's, with some areas potentially seeing highs of 19C, with similar temperatures forecast for Wales and Northern Ireland.
The warm weather looks likely to continue into the weekend as well.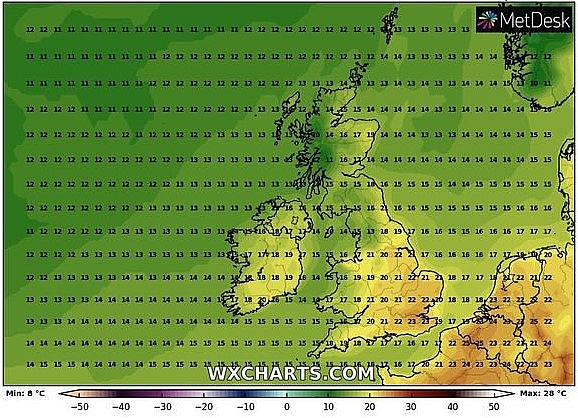 UK heatwave forecast: Parts of the UK are expected to see highs of 23C on July 17 (Image: WXCHARTS)
Maximum temperature charts for Saturday, July 18 show highs of 23C could be possible in the south-east again, with other areas expected to see maximum temperatures above 20C. The Met Office are forecasting a "dry and settled" pattern for much of the UK during this time.
Outlook for next week
The Met Office long-range forecast for July 14 to July 23 reads: "Through the majority of this period, it will be mostly dry and settled for many areas, especially in the south of the UK. "More unsettled conditions with spells of rain and strong winds may affect the north and northwest at times.
"These unsettled conditions could spread to other parts of the UK later in this period, but widespread unsettled conditions are unlikely." For some regions of the country, the Met Office predict the weather could be "perhaps very warm" as well.
The forecast adds: "Temperatures are likely to be mostly around normal, although it may become warm for a time in the south and perhaps very warm in the southeast. "Towards the end of the period, conditions may start to trend towards more generally settled weather for most areas, but with the possibility of the occasional bout of wetter weather."
Europe's weather forecast
Outbreaks of rain across much of Scandinavia. Rain over central Europe today but dry and fine elsewhere for the end of the week, weatheronline.co.uk reported.
Mostly dry across Spain and Portugal although watch out for developing scattered showers once again across northern parts of Spain. Showers developing over central Italy again with heavier rain moving down into the far north of Italy by the end of the day. Staying dry and settled across Greece and Turkey.
Rain expected to affect eastern and southeast parts of France, heavier later on in the day. Cloudy and wet with spells of rain for the Low Countries as well as Germnay and much of Poland, however the far south of Poland should see sunshine and drier conditions for much of the day. Heavy outbreaks of rain across Austria and Switzerland as well as western parts of Hungary. Much of eastern Europe staying mainly dry and fine.
Unsettled across much of Norway with outbreaks of rain about. Some rain for parts of Sweden too but a better chance of some sunnier intervals across central parts. Wet and cloudy across Finland and the Baltic States.
On July 11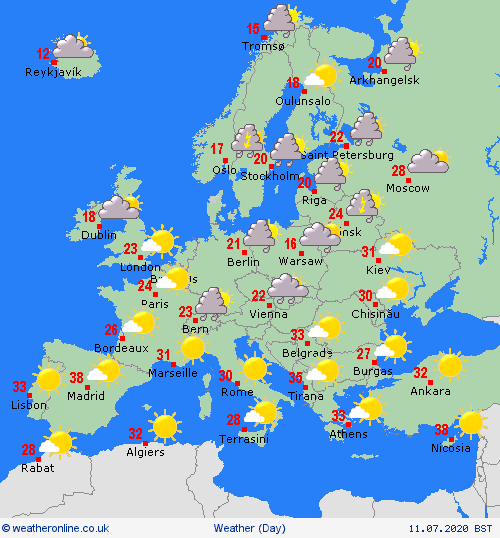 Photo: weatheronline.co.uk
On July 12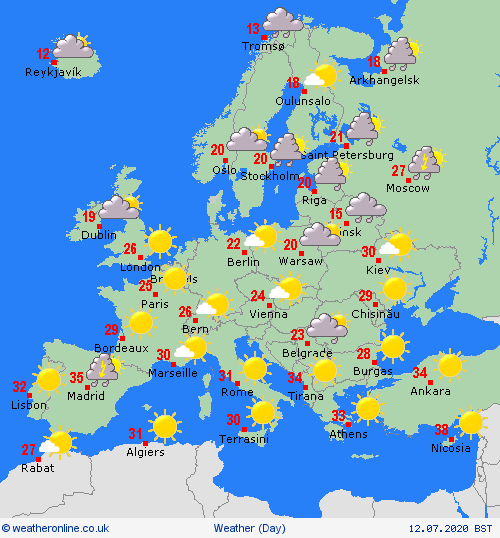 Photo: weatheronline.co.uk
On July 13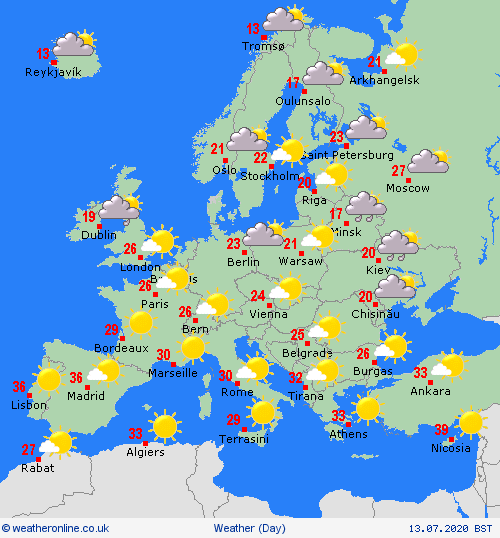 Photo: weatheronline.co.uk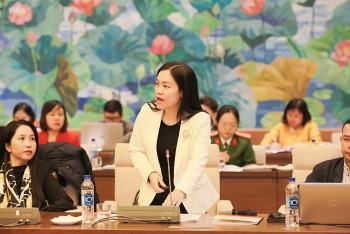 Friendship
Doan Thu Huyen, Vietnam Country Director for Campaign for Tobacco-Free Kids, made the statement at the "Child Downing Prevention" seminar.