UK truck driver claims innocence in UK truck tragedy
A truck driver on trial in connection with the deaths of 39 Vietnamese migrants last year claimed Wednesday he was unaware they were inside a container he ferried to a port.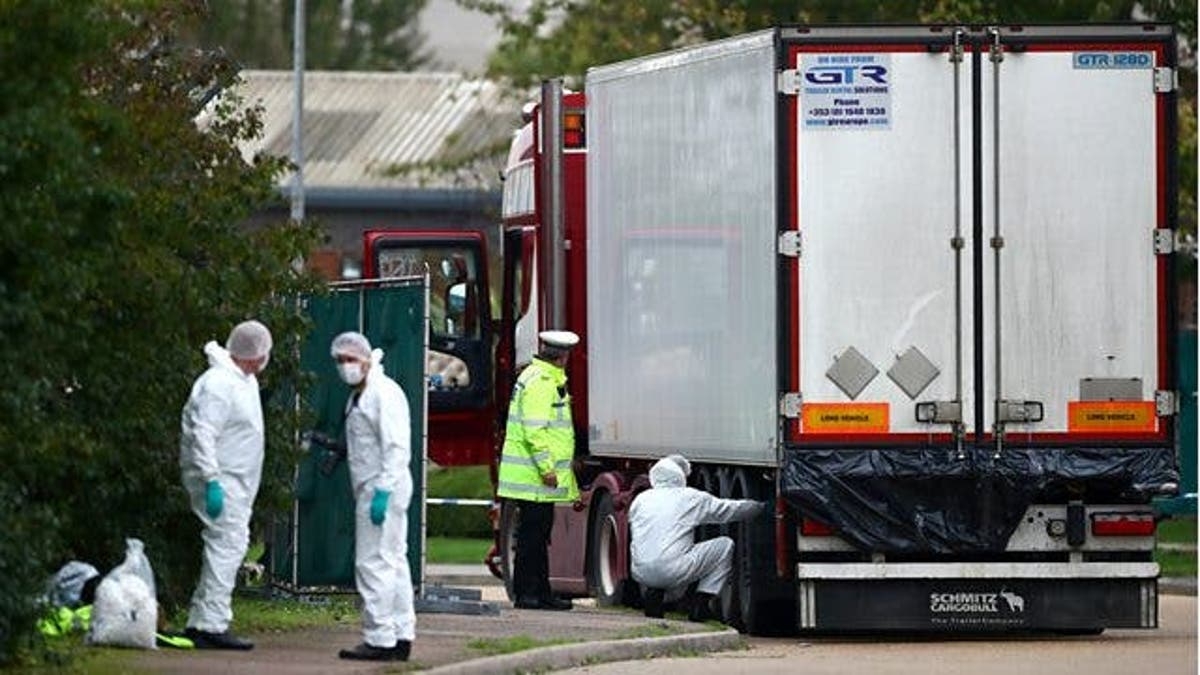 Photo: Vanguard News
Eamonn Harrison, 23, told jurors he did not know they had been loaded into the truck he drove to Zeebrugge in Belgium on October 22, 2019, AFP reported.
The group of migrants, which included two boys aged 15, suffocated to death in scorching temperatures inside the sealed truck container.
Their bodies were found in the early hours of October 23 once it had arrived at Purfleet port in Essex, southeast England.
Harrison, from Northern Ireland, has denied 39 counts of manslaughter. He said he was "devastated" for their families and felt "shite" about the deaths.
He is one of four men on trial at the Old Bailey in central London after being charged with involvement in the case.
Georghe Nica, 43, also denies 39 counts of manslaughter, but has admitted being part of a people-smuggling conspiracy.
Alongside Harrison, Valentin Calota, 37, and Christopher Kennedy, 24, have pleaded not guilty to people-smuggling, according to VNE.
Harrison claimed he was unaware of the migrants' presence despite being busted by U.K. Border Force officials in May 2018 trying to smuggle 18 Vietnamese people into Britain in another trailer.
In that instance he was issued a civil penalty notice.
Prosecutors allege Harrison was involved in two successful smuggling runs on October 11 and 18 last year ahead of the ill-fated trip later that month.
The trial of the four men, which began in early October, is expected to last up to six weeks.
Maurice Robinson, 26, who collected the container in Essex and found the bodies, has already pleaded guilty to 39 counts of manslaughter and to conspiring in people-smuggling.
Haulage firm boss Ronan Hughes, 41, has also admitted 39 manslaughter charges.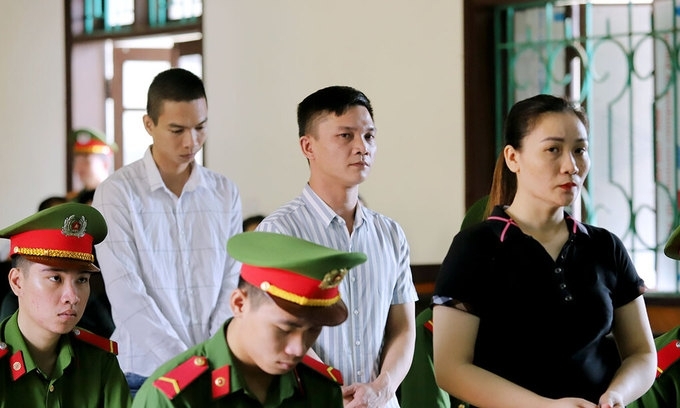 This picture taken on Sept 14, 2020 and released by the Vietnam News Agency shows defendants at a trial against those involved in organising for people to migrate abroad, in connection with the deaths of 39 migrants found in a refrigerated truck in Britain last year, at a court in Ha Tinh province. (Photo: AFP)
My is one of the 39 victims. Her last text message to her mother went viral, horrifying people across the globe. Part of it, quoted by many news agencies, read: "I'm sorry Mum. My journey abroad hasn't succeeded. Mum, I love you so much! I'm dying because I can't breathe ... I'm from Nghen, Can Loc, Ha Tinh, Vietnam ... I am sorry, Mum." (Photo: Twitter)
Earlier in mid-September, four people sentenced for trafficking Vietnamese to the UK. The court in the central province gave Nguyen Quoc Thanh, 26, seven years and six months in prison; Tran Dinh Truong, 35, five years; Nguyen Thi Thuy Hoa, 36, six years; and Nguyen Xuan Trieu, 24, two years and six months.
Three other defendants, Le Van Hue, 53, and Vo Van Ky, 52, received one year and six month suspended jail sentence each; and Vo Van Ho, 62, a one year suspended jail sentence.
According to VNE, the four defendants were found guilty of "organising, brokering illegal emigration", while two others had been given suspended sentences.
The judges said the defendants had engaged in dangerous violations of immigration and labor export laws, but recognized the fact that they had cooperated with the investigators and been willing to address the consequences.
Six defendants apologized to the families of My and other victims at court. Thanh, Truong and Hoa said they would compensate her family with VND310 million ($13,400).
Of the 39 victims, 21 were from Nghe An Province and 10 from Ha Tinh. The rest hailed from Quang Binh and Thua Thien-Hue provinces in the central region; and Hai Duong Province and Hai Phong City, both in the north.
In June, a court in Nghe An Province sentenced local woman Nguyen Thi Tham, 25, to 15 months in jail for helping a friend, Nguyen Van Hiep, enter the U.K. Hiep was among the 39 truck tragedy victims.
In the same case, 40-year-old Irishman Ronan Hughes pleaded guilty on August 28 to manslaughter charges in the U.K., and Northern Irishman truck driver Maurice Robinson pleaded guilty in April.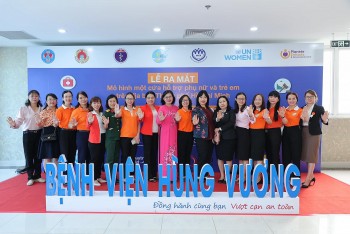 Viet's Home
What is the one-stop centre for women and children experiencing violence?