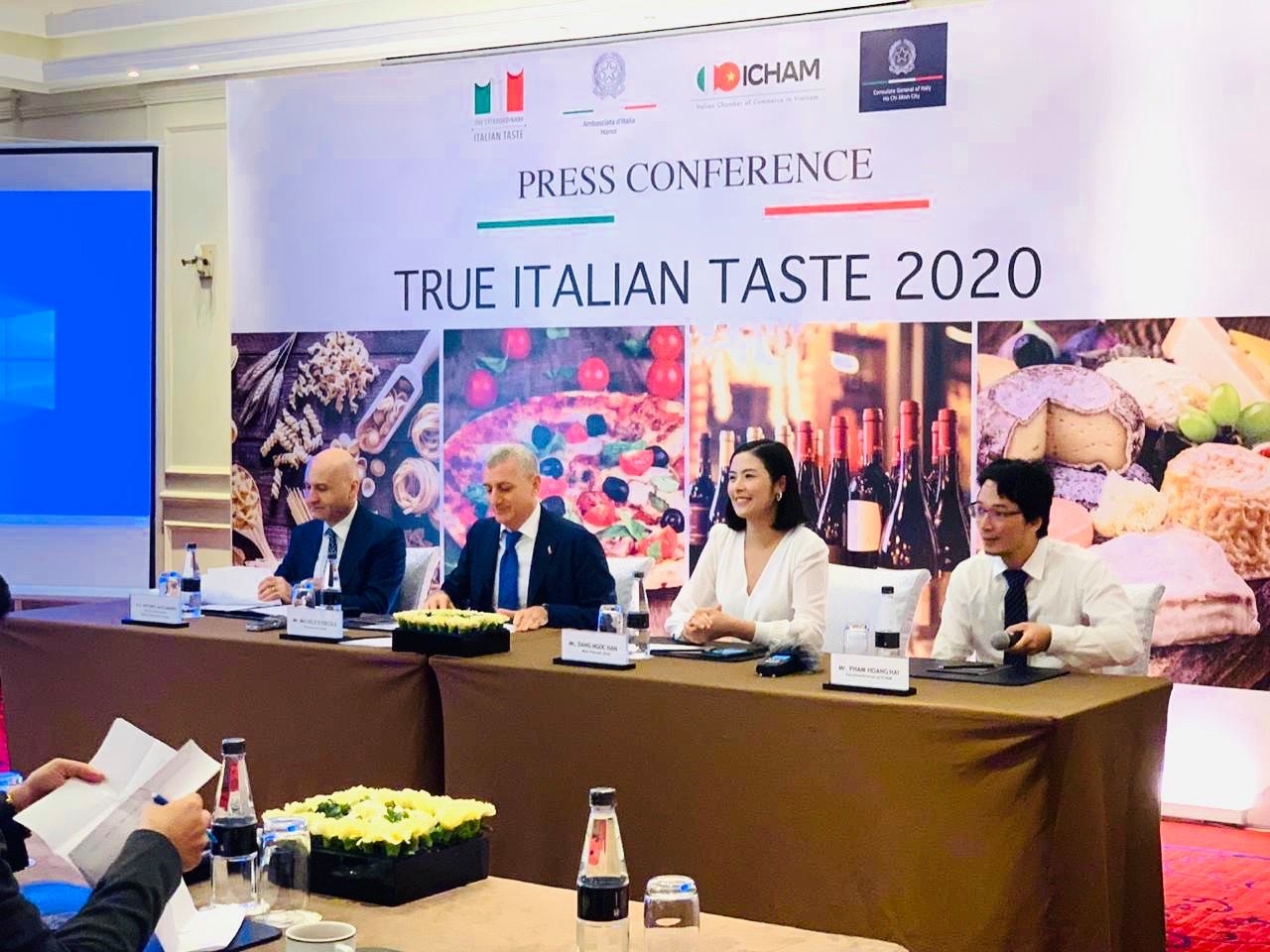 At the press conference. Photo: ICHAM
The Italian Chamber of Commerce in Vietnam (ICHAM) in collaboration with Italian Embassy in Hanoi on June 1 conducted a press conference introducing the program "True Italian Taste 2020 Pasta –Journey back to Pasta cuisine".
The press conference is attended by ICHAM Chairman Michele D'Ercole, Italian Ambassador in Vietnam Antonio Alessandro and Brand Ambassador of True Italian Taste - Dang Ngoc Han.
With the purpose to promote Italy – Vietnam exchange in commerce and investment, ICHAM Vietnam is entrusted by Italian government to conduct the "True Italian Taste" project in Vietnam. "True Italian Taste" is a national culinary promotion ​project that have been operating in 40 countries and territories since 2018.
In line with four main activities of the project during the year 2020 in Vietnam, the first event of the year "True Italian Taste 2020" will be held on June 3 at Caravelle Saigon Hotel to provide food-bloggers and food-lovers of Italian cuisine with the most accurate and detailed knowledge as well as information about the world of Italian famous pasta.
In answering about the origin of pasta, ​ ICHAM Chairman Michele D'Ercole included: "First evidence showed that the consumption of Pasta dated back to over 3000 years ago and Pasta was hung to dry for the first time in the nineth century. Throughout the history of Italy, Pasta has always been present and played a vital role in daily life as well as in areas such as tourism, art, etc. Up until now, in the Pop era, Pasta still had their own movements and great influence due to the phenomenon of migration in the 19th century."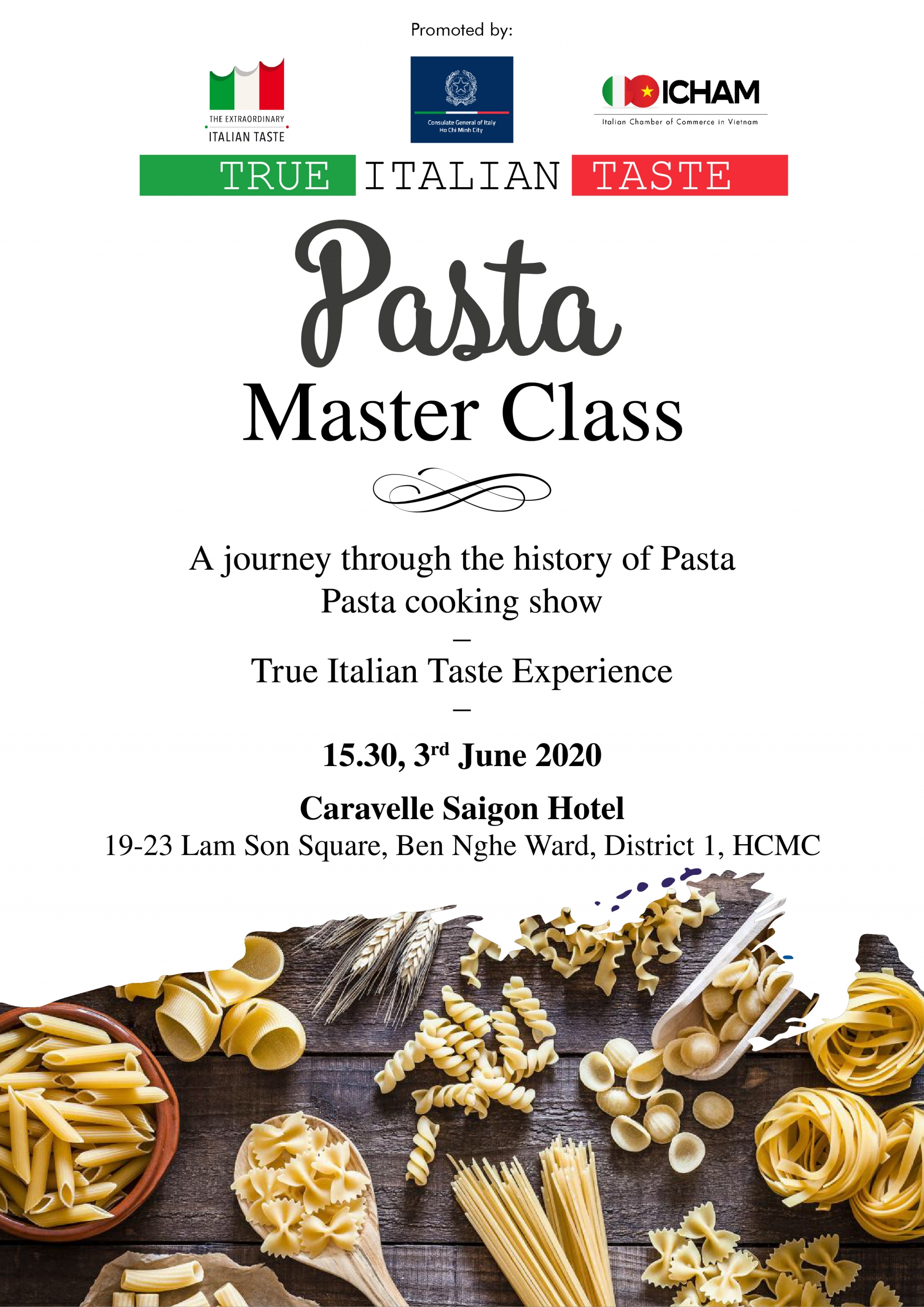 Pasta MasterClass promises to be an awesome place to be with delicious Italian gastronomy and interesting activities.
Italian Ambassador in Vietnam Antonio Alessandro added: "It is not a strange thing when the world pronounces Pasta "Queen of the table"! Being an Italian traditional cuisine, Pasta has been enjoyed by all food lovers around the world, and become ​the world's most favorite food (according to Oxfam's survey). However, legitimate sources of information could not always reach the customers.
Ngoc Han, Miss Vietnam 2010, again served as a brand ambassador for the "True Italian Taste". Throughout the years Ngoc Han has taken part in many Italian-based activities, particularly in the fields of fashion and cuisine. She has made a great contribution to strengthening the cultural ties between Vietnam and Italy.
Ngoc Han, Miss Vietnam 2010 and Brand Ambassador for the True Italian Taste in Vietnam stated: "The popularity of Pasta also generates commercial potential for companies, food bloggers, KOL on social networks and private companies to reach more users through social networks. For instance on Instagram, hashtag #pizza and #Pasta has over 60 millions post: @pizza rank first with 43 millions posts while #Pasta comes at fifth place with 21 millions posts, after #gelato (a typical ice cream of Italy), #sushi and #chicken. Aside from that, Pasta has always been a subject of aspiration for artists to create works of art. These uses have demonstrated the versatility of pasta."
"Through this event, we aim at providing food importers, food distributors, Horeca-related companies as well as customers the precise and sufficient knowledge on this renowned dish. From there, customers could make a more reasonable choice and use authentic Italian product instead of falling into the 'Italian sounding trap' - a method in which foreign producers take advantage of the Italian-like phrases to name the brand, causing confusion among consumers about its origin and hence, increase the product sales," shared ICHAM Executive Director Hoang Hai Pham.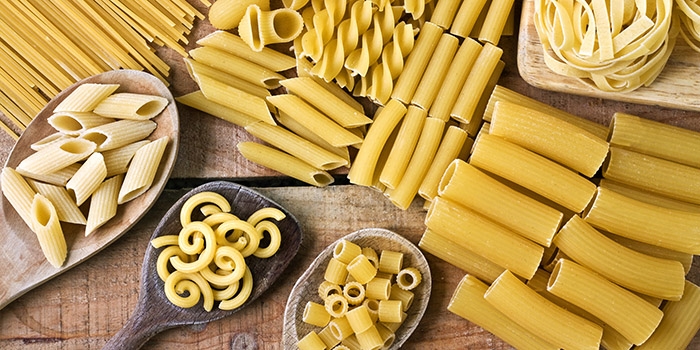 The different shapes of pasta—cut into squares, rolled into tubes, pulled into long strings, and twisted into spirals—stretch to at least 200 types.
Made from the flour of durum wheat, pasta takes its name from the pasty texture of the dough when it is first mixed. Different pastas have different names, many based on the different shapes the dough is molded into. Fresh pasta is often mixed, cooked, and eaten right away, whereas pasta secca is dried in order to be stored; it is often prepared later by cooking it in boiling water.
Hannah Nguyen