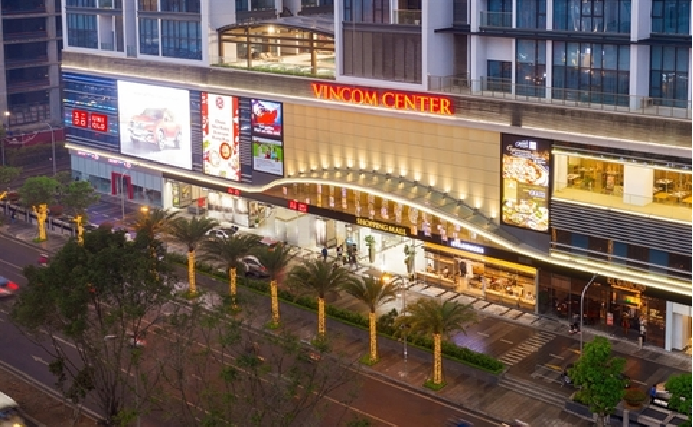 The perspective of UNIQLO Vincom Metropolis. — Photo courtesy of UNIQLO Vietnam
Japanese global clothes retailer UNIQLO on August 24 announced the location of its next two stores in Hanoi, taking its total number in Vietnam to six.
Set to open later this year in autumn and winter, the stores will be located at Vincom Centre Metropolis and AEON MALL Long Bien, Viet Nam News reported.
The move aims to strengthen the UNIQLO brand in Viet Nam.
Osamu lkezoe, General Director and Chief Operating Officer, UNIQLO Vietnam, said: "The first successful launching of UNIQLO Vincom Pham Ngoc Thach marked the start of our inspiring journey in Hanoi.
"UNIQLO Vincom Metropolis and UNIQLO AEON MALL Long Bien will continue striving to provide a new world-class shopping experience for the areas with its thoughtful designs, high-quality and functional products that are made for all, meeting the Hanoi customers' daily needs.
"This new launching is the next step in our ongoing plan to make a long-term positive contribution to Vietnam, its people and society."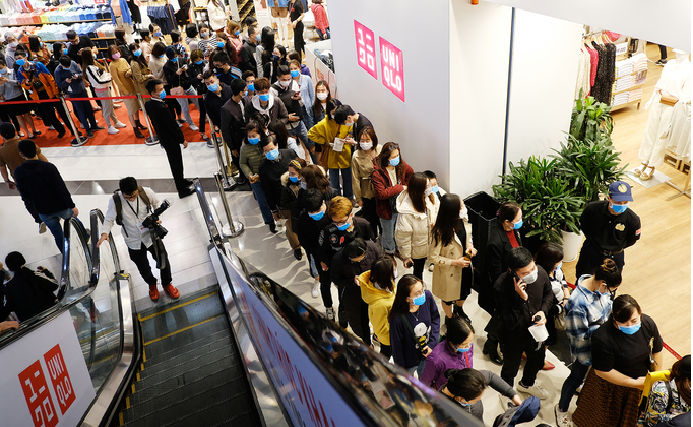 Hanoians queue up to enter the first Uniqlo store in Hanoi, in March 2020. Photo: VnExpress.
UNIQLO Vincom Metropolis and UNIQLO AEON MALL Long Bien will both measure about 2,000 square metres and offer the full global line-up of LifeWear for men, women, and kids.
LifeWear is UNIQLO's effort to create well-designed clothing that will meet everyone's needs for daily wear.
The first store in Vietnam opened on Dong Khoi Street in District 1 last December. Some 2,000 people queued up from 4 a.m. on the opening day to take advantage of discounts, according to VnExpress.
Its parent company, Fast Retailing, reported a 43 percent year-on-year decline in profits for the nine-month period ending May 31 due to the impacts of the COVID-19 pandemic as revenues fell 15 percent to USD 12 billion.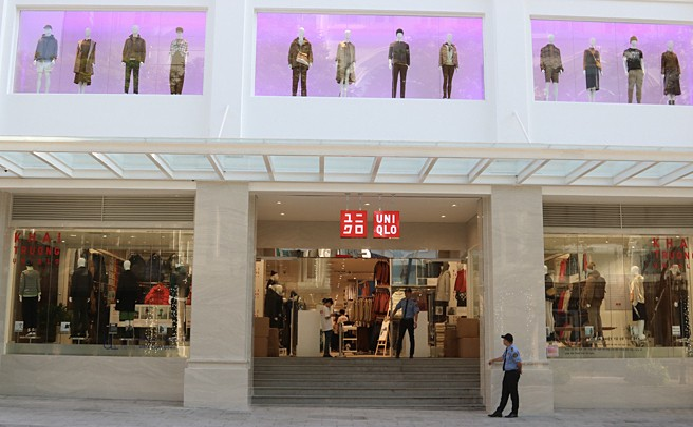 The facade of a Uniqlo store in Saigon's District 1. Photo: VnExpress
Sales recovered quickly in the Vietnamese market and exceeded expectations as social distancing was lifted sooner than in other places, it said. Vietnam began lifting social distancing measures since April 23 after more than two weeks of nationwide lockdown.
The retailer plans to double the number of stores in Southeast Asia and Oceania to around 400 by 2022.
UNIQLO's global network spans 20 markets in Asia, Europe, North America and Australia with around 2,000 stores./.
Rosy Huong