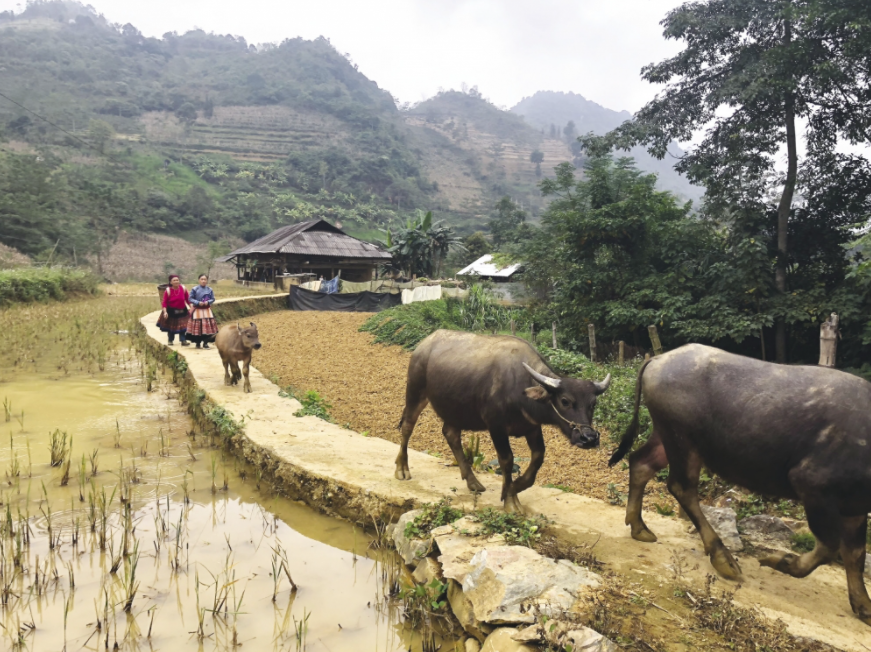 Early in the morning, the people around the area were eager to bring their buffalo to the market. They took their buffaloes to the market to sell, let their buffalo get used to the market.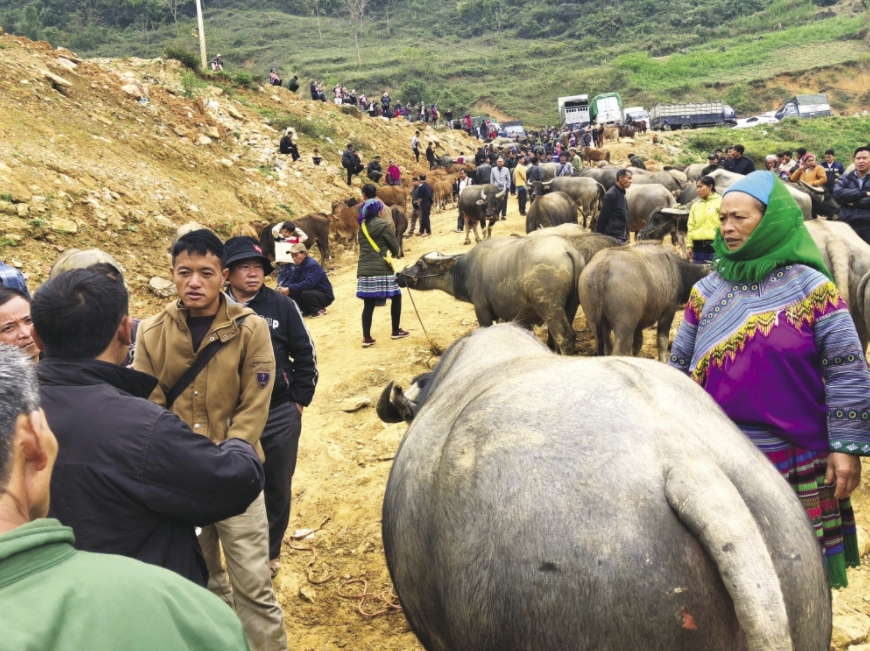 This is the place where buffalo traders gather from many regions. Some come to buy and some come to sell their buffaloes to the farmers. Some buy buffaloes for meat.
The buffalo market met on a hill, beside the terraced fields.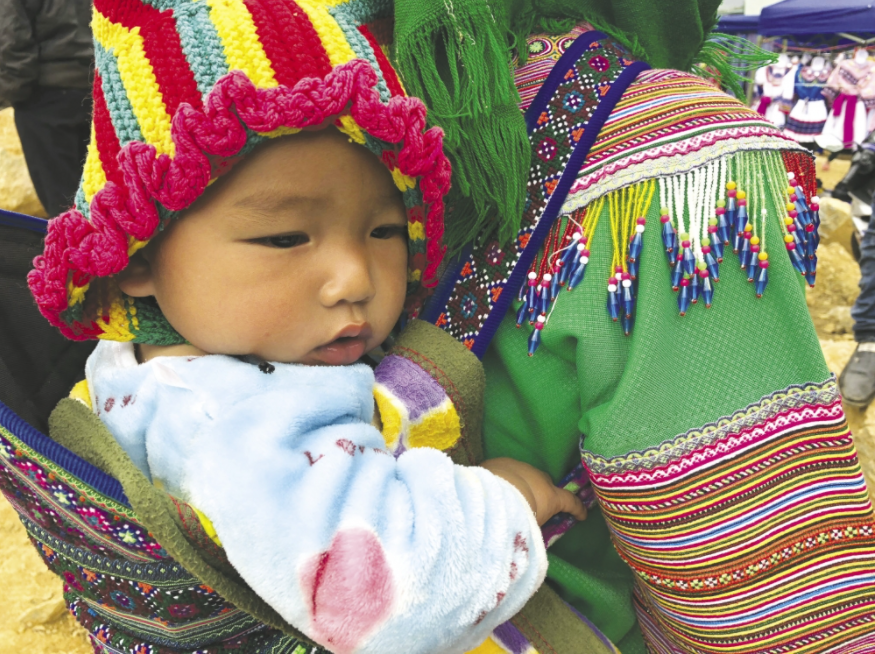 A mother carried her baby to the market.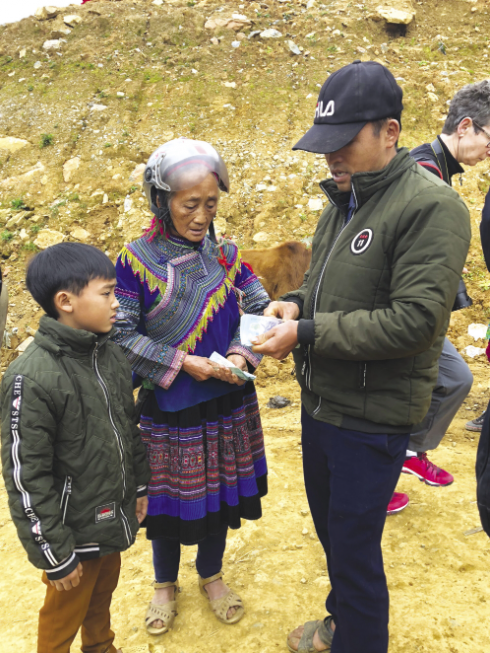 A woman spent all of her money saved up for years to buy a buffalo. The buffalo will be on the bus to go home to Ha Giang.
Some buffalo aggressively rushed to fight each other, creating a vibrant show for "spectators" at the market.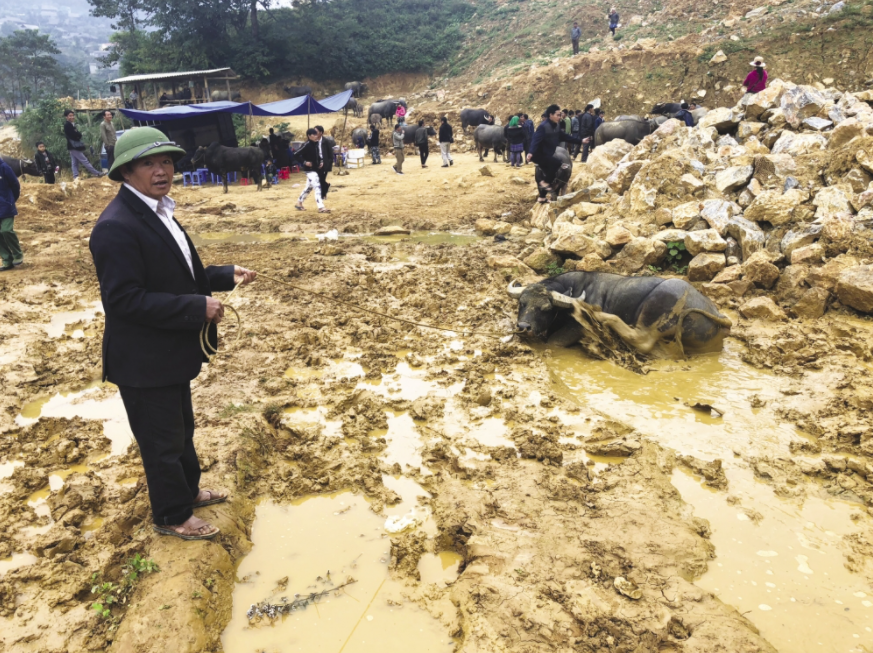 The buffalo who lost the fight buried himself in a puddle of mud and refused to go any where.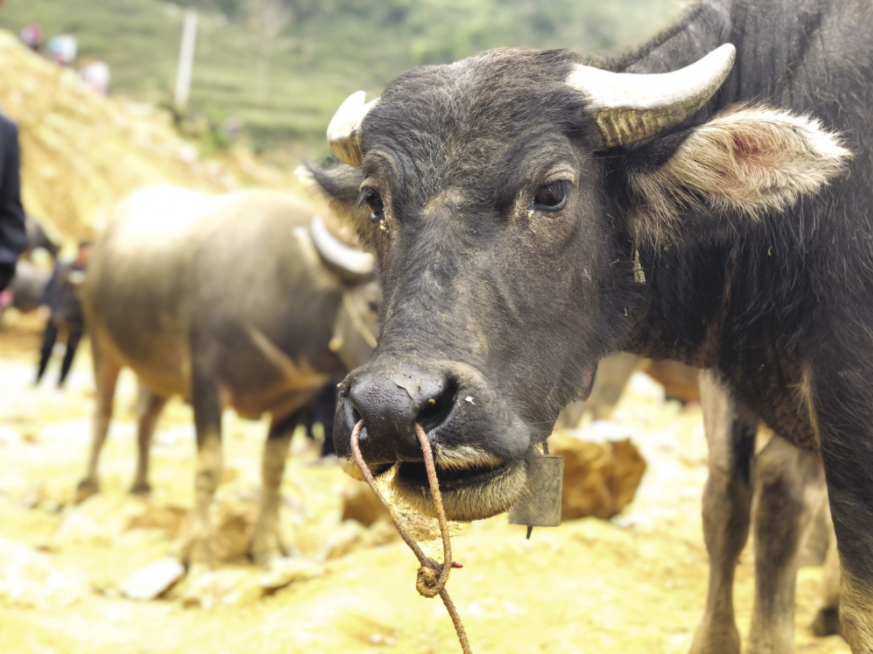 The buffalo market is not only a place to trade but also a place where every weekend, people take their buffalo out to have some fun.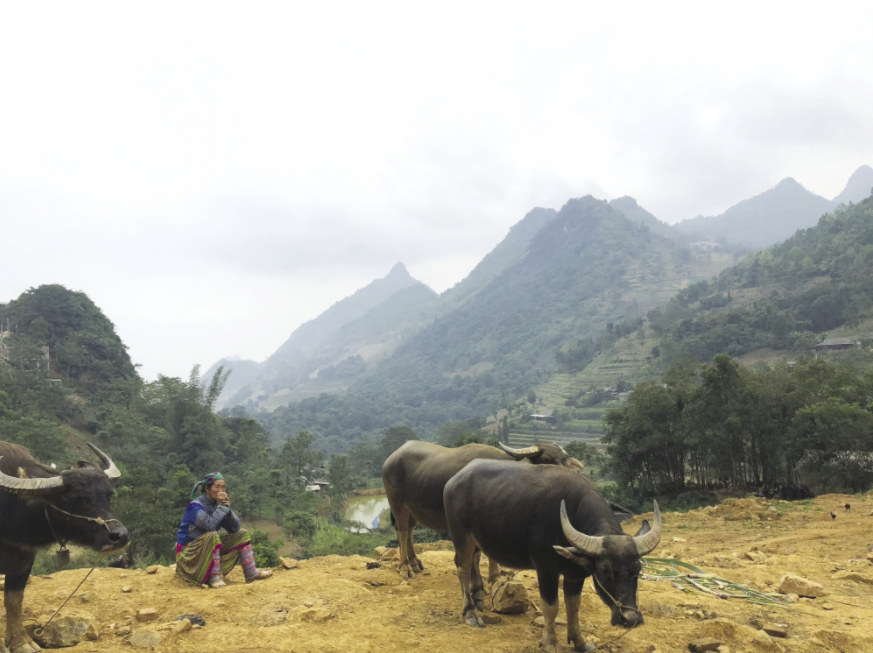 Can Cau Buffalo Market is one of the most unique buffalo markets in the Northwest. The market is held every Saturday next to the Can Cau fair (Bac Ha district, Lao Cai province).
Valerie Mai